James Beard-winning chef takes helm at Marché Bacchus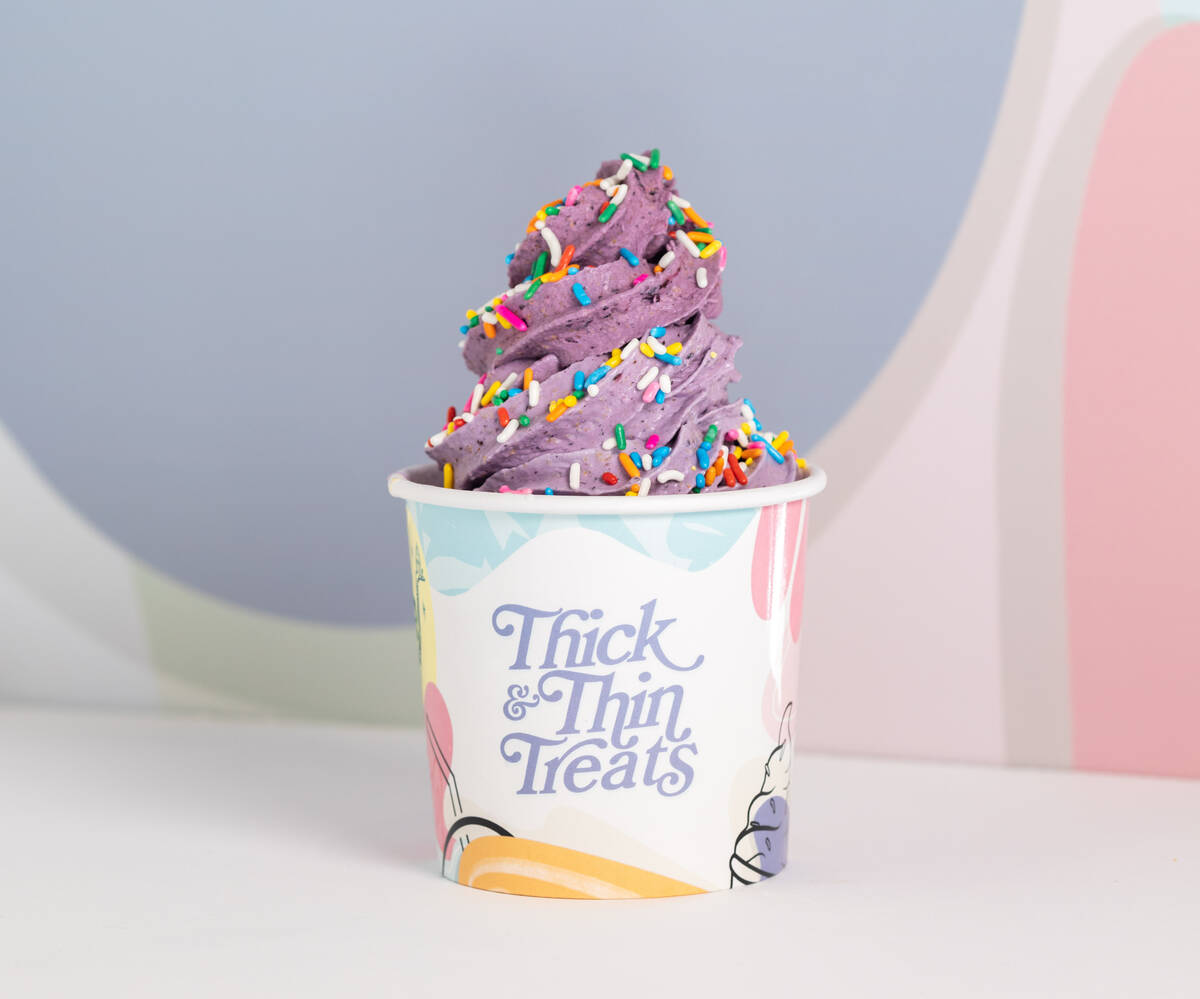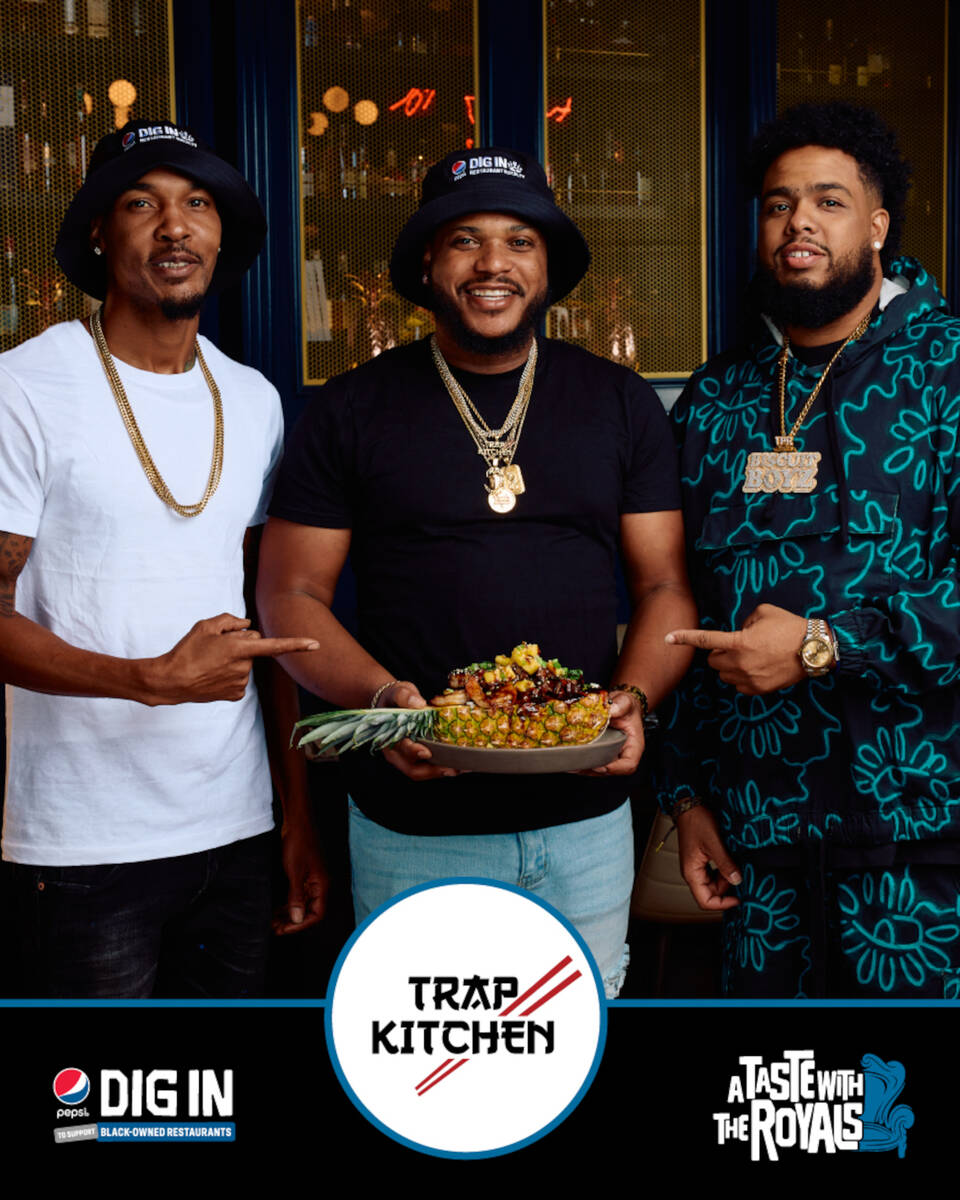 In this week's scribbles, a new gig for a famous chef, a couple of restaurant openings, closing out a culinary residency, some hot dog news and wines for scholarships (so drink deep).
Bradley Ogden, the James Beard Award winner whose eponymous restaurant in Caesars Palace was a mainstay of early 2000s Las Vegas, is the new culinary director of Marché Bacchus, the lakeside French bistro and wine shop in Desert Shores.
"Marché Bacchus is reminiscent of my restaurant at Lark Creek Inn," the chef said, referring to his onetime signature spot in the Bay Area. "I look forward to innovative product development, building a culinary team, enhancing the culture and a long-term relationship with the Wyatts," owners of Marché Bacchus.
The restaurant is at 2620 Regatta Drive. Visit marchebacchus.com.
◆ ◆ ◆
— At Thick & Thin Treat Bar, now open in the Southern Highlands, customers can yield to virtue or vice. Or both. The new spot unites a juice bar with an ice cream parlor. The menu features smoothies, fresh-pressed juices, protein shakes, wellness shots, and cereal and açai bowls, and milkshakes and build-your own ice cream dishes.
Thick & Thin comes courtesy of AYYA Hospitality Group, which is behind Crust & Roux, Pine Bistro (soon to be a neighbor of Thick & Thin), and J. Blanco Mexican steakhouse taking shape at the UnCommons development. Thick & Thin is at 10620 Dean Martin Drive, Suite 110. Visit thickandthintreats.com.
— Taste the Best, a Middle Eastern restaurant, is now open at 4850 W. Flamingo Road, just east of South Decatur Boulevard. The restaurant offers dine-in, takeout, drive-thru and delivery. The menu features hummus, falafel, beef or chicken with rice, and various beef or chicken shawarma sandwiches or plates. Visit tastethebestllc.com for details, menu and ordering.
◆ ◆ ◆
Trap Kitchen, which began in an L.A. home and now includes food trucks, pop-ups and a bricks-and-mortar restaurant, closes out the Pepsi Dig In culinary residency in Vegas with dishes featured through Feb. 25 at Libertine Social in Mandalay Bay and Public House in Luxor.
Pepsi Dig In supports Black restaurateurs through programs on accessing capital, delivery and delivery apps, marketing and social media, and more. Visit pepsidigin.com.
◆ ◆ ◆
Chef Ralph Perrazzo, creator-owner of the Snap-O-Razzo Hot Dogs line, just announced the debut of his Juicy's Beef Wieners and Roasted Jalapeño Wieners in more than 40 Smith's supermarkets in Nevada, including Vegas. The Juicy's dog offers a clean smoky beef flavor; the jalapeño wieners deliver a spicy snap.
Perrazzo created Snap-O-Razzo during the pandemic, focusing on dogs made with quality ingredients, and without fillers, additives or gluten. Besides Smith's, the hot dogs can be found locally at Allegiant Stadium and Green Valley Grocery stores, and at venues and restaurants across the U.S., including a recent launch at a Manhattan food hall.
Visit snaporazzo.com/pages/store-locator for store locations.
◆ ◆ ◆
UNLVino, the longtime fundraiser for scholarships to UNLV's William F. Harrah College of Hospitality, continues its Bon Vivant Dining Series at 5 p.m. Feb. 19 at Crossroads Kitchen, the plant-based restaurant in Resorts World. Chef Tal Ronnen is preparing a four-course menu (plus amuse), with wine pairings, for 36 diners.
Tickets are $200. Visit unlvino.com, click on Crossroads Kitchen link under Events, then scroll to the bottom of the page for the Get Tickets link. Two Bon Vivant dinners remain after Crossroads Kitchen, followed by the Grand Tasting, the culmination of UNLVino, from 6 to 9 p.m. April 29 at the College of Hospitality.
Email tips, questions or feedback to ontheside@reviewjournal.com.