Kebabs, DJs and boozy hookah at a new Southern Highlands restaurant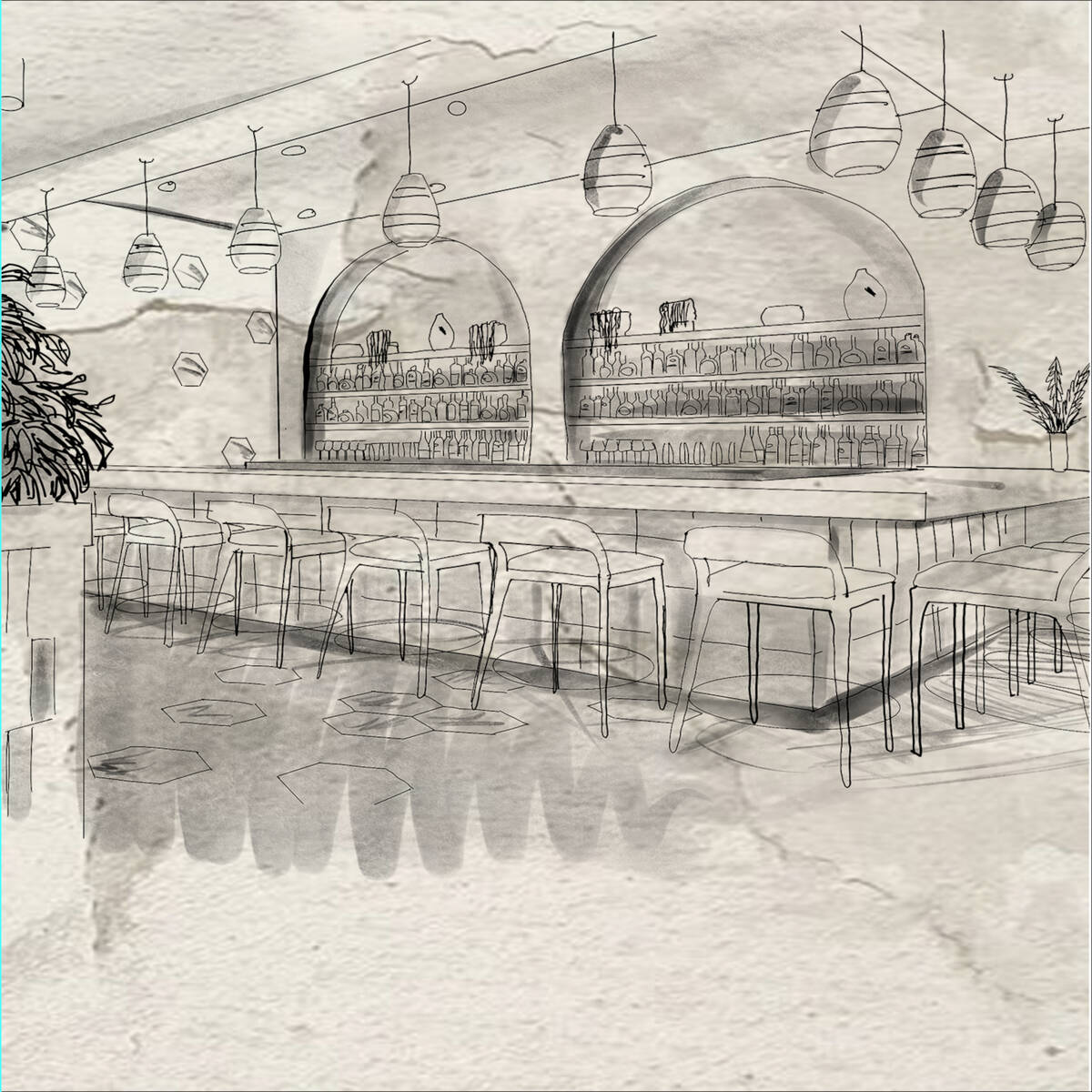 Mediterranean food, nightlife until late and cocktail-filled hookahs are heading for Southern Highlands. Pine Bistro, from AYYA Hospitality Group, is set to open this summer in the growing area of Las Vegas.
"Pine Bistro is a contemporary toast to the Mediterranean," said Lowell Raven, partner and vice president of AYYA's global operations and brand experience.
The menu, reflecting executive chef Dany Chebat's culinary training in Beirut and Italy, features pita baked to order in a custom pita oven; mezze platters; whole fish; grilled chicken, lamb and beef dishes, including shawarma and kebabs; and traditional Lebanese desserts.
The bar program draws on orange blossom, pine nut, arak and other Mediterranean ingredients for an orange blossom carajillo, arak sangria, a fig old-fashioned and other cocktails. On the hookah side, guests can swap out traditional water for a spirit or cocktail in the hookah vase, expanding the flavor experience.
At 10 p.m. every night, Pine Bistro becomes a destination, open until 2 a.m., for cocktails and for DJs playing music from a custom DJ booth.
Diana Sin, AYYA Hospitality's lead designer, deploys Mediterranean elements such as wood screens and mosaic tiles in the restaurant, which encompasses a dining room, bar, hookah lounge and terrace. A painted acrylic mural, commissioned from Vegas artist Koa Paden, showcases native plants such as cedar and pine.
Pine Bistro, at 10620 Dean Martin Drive, will be open from 11 a.m. to 2 a.m. daily. The restaurant is in the same development as two other AYYA concepts: IVI Performance, a fitness outfit, and Thick & Thin Treat Bar, a juice bar and ice cream parlor. AYYA also created Crust & Roux pizza and pies in Town Square.
For more information, visit ayyahospitalitygroup.com or follow Pine Bistro on Instagram @pine.bistro.
Contact Johnathan L. Wright at jwright@reviewjournal.com. Follow @JLWTaste on Instagram and @ItsJLW on Twitter.