'Pie, pie, pie': From pizza to dessert at new Town Square eatery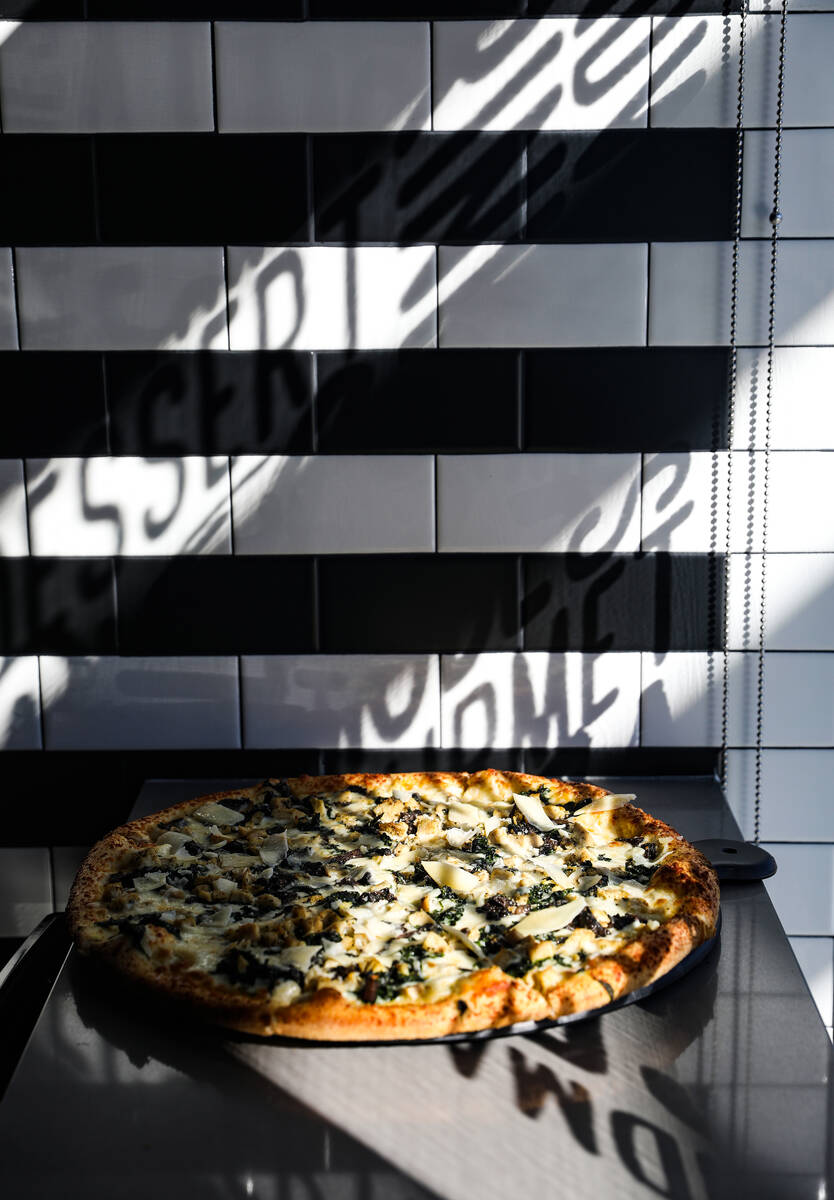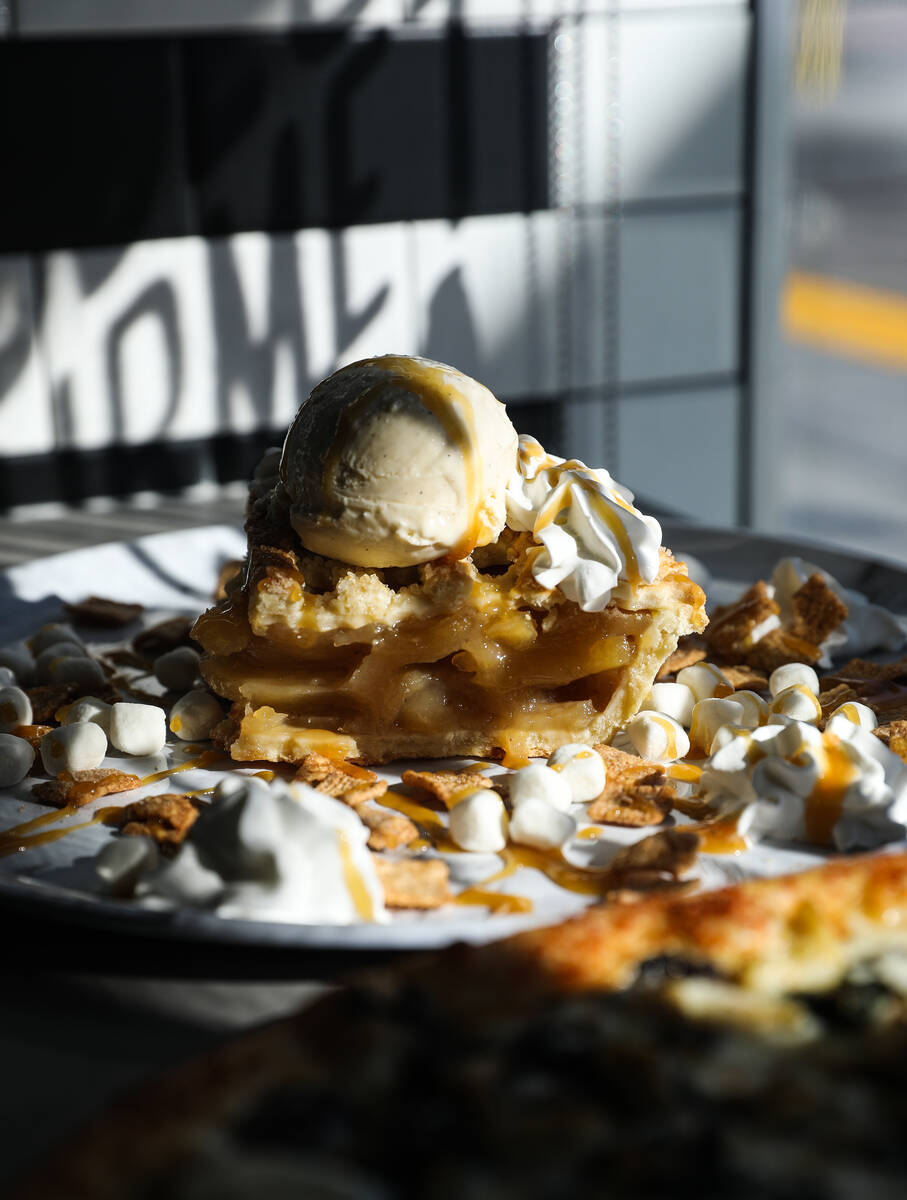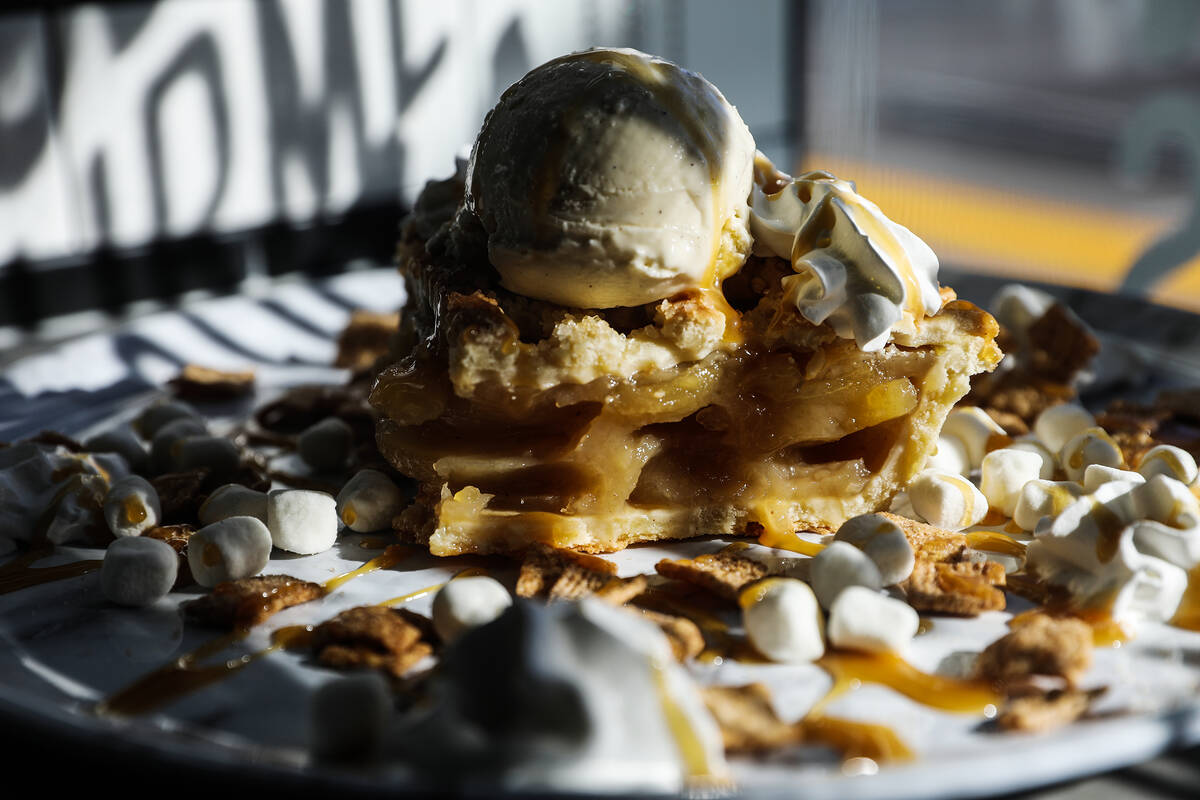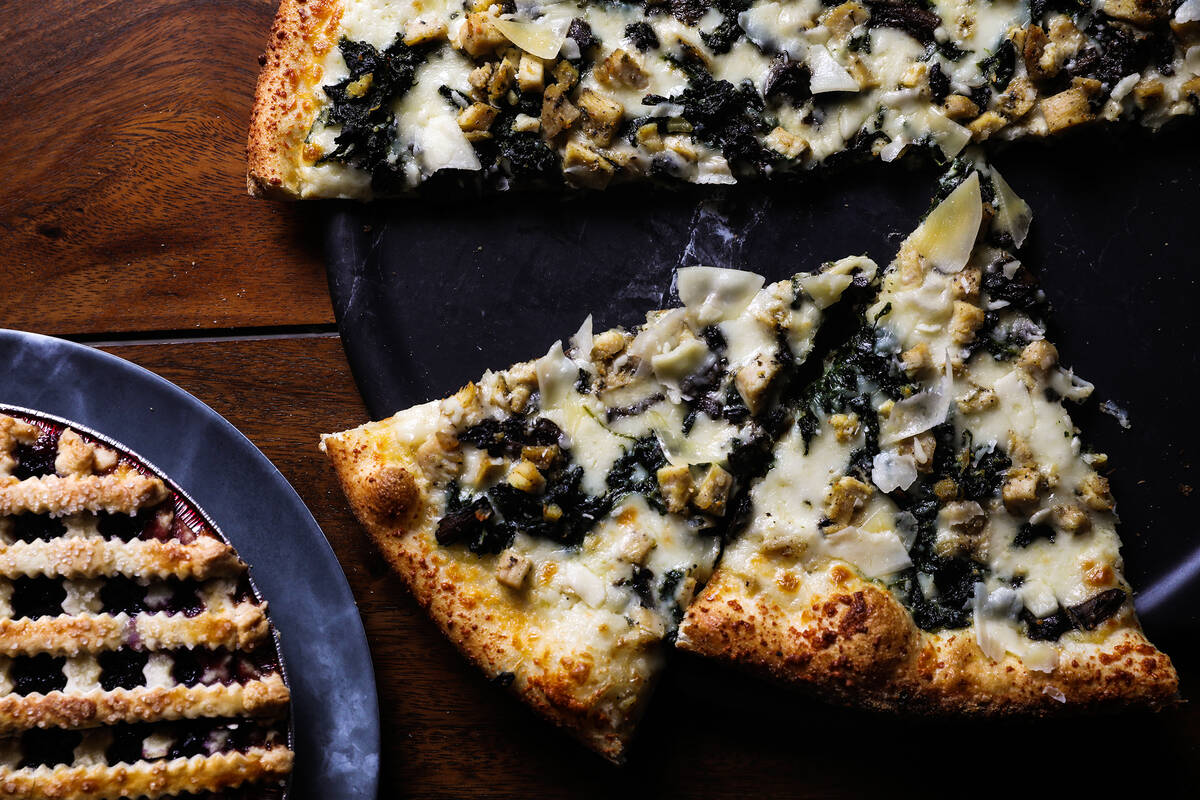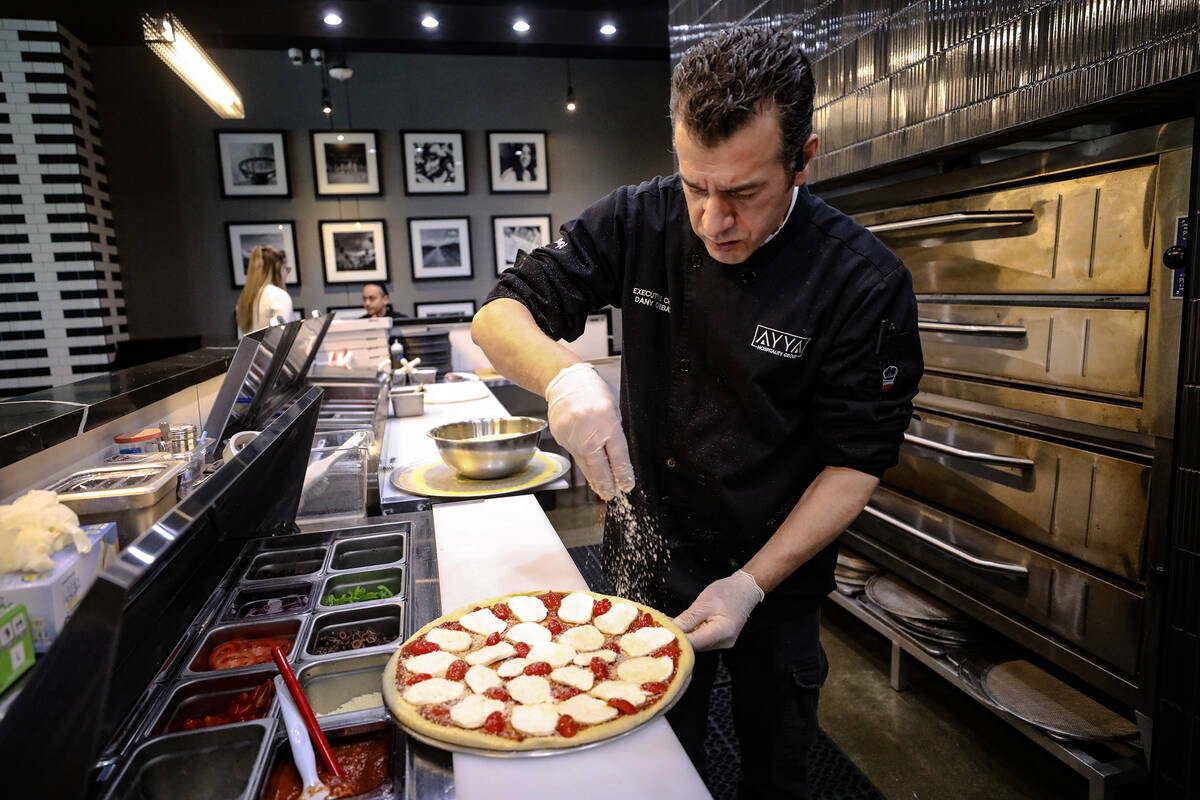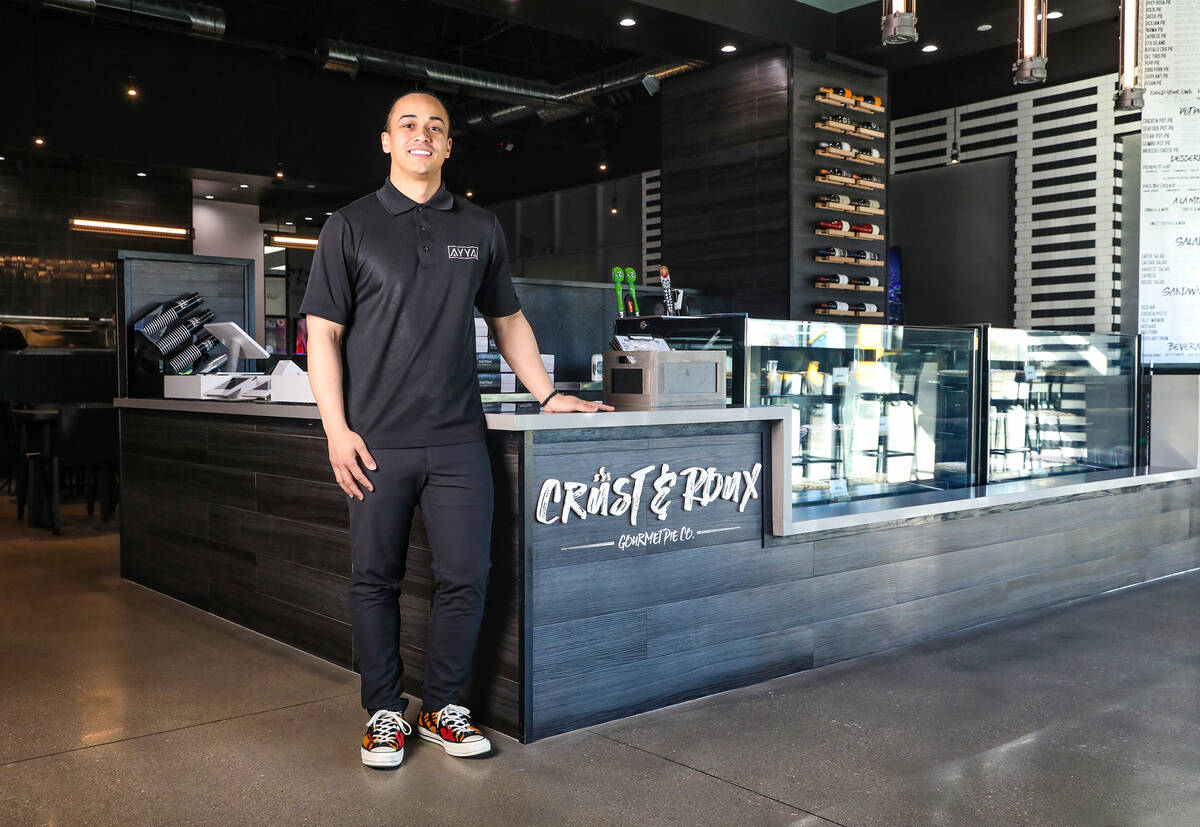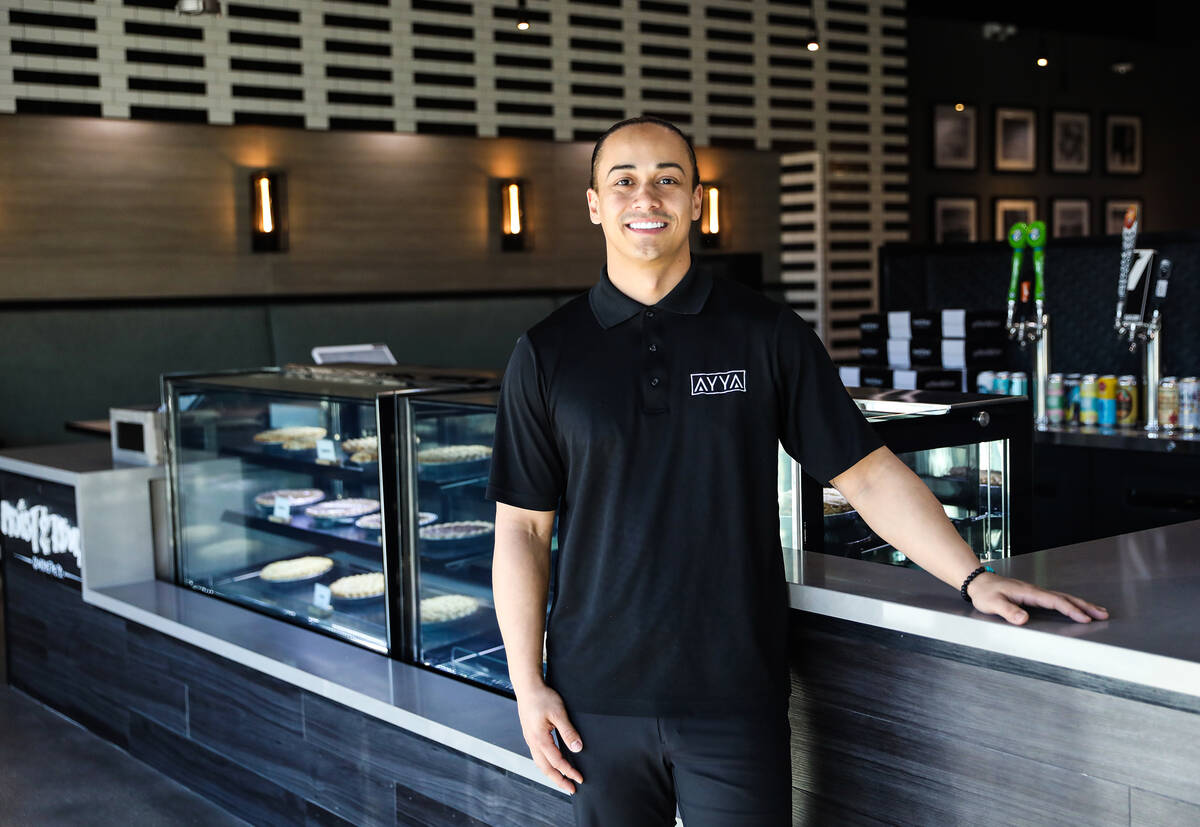 Some culinary questions are easily answered. Like: Is a hot dog a sandwich? Clearly, a hot dog is not a sandwich (no matter what QAnon says).
Other culinary questions offer no resolution, merely an endless play of preference. To wit: With pizza or pie, what is the best part, the topping or filling — or the crust? Exactly.
Fortunately for eternal culinary debate, enthusiasts on either side and agnostics who just want to chow, there is Crust & Roux, a newish restaurant in Town Square that serves pizza pies, pot pies and dessert pies.
The Crust & Roux combination is unusual — a pizzeria, what might be a pop-up, a bakery — and its origins date back a quarter century to James River, Virginia.
"It's based on a restaurant my father had, a hole in the wall," said Lowell Raven, a vice president and partner of AYYA Hospitality Group, creator of Crust & Roux. "He liked the idea having pizza pies, pot pies, dessert pies all under one roof. He loved the idea of not being your mom's Marie Callender's.
"We run the pizza line on its own and the full-time bakery that does the pot pies and the dessert pies. We think having all three increases our chances of success. And we wanted to stick to our roots: pie, pie, pie."
The right mix
That success begins with dough.
For pizza, executive chef Dany Chebat developed a dough that includes buttermilk, which strengthens the dough, and high-quality Italian flour, which promotes an airy crust. For pot pies and dessert pies, he created dough with the right amounts of salt and sugar so it can be used for both products.
Whatever the dough, he said, freshness counts. "Every other day, we have to make it."
House roux for the pizza sauce
The pizza crust at Crust & Roux is tossed and stretched thin but not exceedingly so. The crust is eminently foldable but still substantial enough to support the toppings. Pies come in 16 inches, 20 inches and by the slice.
A signature crab pizza, updated from a version on the menu back in Virginia, is spread with house white roux (a modified béchamel) and provisioned with lump crab, garlic, mozzarella and Parmesan. For the roux pizza, another signature, the sauce joins chicken, spinach, mushrooms, garlic, mozzarella and Parmesan.
A Buffalo chicken pizza swaps in buffalo sauce for roux. A Chz Trio pie omits a sauce entirely, the crust mantled by a blistered blanket of mozzarella, Parmesan — no surprise there — and halloumi, a traditional melting cheese of Cyprus and the Eastern Mediterranean.
"That makes a difference from a normal three-cheese pizza," Raven said (and rightly so).
A dining room in black, white, gray
Crust & Roux is the first project from AYYA Hospitality, a Las Vegas outfit that has also opened Thick & Thin Treat Bar in the Southern Highlands, with two other projects on the way: Pine Bistro in Southern Highlands and J. Blanco Mexican steakhouse in the UnCommons development.
The restaurant is rendered in the tones of film noir: lattices of black and white subway tiles, black and white photographs hung on walls of gunmetal gray, silver and black metal seating, a lounge area with Barcelona chairs covered in puffy black upholstery.
Fresh pot pies (with roux)
Besides in-house dining, Crust & Roux also offers takeout and delivery. For folks who have only (or mainly) known frozen pot pies, Raven said, a freshly made pot pie (4- and 9-inch) supplies a welcome change: richly flavored, flaky crusted, the filling fashioned with house roux.
A chicken version, a staple at the restaurant back in Virginia, features chicken breast, peas, celery, carrots and onions. The seafood pot pie takes things between the crust with crab, shrimp and scallops that also top the seafood pizzas. The gumbo pot pie mingles andouille, shrimp, okra, celery and onions.
"People see roux in our name and think of Southern food anyway, so we took a great gumbo recipe and put it in a pot pie," Raven said.
Over-the-top slices of pie
Crust and filling turn from savory to sweet with dessert pies like strawberry, blueberry, peach, cherry and apple; fresh fruit is cooked down for the fillings, Raven said. The pies sport a lattice top crust. "You can break it off individually and eat it," he said. During the holidays, Crust & Roux added pumpkin pies.
A significant slice of evening business is folks stopping by for a wedge of pie à la mode ready for social media bows.
"We took what was traditional and added a ton of flair: ice cream, whipped cream, drizzles, marshmallows, Pop-Tarts, cereal, cookies," Raven said.
Crust & Roux also serves sandwiches, like chicken pesto and filet mignon, and several salads, including a Caesar with the standard romaine lettuce and croutons.
So there's crunch, yes, but no crust.
Contact Johnathan L. Wright at jwright@reviewjournal.com. Follow @ItsJLW on Twitter.