Las Vegas cafe's business booms after Yelp Top 100 honor
Updated February 7, 2023 - 9:50 am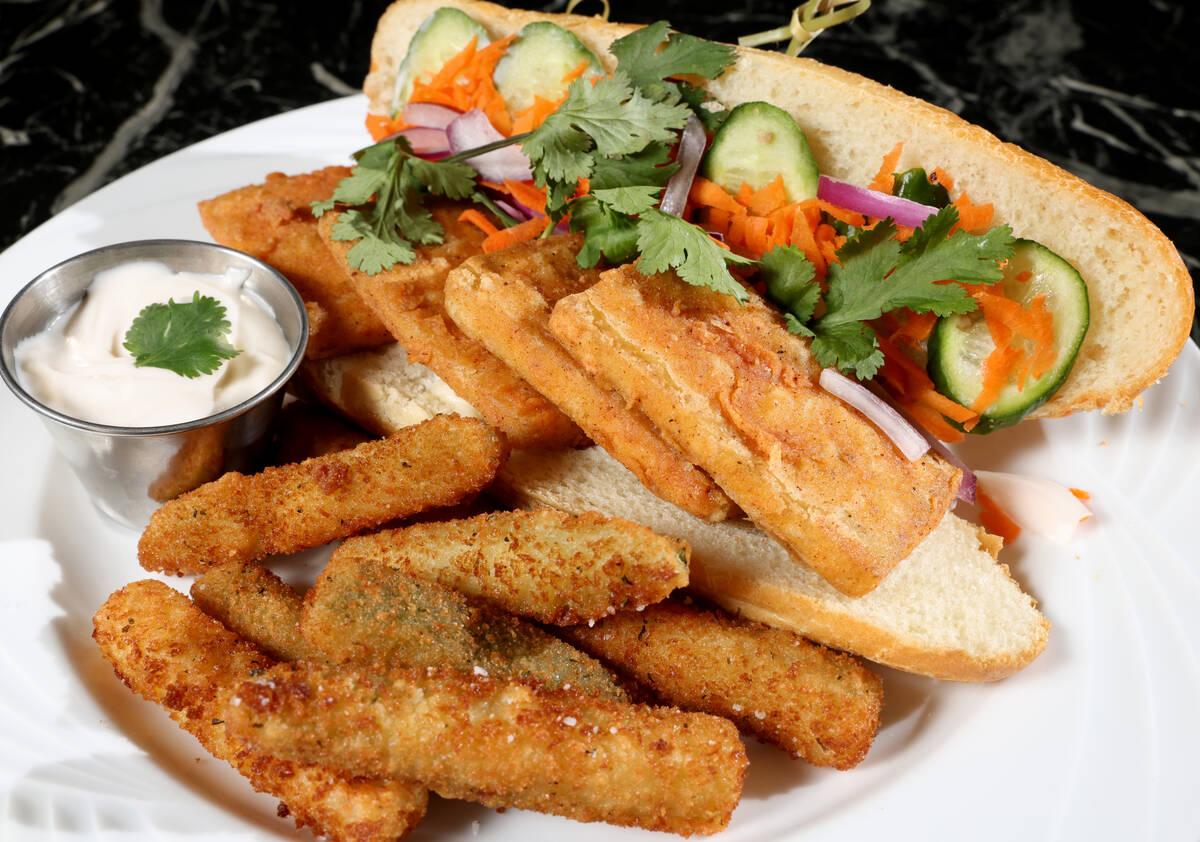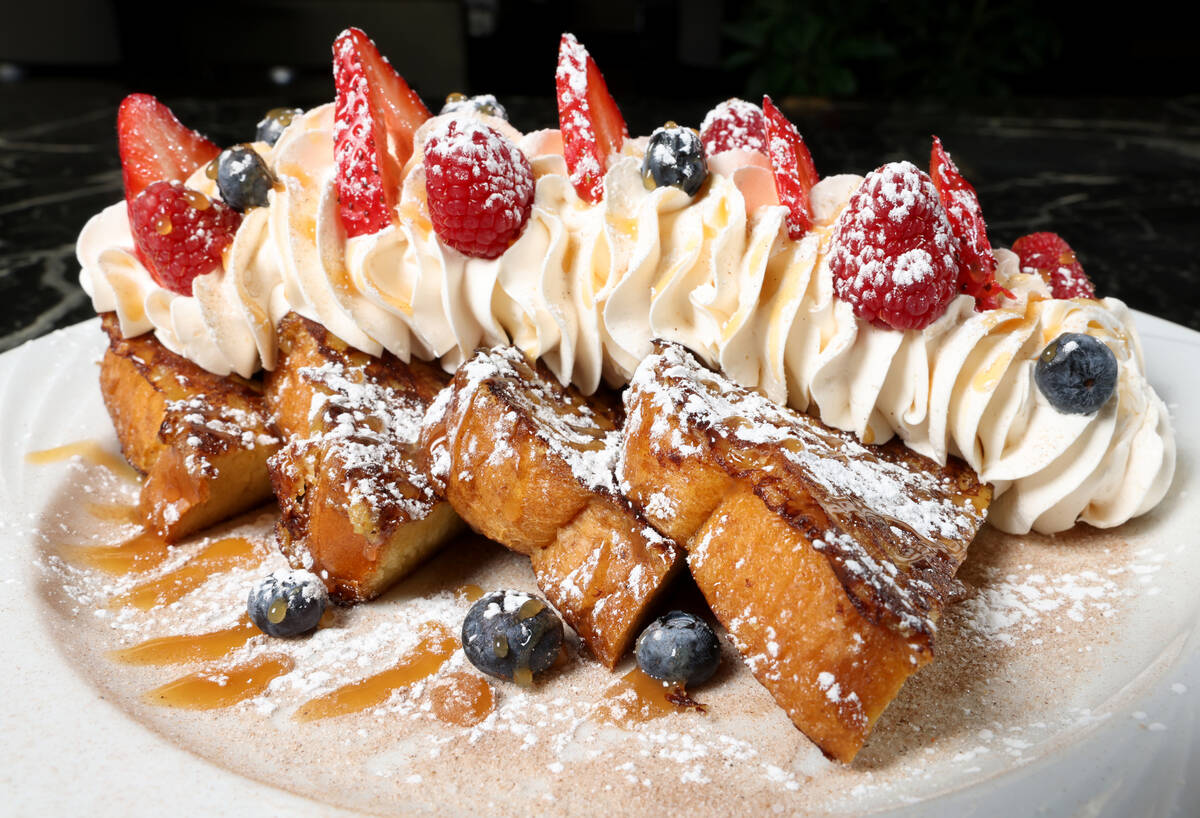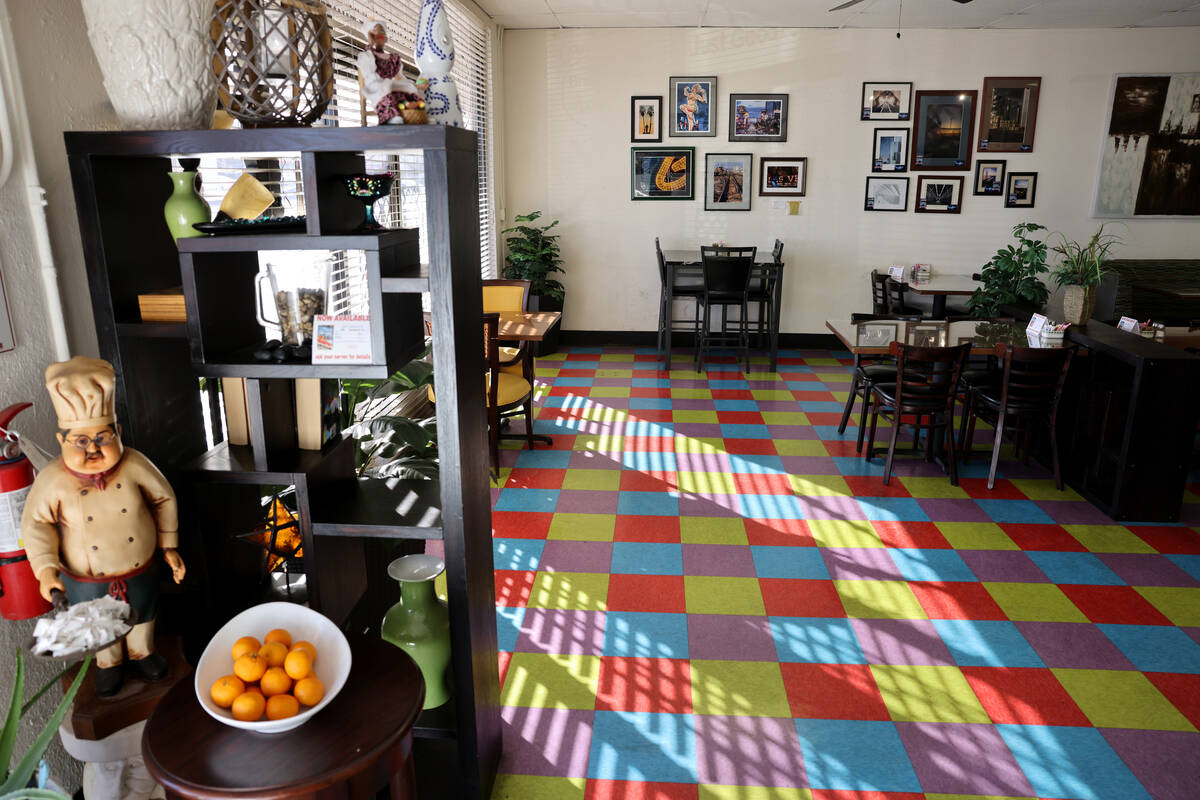 If Zenaida's Cafe on East Tropicana had not been named No. 24 on Yelp's Top 100 Places to Eat in 2023, if the restaurant had never averaged 4.5 stars out of 5 across more than 1,500 reviews on Yelp and four other online review sites, if folks had eaten at the family-owned spot (often after online searches) and failed to share their experiences, well, the food would still have been as good: It just wouldn't have been as recognized.
But recognized the food has been, by enthusiastic diners over the past seven years and, most recently and spectacularly, on Jan. 25, when the Yelp Top 100 was announced.
Since then, business has doubled, said chef-owner Sterling Burpee, who opened Zenaida's in July 2016 after a long culinary career ranging from the Marriott Marquis in New York to Wynn Las Vegas, from heading up culinary operations for the Culinary Academy of Las Vegas and a national group of airport restaurants, from catering to consulting to private chefing.
"I was overwhelmed with joy in my heart. I love what I do, and without my staff, I couldn't do anything," Burpee said, recalling the morning he learned of the Yelp accolade from texts, calls and an article in the Review-Journal.
Zenaida's Cafe is a story as old as the restaurant business itself: A chef and family open a modest storefront, aiming to offer good food, service and value in a congenial atmosphere.
But Zenaida's Cafe is also a story as current as the latest post, proof that mass online opinion, though possessed of inherent drawbacks, also can do right by restaurants, helping them succeed. The crowd sometimes doesn't know what it's talking about, but as in the case of Zenaida's, the wisdom of the crowd exists, too.
Sounds weird, but it works
Who is Zenaida? (Say: Zeh-NYE-duh). It's the middle name of Burpee's wife, Clea Jones-Burpee, and a name with a free-floating internationalism.
"You don't know what it is," Sterling Burpee said. "Is it Mexican? Is it Italian? I just found out several cultures use it. It suits the melting pot nature of American food."
At breakfast, lunch and brunch, Zenaida's features American comfort food elevated by Burpees's technique and talent, sometimes in subtle ways.
A pat of butter hits the grill — sssss — for browning housemade biscuits before they're draped with a coverlet of scratch gravy fashioned from sweet pork sausage, cream and shallots. A hot link split into four accompanies the biscuits and gravy (with, perhaps, oozy sunnyside eggs atop for good measure).
"The hot link is spicy, the gravy is comforting and mild, the grill warms the biscuit through," the chef said, explaining the MO of the dish.
Eggs Benedict are expected at breakfast and brunch. Caprese eggs Benedict are not. In fact, the dish sounds like forced cohabitation, until it's tasted.
The Caprese stacks English muffins, baked tomato, mozzarella, a flurry of arugula and poached eggs, with a cloche of silky pesto hollandaise. A drizzle of balsamic vinegar completes the Benedict.
"We wanted something that was vegetarian but for breakfast," Burpee said. "Everybody loves Caprese."
Touching tables = online buzz
In 2016, Burpee was scouting space for the catering business that had outgrown his home. He looked at what had been Fortunato's Italian Restaurant, at 3430 E. Tropicana Ave. The chef saw the roomy walk-in, the big line, and quickly realized the space could perform double duty. His catering outfit had a new home, and so did the future Zenaida's Cafe.
The restaurant hummed along for nearly four years, helped by customers and contacts Burpee had made during his career, as well as by a quickly growing number of positive reviews that lofted Zenaida's to the top of search results.
And the chef's concern for good food and his natural geniality and sense of humor played well in the dining room, and online when diners shared their visits. His approach, in fact, was ideal for success on Yelp.
"I won't deviate from quality," Burpee said. "If anyone is upset, I always believe there is a recovery shot. You deal with the issue right there so it never makes it out the front door. I probably visit every single table every single day. I go over in my chef's hat and my chef's uniform.
"I worked as a waiter for 10 years. That's why I don't mind coming out that door."
When Zenaida's had to close temporarily during the pandemic, Burpee took his chef's hat and coat and cooked up private chef gigs. "Without that, we would have drowned," he said. Burpee estimated that by early March, three years after the start of the pandemic, the restaurant would return to its full Wednesday through Sunday schedule.
Vegan bite; family legacy
On any given day at Zenaida's, thick squares of Texas toast soak in a mix of cinnamon, sugar, egg and cream, followed by griddling to develop color, followed by 10 minutes in the oven so the egg fully cooks. The French toast is plated like shingles, then dressed in full regalia: berries, fresh caramel, crème Chantilly, powdered sugar.
A Philly cheesesteak offers an American in Paris moment with its housemade cheese mousse replacing frills of classic Cheez Whiz. The vegan banh mi takes shape on a toasted torpedo roll provisioned with vegan mayonnaise and hoisin, planks of grilled tofu, shaved carrots, sliced jalapeños, red onion and cilantro.
"We pull the insides of the roll out so the filling fits. The bite is really good," Burpee said.
The other afternoon, the chef was in Henderson, touring potential digs for a second Zenaida's. All five of his children have, at one time or another, worked at the restaurant, with his son, chef Clayton Burpee, currently in the kitchen.
Looking beyond expansion, the chef said his ultimate goal was "to leave a legacy for my kids. Something for them to be proud of and keep running. And if they don't want to, at least we left a good taste in people's mouths."
Contact Johnathan L. Wright at jwright@reviewjournal.com. Follow @ItsJLW on Twitter.