Las Vegas chefs celebrate Spam's 80th birthday
Updated July 5, 2017 - 5:16 pm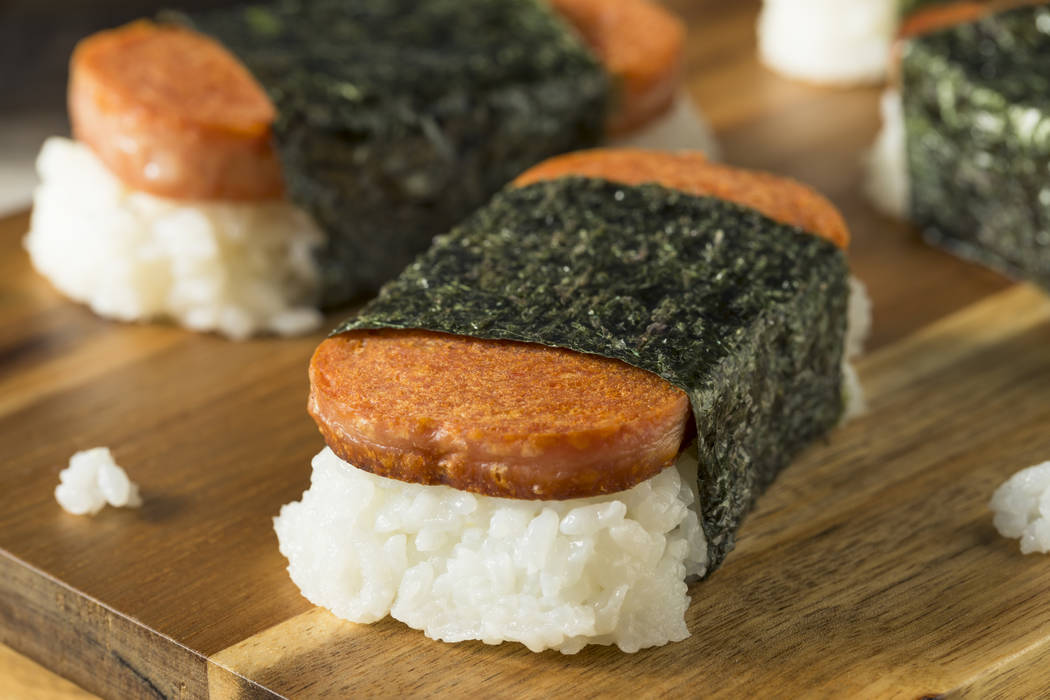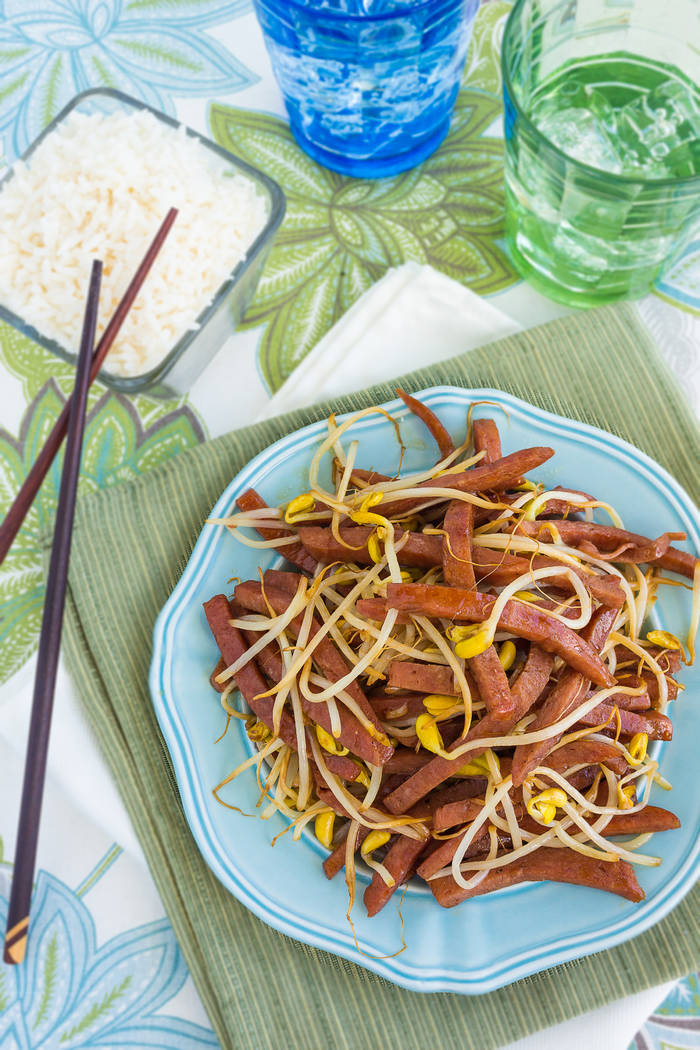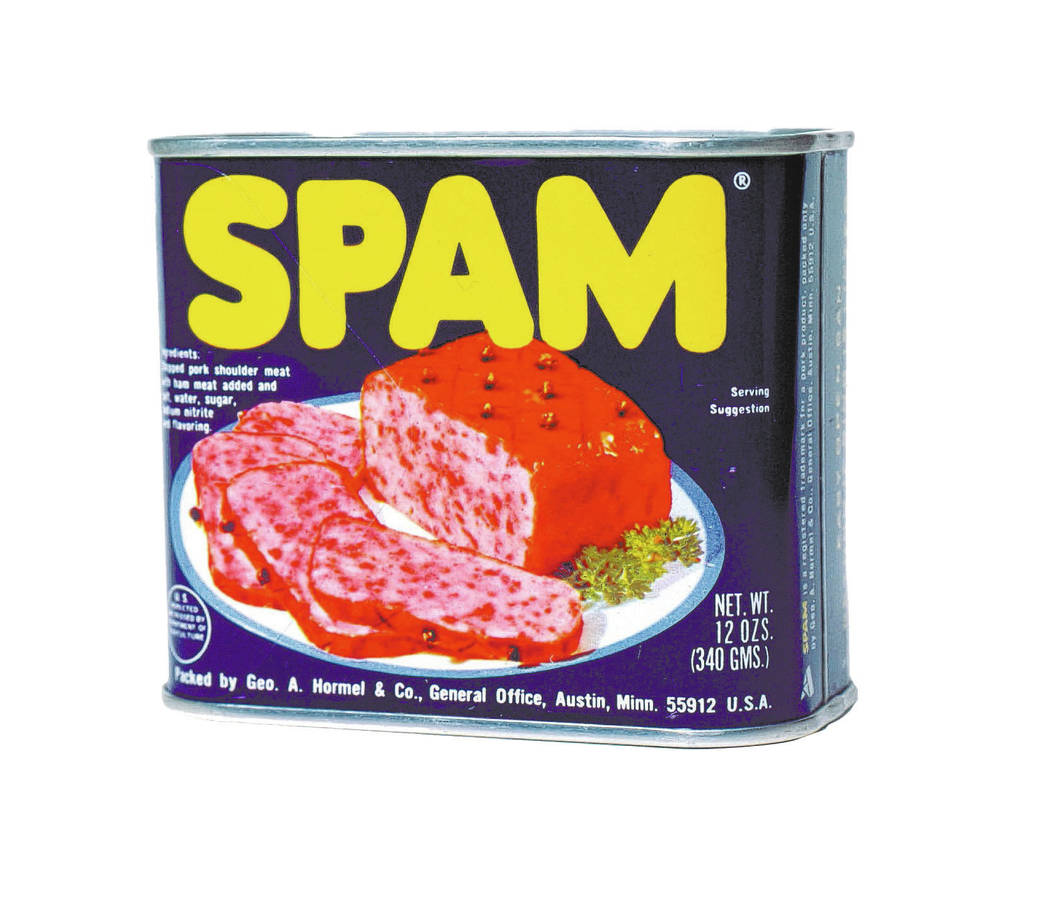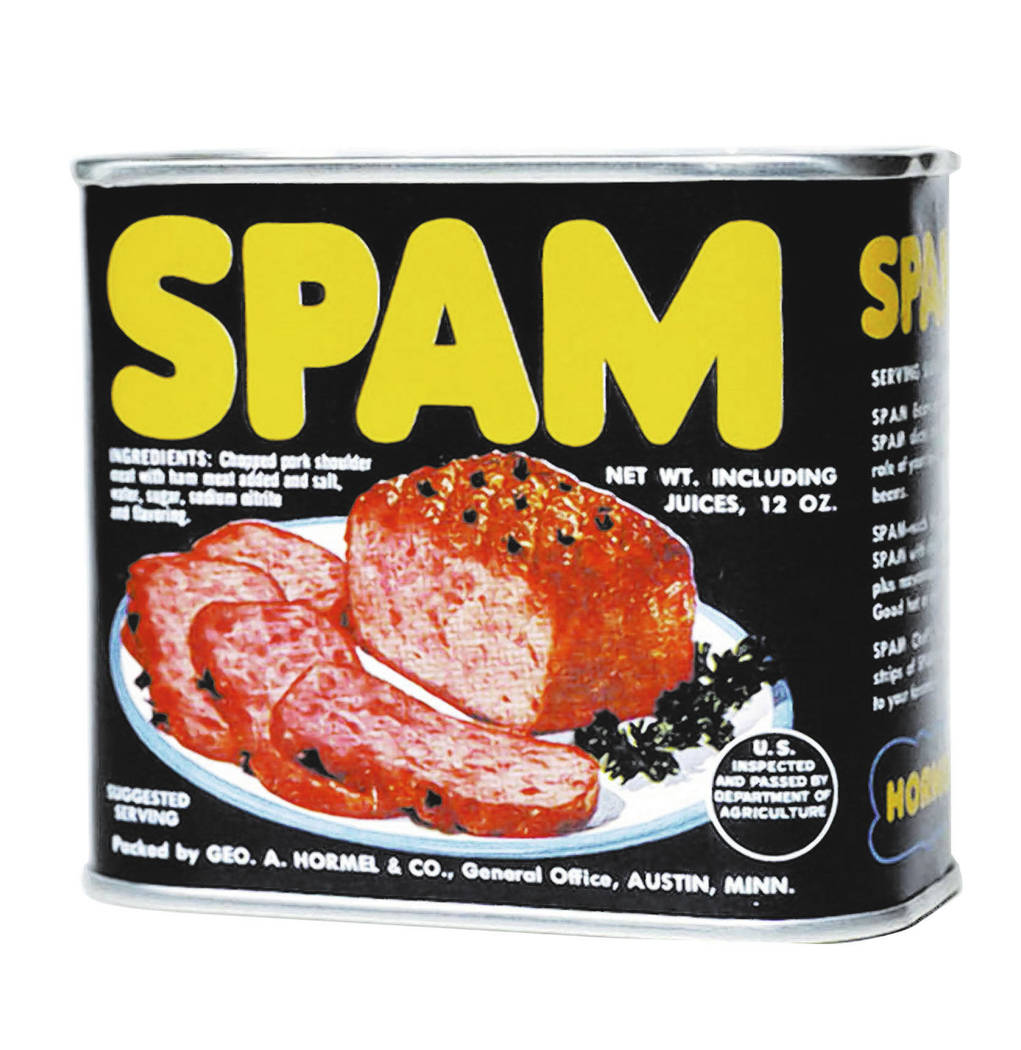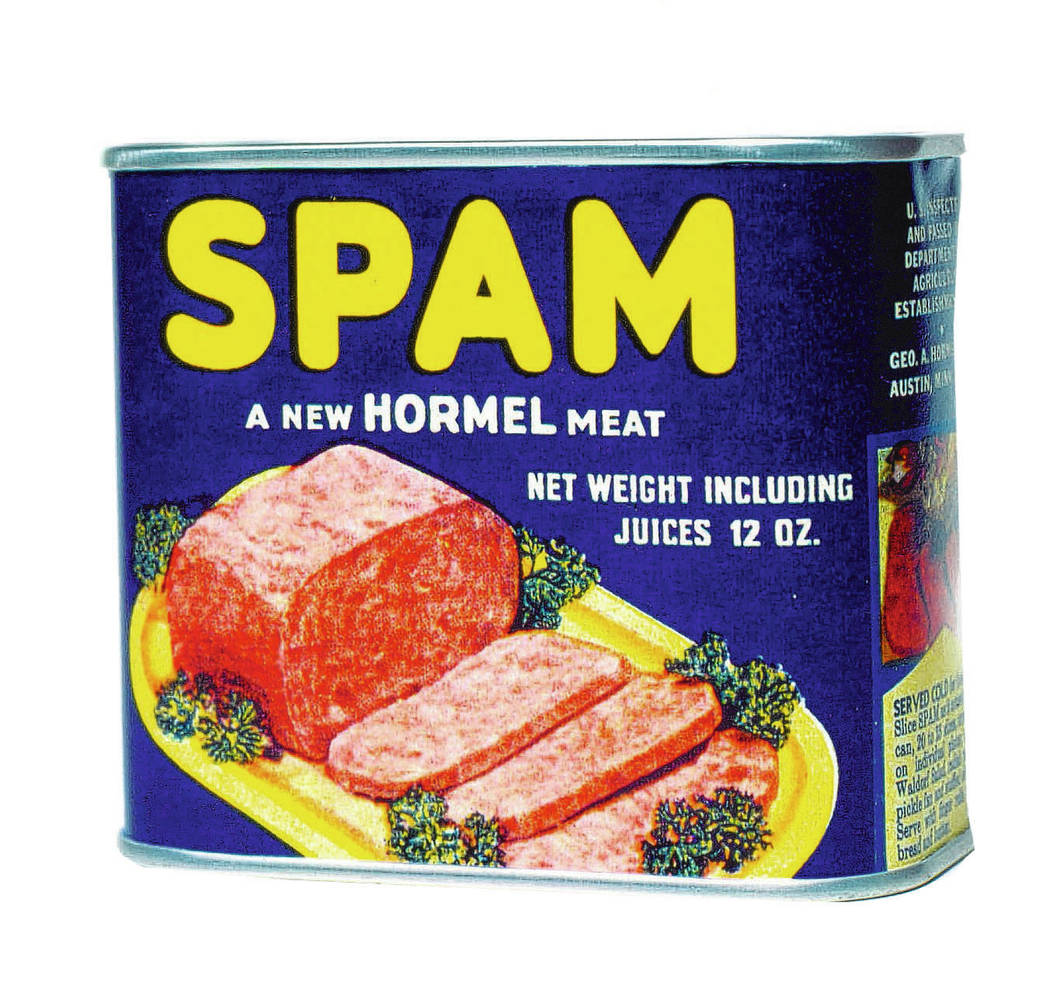 It's one of those things we love to hate — so vehemently its name is more commonly linked to the internet junk-mail scourge.
Yet it's difficult to argue the success of Spam, which has survived for 80 years (the official anniversary is today) and sold more than 8 billion units. It's downright beloved in Hawaii, and Las Vegas' unofficial status as the Ninth Island means it has a particularly high profile here, even in some restaurants.
"It's on our menus," said Ben Gries, executive chef of the California Hotel in downtown Las Vegas. "Spam and eggs in the morning, that's the big one. In our Noodle House we have Spam fried rice. We also have Hawaiians who work at the Cal, so we have it in our team-member dining room."
Gries, who hails from Toledo, Ohio, said he grew up eating Spam with his father.
"When you open it and take it out of the can you look at it and go, 'OK,' " he said. "But when you grill it, it looks pretty good."
Does Gries eat it himself?
"Not a lot," he said. "But once in a while you get a craving for it."
Maybe the common denominator is downtown, which has a high proportion of Hawaiian visitors, but Jeff Martell, executive chef at the Plaza, said he likes Spam as well.
"It's very versatile," Martell said. "You can do a lot of things with it — appetizers, sandwiches, as an entree."
Martell wasn't introduced to Spam until going to work downtown.
"It was something that, being a chef, I was like, 'I've got to try this,' " he said. "At the Plaza we had a place that was serving it, and it was great."
He's serving it as well, in the hotel's Brightside Breakfast & Burgers.
"We're pan-searing it with scrambled eggs on top with cheddar cheese on a toasted Hawaiian brioche bun," he said. "I like it that way, pan-seared and using it in a breakfast-type sandwich. Once in a while I'll buy some and make like a stir-fry, almost, at home. My son likes it, too."
Aaron Losch, assistant executive chef at the Westgate, uttered an audible sigh when asked about Spam.
"I'll go with the 'love-it' aspect," he said. "I'm sure I'm going to be one of the few."
Losch wasn't familiar with Spam when he was growing up in Washington, but learned to like it during a culinary school internship in Hawaii.
"I kind of had the perception of what other people had before: 'It's salty, it's mushy, it's not really that good.' But when Hawaiians made it for me, some nice fried rice with Portuguese sausage, Hawaiian barbecued chicken and Spam, it was really good," he said.
Jaret Blinn, chef/owner of Craft Kitchen in Henderson, isn't buying it, although his wife does, frequently.
"My wife and kids love it and I hate it," Blinn said. "We joke about it all the time. I have many Hawaiian friends who love it and I give them so much crap for it."
Blinn said he thinks he objects to the texture of Spam.
"My wife would make it and I never liked it," he said. "She ended up trying to sneak it in on me one time. I wanted my rib-eye steak leftovers, which she turned into fried rice, but she diced up Spam to see if I could figure it out. I knew something was not right."
His kids love it to the point where road trips require a stop for Spam musubi, Blinn said.
"As we're driving along, all three of them eating it, I'm not in a good place," he said.
"I've eaten worse stuff. It's just that when it's diced and it's sauteed, it just pops. It's a weird texture. We have a ton of Hawaiian friends who eat it all the time. They have it at their parties. They can cook it 50 ways. I dislike it 50 ways."
Contact Heidi Knapp Rinella at Hrinella@reviewjournal.com or 702-383-0474. Follow @HKRinella on Twitter.