Las Vegas chefs create cold dishes for hot summer nights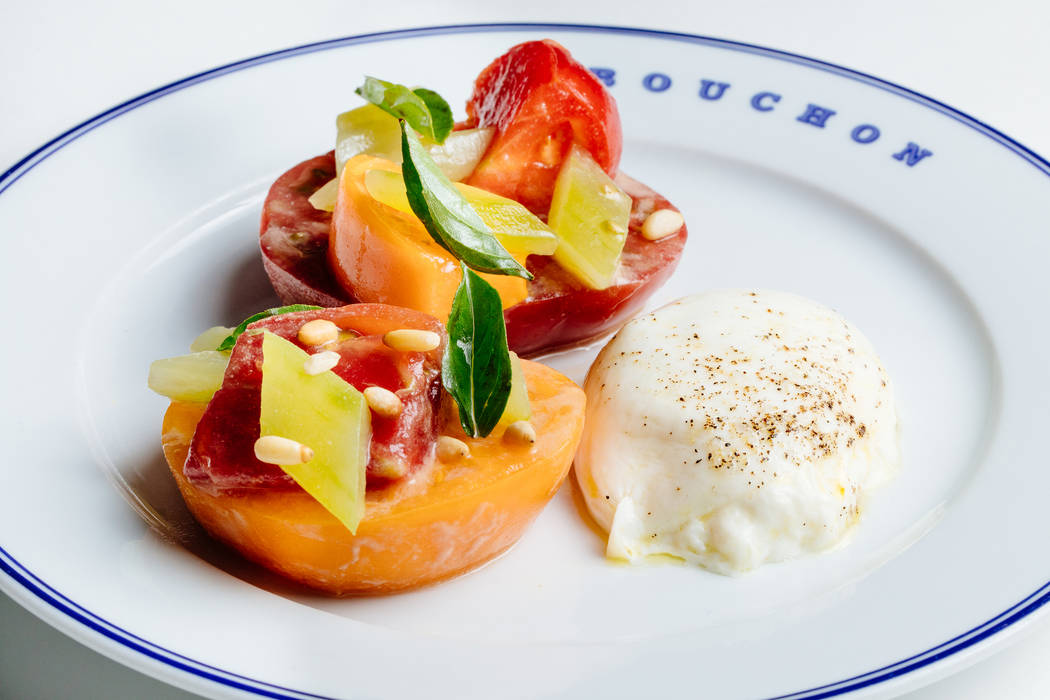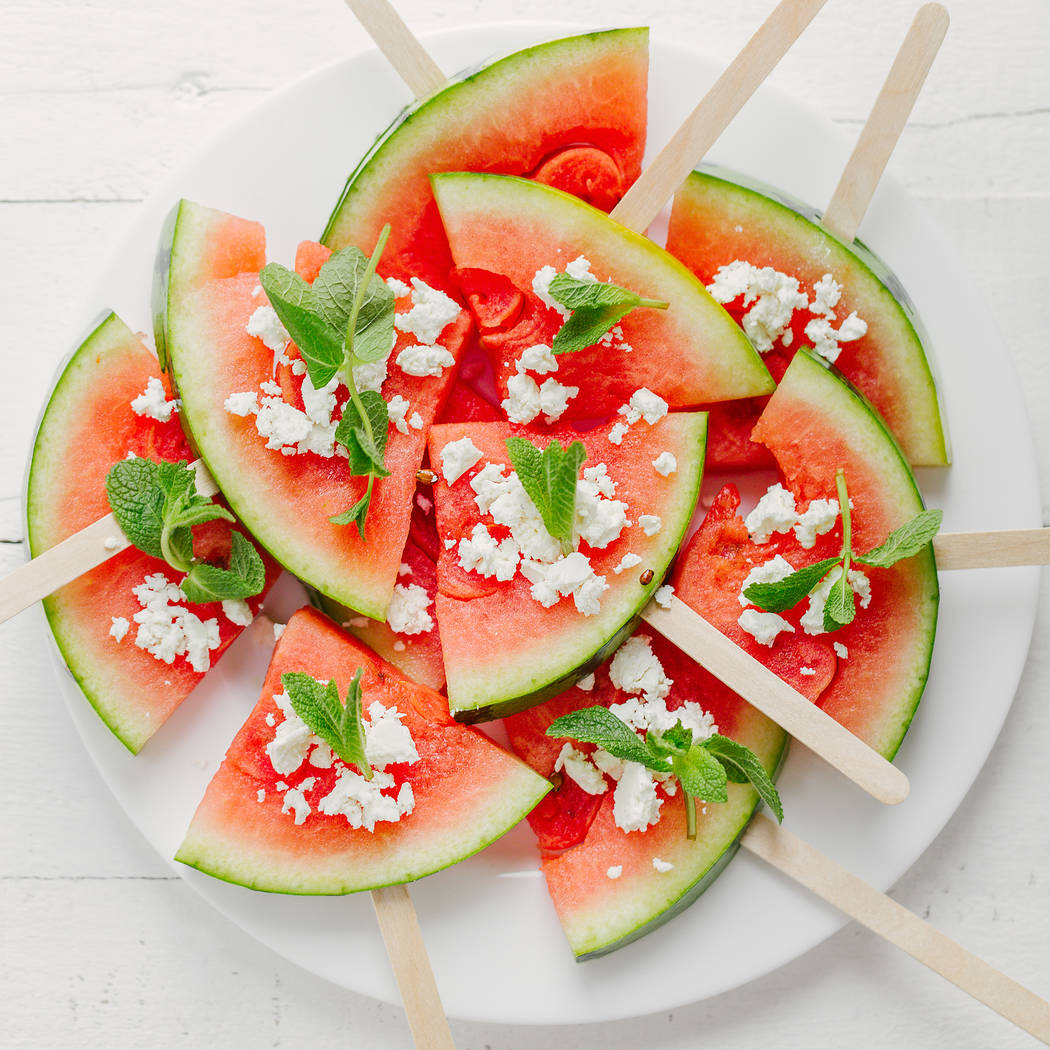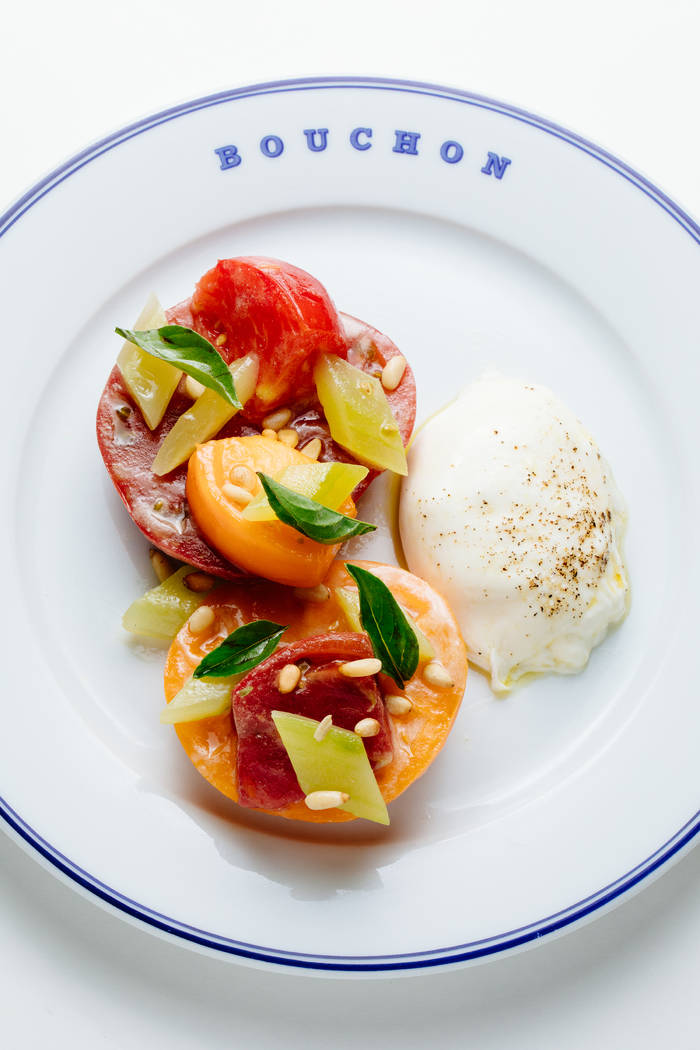 Luis Montesinos, head chef of Jose Andres' Jaleo at The Cosmopolitan of Las Vegas, remembers a trip to Spain with the culinary lion, who asked him to make gazpacho.
"You brought me to Spain to make gazpacho?" Montesinos mused of the cold soup that's become almost commonplace.
"That's where it really hit me," Montesinos said. "What he wanted was everybody to have a glass of wine and a glass of gazpacho to watch the sunset. Gazpacho's just refreshing. To me, that's the quintessential Spanish summertime meal."
Refreshing is what many of us in sizzling Southern Nevada are looking for at this time of year.
"It's just tomato, garlic, cucumbers, bell pepper, olive oil and sherry vinegar," Montesinos said. "Let that marinate for a day. We just puree it and strain it. It's the easiest thing to do." He cited the creaminess of the olive oil emulsifying with the other ingredients, which sometimes leads people to ask if the soup contains cream.
"There's this velvety texture to it," he said.
The vinegar should have "lip-smacking deliciousness." During a demonstration at a local market, Montesinos realized their sherry vinegar wasn't up to snuff, so he sent someone to retrieve a bottle of his favored La Posada. Using really good ingredients is the secret to great gazpacho, he said.
Besides being refreshing, gazpacho requires no cooking. A number of other dishes meet those requirements, and local chefs share their ideas here.
'It's very popular'
A Mediterranean version of a cold soup is served at Paymon's Mediterranean Cafe from the first day of summer until the last.
"It's very popular and we sell a ton of it," said president Jeff Ecker, who added that they simply call it Cool Summer Soup.
"The soup base is yogurt, heavy cream and pureed cucumber," he said. "We add a few spices and top it with crushed walnuts and golden raisins."
At Forte Tapas, chef/owner Nina Manchev serves a chunky variation on gazpacho, with the addition of chick peas, mini sweet peppers, red onions, mint and basil. She also serves a Bulgarian soup called tarator.
"You can take a nice Greek or Bulgarian yogurt, chopped dill, garlic paste, olive oil and chopped cucumbers, and you add a little water and you mix it up," she said. "We put chopped walnuts on top. It's nice and refreshing."
In her Fetamelon salad, the melon is tossed with toasted sesame seeds, feta, red onion, olive oil and mint.
Watermelon seems to be in hot demand in the summer.
"I'm so simple," said Barry Dakake, executive chef of Scotch 80 Prime at the Palms. "I love organic, cold, seedless watermelon. And I like to crumble a great Valbreso feta cheese over it and a really nice emulsified red wine vinaigrette. And it's always great to throw on some nice, crispy Bermuda onion and some chopped, fresh organic mint."
He also likes cold salads; a classic such as prosciutto di Parma with melon is another good summer choice, he said.
"Toast your own peppercorns and crack it over the melon and add some burrata cheese."
Couscous, currants and raisins
Cold salads also are a favorite of Mark Sherline, Boyd Gaming executive chef. For soba-noodle salads, he said, "right now I'm doing a spicy peanut sauce — peanut butter, soy sauce and red Thai chile sauce." He also likes cold couscous salads, made with currants and raisins, seasoned with garam masala.
"I'll add baby arugula, a really good olive oil, red wine vinegar," he said. "I'll do grilled vegetables. Grilled eggplant is so nice, and it's really easy to put together."
Bouchon Bistro at The Venetian serves Salade de Tomates, a cold tomato salad.
"It just kind of radiates summer food," said general manager Aaron Pannell. "We have it every summer."
At Ferraro's Italian Restaurant & Wine Bar, chef Francesco Di Caudo said a popular item is classic beef carpaccio, with arugula, shaved Parmigiano Reggiano and truffle oil. He also serves tuna tartare, starting with sashimi-grade bluefin tuna, which is chopped and dressed with cucumber juice and ginger juice. He surrounds the tuna with English, Persian, cucamelon (which look like grape-sized watermelons but taste like cucumber and lime) and lemon cucumbers, and five varieties of strawberries, finishing it with toasted pistachio oil and toasted pistachios.
Miguel Loya, chef of 90 Ninety Bar + Grill at the Suncoast, also likes to serve raw tuna in the summer.
"Right now everybody is going toward the healthy lifestyle," he said. He marinates the fish in ponzu sauce and serves it over wonton chips topped with tuna, jalapenos, green onion and a spicy aioli.
And he said not to forget the familiar old sandwich.
"Buy some good deli meat — turkey, roast beef, pastrami," he said. "I'm very traditional; I just like the good old mayo, mustard and a good cheese and that's it."
Contact Heidi Knapp Rinella at Hrinella@reviewjournal.com or 702-383-0474. Follow @HKRinella on Twitter.