Las Vegas taco chefs take honors in first downtown throwdown
August 16, 2017 - 9:53 am
Updated August 16, 2017 - 10:59 pm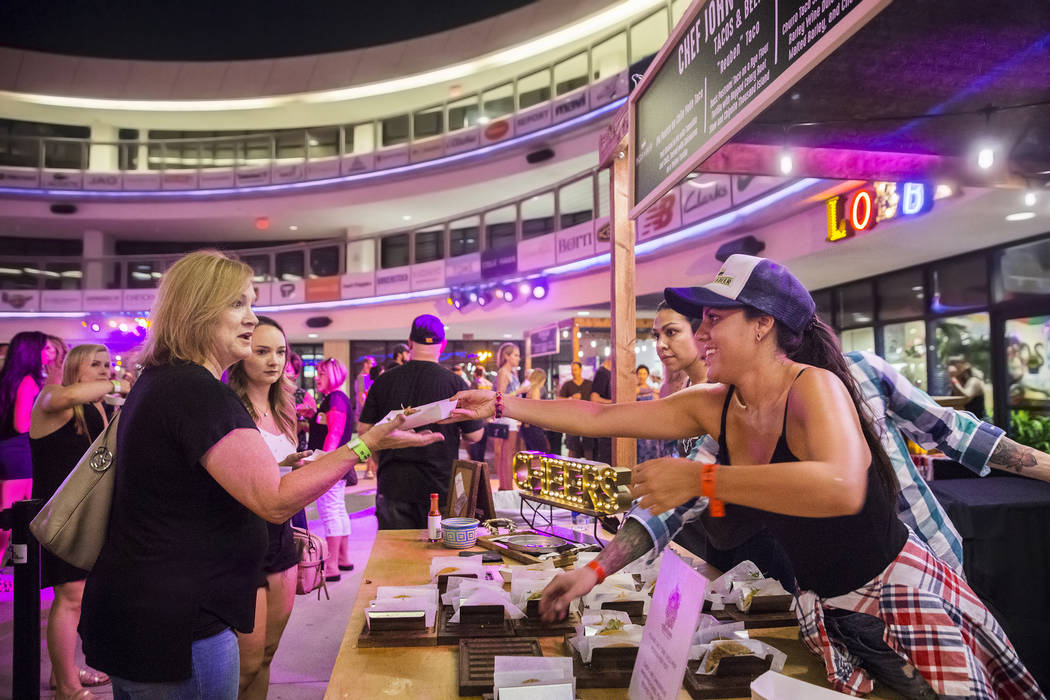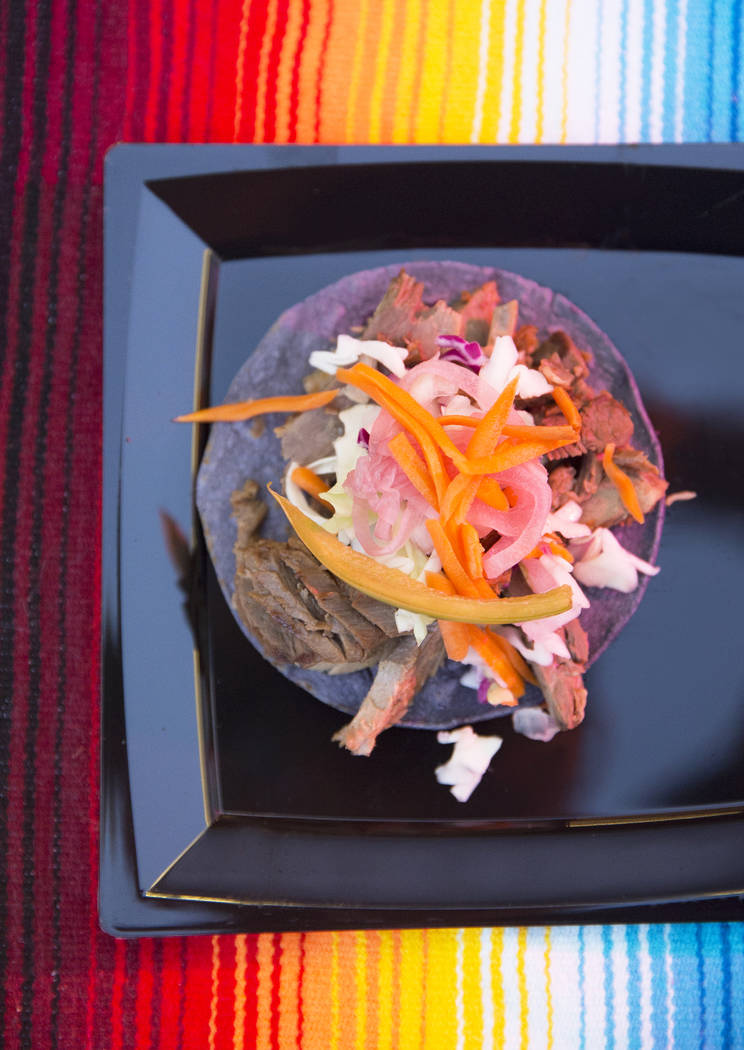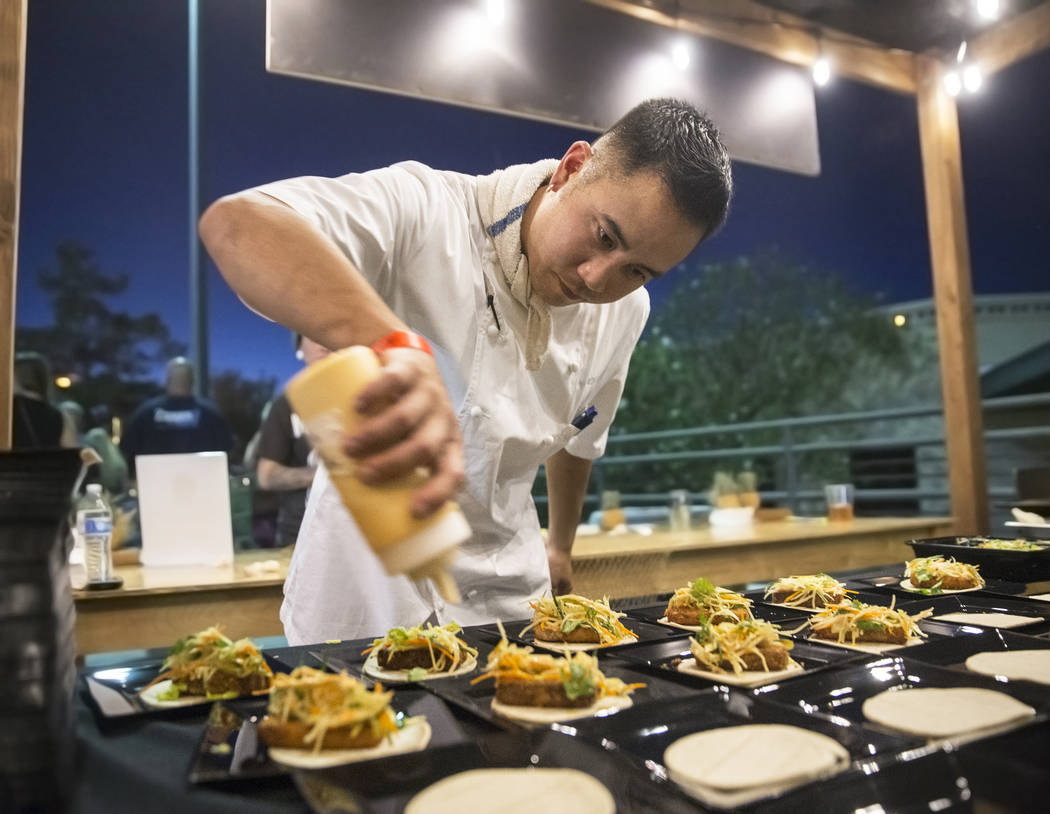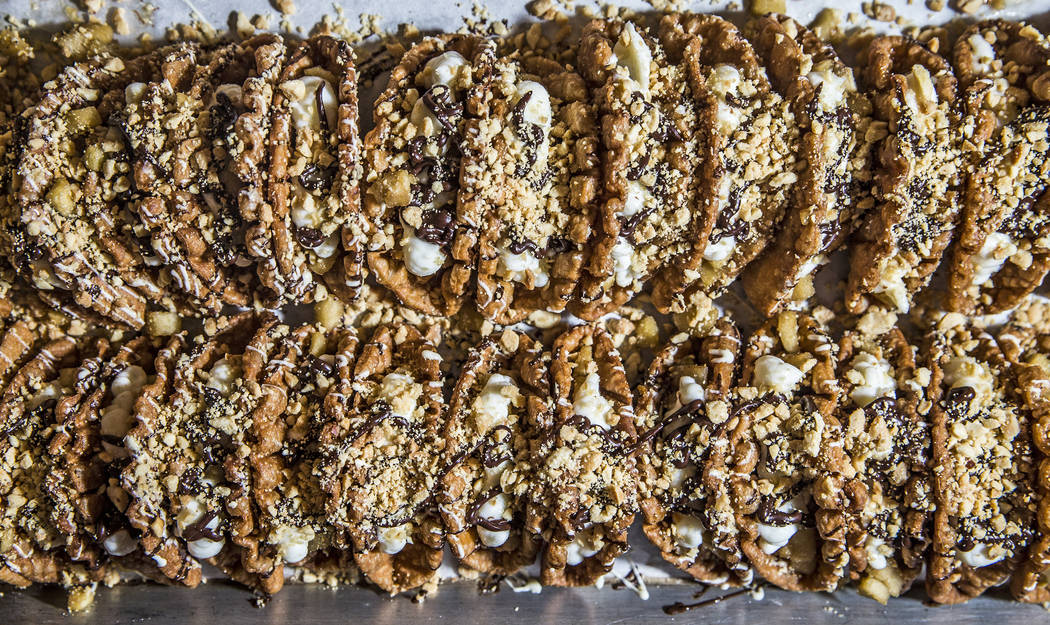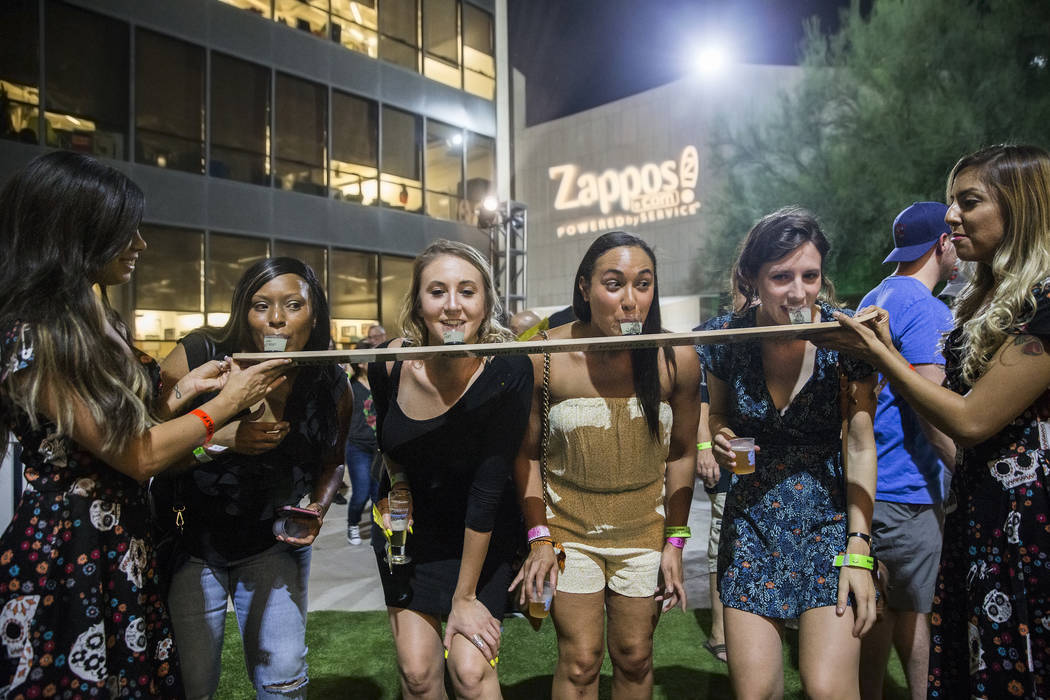 A sold-out crowd of 1,500 attended the inaugural Hopped Taco Throwdown on Saturday night on the Zappos campus.
The competitive event pitted tacos created by chefs from some of the valley's top restaurants, including The Black Sheep, Buddy V's, DW Bistro, Fix, Herringbone, Searsucker, Stack, Citizens Kitchen & Bar, The Goodwich and Tacos & Beer, against one another. Attendees sampled the offerings and sipped craft beer.
The event was such a success that most vendors were out of at least one, if not all, their tacos an hour before the scheduled close time. But nobody appeared to leave hungry. And the chefs saved one of everything for the judges, who picked winners in the Best Beer-Infused Taco, Taco Loco (most creative) and Taco Dulce (best dessert) categories.
Jamie Tran of Black Sheep took home the creativity trophy. Her winning entry had a tuna and salmon tartare filling spiced with jalapeno and tobiko in a shell of dried salmon skin, garnished with micro cilantro.
"I wanted to be a little different," Tran said of the combination. "I wanted to be a little, I guess, creative." And while she was out of tartare by the end, the chef had some salmon skins left and was planning to recreate the tacos as a special one night this week in her restaurant.
With Motley Brews organizing the event, the most anticipated prize was for Best Beer-Infused Taco. That went to Sterling Buckley of Fix, for his beer belly taco with drunk pickles and a secret ingredient the chef called "magic." Speaking after the win, however, he revealed that the magic was actually rendered A5 wagyu beef fat in powder form.
Finally, the award in the dessert category went to Geno Bernardo. The corporate chef was a last-minute addition to the Herringbone team, having just returned from Hawaii, where he oversaw the opening of Herringbone, Waikiki. Since he had some time to kill, he decided to set up shop right next to the chain's local chef de cuisine, Nick Aoki, and create a little in-house rivalry.
Bernardo emerged victorious, thanks to a pizzelle cookie shell stuffed with chilled cream cheese mousse infused with orange and white pale ale, and garnished with watermelon and strawberry granite. Look for seasonal version of both the filling and the pizzelle on the specials menu at Aria's Herringbone in the coming months.
Contact Al Mancini at amancini @reviewjournal.com or 702-387-5250. Follow @AlManciniVegas on Twitter.