Marquee serves the Doctor's Orders cocktail in an IV pouch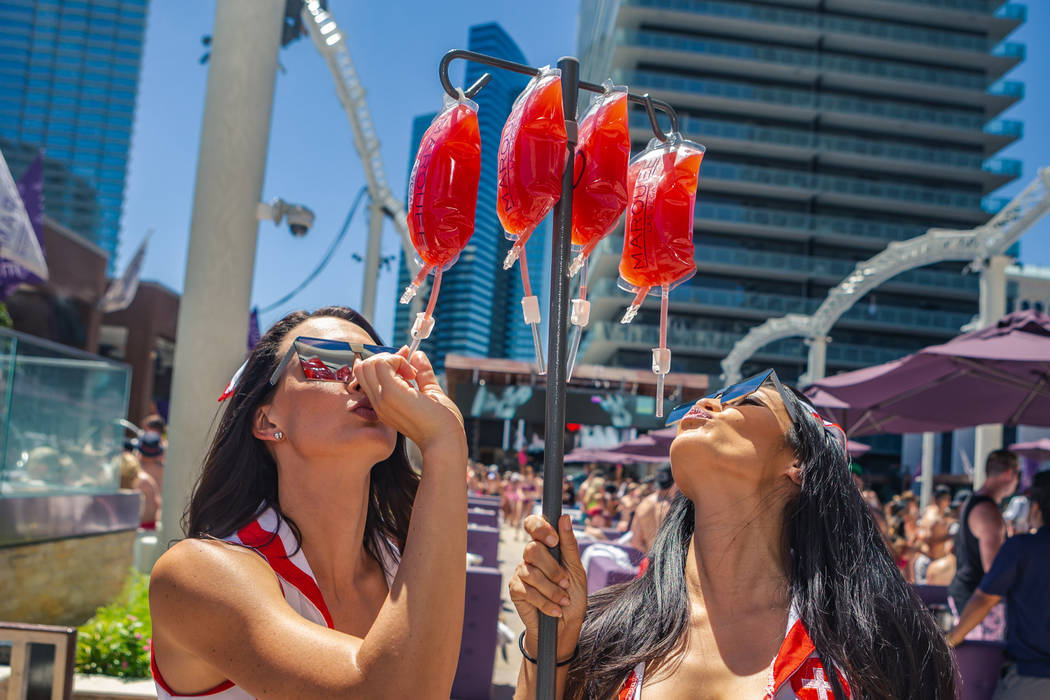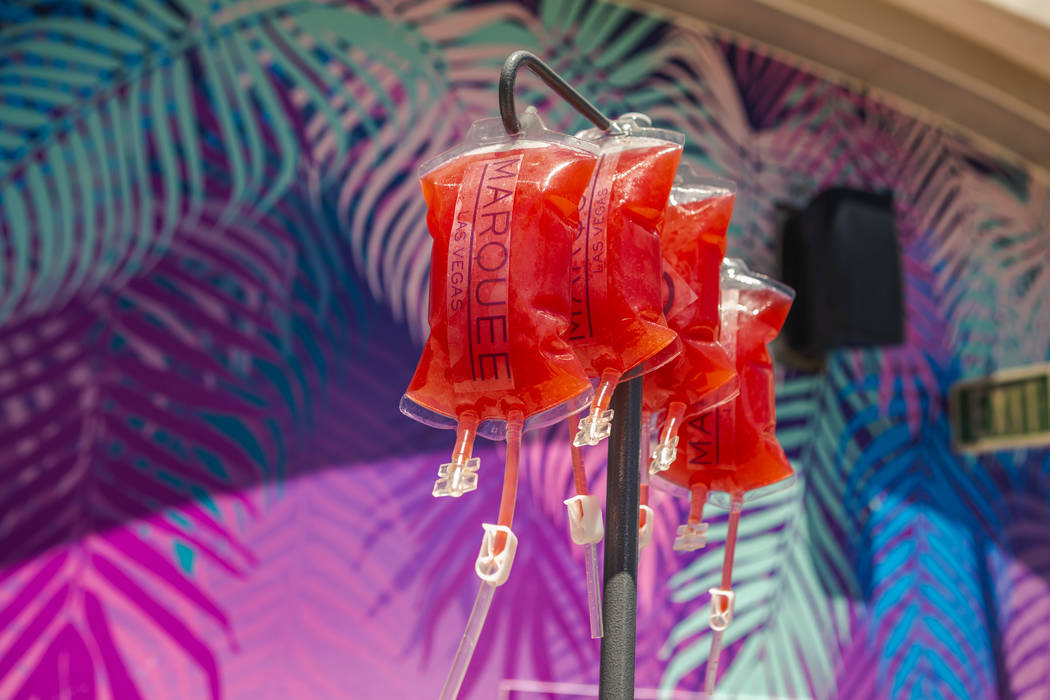 At Marquee Dayclub, Amenity Angels dressed as nurses travel through the venue with rolling IV stands carrying pouches full of the Doctor's Orders cocktail. The fruity drink can be made in a glass if you'd rather sip while on bed rest.
Ingredients
1½ ounces Mount Gay Black Barrel Rum
3 ounces cold-pressed lime juice
½ ounce organic agave nectar
½ ounce fresh strawberry puree
2-3 drops essential mint oils
Directions
Combine all ingredients. Shake with ice and strain into glass.