N9NE Steakhouse, Ghostbar close at the Palms
September 6, 2017 - 10:13 pm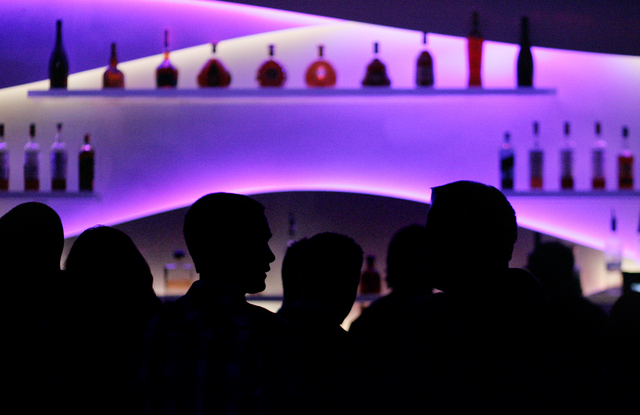 N9NE Steakhouse and the rooftop Ghostbar nightclub have both closed their doors at the Palms casino.
The news, particularly with regard to N9NE, isn't terribly surprising. The resort has been in the midst of a restaurant overhaul after being acquired by Station Casinos last year. But the closings took place suddenly, without any of the advance notice typical when venues of their stature shut their doors.
In fact, the first news of N9NE's closing began to circulate Wednesday night, when guests were turned away at the door. When contacted, a spokesperson for the resort confirmed the steakhouse "has closed to make way for a new restaurant concept."
A visit to the property that evening revealed a Palms employee at the door to the restaurant telling guests it had shuttered, and a sign in the entry that reads "You'll like where this is going / We're taking things to the next level." That employee, and others, also reported that Ghostbar was now closed.
Both venues have been staples of the Palms since its opening in 2001. Even more impressive, chef Barry Dakake has been in the kitchen at N9NE since day one. Over that time he's become a fixture, known for both his cooking and his hospitality – particularly among the countless VIPs and celebrities that have dined in the restaurant, and left their autographs on its door.
Like the restaurant and the club, Dakake's future plans haven't been revealed yet. But more information is expected soon.
Contact Al Mancini at amancini@reviewjournal.com. Follow @AlManciniVegas on Twitter.