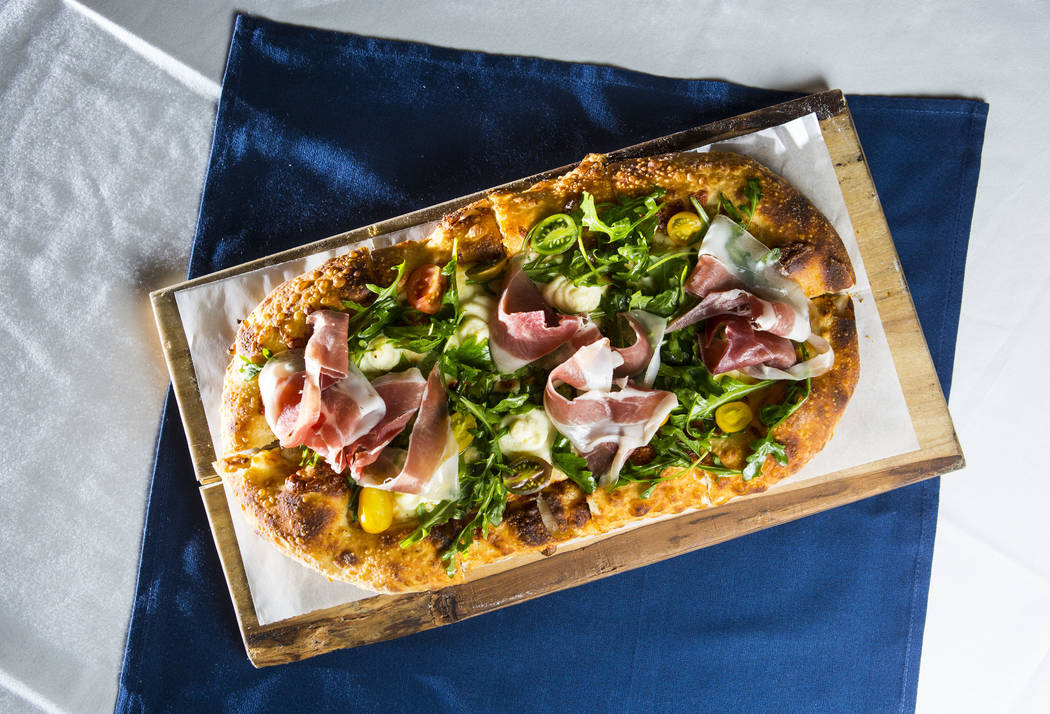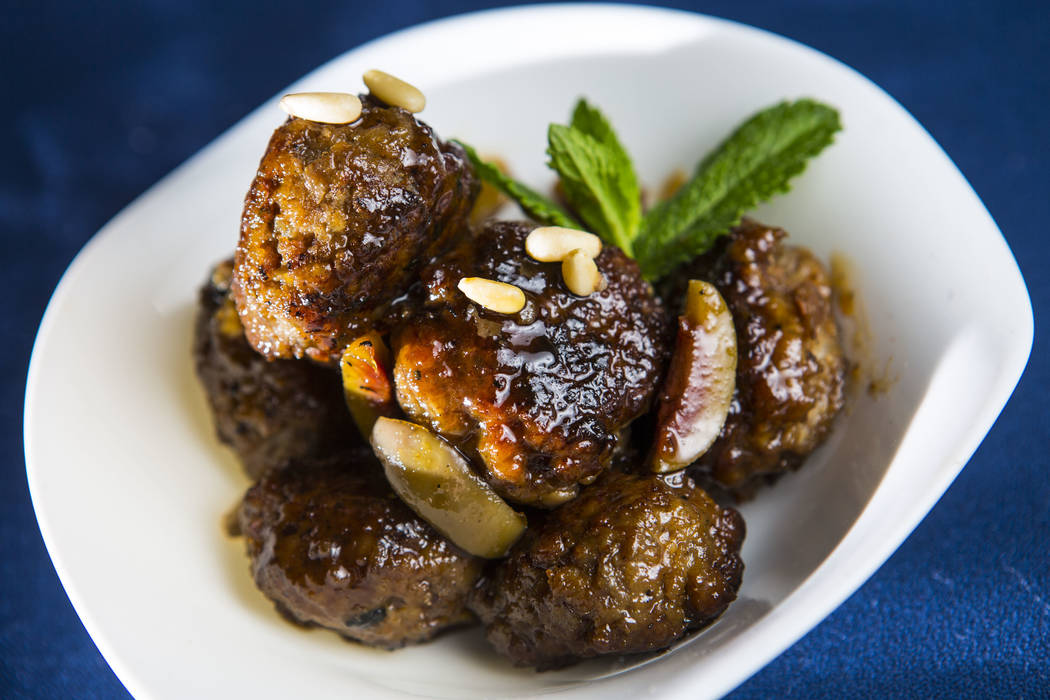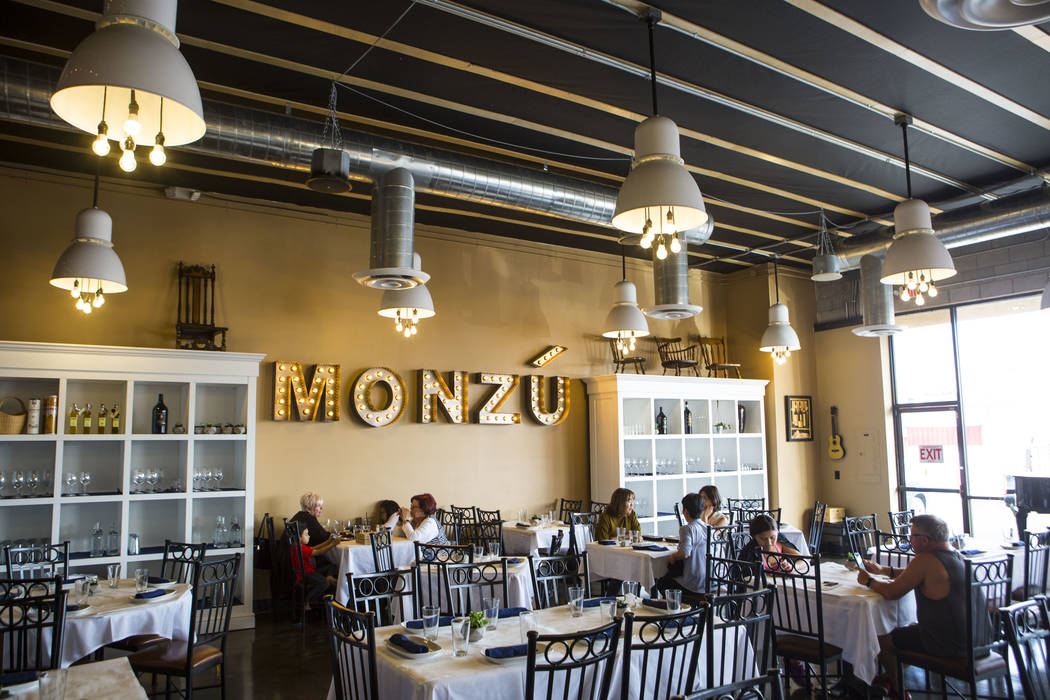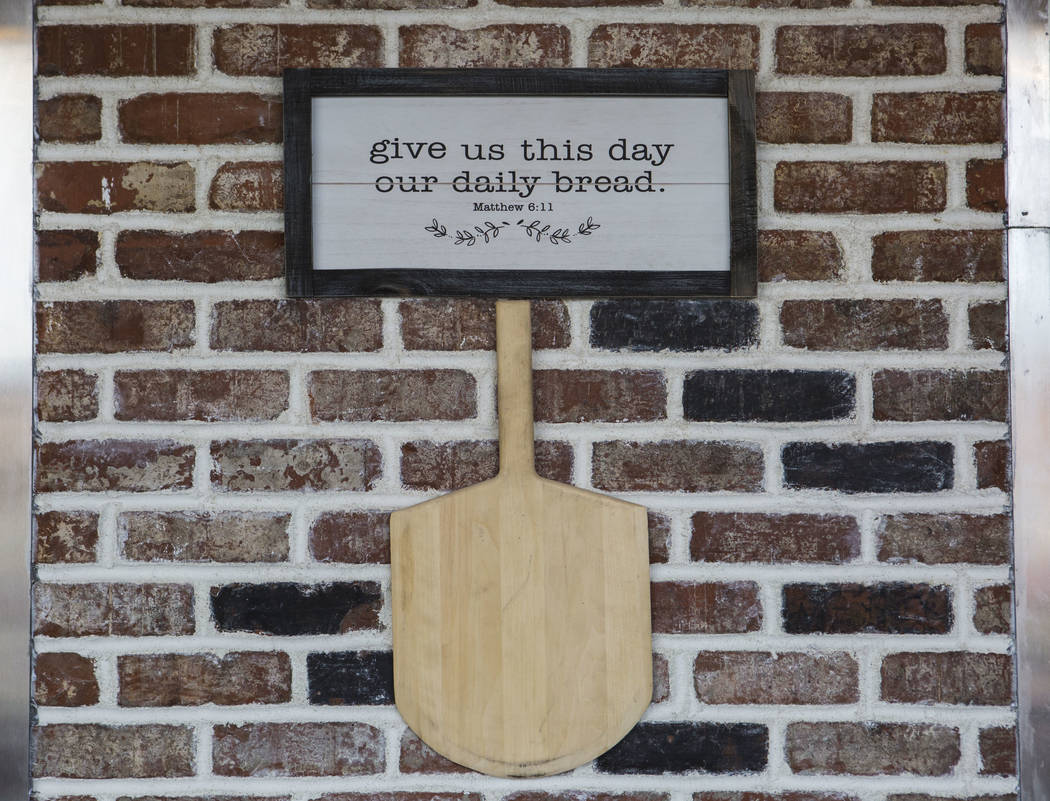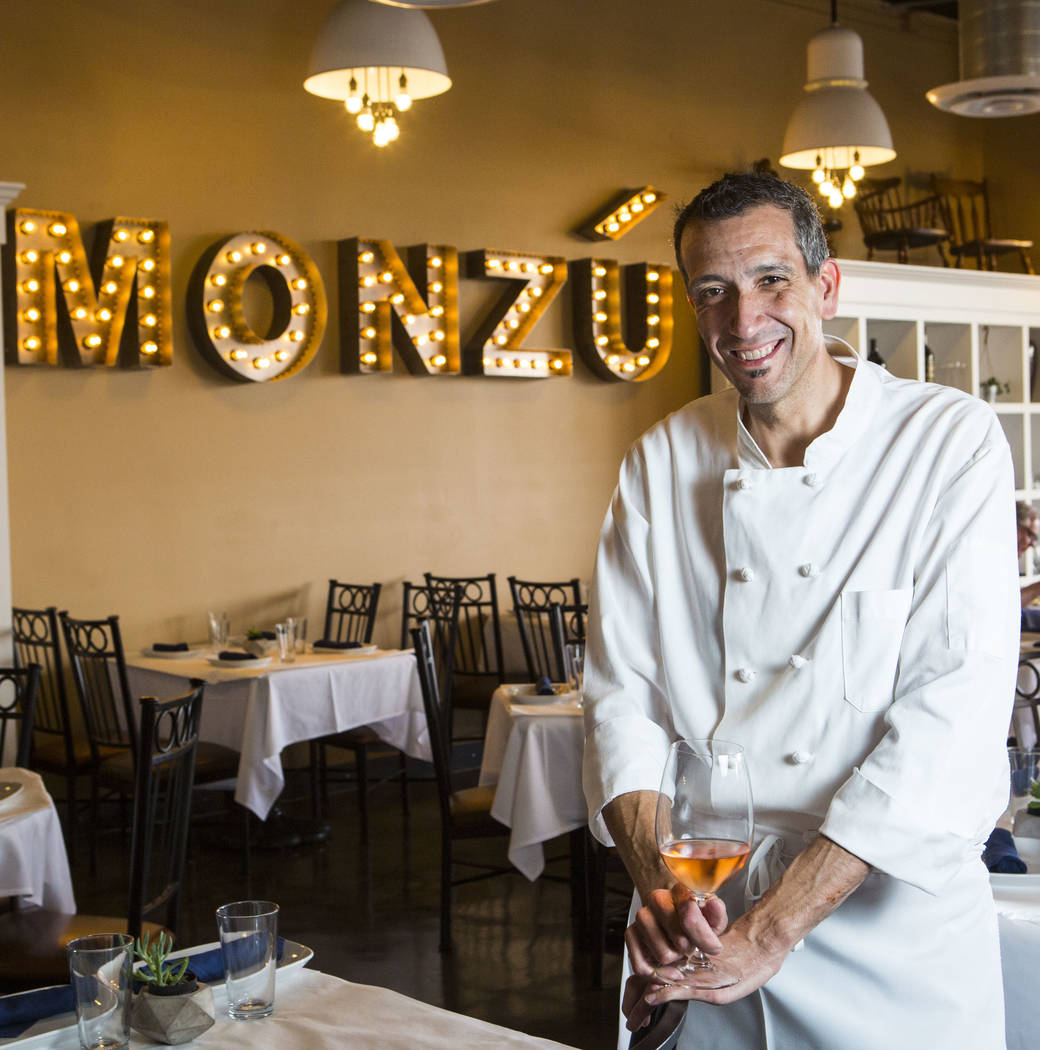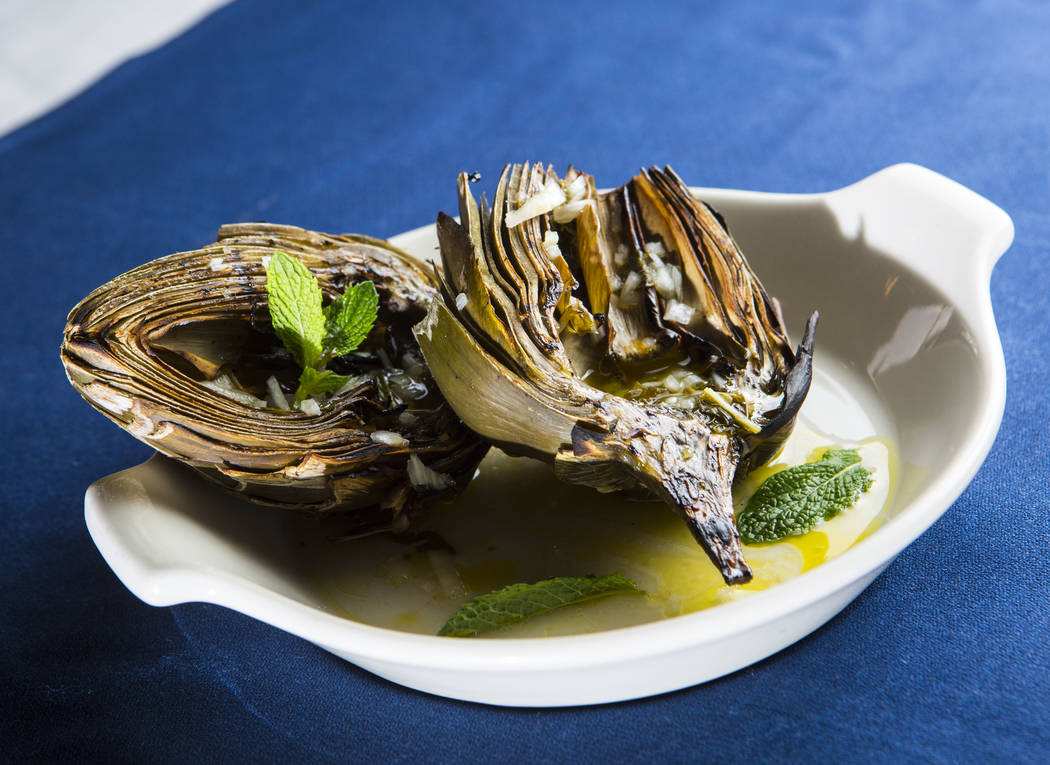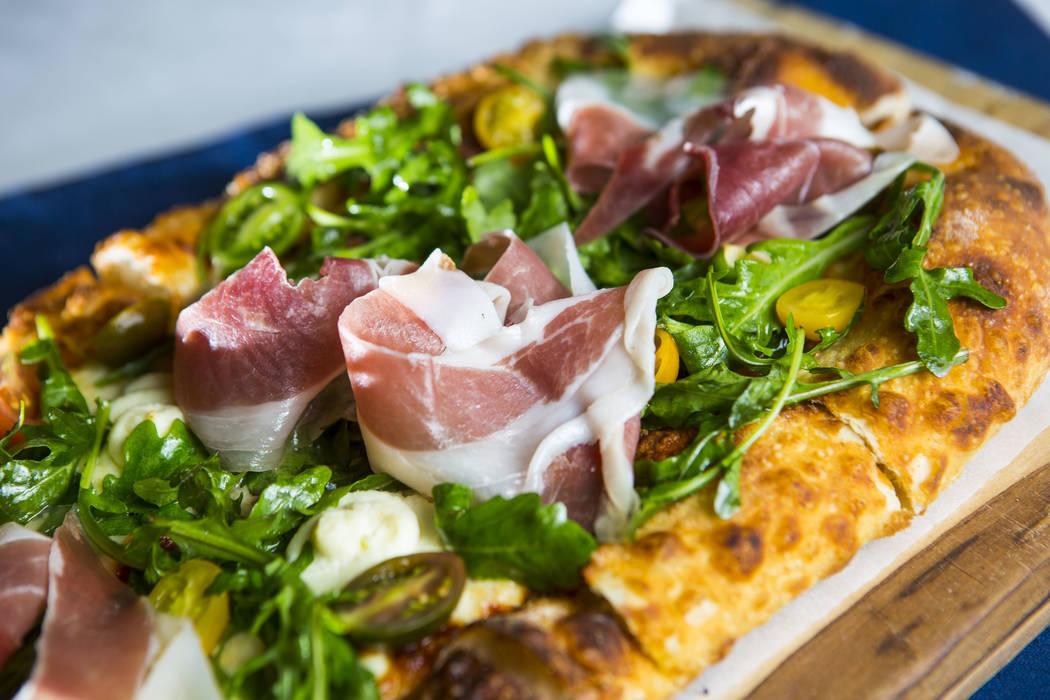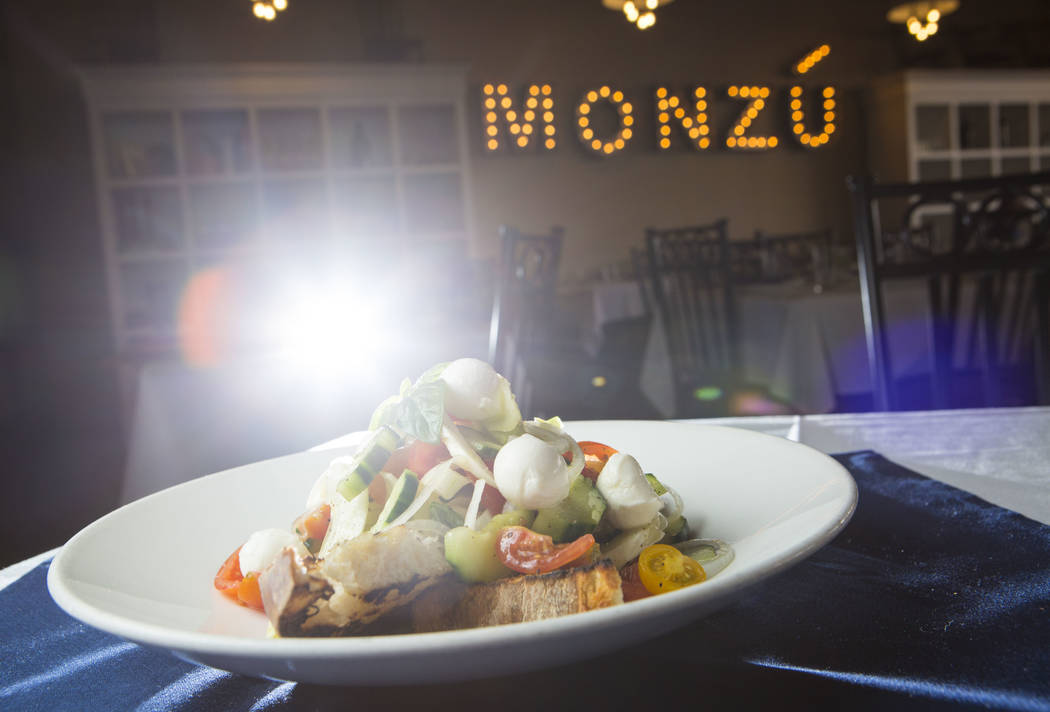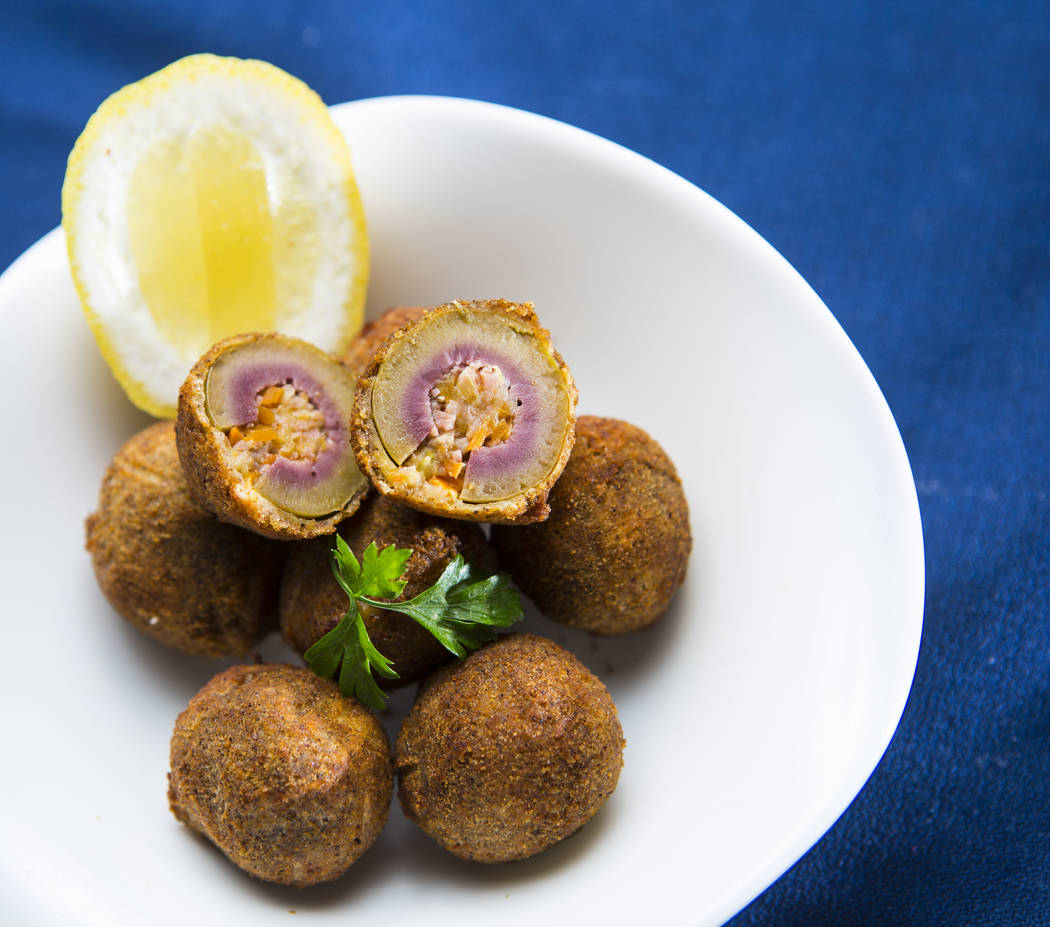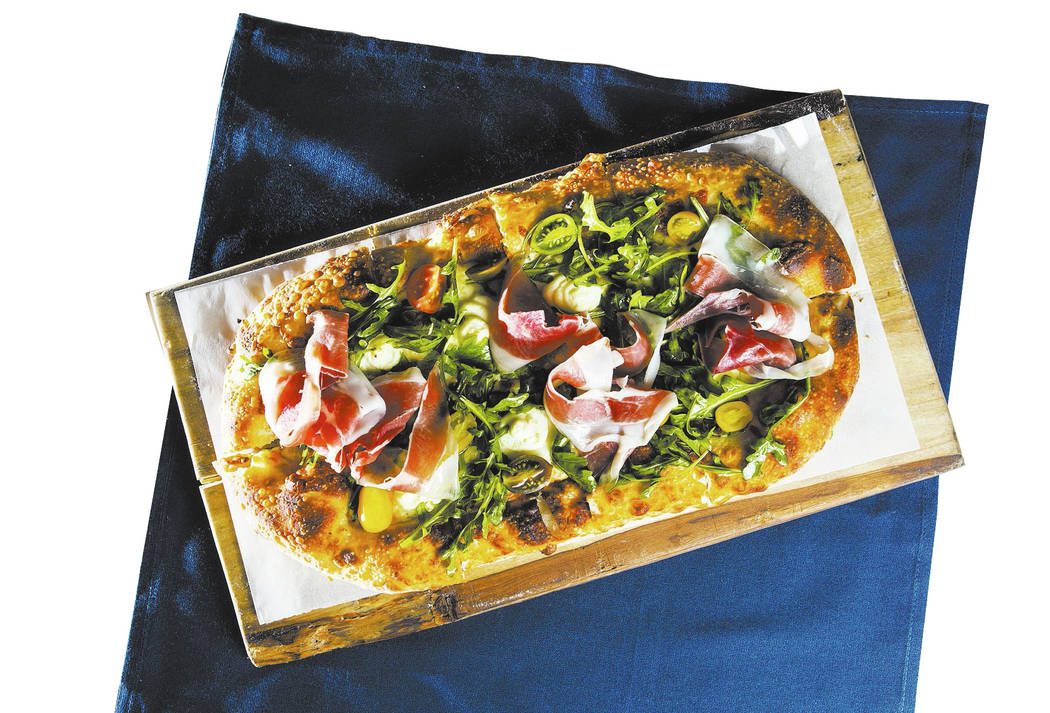 With Pizzeria Monzú, Giovanni Mauro is returning to his roots — and at the same time bringing Las Vegas a less-familiar aspect of Italian culinary tradition.
Mauro is one of three sons of the family that operated Nora's Italian Cuisine at 6025 W. Flamingo Road for nearly 30 years. He operated Nora's Winebar and Osteria in Rampart Commons a few years ago and still has Old School Pizzeria at 2040 E. Craig Road in North Las Vegas.
Nora's moved to a gorgeous new building 900 feet away, at 5780 W. Flamingo Road, in fall 2016. The old place was a little dated, and parking always was a problem, but Giovanni Mauro felt a connection to it.
"It still feels like the place I grew up in," he said last spring. "I feel like I've inherited my parents' old home."
At the time, he said he hoped the new spot would open fairly soon. But an anticipated three-month renovation turned into 14 months; Pizzeria Monzú (named for an old Sicilian term for "chef") opened in early March.
"Construction always takes long," Mauro said. "Then we got in there and started looking at some design things, and decided to revamp the whole thing. It looks nothing like the original Nora's except the outer walls."
This is Mauro's return to a full-service restaurant, but he's most excited about the pizza. As Nora's and others of its era popularized New York-style pizza in Las Vegas and Settebello shone the spotlight on Neapolitan-style, Pizzeria Monzú specializes in Pizza in Pala, also known as Pizza alla Pala. Popularized in Rome, the pizza fits in with Mauro's fascination with yeasts and fermentation; it's made without commercial yeast, but a starter that's derived from one strain Mauro developed in 2001 from apricots from a local farm, one that dates back centuries to an Italian island.
"It's all about the dough, and I'm very passionate about that," he said. "It's a great style because it is long-fermented dough, so it's much healthier. It's easy to digest — goes along with my healthy-dough philosophy. It has a buttery, nutty flavor that has to do with our fermentation process, because it takes a long time to develop those flavors.
"It's actually less heavy, because it's full of bubbles and air. You have a nice crunch on the outside, with a nice, soft type of melt-in-your-mouth texture on the actual crumb of the pizza. It gives you a lot of textures. It's by far my favorite style."
The hydration level of the dough means it takes longer to cook because there's more water to evaporate. That level of moisture also makes it more fragile.
"You don't toss it, because the pizza will just tear," Mauro said, so it's cooked in rectangular pans. "That's the way it's done in Italy."
But for customers, he said, it can take a little getting used to.
"There's always pushback because it's not round," he said. "You wouldn't believe how many people talk about the fact that it's not round."
Pizza isn't the only thing on the menu at Pizzeria Monzú. Mauro also is offering "tapas-style" antipasti, such as breaded sausage-stuffed green olives; squash blossoms stuffed with ricotta, mint and Parmigiano; lemon leaves stuffed with ground beef, pork, garlic, mint and Pecorino; salumi and cheeses; bruschette; and salads. There also are some seasonal dishes and, at dinner, entrees of Crespelle al Forno (or "crepe lasagna") and a giant meatball with tomato sauce and roasted potatoes.
The menu is likely to expand.
"You go to Italy, there's 20 regions and every region has a different style of pizza, and within those regions, there are different styles," Mauro said.
He's currently working with a concept in Dallas called Pie Tap, but says Pizzeria Monzú is his main focus.
"The pizzeria in North Las Vegas is just a little gem, and it's doing wonderfully," Mauro said. "I wanted to get back to the full-service thing because that's where my heart is — creating memories."
Contact Heidi Knapp Rinella at Hrinella@reviewjournal.com or 702-383-0474. Follow @HKRinella on Twitter.