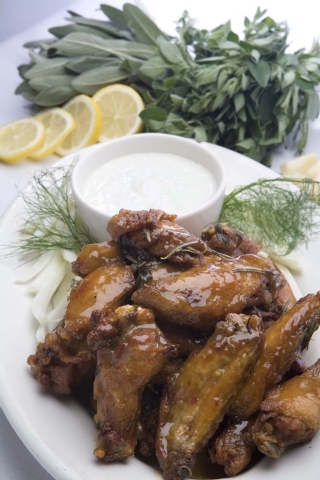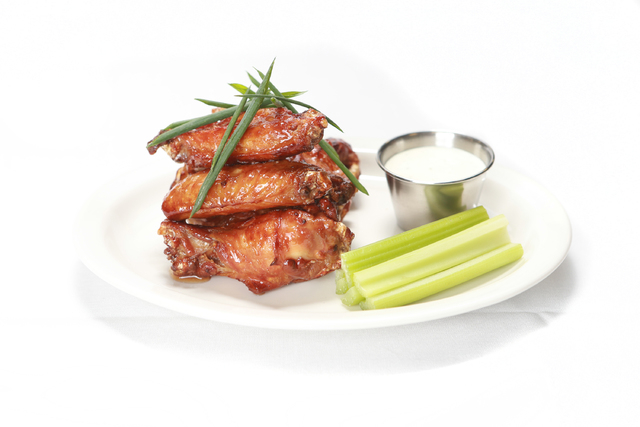 Habanero Hot Wings
Tacos &Tequila, Luxor
These spicy-spicy-spicy-hot wings are on the happy hour menu, available from 2 to 6 p.m. weekdays, $5, and by request at other times.
Spicy Scarpariello Wings
Carmine's, the Forum Shops at Caesars
Marinated in garlic, rosemary and oregano and topped with a sweet and spicy glaze, they're served with Gorgonzola dipping sauce, $28.95 (serves 4 to 6).
Smoked chicken wings
Double Barrel Roadhouse, Monte Carlo
The signature smoked wings are served with a choice of DB Honey Hot, Frank's Classic Buffalo or habanero-bourbon barbecue sauce, $15.
Butcher Style Chicken Wings
Made L.V., Tivoli Village
They're hot-smoked, flash-fried and served salt-and-vinegar, Sriracha, Buffalo or barbecue-style, $9.50.
Chicken wings
J.C. Wooloughan's Irish Pub, JW Marriott
The appetizer portion of crispy-skinned wings is served with a choice of Buffalo or barbecue sauce, $9.
Send information to Heidi Knapp Rinella, P.O. Box 70, Las Vegas, NV 89125. You also can send faxes to 702-383-4676 or email her at Hrinella@reviewjournal.com. Follow @HKRinella on Twitter.