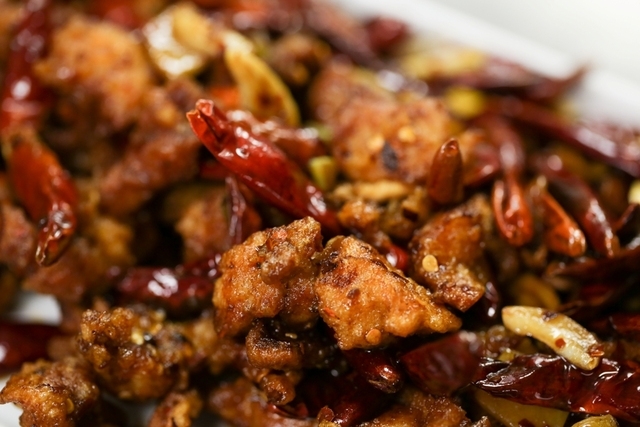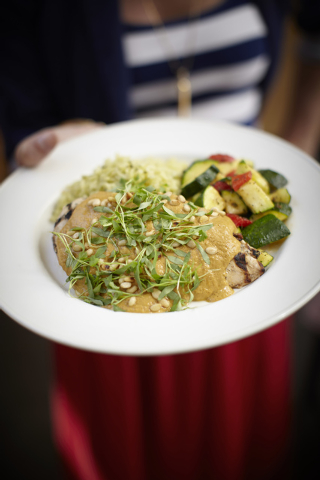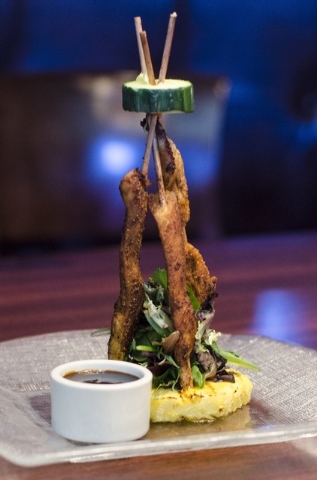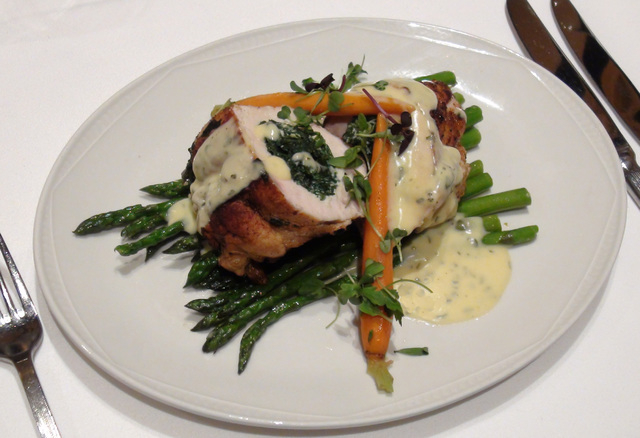 Tony's Three Chili Chicken
Lao Sze Chuan, Palms
Chicken is lightly battered, flash-fried and seasoned with ginger, garlic, dry chili, black pepper and fresh chili for a crisp, spicy and sweet result, $13.95.
Poulet Roti
Bouchon, The Venetian
Chef Thomas Keller's signature roast chicken is served with Brussels sprouts, fall squash, lardons and chicken jus, $29.75.
Pollo Mango Mole
Cantina Laredo, Tivoli Village
Grilled chicken is served with mango mole sauce and topped with toasted pine nuts, $14.49.
Blackened chicken skewers
Panevino
In this new bar item, the skewers are served atop a round of grilled pineapple with a side of pineapple soy sauce, $14, or $9 during happy hour from 4 to 7 p.m. weekdays.
Stuffed chicken breast
Phil's Italian Steak House, Treasure Island
A free-range chicken breast is stuffed with spinach and ricotta and served with asparagus and tarragon sauce, $29.
Send information to Heidi Knapp Rinella, P.O. Box 70, Las Vegas, NV 89125. You also can send faxes to 702-383-4676 or email her at Hrinella@reviewjournal.com. Follow @HKRinella on Twitter.