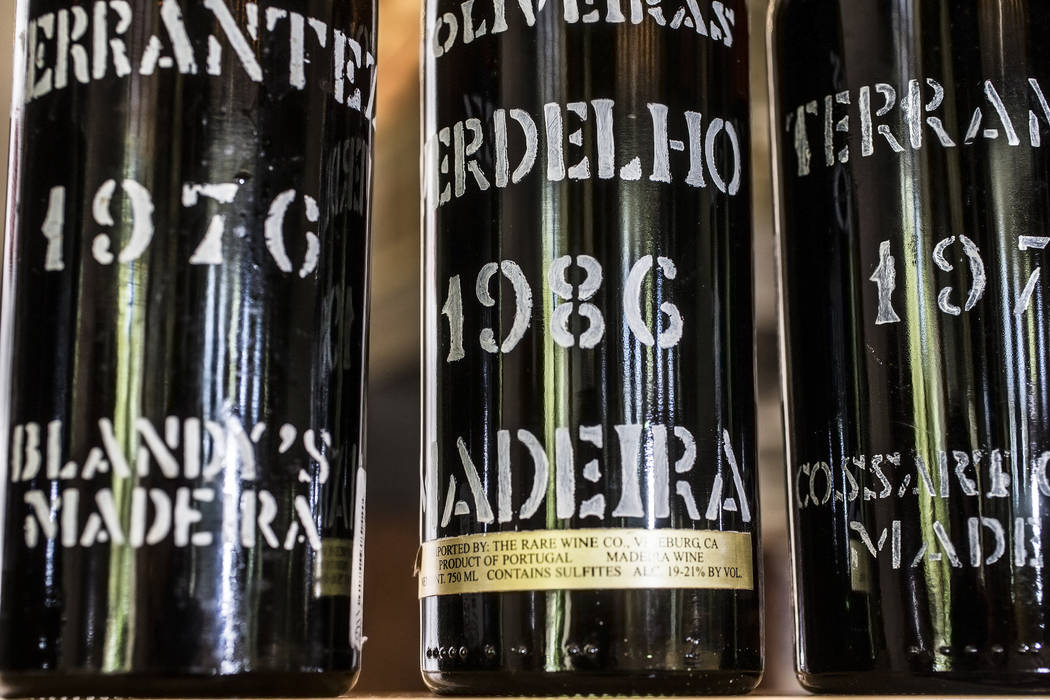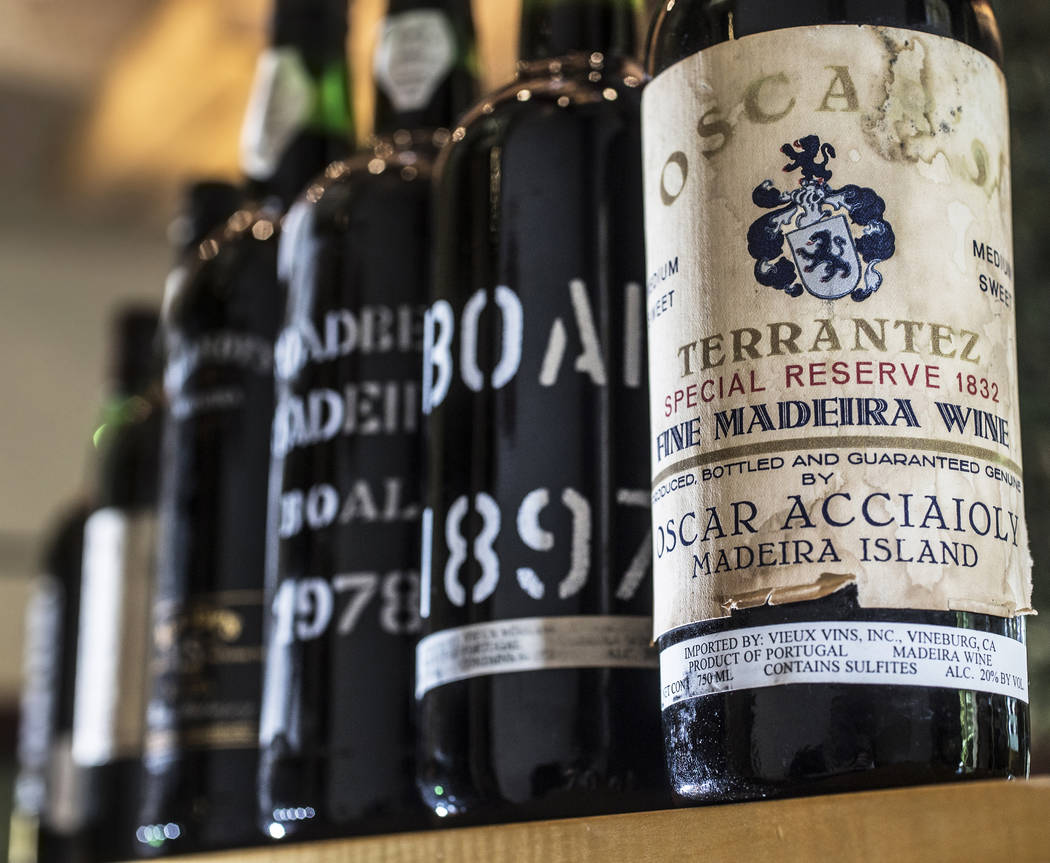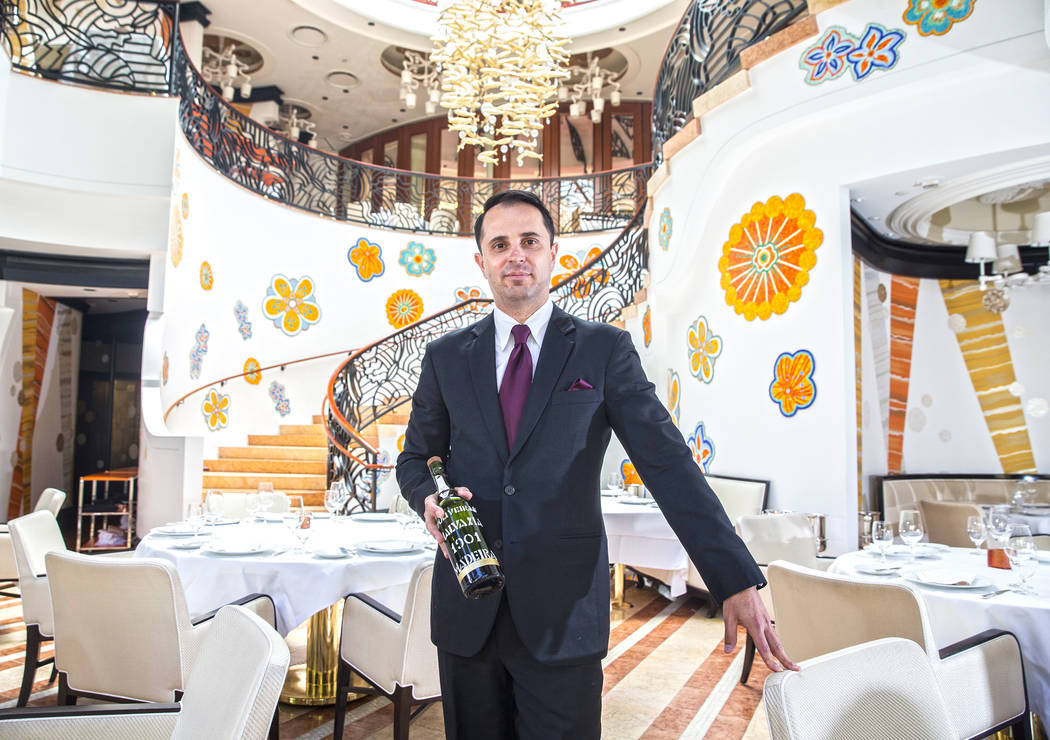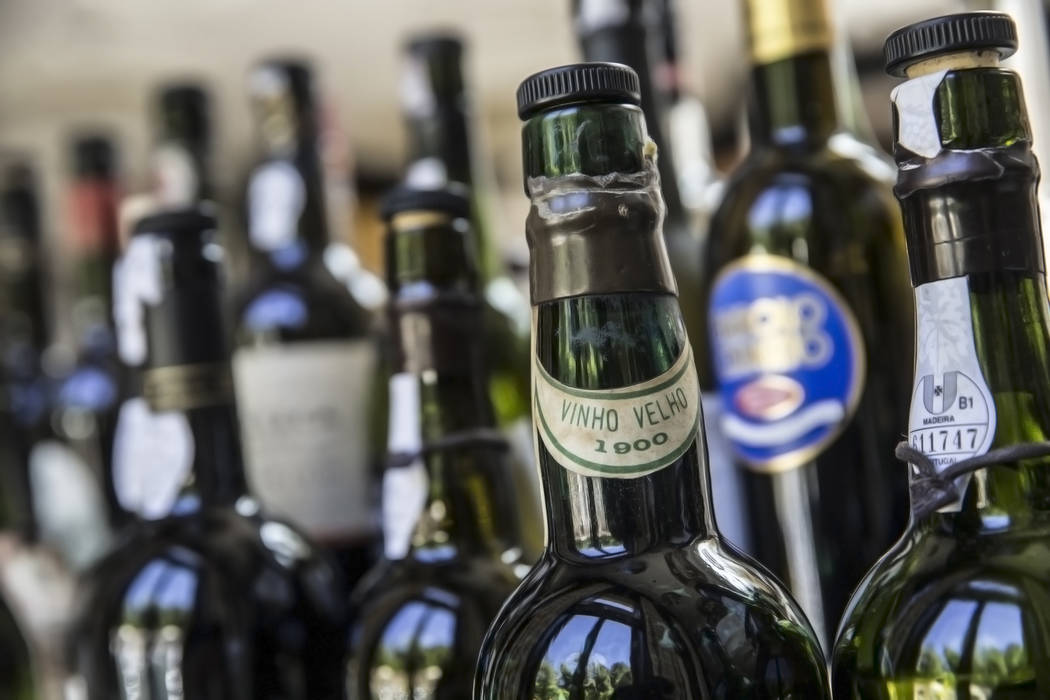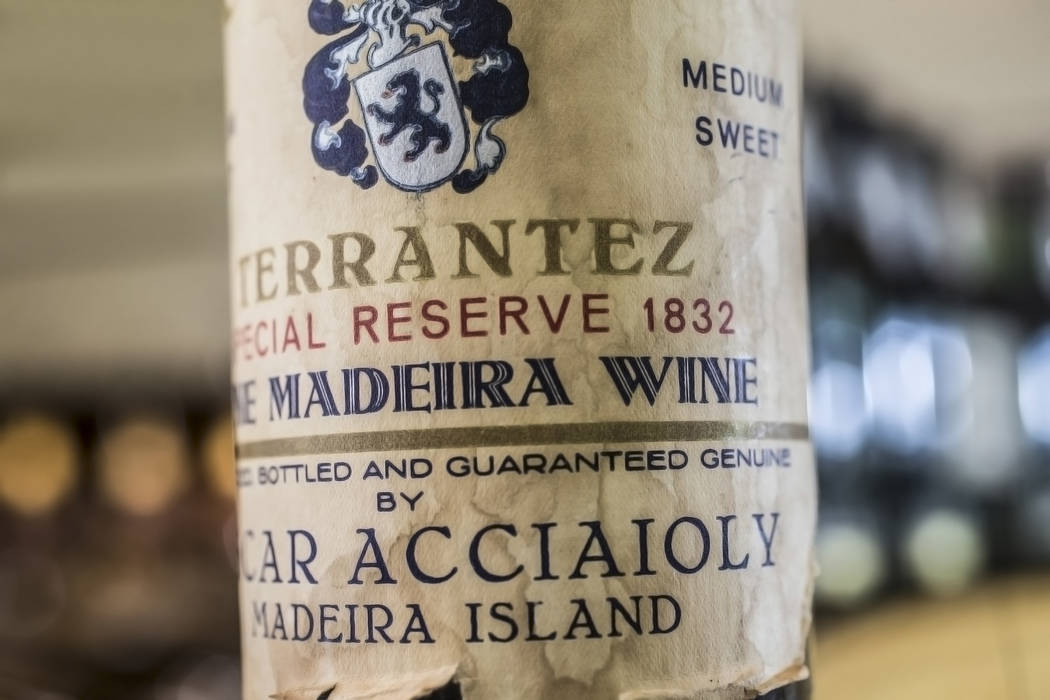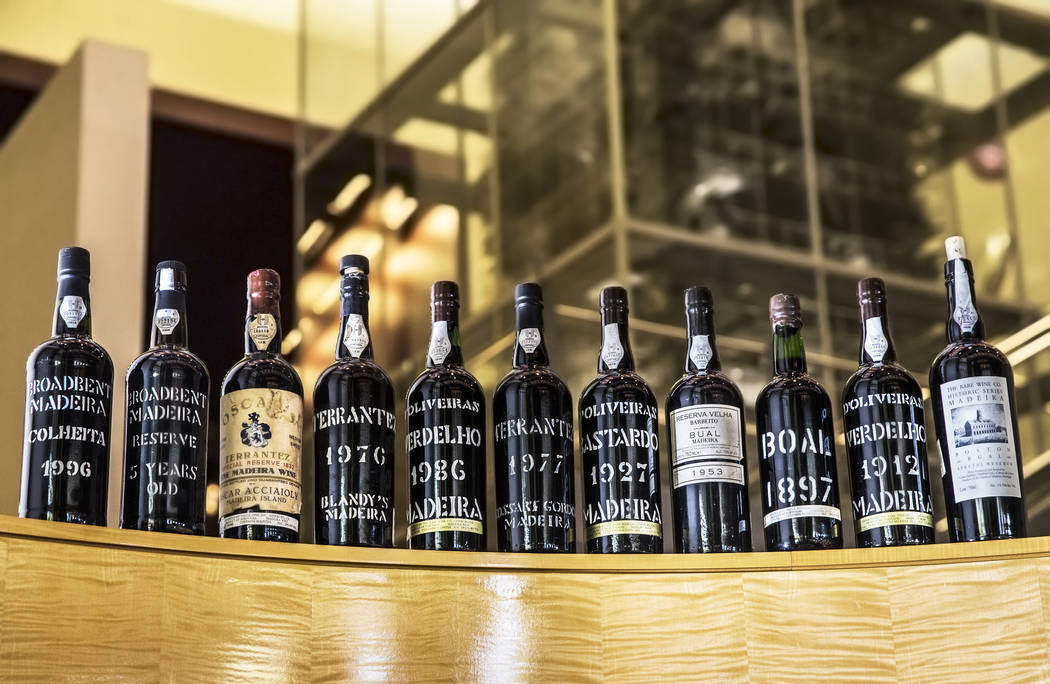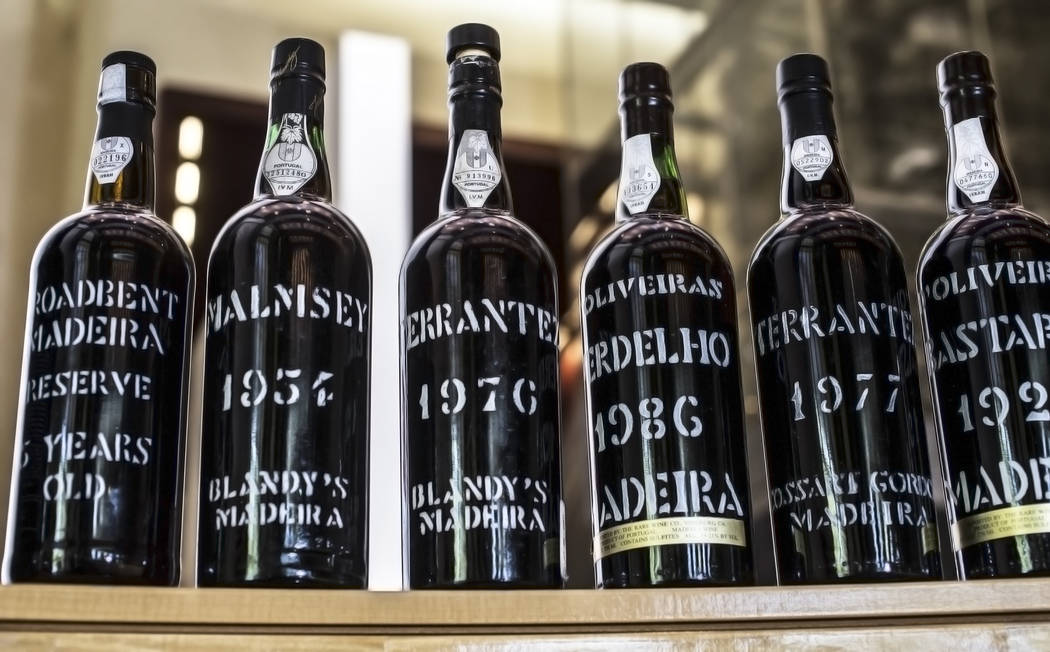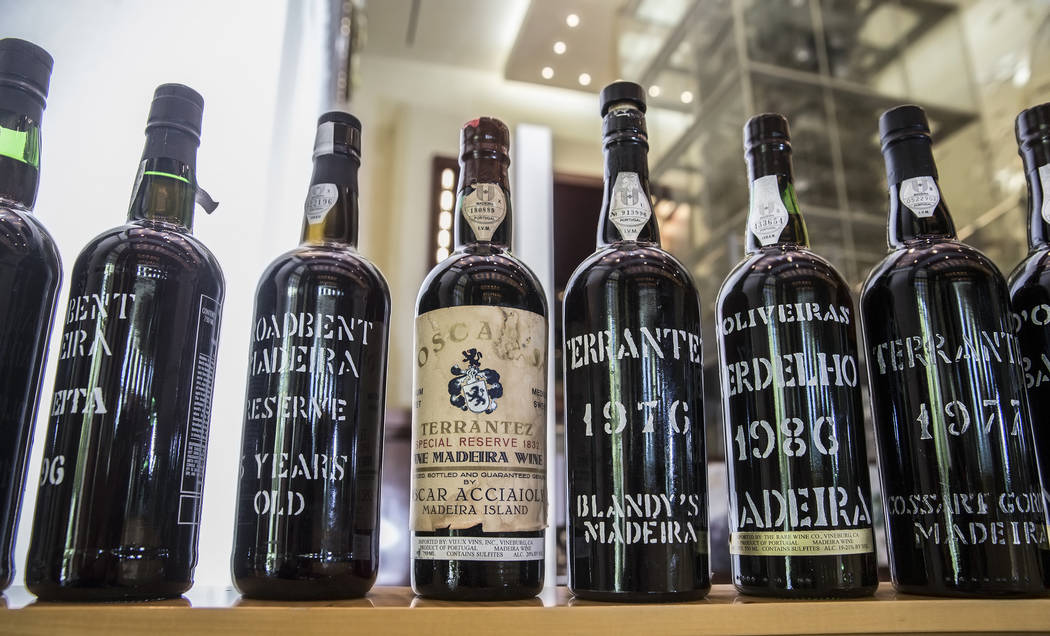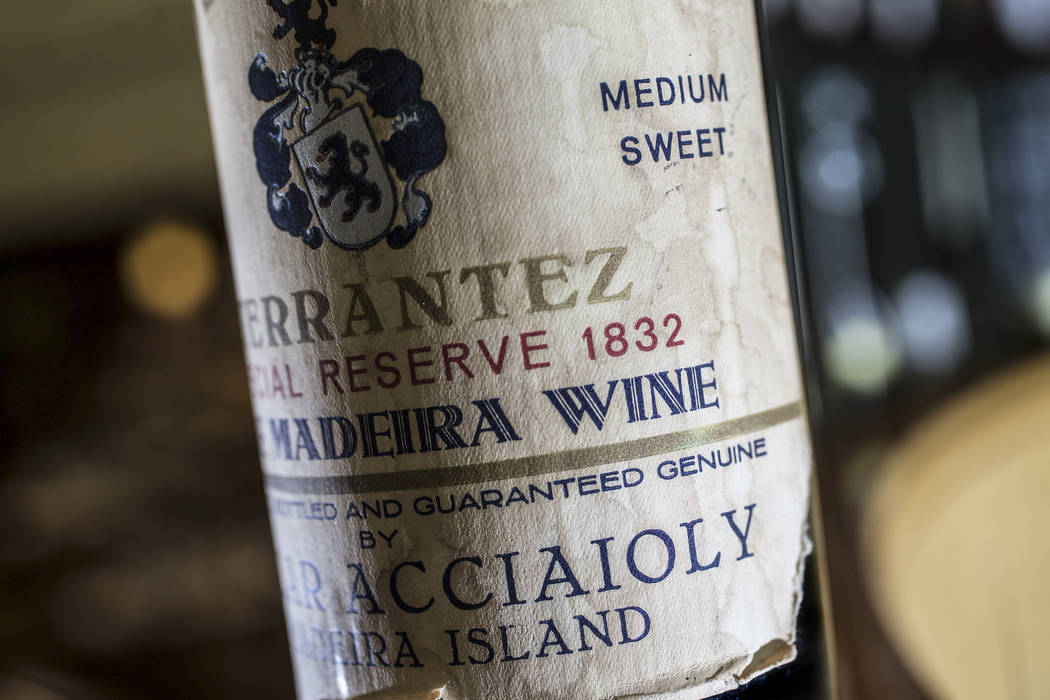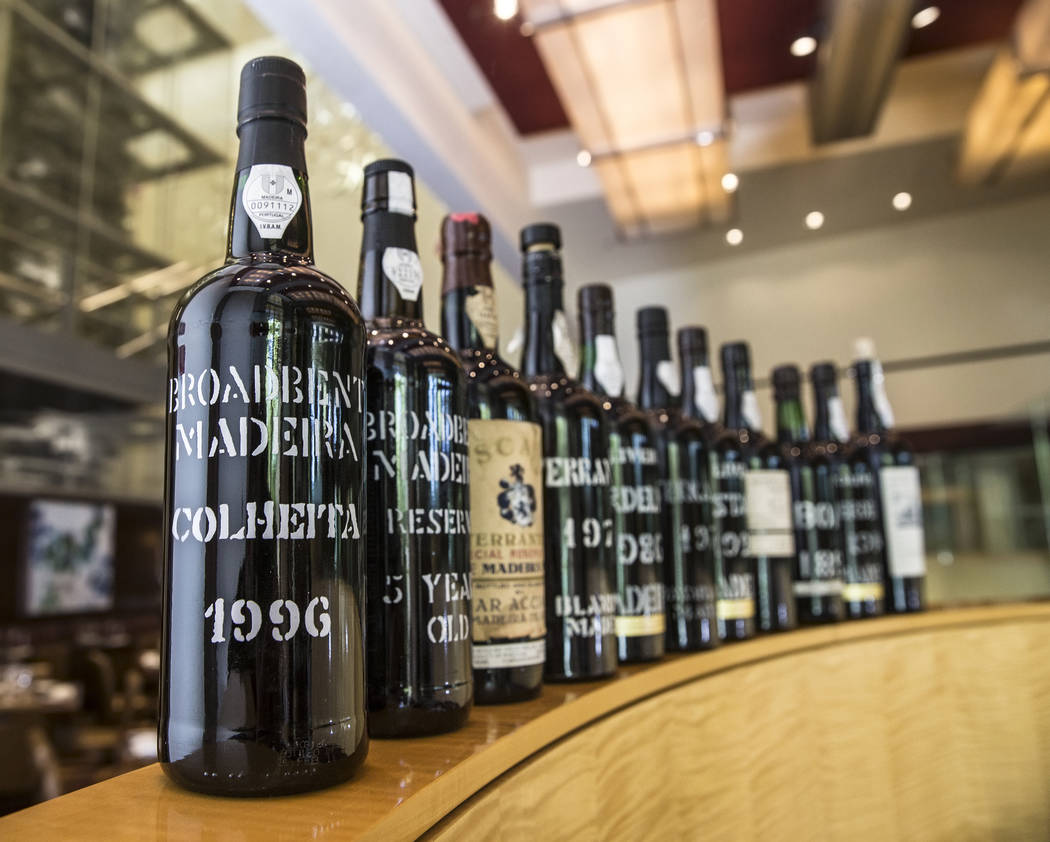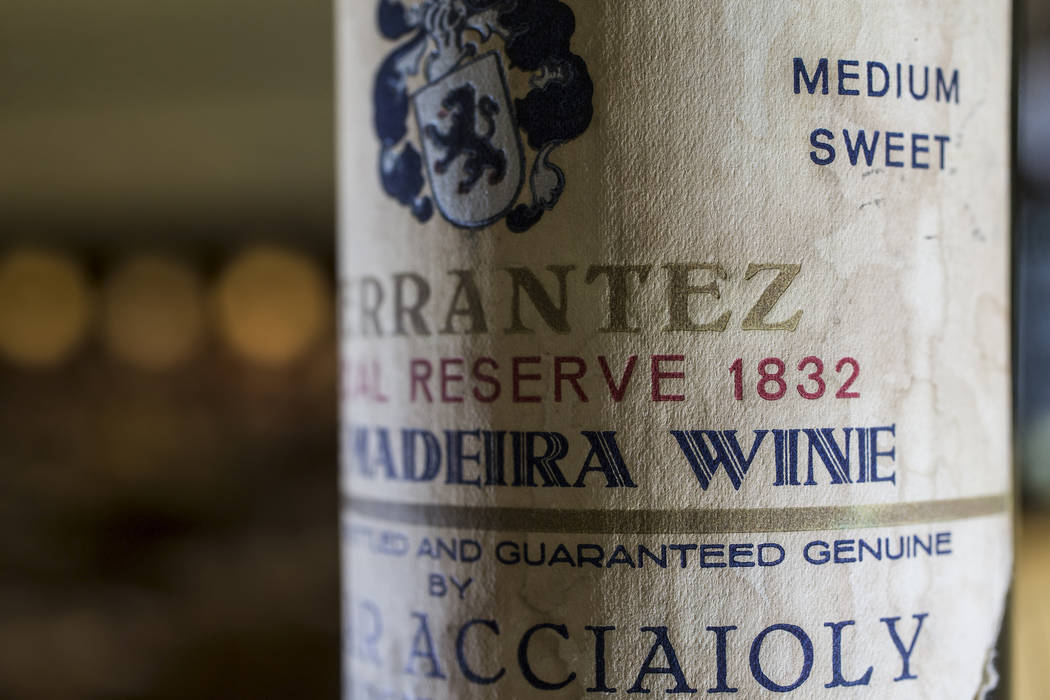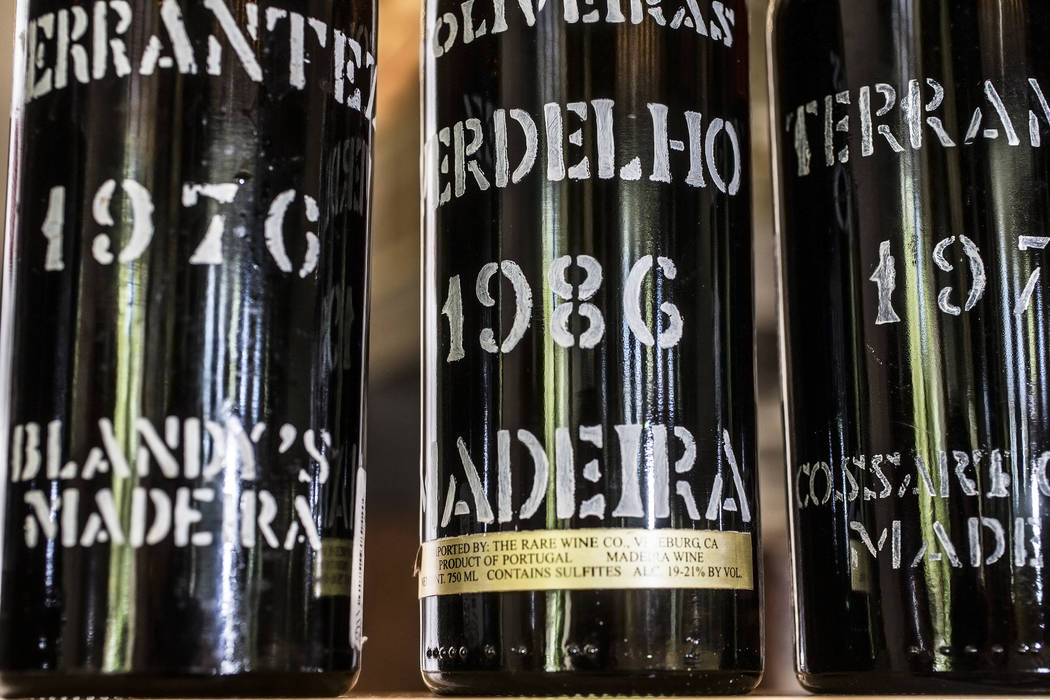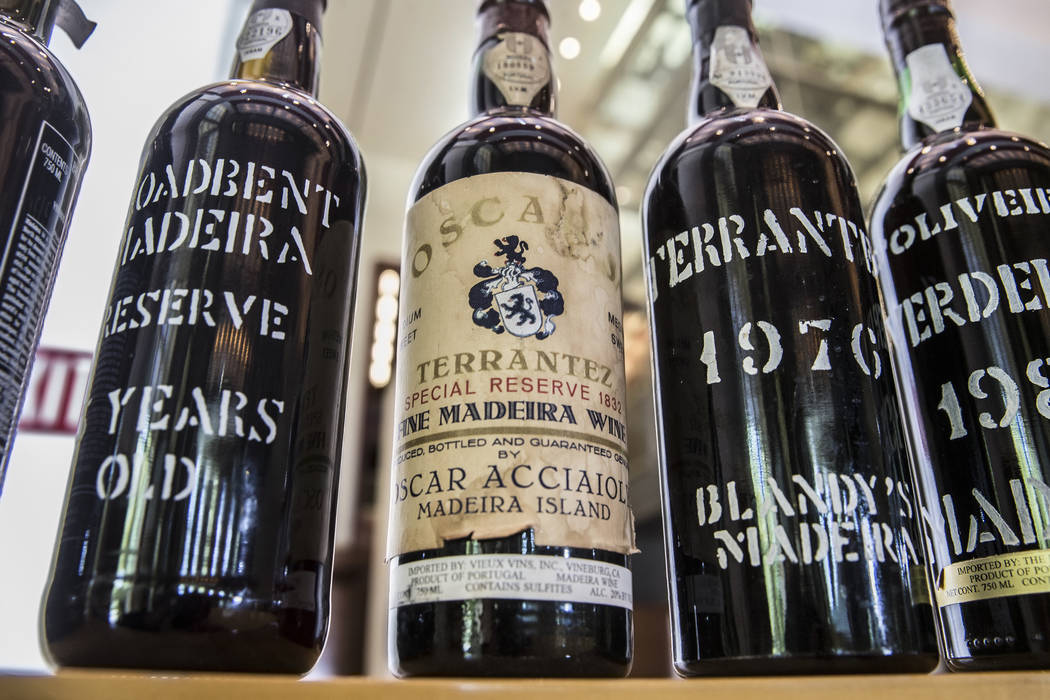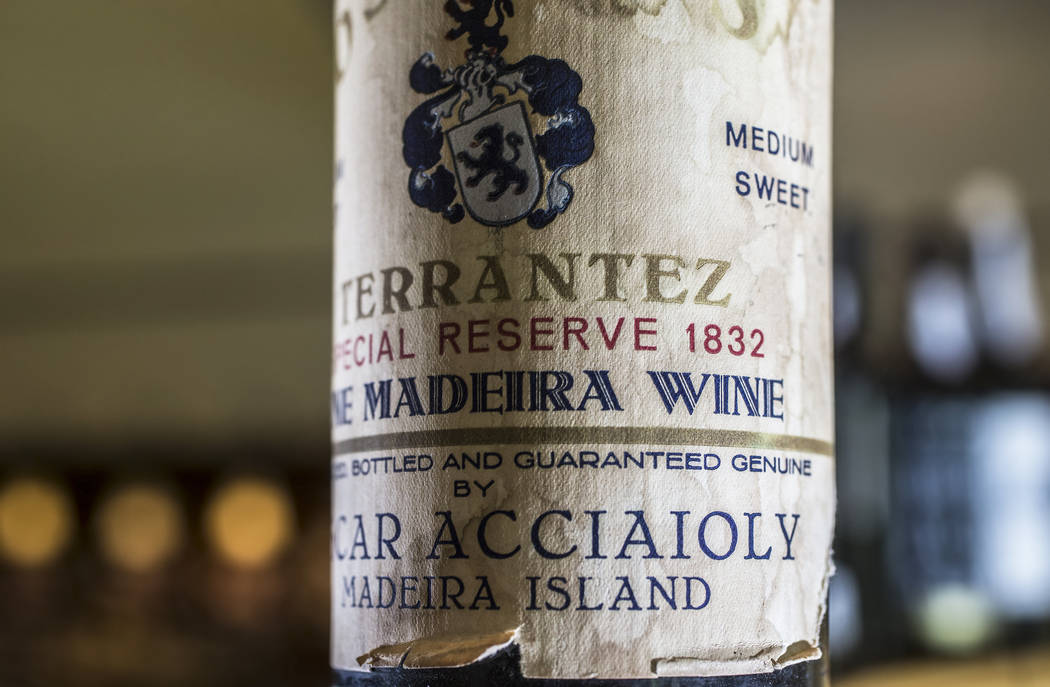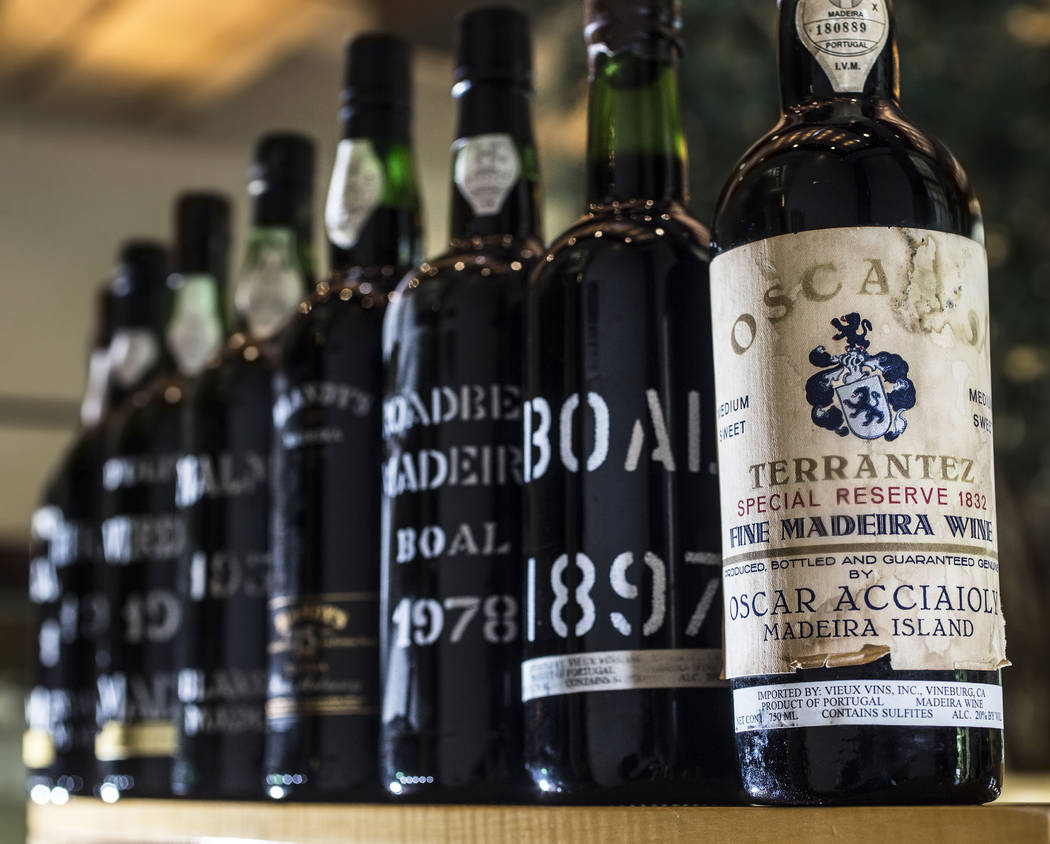 There's just something about these bottles.
In Las Vegas, it's not hard to find an extremely rare and expensive after-dinner wine or spirit. Many come in ornate crystal decanters or bottles that have been encrusted with jewels or decorated by world-renowned artists.
But when the sommelier at Wynn Las Vegas' Costa di Mare turns the tableside cordial cart to reveal a dozen or more vintage Madeiras, or one of Aureole's wine "angels" descends from the restaurant's four-story wine tower with a bottle destined for your table, these bottles turn heads for the exact opposite reason.
They are, for the most part, quite humble. Yet the dark green glass and simple white label stenciled in paint that so many bear give even recent vintages an air of antiquity, like something recovered from a long-forgotten pirate's recently unearthed treasure trove.
Born at sea
It's easy to feel like a swashbuckler with a bottle of Madeira in your hand. And rightfully so. It's a drink born on the high seas, when sailors would load up on supplies on the Portugese Islands of Madeira, off the coast of Morocco. To prevent their wine from spoiling on a long journey, they would fortify it with distilled spirits like brandy, which stopped fermentation while there was still a large quantity of sugar. But it was the journey ahead that would give the product its character.
"They were just sort of mapping the world," Aureole's director of wine Harley Carbery says of those early seafarers. "And when they came back, they had barrels left on the boat. But they were on the boats for months. And when you're out in the Atlantic, especially that part of the Atlantic, it's pretty hot. And inevitably the wine just cooked. (That's) something that you never want to do to wine, in general, is cook it. But with Madeira, it just works."
The results
Poured into a glass, Madeira has a light amber color that seems to reflect gold and other metallic hues in the sunlight. It's fruity and slightly sweet, but not as laden with sugar as most dessert wines. And while it warms you inside, it's a subdued heat, thanks to an alcohol content about half that of a whiskey, and less than twice that of a dry wine.
It's excellent for sipping at room temperature, but it's easy to understand why some prefer it chilled, or served with an ice cube, during summer months.
"It has a lot of raisin notes to it," Carbery offers. But, he insists, the wines have far more to offer: "A lot of spice, a lot of deep flavors."
"It definitely has an almond, nutty character," says Miklos Katona, wine manager at Costa di Mare. "(But) there are different styles, different grapes they use. So that really affects the style and the sweetness level of Madeira as well."
Those are just a few of the factors that add variety to such a select style of wine. True Madeiras — from the Portugese Islands — come from just seven varieties of grapes, with varying levels of sweetness.
They're fermented, fortified, "cooked," aged and sometimes blended before bottling. And the manner of each step affects the taste — with more arduous methods unearthing more subtle and complex flavors. The most expensive come from a single grape and a single vintage, and are aged for several decades or more.
"Some of those older vintages have actually been matured in oak over 100 years," Katona says. "That's something very unique, and one of the reasons I have so much respect and love for Madeira. Because if you're a young wine maker, let's say you are 22, and you do the heating, the aging and the fortification — after you lay it down in the cask to age it for 100 years, you're never, ever going to see or enjoy the final product. So their approach, basically, is that they make the wine for the next generation, and they enjoy their grandparents' wine. So it's just kind of paying it forward."
Trying a glass, or a bottle
For those who want to try Madeira locally, Aureole and Costa di Mare have two of the more impressive collections. At the former, you'll find 15 varieties. Most are available only by the bottle, and priced between $60 for a five-year blend and $1,665 for a 1927 vintage made with the rare terrantez grape. Older vintages in their collection include 1897 and 1832.
At Costa di Mare, the revolving selection will have a dozen to 20 on any given night, and all are available by the glass. A three-ounce pour runs from $19 for an entry-level experience to $621 for a turn-of-the-century vintage. Katona and his team also offer tastings of three varietals to give newcomers a way to compare flavors.
Because of their sugar, Madeiras are traditionally served with, or in lieu of, dessert. But Katona says more acidic grapes, like sercial, go great with soups and other early courses. And, he's quick to add, there's nothing wrong with enjoying a glass of Madeira on its own, or with a good cigar.
"They call it the wine of meditation," he notes. "So if you're just sitting on your patio, and you're done with a nice dinner and have a glass of Madeira as you have very deep thoughts, it helps you get connected with the stars."
Contact Al Mancini at AMancini@reviewjournal.com or 702-387-5250. Follow @AlManciniVegas on Twitter.