Randy's Donuts' shop in Summerlin set to debut
Updated February 3, 2023 - 10:06 am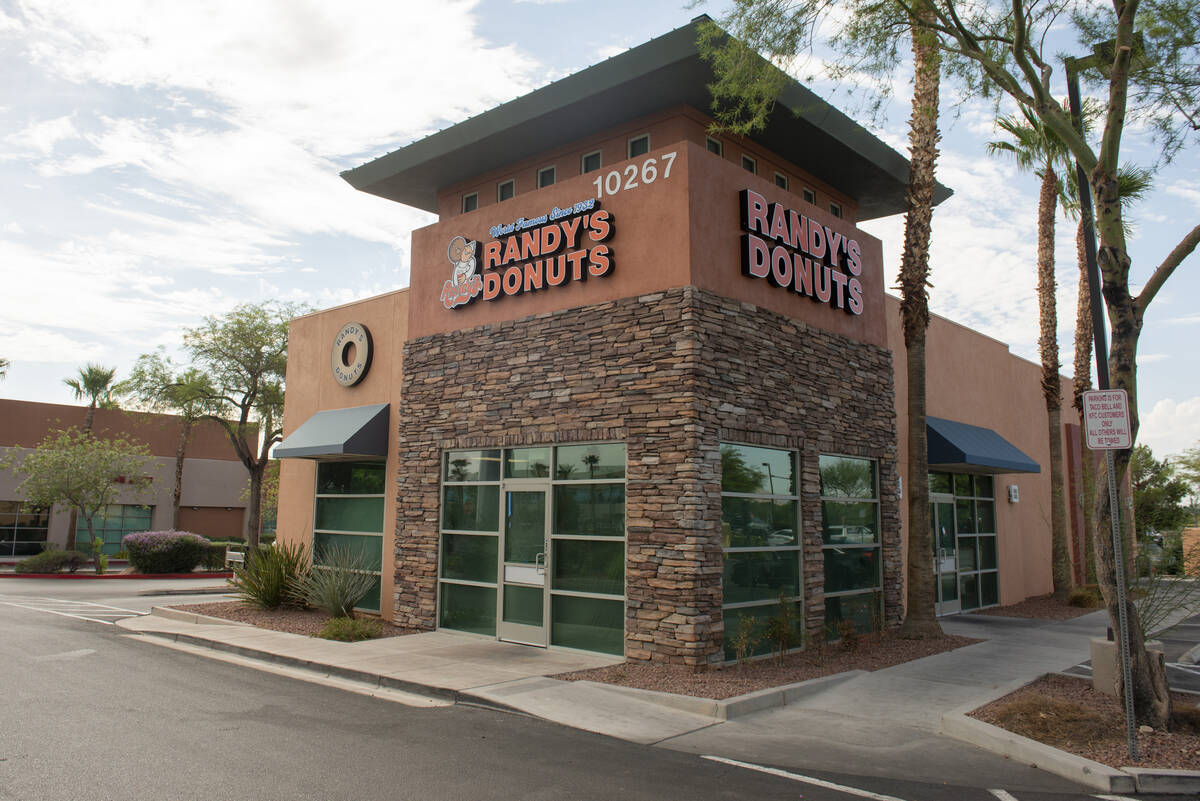 And Summerlin makes three.
Randy's Donuts, the bakery famed for the giant doughnut on the roof of its original Los Angeles store, is debuting its Summerlin shop at 6 a.m. on Feb. 16, not a day earlier, as erroneously reported by at least one local media outlet. Randy's owner Mark Kelegian confirmed the time and date.
The launch of the Summerlin bakery, at 10267 W. Charleston Blvd., between Hualapai Way and Town Center Drive, follows the opening of Randy's first Las Vegas location, on South Rainbow Boulevard in August, and a second shop in Resorts World in December.
The Review-Journal first reported on the expansion to the Strip, to Summerlin, and to Randy's locations still taking shape at Cameron Street and Blue Diamond Road, and at Hacienda Avenue and Fort Apache Road. Kelegian said the latter two shops, being built from the ground up, are still in permitting.
Kelegian also said he's scouting spots on St. Rose Parkway in Henderson for another Randy's.
"We're always looking for great spaces, not just expanding for expansion's sake."
The Summerlin bakery will have a drive-thru and will be open from 6 a.m. to about midnight or 1 a.m., Kelegian said. On opening day, the shop will offer a free raised glazed doughnut to all customers from 6 a.m. to midnight, as well as the opportunity to win giveaway prizes while supplies last.
Contact Johnathan L. Wright at jwright@reviewjournal.com. Follow @ItsJLW on Twitter.