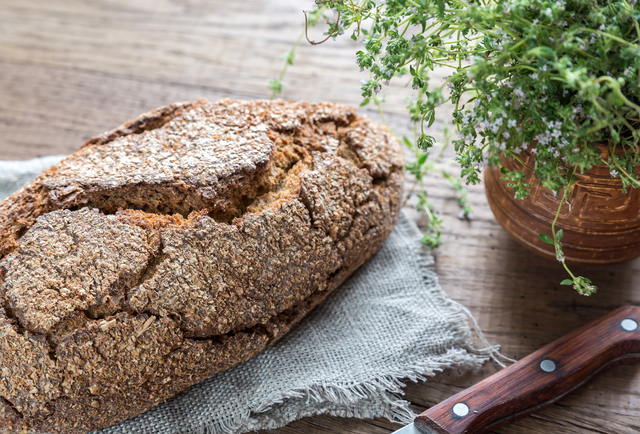 Bread really is the staff of life, and it seems most of us are always looking for the best loaves. In that vein, readers have suggestions for Vicki Desy, who's looking for a bakery, preferably west of the Strip, where she can get pumpernickel or Russian black bread.
For pumpernickel, Claude Black, Phil Mlynek and Blake Myers recommended the German Bread Bakery at 2237 N. Rampart Blvd.; there's another location on the other side of the valley at 9255 S. Eastern Ave. Myers and Valerie Weinberg recommended Great Buns Bakery at 3270 E. Tropicana Ave., with Weinberg adding, "it's not on the west side, but definitely worth going to." Kara Hierro of Glazier's Food Marketplace, 8525 W. Warm Springs Road, emailed that they make it in-house. And Marlene Drozd said she gets dark rye at the Oroweat outlet store at 2548 Wigwam Parkway.
For Roberta Shulman, Maria Lemorte emailed that she has purchased Cerignola red and green olives at Restaurant Depot at 1477 E. Helm Ave. And Shulman's query prompted an email from Weinberg recommending Castelvetrano olives, which she has found on the olive bar at Smith's and in jars at Costco.
For Colette Babin, who's looking for Knorr Homestyle Stock, JaieLyn McCoy said she gets it at the commissary at Nellis Air Force Base (for those who have commissary privileges).
Openings and closings
Cathy Bourne recommended the "ono" Hawaiian food at the new Makai Pacific Grill at 5165 S. Fort Apache Road.
Andrea Drasner recommended the new Marc's Trattoria at 8615 W. Sahara Ave., from the chef/owner of the former Parma and a few other local restaurants, which she said has "excellent Italian food," including breads made in-house.
And Shonie Marxen recommended the new Pasta Idea at 7668 W. Lake Mead Blvd.
More reader requests
Doreen Blevens is looking for Hidden Valley Ranch Roasted Garlic Parmesan Spread, which she used to get at Wal-Mart.
Leslie Handzel is looking for "a good fish fry, similar to those common in Buffalo, N.Y."
Vic Plavner is looking for Primo Taglio pizza dough, which he used to get at Albertsons.
Wade Bratton is looking for cream of onion soup — Campbell's or another brand.
And Fred Dungan is looking for reader suggestions for the best local cheese stores, possibly with a cheesemonger.
Readers?
Submit information to Heidi Knapp Rinella, P.O. Box 70, Las Vegas, NV 89125-0070. You also can send faxes to 702-383-4676 or email her at Hrinella@reviewjournal.com. If emailing, please put "Taste of the Town" in the subject line. Find more of her stories at www.reviewjournal.com, and follow @HKRinella on Twitter.