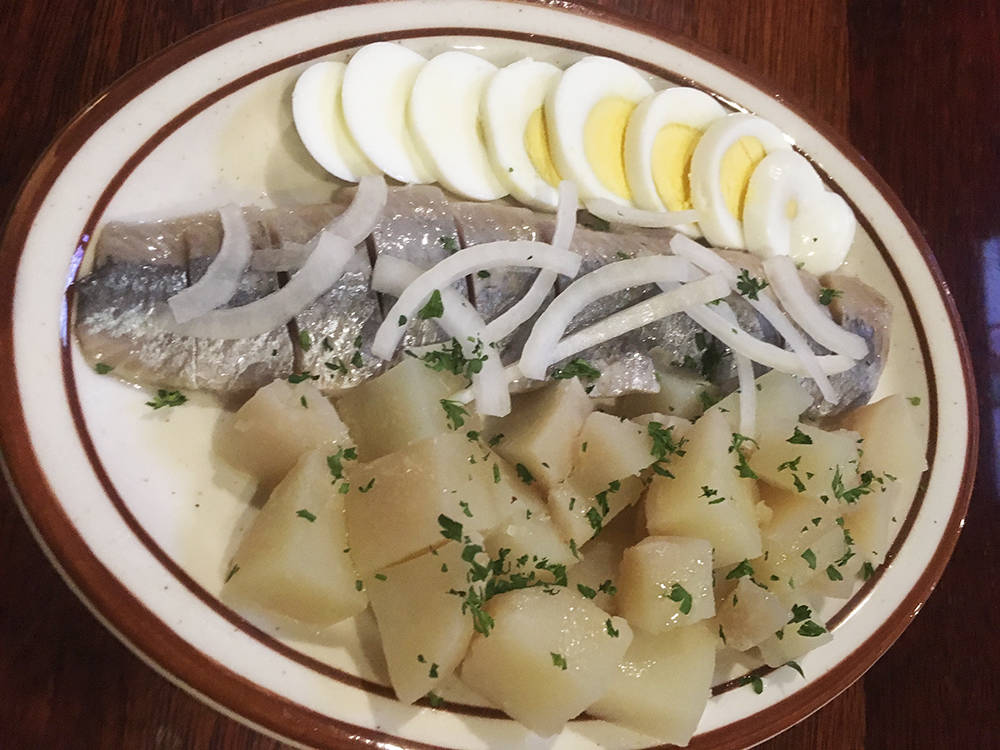 Visit Cafe Mayakovsky on a Saturday night and you might walk into the middle of someone's birthday party, a holiday celebration or even an English-Russian dual-language comedy event, the latter of which the restaurant hosted in late December.
You won't be interrupting, and the unfettered glimpse at Russian traditions — to say nothing of the food itself — is one of Cafe Mayakovsky's charms. The warmth and welcome are a surprising find on the far end of a nondescript strip mall about a half-mile southeast of UNLV.
That said, the aforementioned warmth isn't ever-present, as evidenced by two lunchtime visits. During the first, the sizable, nearly empty restaurant felt as sprawling and chilly as the country whose cuisine it serves. During the second lunch visit, the reviewer left after alerting an employee to his presence, then receiving no service or acknowledgements for 10 minutes.
For those unfamiliar with Russian cuisine, it's hearty and as diverse as its originating country. Borscht — a distinctively colored soup often, but not always, made with beets — is perhaps the 6.6 million-square-mile country's most well-known dish. But meats and fish are the biggest treats at Cafe Mayakovsky.
Menu highlights include rack of lamb cooked to tender perfection and a herring appetizer that includes potatoes and hard-boiled eggs and is plenty filling as a meal. Other intriguing dishes include the red caviar appetizer, chicken Kiev, a trout entree and katleti meat patties made with chicken.
For the curious, the restaurant is named after Vladimir Mayakovsky, an early-20th-century poet born in what's now Georgia (the country, not the state). His birth village, Baghdati, has since been renamed Mayakovsky.
CAFE MAYAKOVSKY
Where: 1775 E. Tropicana Ave., Suite 30
Hours: 11 a.m. to 11 p.m. Mondays through Fridays; 11 a.m. to 12:30 a.m. Saturdays; noon to 10 p.m. Sundays
More information: 702-848-1775 or cafemayakovsky.com
Social media: Facebook, Twitter and Instagram
Where: 1775 E. Tropicana Ave., Suite 30