Smoke's Poutinerie exits Pawn Plaza, plans 3 new Las Vegas locations
February 21, 2017 - 12:37 am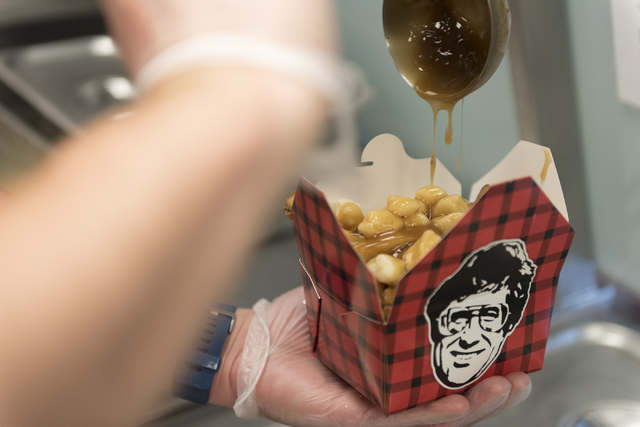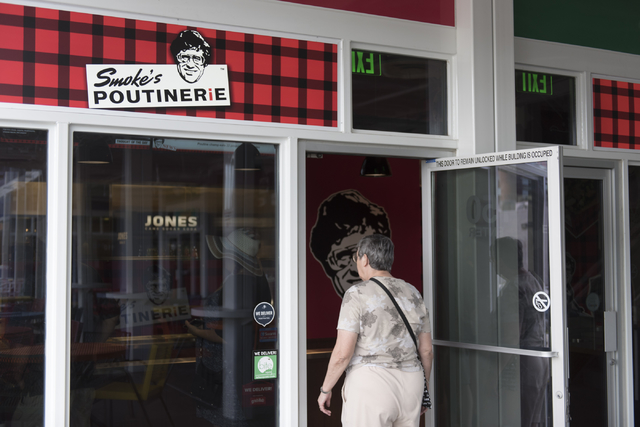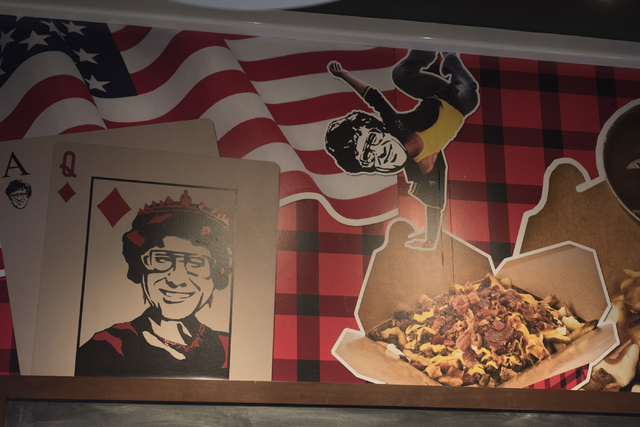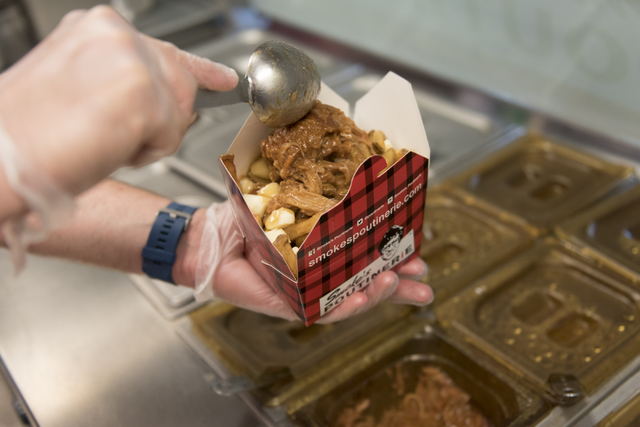 The rapid-fire expansion of Smoke's Poutinerie coast-to-coast hit a roadblock here with its location at Pawn Plaza near the world-famous Gold & Silver Pawn Shop, home to The History Channel's "Pawn Stars" on Las Vegas Boulevard in Downtown.
The Canadian-headquartered Gravy Train franchise serves 30 varieties of poutine, a flavorful gravy over French fries and cheese curds. It might sound strictly Canadian, but it is really delicious.
The company exploded, opening more than 40 locations in just six weeks, but the Las Vegas outlet relocated from the "Pawn Stars" shopping mall. "We actually look at it as a whole new fresh start for Las Vegas," founder Ryan Smolkin told me.
"It's our brand, our culture, and it was completely the wrong fit there, plus nowhere near as much foot traffic as we expected. We know from experience across North America that once a customer tastes our poutine menu, we have them hooked forever be it in Toronto, Philadelphia or Detroit."
The fries-and-gravy combination even won its own place among the Professional Eaters Championships with Joey Chestnut and Matt Stonie competing. Joey broke the world record by devouring 25.5 pounds of poutine in just 10 minutes.
Ryan added: "2017 will be our most-aggressive growth yet, and we'll have Smoke's Poutinerie in almost every NHL, NFL, NBA and MLB sports arena venues before the year is over. We're also opening our first airport locations.
"Next month we launch our 'Smoke Around the World' campaign with a different international poutine rolling out each month, including Indian, Korean, Jamaican and finally an 'Oh, Canada' poutine. We hope to announce our first three Las Vegas locations shortly once the leases are tied up.
"We look at the move from Gold & Silver Pawn Shop as a big, renewed opportunity rather than any form of a setback. The wave of energy is really exploding. Get ready for a wild, wacky and weird entertainment marketing rush as we grow now in Las Vegas. We have a full steam of momentum behind us."