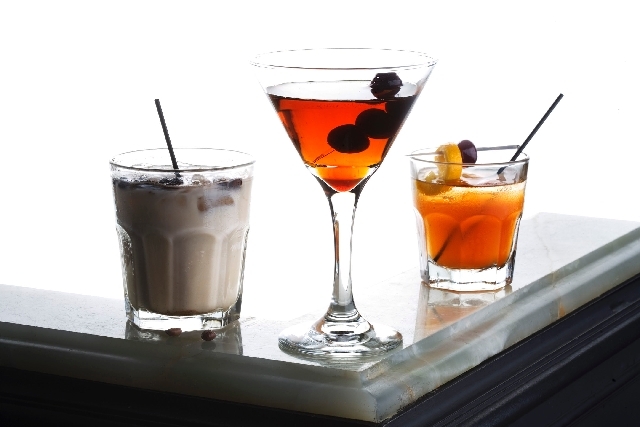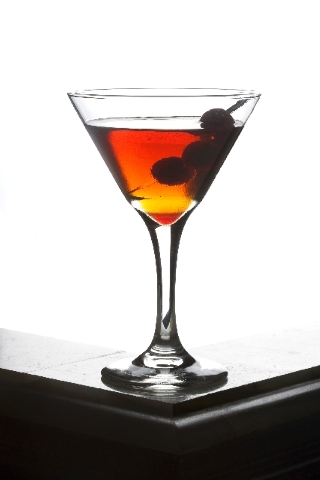 Patrick Trundle need look no further than the Sazerac to back up his assertion that rye whiskey has made a comeback.
"That's something you would never hear anybody request in a restaurant" a few years ago, said Trundle, director of beverage at Andre's at the Monte Carlo and Alize at the Palms. But these days, he noted, there's a lot of demand for the rye-based drink, as well as rye whiskey in other forms.
"We do get a lot more requests for it," agreed Lukas Jordan, bartender at the Onyx Bar at Red Rock Resort. "Especially in Old-Fashioneds or Manhattans. It's definitely becoming more popular."
Just as hemlines rise and fall and places like fern bars meet with wild popularity followed a decade later by abject oblivion, tastes in alcoholic beverages evolve. And shifting trends in whiskey tastes are not new. Andrew Pollard, beverage development specialist at Wirtz Beverage Nevada, traces the rise and fall of rye to the mid-19th century. Back then, spirits were made with the crops that were at hand. In New York's Hudson Valley and other parts of the Northeast, that meant rye.
"Rye was used because it was readily accessible," agreed Jeremy Merritt, general manager of the Downtown Cocktail Room. "It was easy to grow on the East Coast; they were already using it in bread and things. Nobody was very particular, back in the day, about what they used to make their spirits or their whiskey, so they used whatever was left over and distilled that."
"That was a rye-drinking community," Pollard said, "so much so that a Manhattan is a rye-based cocktail."
But there was a new whiskey on the horizon: bourbon, made with corn. Way back when what is now Kentucky was still the western frontier of Virginia, Thomas Jefferson, as Virginia governor, offered 60 acres to anyone who would build a structure and plant native crops to help settle the frontier.
"The easiest thing to do was grow corn," Merritt said. So the easiest spirit to make was bourbon, so named because most of it was produced in Bourbon County, Ky., founded in 1785 and named for the French royal family for their help in the revolution.
Bourbon County is close to the Ohio River, which flows into the Mississippi. After the county was split when Kentucky became a state in 1792, parts of it were called Old Bourbon. And so, Pollard said, barrels stamped with "Old Bourbon Whiskey" made their way south, the French name carrying plenty of cachet.
"Like anything else, people were introduced to a new item," he said. "Through the late 19th century and early 20th century, bourbon itself was considered premium, 'the good stuff' — even though it was not what we see today with the high-quality, high-end bourbon. That was not as uniform back then. But people were asking for it specifically because it was known as the good, quality stuff."
Rye was produced in New York right up through Prohibition as well as in the Midwest, where, Pollard said, Templeton Rye Whiskey — Al Capone's drink of choice — was produced in Templeton, Iowa, and marketed in Chicago. But bourbon had become more fashionable.
And then Prohibition came along, from 1920 to 1933. The raw tastes of moonshine and bathtub gin were accepted in some circles, but a lighter, softer flavor also was becoming familiar.
"Folks were used to consuming Canadian whiskey because that was what was being bootlegged," Pollard said.
After World War II, he added, returning soldiers retained a taste for the rums and vodkas they encountered overseas.
"The American palate began to lighten up," Pollard said. "We had a sweeter palate, and then we started to come out with all these flavorings and mixes. Americans were demanding something that was light and neutral, and that's what we saw for about 30 years," which Pollard calls "the dark era for cocktails," with neutral vodka gaining in popularity in the '50s and '60s, becoming the leading spirit in the world by the '70s.
But of course things would change again. The American culinary revolution that started gaining ground in the '80s helped develop a more sophisticated collective palate, which eventually extended to cocktails. And the craft-cocktail movement took hold.
"That's when we began to see the uptick in rye," Pollard said. "It's a growing piece of our business. A lot of companies are jumping into the rye whiskey category."
"Everybody is loving the crafted cocktails that are coming out," Merritt agreed. "Everybody just loves the history of it. They're like reliving these old, traditional-style cocktails, and that's one of the old traditional spirits."
And let's not discount the power of the World Wide Web.
"I think a big factor is the Internet is definitely helping people get more contact with different ryes and bourbons and liquors they never would have thought of or tried," Jordan said.
And what are the experimenters finding?
"Rye is a spicier overall whiskey," Merritt said. "There's more of a bite to it. Cocktails seem to be a bit crisper, more peppery and spicy than those made with traditional corn whiskeys."
"Spicy and a bit brash, with lots of flavor," Trundle said.
"It's more popular now because it's not as sweet," said Keara Fulton, general manager of The Lady Silvia. "It makes delicious Manhattans and Old-Fashioneds. It's a completely different taste."
But even within ryes, flavor will vary. Fulton said rye whiskey can be so designated if it contains 51 percent of the grain. One of the two ryes she carries is High West, from Utah, which contains 95 percent rye. The other one has 57 percent, which softens the flavor.
Availability continues to grow, with more distilleries introducing new ryes.
"You see a lot more people who know Bulleit (which Fulton cited as a favorite) and Templeton," Jordan said. "Wild Turkey made a rye and it's becoming more popular again.
"You're even seeing some people, instead of Jack Daniel's, they're asking for Knob Creek Rye. They're experimenting more."
And if nothing else, Fulton said, there's always the novelty factor.
"It does," she said, "make a conversational piece, too."
E. LIVERPOOL
1½ ounces rye whiskey
½ ounce St. Germain elderflower liqueur
Ginger beer
Lemon wedge and two blackberries for garnish
Mix the rye and the St. Germain and shake. Pour into a highball glass or Mason jar. Fill with ginger beer. Garnish.
Serves 1.
— Recipe from Lukas Jordan
THE WESTERN RUSSIAN
1 ounce Kahlua
1 ounce High West Double Rye
4 ounces half-and-half
Coffee beans for garnish
Build over ice in a double rocks glass. Stir with a bar spoon and garnish.
Serves 1.
— Recipe from Keara Fulton, The Lady Silvia
TWISTED MANHATTAN
2 ounces Bulleit rye
¾ ounce Carpano Antica vermouth
Dash of bitters
3 Filthy Cherries for garnish
Combine ingredients, add ice and stir with bar spoon. Strain into a martini glass and garnish.
Serves 1.
— Recipe from Keara Fulton, The Lady Silvia
SAZERAC
1 sugar cube or 1 teaspoon sugar
¼ teaspoon Peychaud's bitters
1/8 teaspoon Angostura bitters
1 teaspoon water
¼ cup rye whiskey
2 teaspoons absinthe
1 lemon peel twist
Fill an Old-Fashioned glass with ice; set aside. Place sugar cube in another Old-Fashioned glass. Pour bitters, then water over sugar; muddle with back of spoon until sugar dissolves.
Add ice to fill glass, then add whiskey. Let stand, stirring often, about 5 minutes. Discard ice from first glass; add absinthe. Swirl to coat inside of glass, then pour out absinthe. Strain whiskey mixture into glass. Twist lemon peel above cocktail and run along lip of glass. Discard lemon.
Serves 1.
— Recipe from Bon Appetit
MANHATTAN
2 ounces rye whiskey
1 ounce Italian vermouth
2 dashes Angostura bitters
Lemon twist or maraschino cherry for garnish
Stir the rye, vermouth and bitters well with cracked ice. Strain into a chilled cocktail glass and garnish.
— Recipe from Esquire magazine
OLD-FASHIONED
1 sugar cube
Dash Old Fashion bitters
2 Filthy Cherries
Orange slice
2 ounces High West Double Rye
Orange twist
Muddle sugar cube with bitters. Add 1 Filthy Cherry and the orange slice and muddle. Add rye and ice. Stir and double-strain into a double rocks glass. Garnish with orange twist and 1 Filthy Cherry.
Serves 1.
— Recipe from Keara Fulton, The Lady Silvia
OLD-FASHIONED
1 sugar cube
3 dashes Angostura bitters
Club soda
2 ounces rye whiskey
Place the sugar cube (or ½ teaspoon loose sugar) in an Old-Fashioned glass. Wet it down with 2 or 3 dashes of Angostura bitters and a short splash of water or club soda.
Crush the sugar with a wooden muddler, chopstick, strong spoon, whatever. Rotate the glass so that the sugar grains and bitters give it a lining. Add a large ice cube. Pour in the rye. Serve with a stirring rod.
Serves 1.
— Recipe from Esquire magazine
Contact reporter Heidi Knapp Rinella at hrinella@review journal.com or 702-383-0474.