Taza Indian Kitchen gives Henderson residents taste of India
February 18, 2009 - 10:00 pm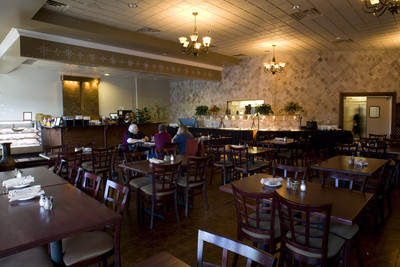 If you've ever craved dosa or saag paneer and live in Henderson, you had two options: Drive to the nearest Indian restaurant miles away or suffer through your hunger pangs.
Enter Taza Indian Kitchen, 9530 S. Eastern Ave.
The restaurant's opening in November was eagerly greeted by Indian food lovers living in the southeastern part of the valley, says Anadeep Taker, restaurant manager.
"Henderson was the only place that didn't have an Indian restaurant," Taker says.
And Taza has everything one would expect to find in an Indian restaurant, she adds. There's the lunch buffet, served daily from 11 a.m. to 3 p.m. ($11.99 Mondays through Thursdays and $13.99 Fridays through Sundays), offering the requisite curries, breads, rice and vegetarian dishes.
The restaurant serves five kinds of rice, including saffron and biryani, as well as eight kinds of bread, from garlic naan to tandoori roti, a wheat bread.
The restaurant seats 81 people, and reservations are recommended on the weekends.
Specialty: Tandoori chicken, $10 for a half-chicken, $15 for a full chicken
Appetizers: Samosa, $6; pani poori, a hollow crispy shell with cumin water, diced potatoes, chickpeas and tamarind sauce, $7
Soups and salads: Garden salad, $5; soup of the day, either lentil or vegetable, $5
Entrees: Masala dosa, rice and lentil pancake with spicy potatoes served in lentil broth, $12; butter chicken, tandoori chicken with butter, tomato sauce and cream, $15; navartan korma, mixed vegetables cooked with traditional Indian spices, $13
Desserts: Ras malai, cheese dumplings soaked in a cream sauce with nuts, $5; kheer, rice pudding served hot or cold, $5
Information: 898-8292.
By SONYA PADGETT