The Beat Coffeehouse in downtown Las Vegas to close later this year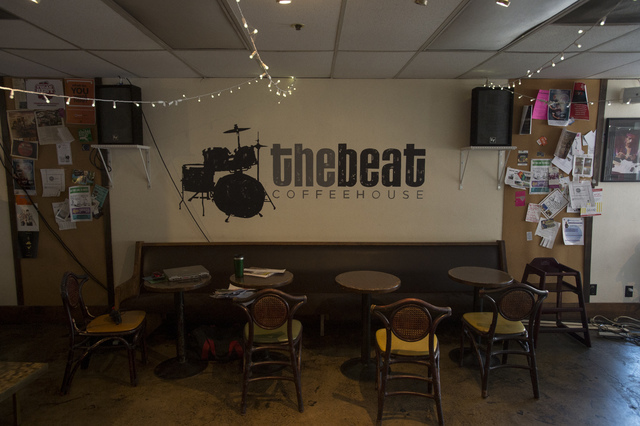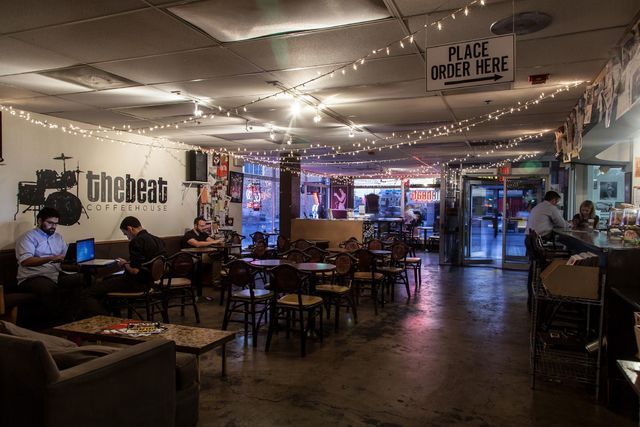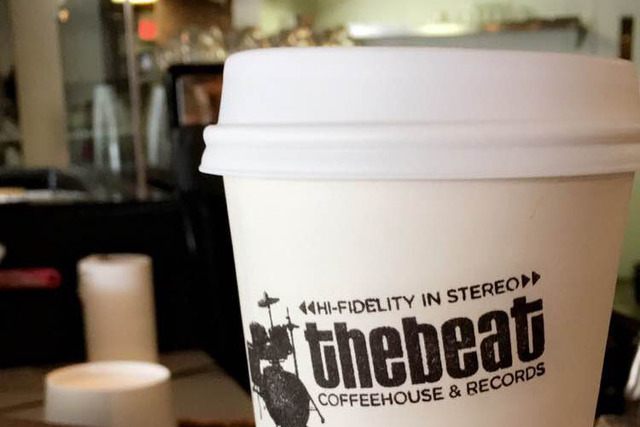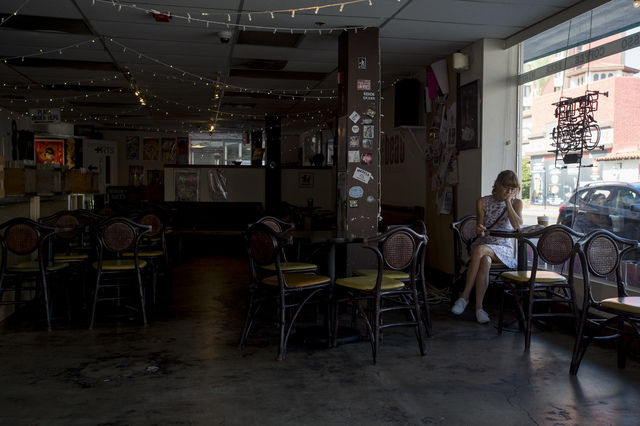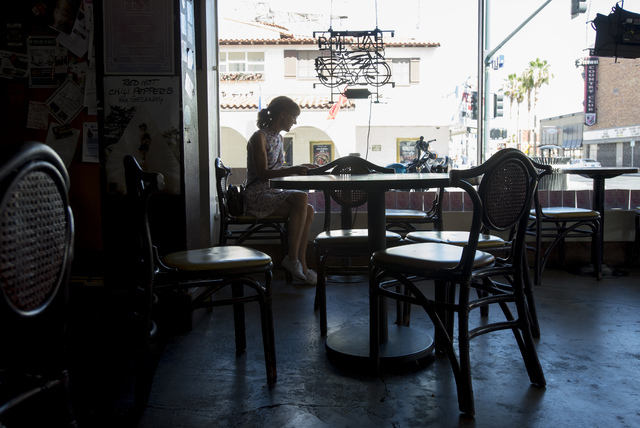 The Beat Coffeehouse & Records, part of the early wave of artsy businesses to open downtown, will close later this year, a Facebook post announced Friday afternoon.
The Fremont East Entertainment District's hip hangout occupies the first floor of Emergency Arts, at Fremont and South Sixth Street, a building owned by the El Cortez.
The changes to the first floor of Emergency Arts are to make way for Eureka!, a California-based eatery chain, to bring in a 177-seat restaurant next year, according to a news release from the El Cortez.
The Beat will close on or before Sept. 30, and the restaurant is expected to open in mid-2017.
The building at the corner of Sixth Street and Fremont Street is a former J.C. Penney department store. The building stood vacant for more than 10 years after Fremont Medical Centers moved into a new facility at the corner of Tropicana Avenue and Wynn Road in 1997.
Friday's Facebook post announcing the upcoming closure said the El Cortez "allowed us to take over a big portion of the former Fremont Medical building and turn it into a hub for creative people more than six and a half years ago."
The second floor of the building will continue to be devoted to Emergency Arts.
"What started as a two-year commitment turned into six and a half years, and as the friends and guests came and went, the neighborhood evolved before our very eyes," Beat co-owners Michael and Jennifer Cornthwaite said in a statement. "While we hope The Beat will someday appear in another location, Emergency Arts lives on…"
The Beat's social media post announcing the closure points out that downtown Las Vegas is notably different than it was in 2009.
"Please know that we did not fail, we succeeded," the Facebook post said. "With your support, an independent, home-grown coffeehouse stood tall against the odds."
Eureka!, the new restaurant, will bring 100 jobs to downtown Las Vegas.
According to its website, the eatery chain has 17 locations in California, two in Texas and one in Washington, with another three locations listed as "coming soon." Downtown Las Vegas is not listed.
The release calls the restaurant a "community-centered culinary experience" with locally-sourced ingredients, craft beers, small-batch whiskeys, televised sports and live music.
Contact Jamie Munks at jmunks@reviewjournal.com or 702-383-0340. Find @JamieMunksRJ on Twitter.