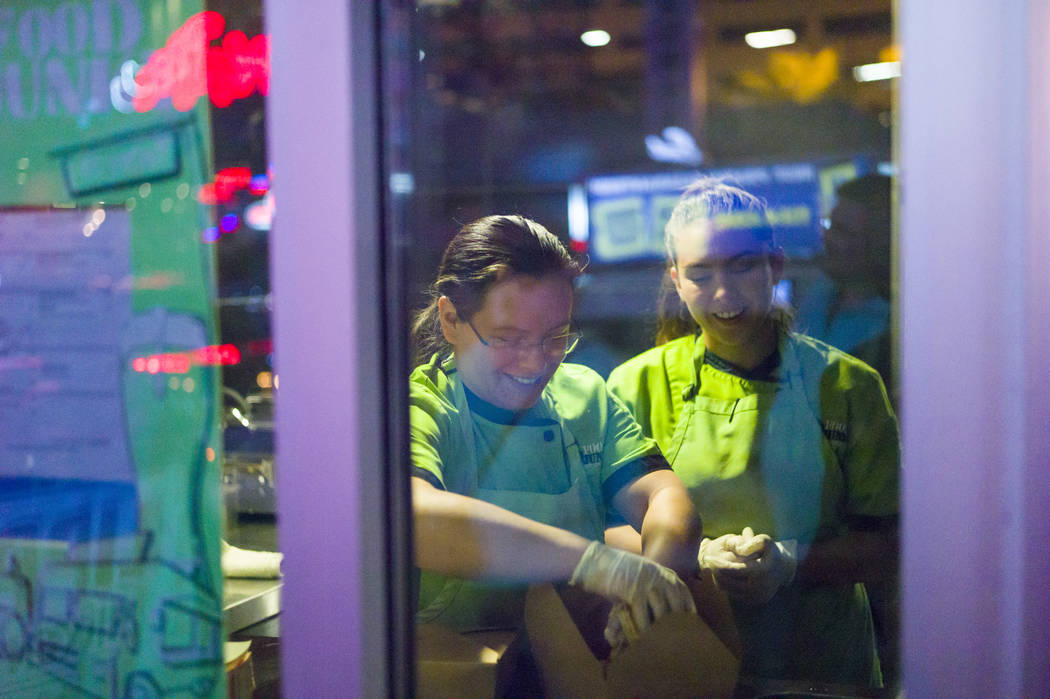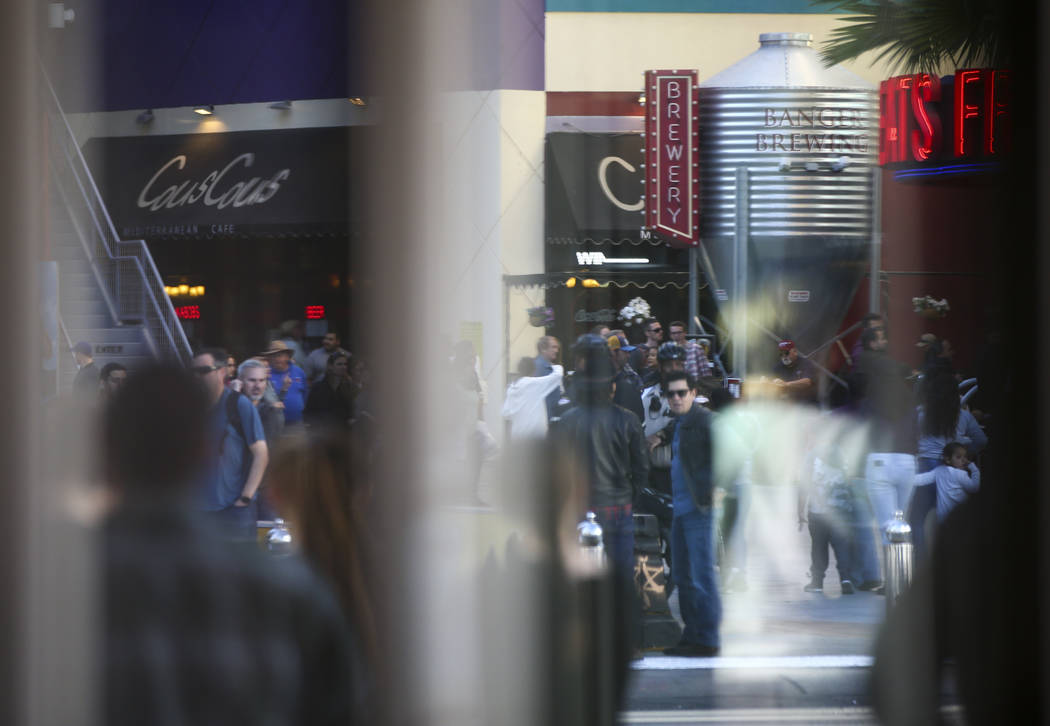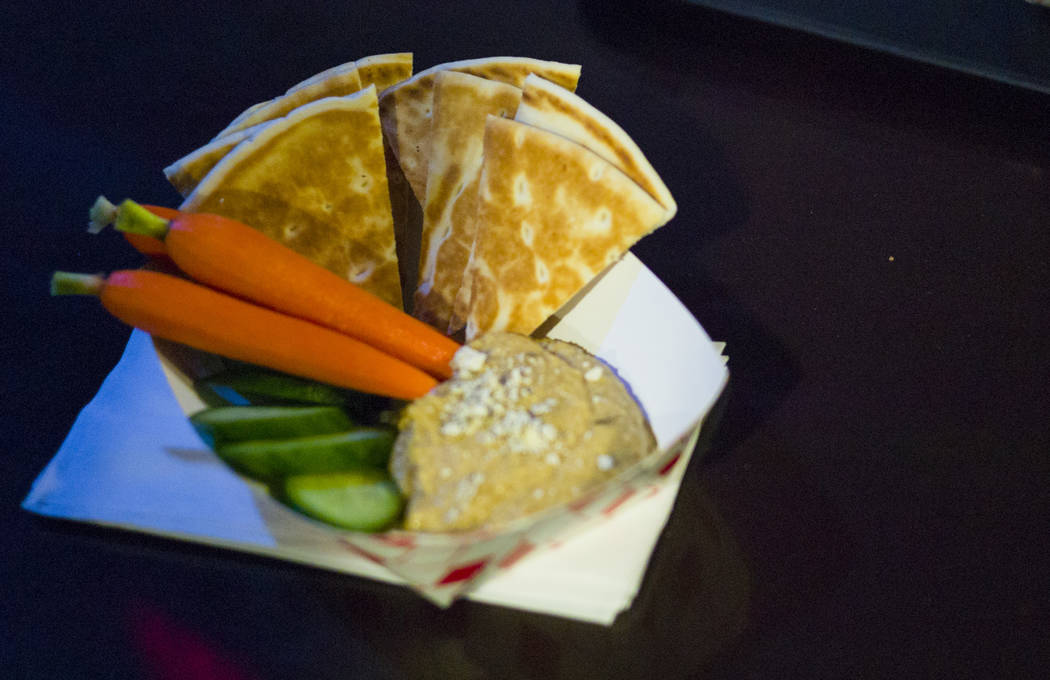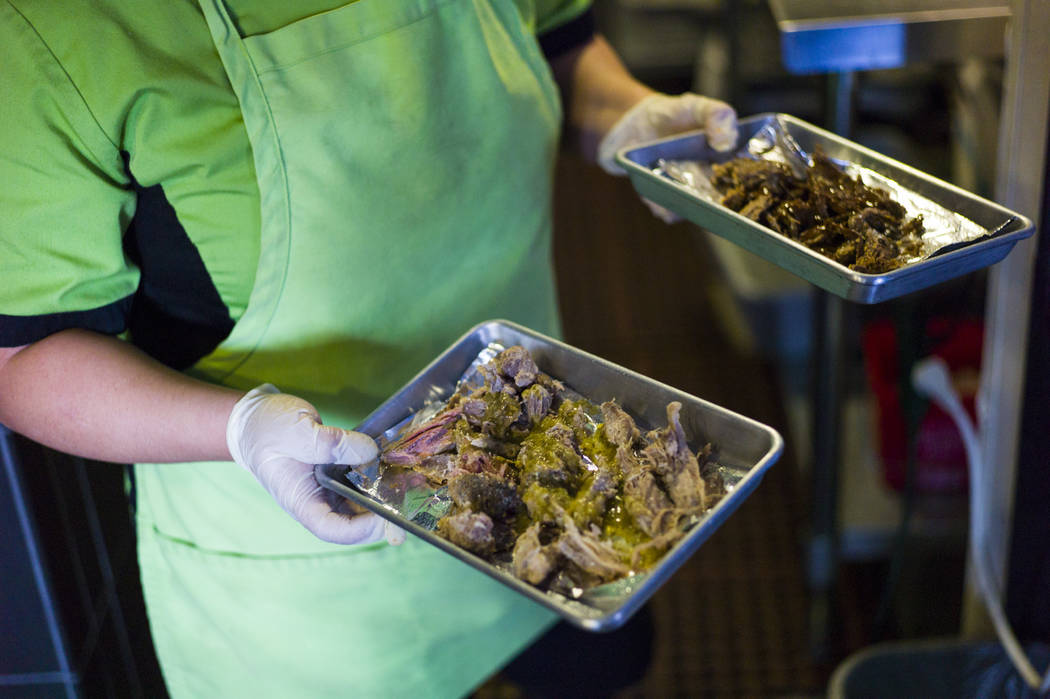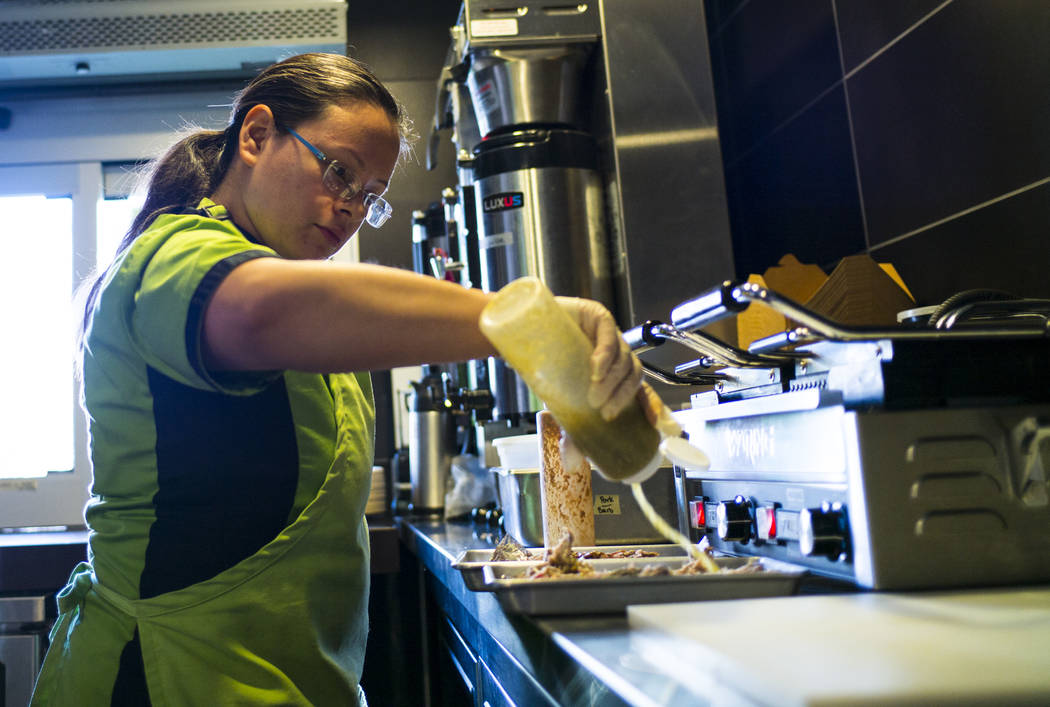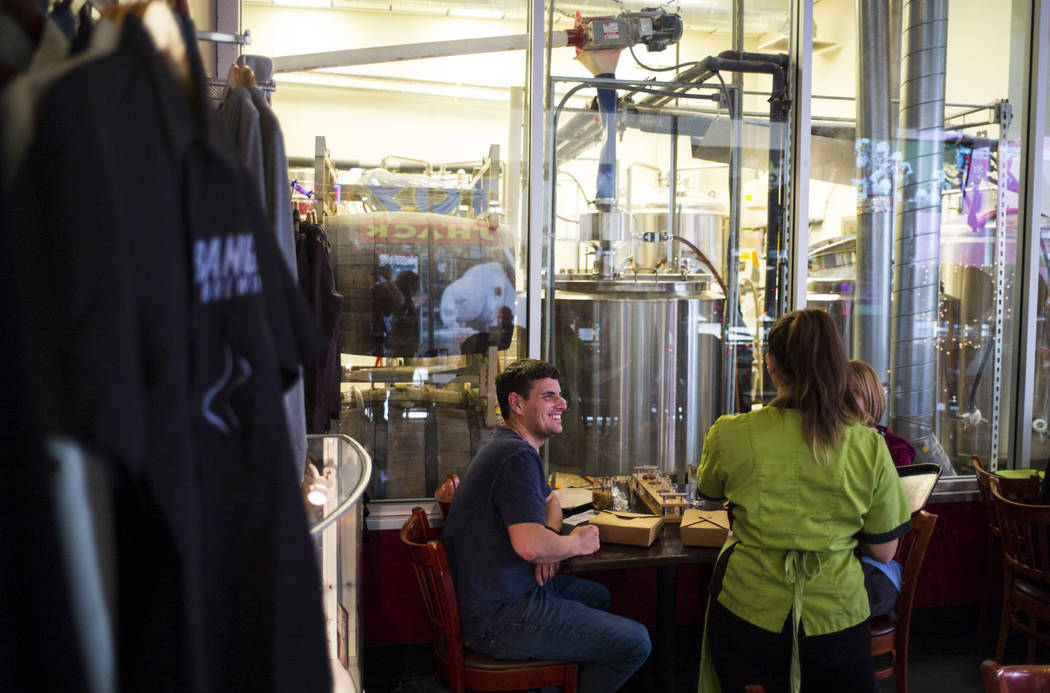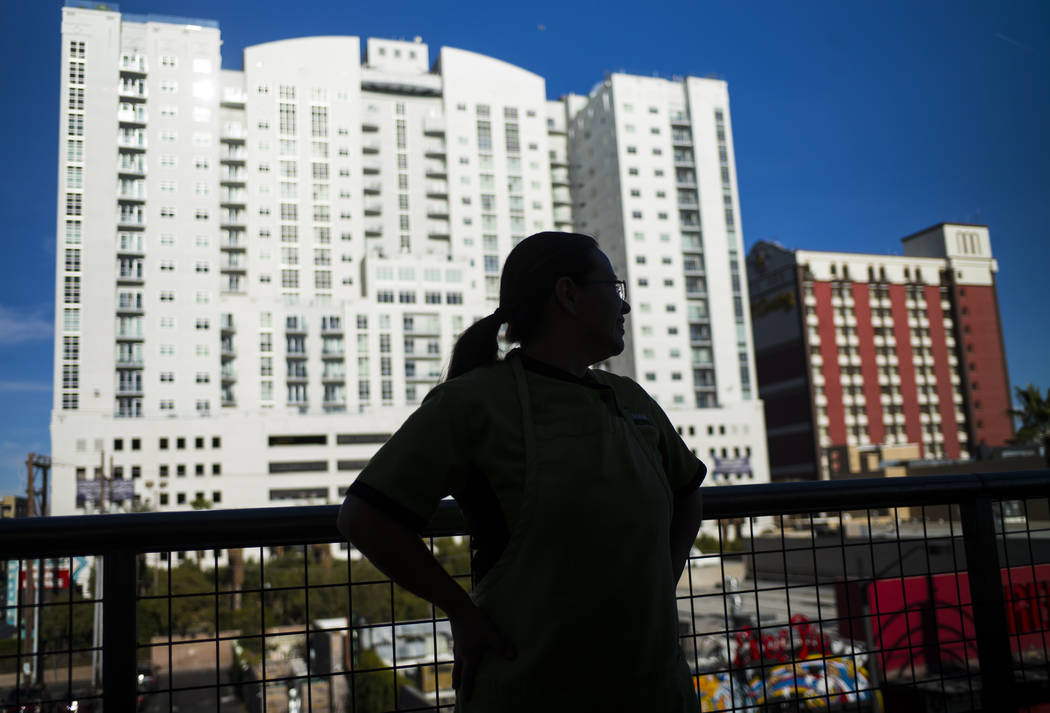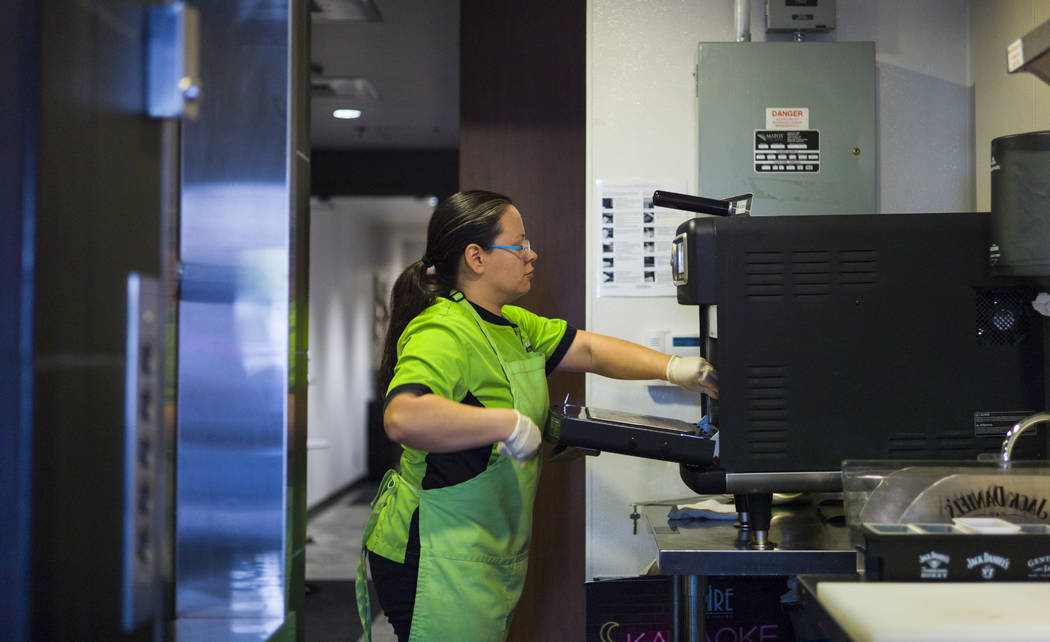 It's not far from Banger Brewing Company at Neonopolis to the Fremont Street entrance of Inspire Theater. Plug it into Google and you get 217 feet, or a one-minute walk. Maritza Purcell will tell you that from Inspire's door to Banger's patio, it's exactly 100 steps. But if you want a shot at making it in a minute, you had better time it to catch the light at Fremont and Las Vegas Boulevard.
"Otherwise," Purcell says, "we're left standing there for a minute and 40 seconds."
Purcell is the proprietor of Food Junky, which has provided food for Banger's customers since January 2016. The job has never been easy, thanks to limited kitchen space and Purcell's inability to obtain a long-term, renewable permit to operate on brewery's patio. She solved the latter problem late last month by moving her operation to Inspire.
In exchange for the new-found stability, she's working in an even smaller kitchen, and has the aforementioned walk and shorter hours. But she's also picked up some new clients, both at Inspire and the nearby bar Corduroy.
And to ensure she and longtime employee Jaimie Fisher stay in contact as they bounce between locations, she's also invested in a set of walkie-talkies.
From the Strip to the street
Food Junky's guerilla-style operation serving downtown hipsters is a far cry from Purcell's early career. After attending Le Cordon Bleu in Maine, the Nevada native spent two years in Orlando cooking at high-end restaurants in Disney World. From there, she moved to Las Vegas, where she worked in the kitchens of acclaimed French chefs Joel Robuchon and Hubert Keller.
In 2015, while working at Keller's Mandalay Bay restaurant Fleur, she opened a food truck-style operation that would run out of a mobile trailer at special events three to four times a year.
"The first event we ever did was a First Friday," Purcell recalls. "That was for Cinco de Mayo. So it was all Mexican."
The move to Banger Brewing Company came at the request of the owners. Taking the gig meant making a full-time commitment to Food Junky, hiring Fisher to assist and crafting a menu that would satisfy the bar's craft beer fans.
"When we first started here, we had a nicer menu," Purcell says. She soon learned that the crowd didn't respond to items like polenta or pork loin.
Instead, she discovered, "everybody loves comfort food, and whenever we'd put a BLT on the menu, that was my No. 1 seller, or grilled cheese."
Paperwork issues
Food Junky's first permit for operating at Banger was for eight months. When it expired, Purcell learned she'd have to wait four months for another. To survive, she alternated between cooking on her trailer and securing a series of two-week "special event" permits to maintain consistent service.
Early last year, she received another eight-month permit, expecting to do the same. In October, however, she was told last year's fix wouldn't work. Between the paperwork issues and a proposed rent increase, staying put was no longer an option.
Fortunately, Purcell had been approached by Inspire about offering food there. The idea quickly went from that of a satellite operation to the main kitchen.
The new space has no room for a fryer, and last call for food is now 9 p.m. on weekends, so the theater can dim its lights and transform her kitchen into a ticket booth for special events. The fact that 9 p.m. is also the start of Banger's happy hour on Fridays is definitely inconvenient for customers.
"I've had a couple tell me they haven't come to Banger in a while, because they can't eat with us," Fisher reports of customer reaction. "They're disappointed, I guess you could say."
But the pair are doing their best to keep patrons happy, along with the new audience they've found a block over.
Settling in
With less than two weeks under their belts at the new location, however, Purcell and Fisher seem comfortable with the move.
The new setup requires them both to be on duty five days a week, with one taking orders and the other cooking, and Purcell going it alone the other two days.
When they open for lunch, Inspire and Corduroy are closed, allowing the duo to focus all their attention on the Banger crowd and orders placed at the theater's walk-up window.
Most orders are ready to go within seven minutes of being received and are out the door as they see the light on the corner turn green.
"We're serving everything in to-go boxes," Purcell says, laughing at the delivery packaging, "which looks a little (expletive), but it beats someone reaching in and grabbing something, or some bird pooping in it."
In some ways, Fremont Street is a long way from the Strip.
Contact Al Mancini at amancini@reviewjournal.com. Follow @AlManciniVegas on Twitter.