Try a green twist on the bloody mary at Lucky Penny — VIDEO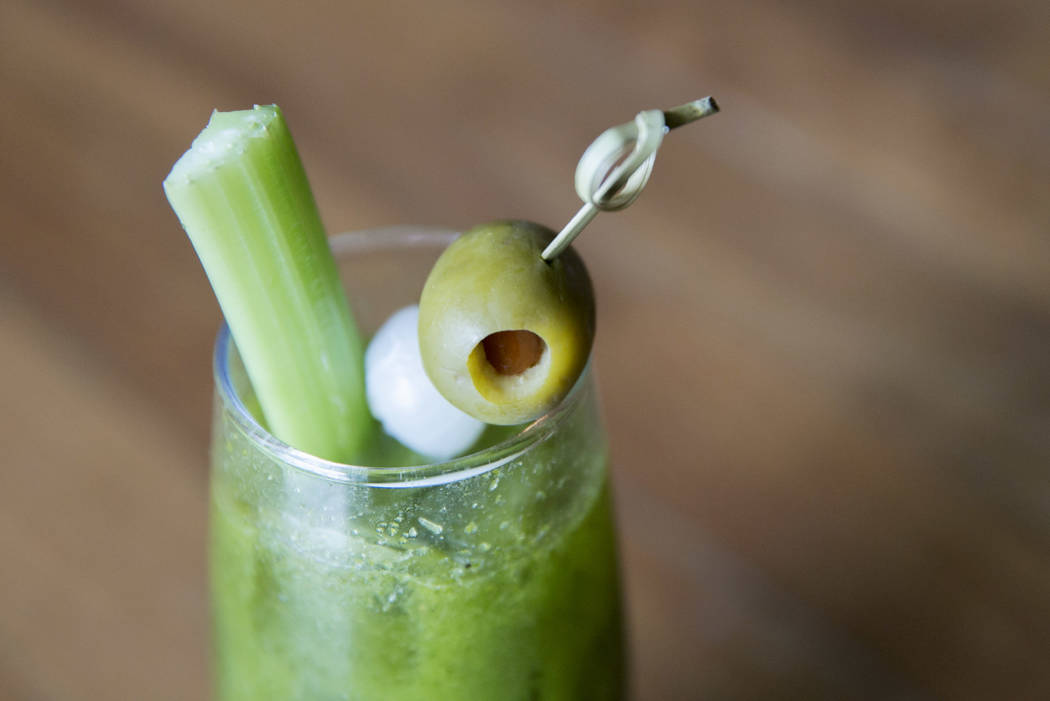 In a restaurant named Lucky Penny, a drink dedicated to Abe Lincoln and his wife, Mary Todd Lincoln, is only fitting. This twist on a bloody mary is such a bright shade of green, it looks like it belongs in a juice bar. And ingredients like tomatillos in the mix offer a bright, fresh flavor to match the color, while serrano and green Tabasco provide color-coordinated kick.
Ingredients for Abe's Favorite Mary
■ 1 1/2 oz. Svedka vodka
■ 4 oz. green bloody mary mix
Directions
Mix ingredients. Shake with ice. Strain over ice into glass. Garnish with cocktail onion and olive on toothpick, inserted into celery stalk.
Garnish
■ celery stick
■ Olive
■ cocktail onion
Green bloody mary mix
Puree the following in blender:
■ 1/3 lb. roasted poblano chilies without seeds (about 1 1/2 poblanos)
■ 1/4 lbs. skinless tomatillos (about 2-3 tomatillos)
■ 1 1/4 cups green tomatoes
■ 1/3 lb. English cucumbers
■ 2 1/2 oz. fresh spinach
■ 1/3 bunch fresh Italian parsley
■ 1/3 bunch fresh cilantro
■ 1/3 bunch green scallions
■ 1 1/4 oz. serrano chiles
■ 1/3 tsp. black pepper
■ 1/2 tsp. Kosher salt
■ 1 oz. green Tabasco sauce
■ 1/3 oz. Worcestershire sauce
■ 1/3 tsp. roasted garlic puree
■ 1/3 tsp. horseradish
■ 1/4 oz. lime juice