Try clementine cocktail at Michelin-starred Tim Ho Wan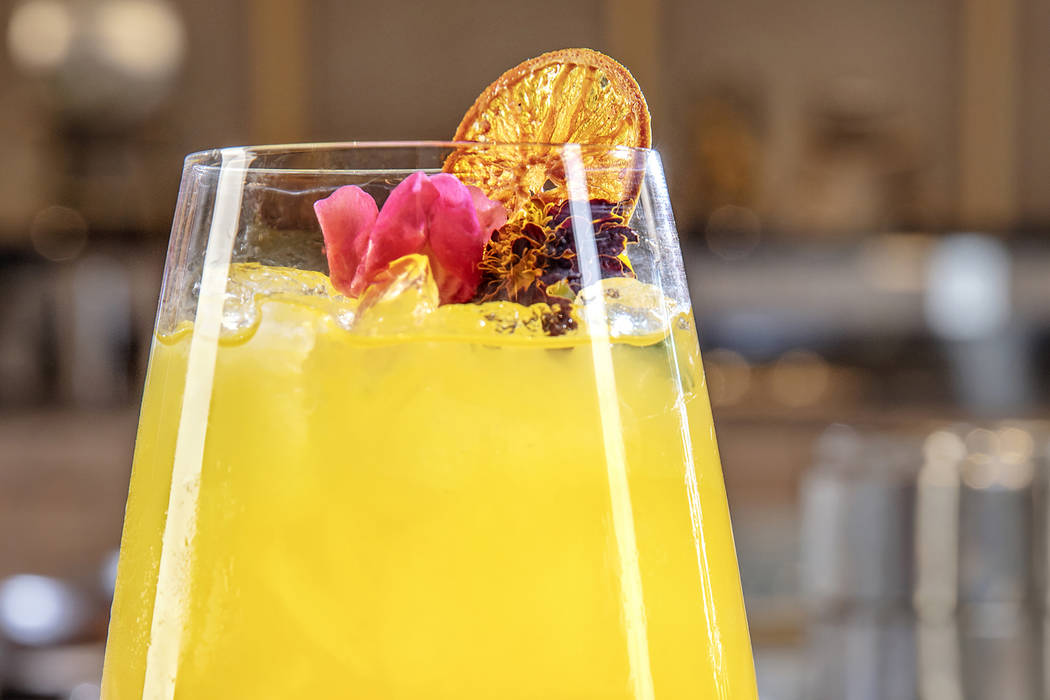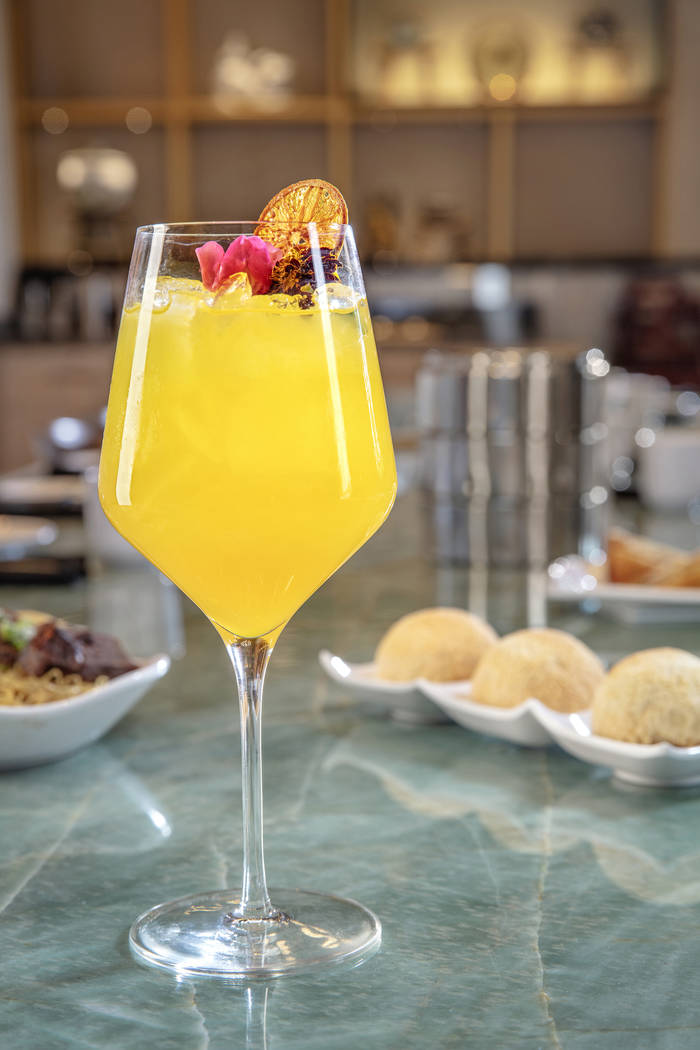 Tim Ho Wan is one of the most affordable Michelin-starred restaurants in the world. Its new location at the Palms serves dishes such as barbecue pork buns for $6. While chowing down on dim sum, order a drink from the restaurant's inventive cocktail menu. The Clementine Bow-Thai balances gin with tangerine syrup and yuzu juice for a sweet sip.
Ingredients
1½ ounces Roku Gin
2 ounces Citrus Fever Tree Tonic
1 ounce tangerine syrup
¼ ounce yuzu juice
2 dashes orange bitters
Garnish
Dehydrated tangerine
Micro flowers
Directions
Add ingredients to red wine glass. Lightly stir and top with garnish.