Veteran Las Vegas chef joins ownership of Chef's Roma Kitchen in Henderson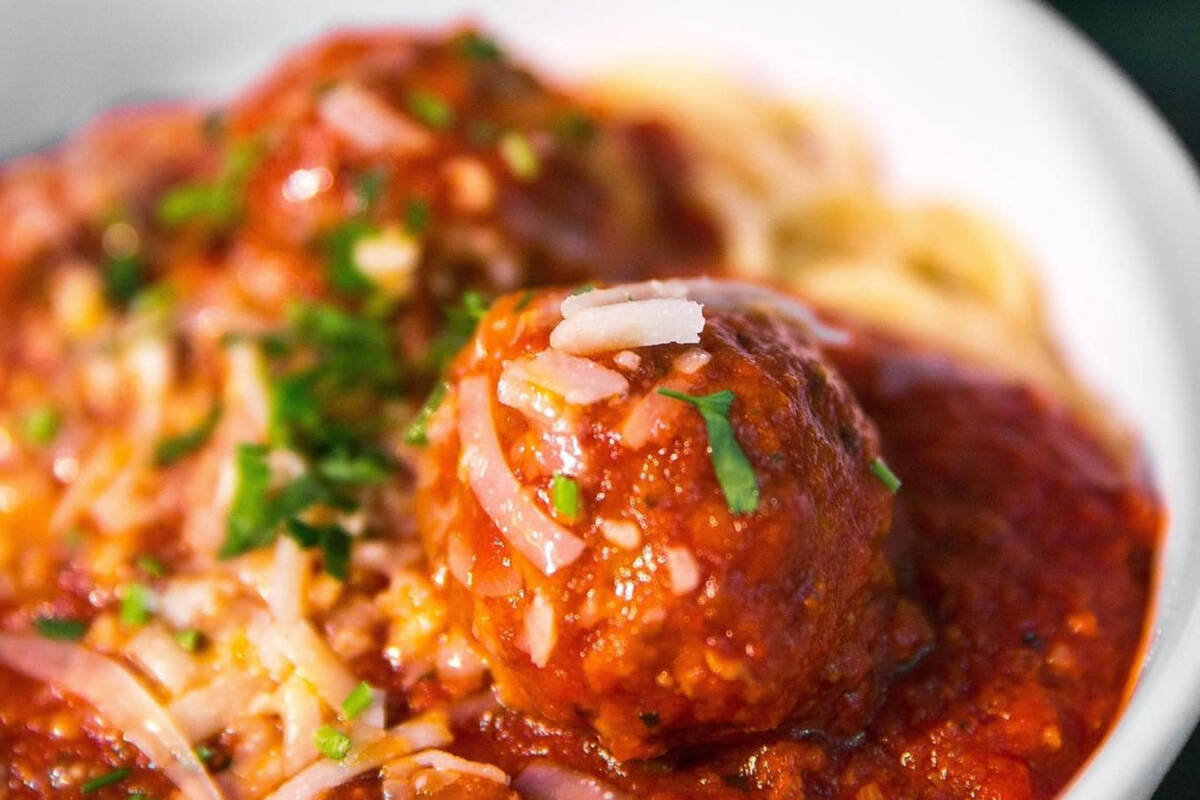 Ricardo Romo, a veteran Vegas chef, has joined the new ownership of Chef's Roma Kitchen in Henderson. Romo comes to his latest role after a long career on and off the Strip, including stints on Martha's Vineyard, on California's Central Coast, and at The Cosmopolitan of Las Vegas and Aria.
Chef Piero Broglia, formerly of Pasta Mia, Cafe Chloe and Great American Food, opened Roma Kitchen in 2019. Chef Romo is bringing to the restaurant his take on antipasti, salads, pastas and other Italian dishes. Visit chefsromakitchen.com or follow @chefsromakitchen on Instagram.
◆ ◆ ◆
Frey Ranch Distillery of Fallon, whose spirits can be found throughout Vegas, recently received the 2022 Nevada Agriculture, Food and Beverage Small Business of the Year award from the Nevada Department of Agriculture and Made in Nevada. Frey Ranch is one of a handful of U.S. distilleries to grow on its estate the grains for its distilling operations.
The family of Colby Frey, co-founder of the distillery with his wife, Ashley Frey, has been farming in the Fallon area for 165 years. Later this year, Frey Ranch will automate its bottling and increase its production capacity 50 percent by adding two fermenters. Frey also expects to fill this year its 15,000th barrel of bourbon.
◆ ◆ ◆
Dominick Demartino, a bartender from Legacy Club at Circa, has advanced to the top 30 finalists in the U.S. in a prestigious global bartending competition, the United States Bartenders Guild Presents World Class Sponsored by Diageo. The top 30 will attend the National Finals in Austin, Texas, from May 16 to 18. One bartender will be chosen to advance to the World Class Global Finals in Sao Paulo, Brazil.
Demartino's creations at Legacy Club include The Gathering Storm, a tart dry spritz featuring citrus, low alcohol, and olive juice for appealing mouthfeel. Demartino's Legacy Club colleague, Kenny Hwong, placed in the top 100 from which the top 30 were drawn.
From 6 to 8 p.m. March 8, folks can attend a Good Libations tasting at Legacy Club to celebrate its new cocktail menu and the bartenders' accomplishments. The event includes one free cocktail until 7 p.m.
◆ ◆ ◆
It's church on the Strip. The House of Blues in Mandalay Bay recently announced 2023 dates for its popular Gospel Brunch: this Sunday, March 12 and 26, April 9 (Easter Sunday) and 23, May 7, and June 4, 18 and 25. The brunch features gospel music performances and a buffet of Southern dishes.
Tickets are $64.50 adults, $37.50 children 3 to 11, plus fees, at houseofblues.com/lasvegas/gospelbrunch. A portion of ticket sales supports the House of Blues Music Forward Foundation that provides arts and culture programs for youth.
Email tips, questions or feedback to ontheside@reviewjournal.com.