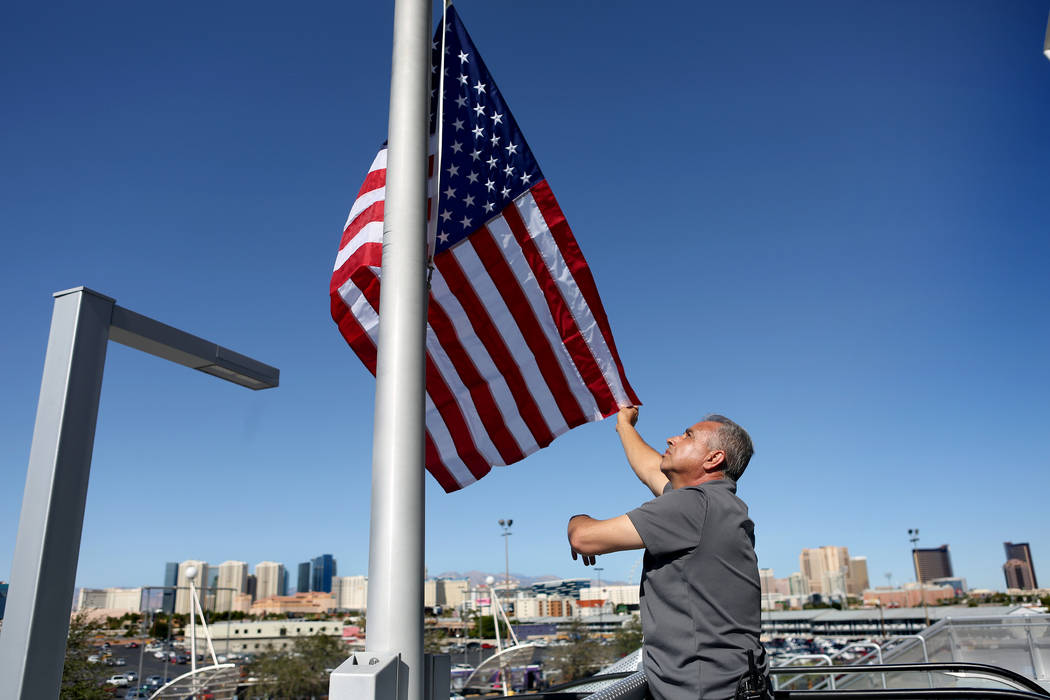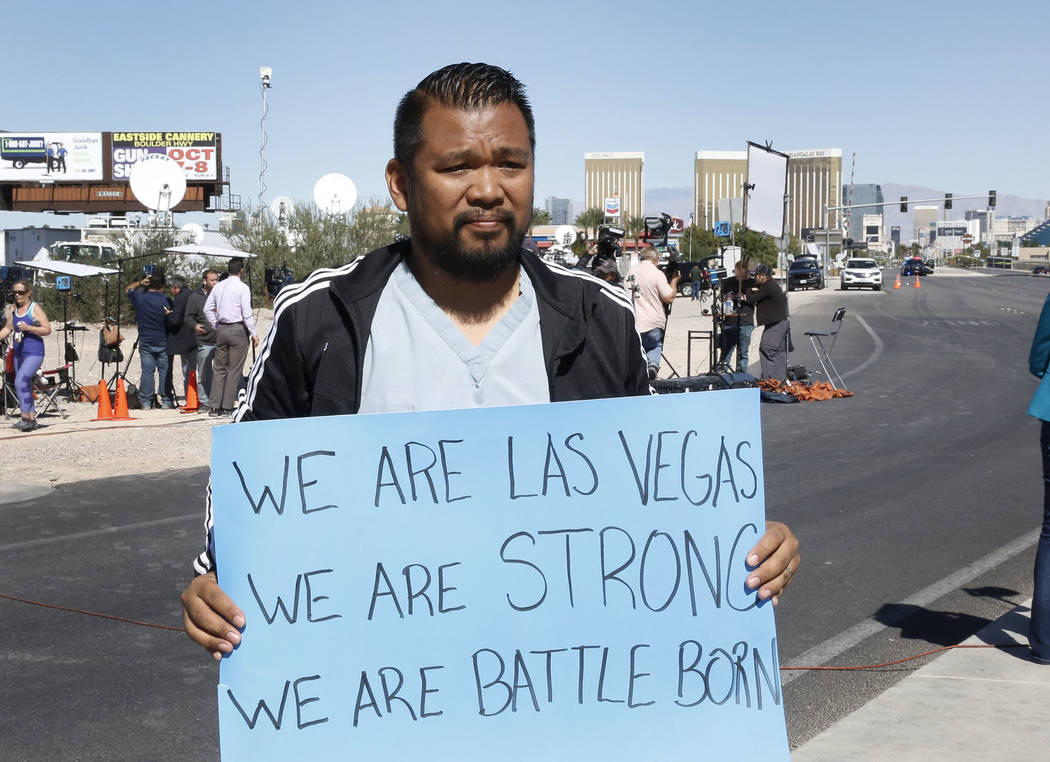 Concerns about security and sensitivity in the wake of the mass shooting on the Las Vegas Strip have prompted organizers of weekend events in Southern Nevada to consider whether to proceed or re-schedule.
Cheers to Chocolate, a fundraiser for Easterseals Nevada that had been planned for Saturday at The District at Green Valley Ranch in Henderson, has been postponed. Organizers have not announced a new date.
A decision had not been made Monday afternoon by organizers of First Friday, which is scheduled to mark its 15th anniversary this Friday in the Downtown Arts District. Spokeswoman Melissa Warren said they're in talks with the Las Vegas Metropolitan Police Department and will issue a statement Tuesday.
Three other events this weekend will go on as scheduled.
Under a banner that proclaimed, "Stay strong, Las Vegas. We won't be broken," organizers of the Las Vegas BikeFest motorcycle rally, set for Thursday through Sunday, issued a statement on the rally's web page that read, "The tragic events in Las Vegas last night have us shaken and we pray for everyone the tragedy has affected … we have to stand strong and make a statement that this type of incident will not cower or hinder us. Las Vegas BikeFest is on schedule and we do not anticipate any changes."
Organizers said Metro "will be monitoring the area" in downtown Las Vegas and noted that staff and participants are "always vigilant."
Likewise, Wendy Adams, community events manager of the Boulder City Hospital Foundation, expressed confidence in security procedures planned for the 55th annual Art in the Park in the center of Boulder City Saturday and Sunday.
"We are pressing forward and we are confident in our safety plan that is in place," Adams said in a statement.
Organizers of Diner en Blanc, an exclusive all-white communal dining event planned for Sunday, also said plans are moving forward, but they have an advantage in that the location is not announced in advance, and is known only to ticket holders. While affirming that "security is of the utmost importance," the statement continued, "security will be reinforced at our secret venue by Diner en Blanc-Las Vegas and the location itself," and concluded, "As we mourn this tragedy together as a community we still look forward to coming together to celebrate this amazing city."
Contact Heidi Knapp Rinella at Hrinella@reviewjournal.com or 702-383-0474. Follow @HKRinella on Twitter.