Which Strip restaurants have been bought out during F1 race?
Updated May 24, 2023 - 2:39 pm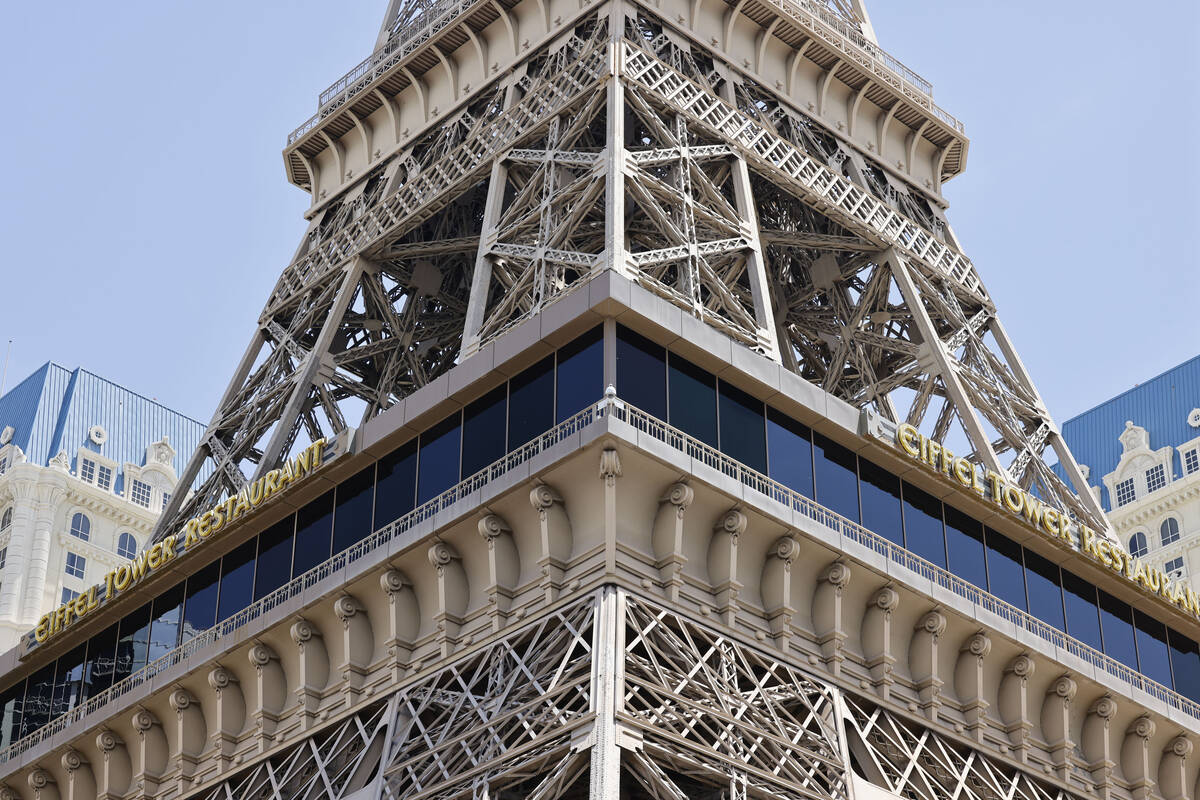 In Vegas, who doesn't want a room with a view? During the Formula One Las Vegas Grand Prix, there are plenty of folks with the means and inclination to procure a room with a view. Make that a big room, with a big view.
About six weeks ago, a waiter at Giada in The Cromwell let slip that the restaurant had been bought out for Nov. 17 (the night of the final practice session) and Nov. 18 (the night of the race). And that got us wondering: What other restaurants on the Strip with a view of the track had been bought out for private events during F1?
Strip properties were tight-lipped when we inquired. But here's what we know now about buyouts:
■ Buddy V's Ristorante in The Venetian: Elizabeth Blau, whose Blau & Associates owns the restaurant, said she had received buyout requests almost daily but nothing had been decided.
■ Giada in The Cromwell: To verify, the RJ made test dinner reservations for F1 weekend. The restaurant, confirming what the waiter said, recently called to cancel the reservations because of the private events.
■ Gordon Ramsay Hell's Kitchen at Caesars Palace: In a February interview, the celebrated chef said he was planning a pop-up at the restaurant for "watching the most exciting experience in the history of F1," but no other information has become available.
■ Eiffel Tower in Paris Las Vegas: The restaurant has been bought out, said R.J. Melman, president of Lettuce Entertain You, whose portfolio includes Eiffel Tower restaurant.
■ Mon Ami Gabi in Paris Las Vegas: The restaurant, another Lettuce property, has not been bought out. "We might do our own event," Melman said.
■ Ocean Prime in the 63 development: The not-yet-completed $20 million rooftop steakhouse, which encompasses 17,000 square feet inside and out, has been rented all three days (Nov. 16-18) of F1, according to developer Cameron Mitchell, with guests paying millions for all-you-can-enjoy meals and prime watching at the 11th turn of the track.
■ Brezza in Resorts World: The property lies just north of the track, but its famed chef (Nicole Brisson), soaring space and capacious terrace (with Strip view) might still attract an F1 buyout. The cost, director of operations Rob Moore said, would be at least $100,000.
Limited real estate
Although the 3.8-mile circuit also encompasses stretches of Koval Lane, Sands and Harmon avenues, and small private rights of way, the focus of the nighttime practices and race is on Las Vegas Boulevard and its glowing properties, from Sands Avenue south to the curve east at Harmon Avenue.
Unlike the Miami Grand Prix, held May 5 to 7 at the Miami International Autodrome campus, where trackside VIP villas and 65-plus restaurant pop-ups could easily be accommodated, F1 Vegas is running through the heart of the city.
According to RJ research (aka the long walk), about two dozen Strip restaurants could conceivably offer views (from streetfront to elevated) of the race. That number will change with the installation of screens, stands and other F1 structures.
Keeping mum
The RJ followed its research by asking race organizers about potential restaurant buyouts.
"Transparently, there is really nothing to share on the F&B programming/experience at this time as most of that is getting flushed (sic) out," Joslyn Garcia, director of communications for F1 Vegas, wrote in an email.
We also contacted representatives for nearly all the view establishments on the race route about F1 buyouts, booked or potential. Almost no one responded or would discuss the subject except those listed above.
Why the reticence? Strip properties are famously closed-mouth; the CIA is leakier. Also, several industry insiders surmised, restaurants might not have completed buyouts, could still be deciding between a buyout versus a pricey ticketed gathering, or simply do not want to seem exclusionary (hilarious for an event drawing some of the most affluent people on the planet).
We'll update the buyout roster as more information emerges. Because exclusivity always tastes better with a view.
Contact Johnathan L. Wright at jwright@reviewjournal.com. Follow @ItsJLW on Twitter.