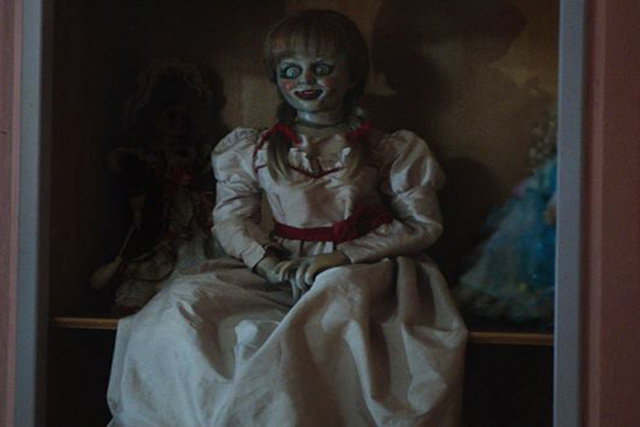 Apparently, French teens can't handle the new film "Annabelle," but it's not because of the scares.
"Horror movie 'Annabelle' has been withdrawn from several French cinemas after the spooky prequel about a demonic doll saw teenage filmgoers rioting in auditoriums," The Guardian reports. "Managers in Marseille, Strasbourg and Montpellier have cancelled screenings until further notice for security reasons after under-16s began fighting, throwing popcorn and even ripping up theatre seats."
Cinema owners claim the adolescent audience members simply did not respect public decorum, and the nature of the movie — a laugh for teens, instead of a scream — fueled misbehavior.
Contact Ashley Casper at acasper@reviewjournal.com. Find her on Twitter: @TheCasperA