Lucasfilm and Disney Interactive launch free 'Star Wars' app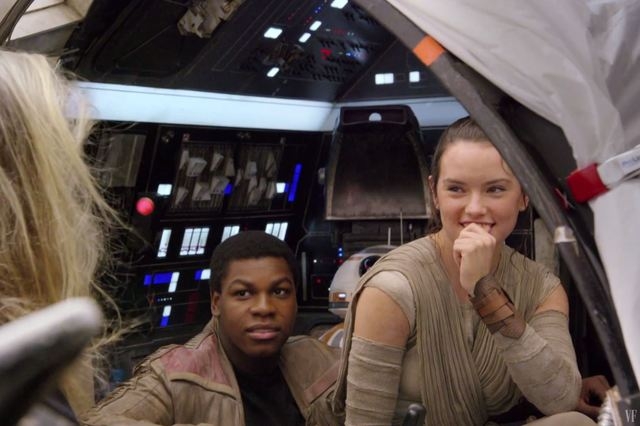 LOS ANGELES – Is this the app "Star Wars" fans are looking for?
Lucasfilm and Disney Interactive are launching a free "Star Wars" app featuring breaking news, video, social updates, interactive features and other exclusive content about the epic franchise, part of the promotional strategy for the December release of "Star Wars: The Force Awakens."
The app, available for Apple iOS and Google Android devices, pulls in news and posts from the Star Wars network of digital channels, including StarWars.com as well as the official "Star Wars" channels on Facebook, Twitter, Instagram, YouTube, Tumblr and Google+.
See More:'Star Wars: Uprising' Mobile Game to Open New Chapter in Star Wars Universe
The app is free to download from Apple iTunes and Google Play.
While Disney/Lucasfilm and its partners have released mobile games and other apps tied to the "Star Wars" universe, the new app is the first one geared around letting users plug in to get daily updates on the latest developments and engage with other fans.
One nifty new twist: an augmented-reality feature that unlocks 3D characters from "Star Wars: The Force Awakens," triggered by pointing a device's camera at an object. Lucasfilm will demo the app's augmented-reality experience at Comic-Con, which kicks off Thursday in San Diego. By pointing the app at a poster, users will activate a life-size interaction with a Stormtrooper or the BB-8 droid. The studio also will offer attendees a limited-edition version of the poster so they can take the experience home.
The "Star Wars" app provides customizable notifications on major announcements from across the franchise, including trailer releases, movie updates and game news. The app's video content will include trailers and behind-the-scenes featurettes.
Other features: "Force Trainer," an interactive lightsaber training activity; a "selfie" tool that puts users in various "Star Wars" costumes and settings, including Jedi, Princess Leia and Han Solo's carbon-freeze; and shareable animated GIFs of iconic scenes and characters from the "Star Wars" movies and TV shows, including "Star Wars: The Force Awakens" and "Star Wars Rebels." It also includes "Star Wars"-themed weather forecasts, "This Day In Star Wars History" factoids, and classic sound clips and sound effects from "Star Wars" characters, creatures, weapons and scenes.
RELATED
'Star Wars: The Force Awakens' trailer already viewed over 200 million times
New 'Star Wars' trailer shows Han Solo, Chewbacca – VIDEO
New 'Star Wars' merch on sale September 4