Neon and food trucks? It must be 'Late Night Chef Fight'
November 28, 2014 - 6:46 pm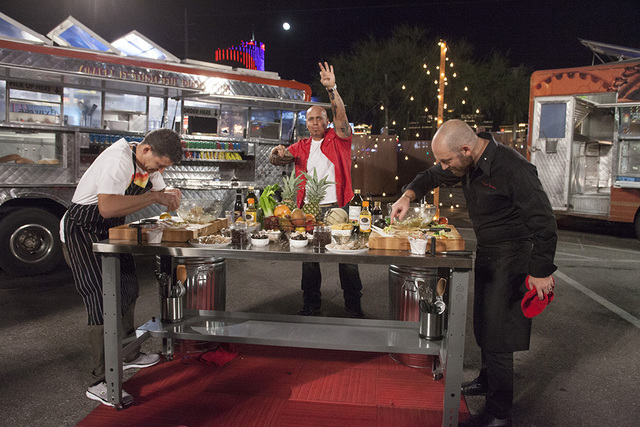 Nightlife and fine cuisine, two of the Strip's most celebrated institutions, are thrown together for the new series "Late Nite Chef Fight" (7 p.m. Saturday, FYI).
Each episode of the cable competition pits two Vegas-based chefs against each other in a three-round culinary battle. Trading their high-end kitchens for poorly stocked food trucks they've never set foot in, the chefs make the most of what they're given in front of a live audience in a Strip-adjacent parking lot.
Vic "Vegas" Moea and Laila Ali host the series, which is part of the Bio channel's rebranding as FYI.
Here's a look: