It's a crazy world for award-winning Mandarin Oriental bartender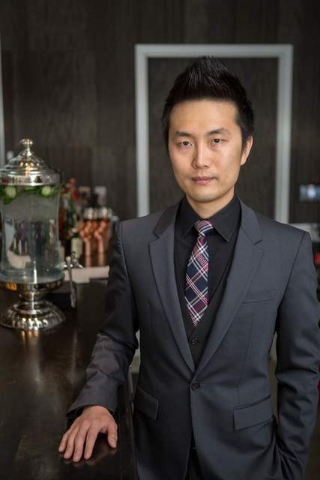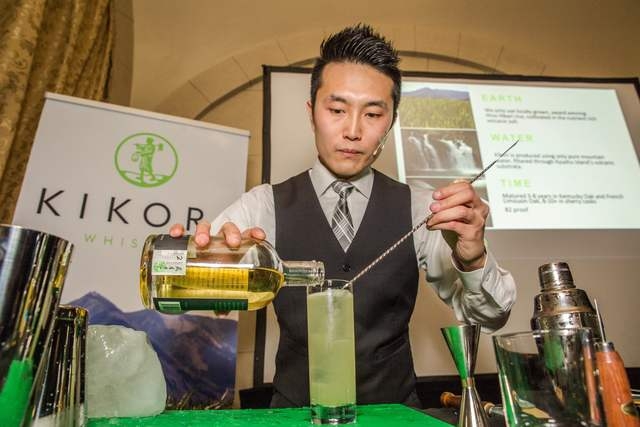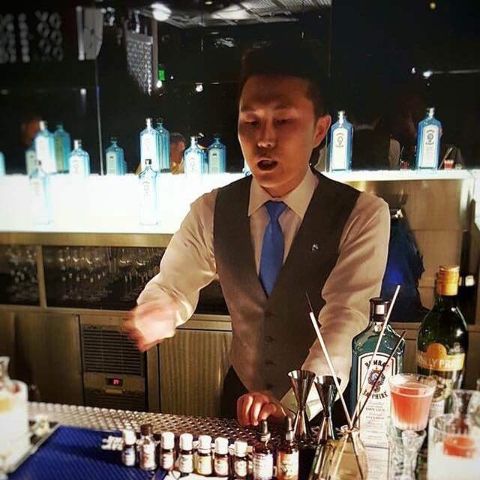 It's a cold, shaken and stirred world out there for SeongHa Lee.
The Korean bartender is mixing up cocktails in competitions around the globe and — for the past five months — at Mandarin Oriental.
After turning down a career in technology with his father's company, Lee bartended his way to America, where in 2015 he took the top spot in the region for Bombay Sapphire's "Most Imaginative Bartender," then went on to nab second place overall in the national competition.
"The first time I started a bartending job, my father, he got pissed. My major was computer engineering," he said.
His father isn't angry anymore.
Lee was featured in GQ, landed a permanent spot at a Strip fixture and is asked to guest-bartend all over the world.
"I'm just trying to make my name value," he said, sitting in a booth at one of his favorite bars, Atomic Liquors in downtown Las Vegas. "That's why I'm doing competitions."
Neither the alcohol nor the success have gone to his head.
You can find him crafting cocktail menus, mixing drinks and talking to patrons up to six days a week at the hotel bar.
"It's crazy," he said of his schedule with a laugh. A typical shift begins at 3 p.m. and ends at 1 a.m. or close to it.
Lee, 35, says many competitive cocktail makers focus too much on the craft and not enough on the day-to-day job that comes with it.
"So I don't want to be (just) a competition bartender," he said.
But competing is what got him his ticket to the U.S.
In 2013, Lee won first place in the "Bols Around the World" cocktail competition for the Asia Pacific region, which meant he'd compete in the global finals. He was the fourth-place champion.
"If I didn't make the final, I didn't make it here, too," he said. "If someone makes any global competition final, it will change their life."
Lee didn't care where he ended up after doing so well in the competition, but he knew he wanted to travel and tend bar. A brand ambassador suggested Sin City.
"To me, it was really huge."
After starting with a newly opened bar, Lee moved up to the 23rd floor at Mandarin Oriental, where he says his competitive spirit is embraced.
"I got a lot of job offers from other states, like New York," he said, upon moving to the U.S. "But I want to stay here."
The Vegas cocktail scene has room for improvement, Lee says, and he wants to help bridge that gap.
Lee's next competition will be the 2016 "Most Imaginative Bartender," and he's coming back for the gold, he says. Then he's headed back to Korea for some well-deserved down time with family and friends.
Contact Kimberly De La Cruz at kdelacruz@reviewjournal.com or 702-387-5244. Find her on Twitter: @KimberlyinLV