Rehab making final splash at Las Vegas' Hard Rock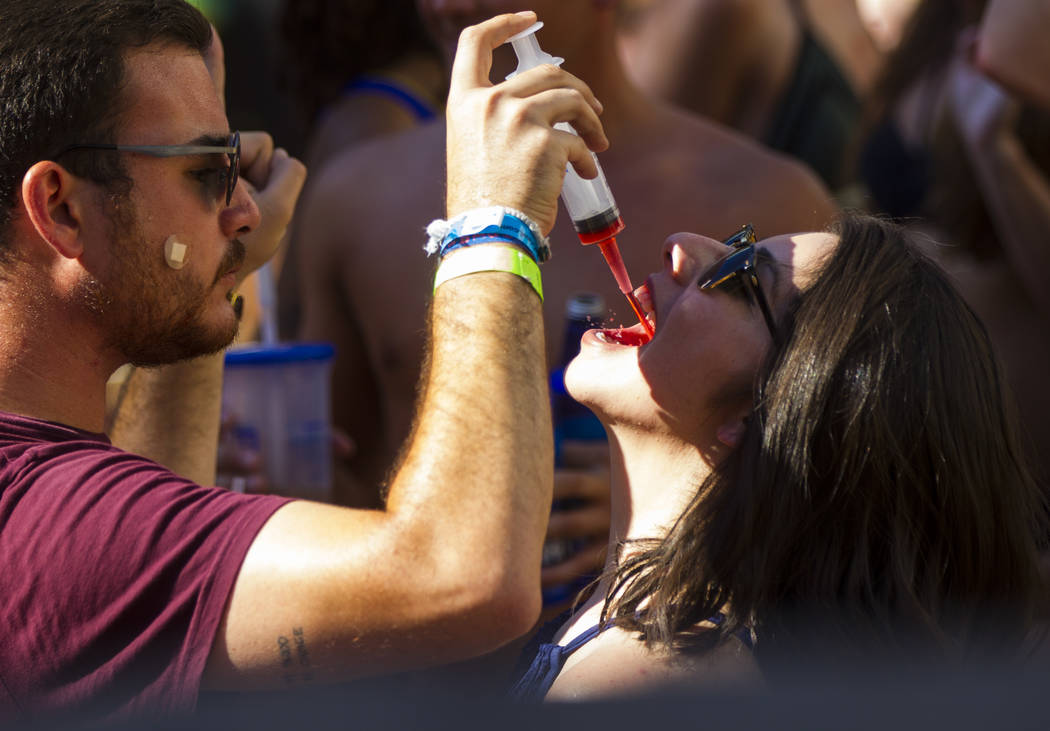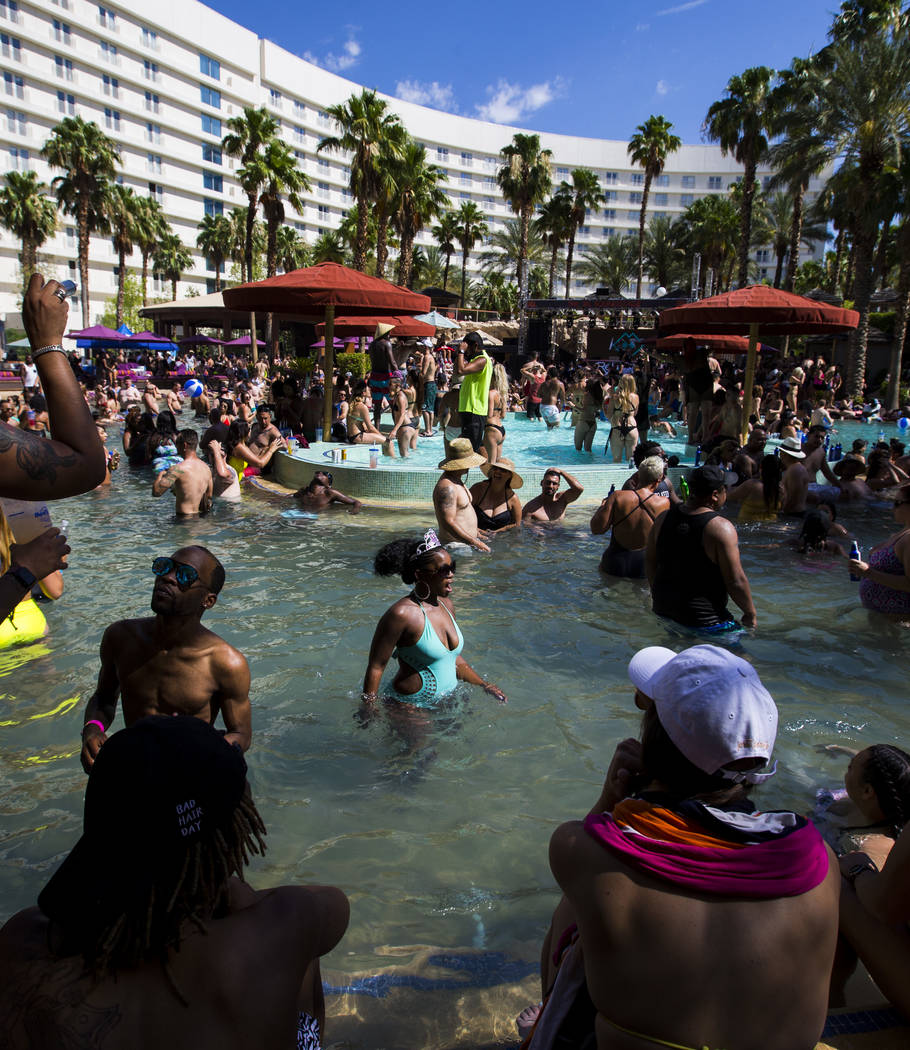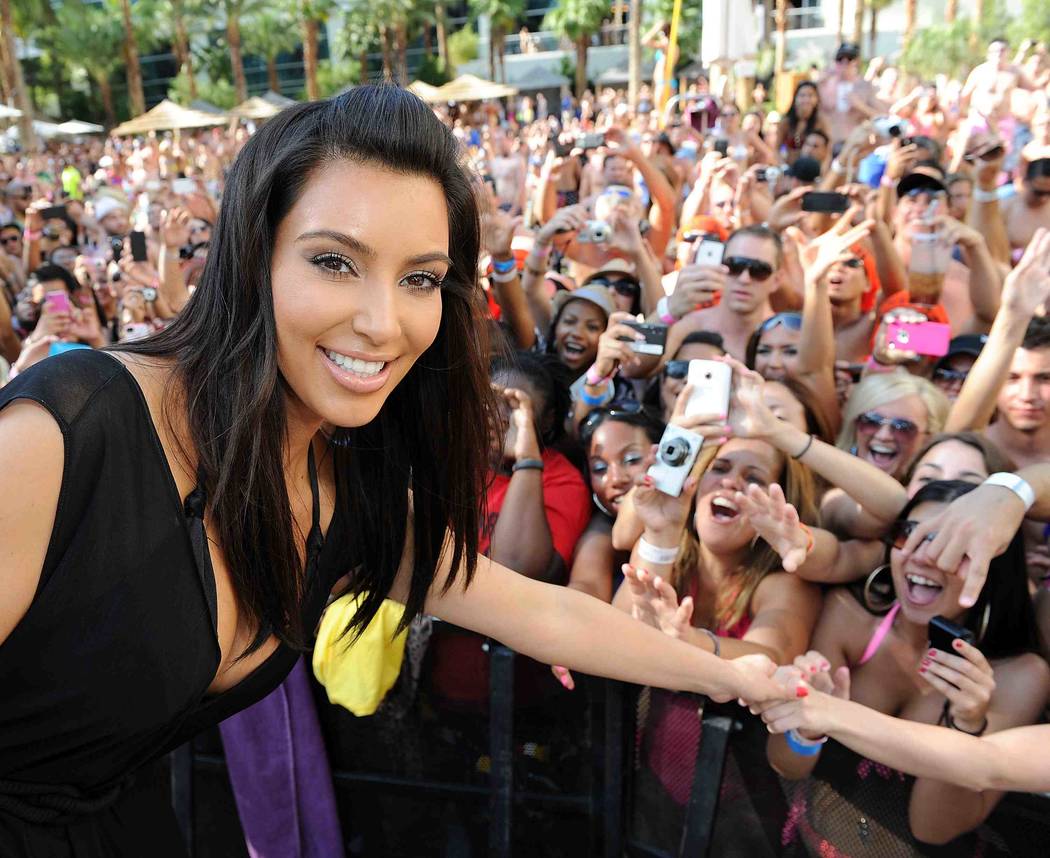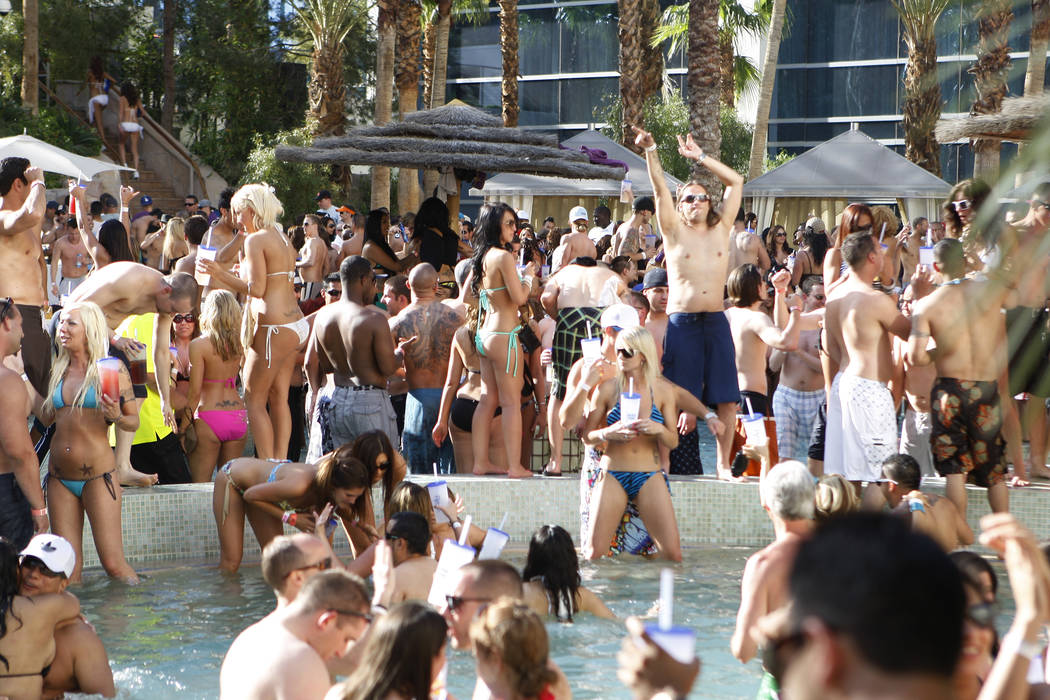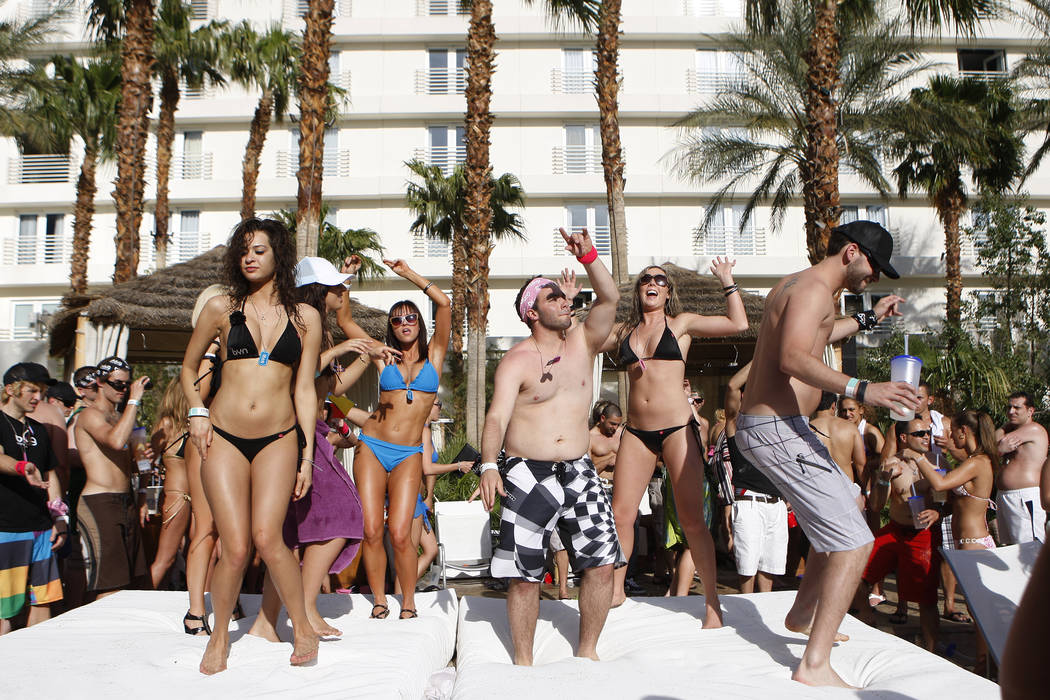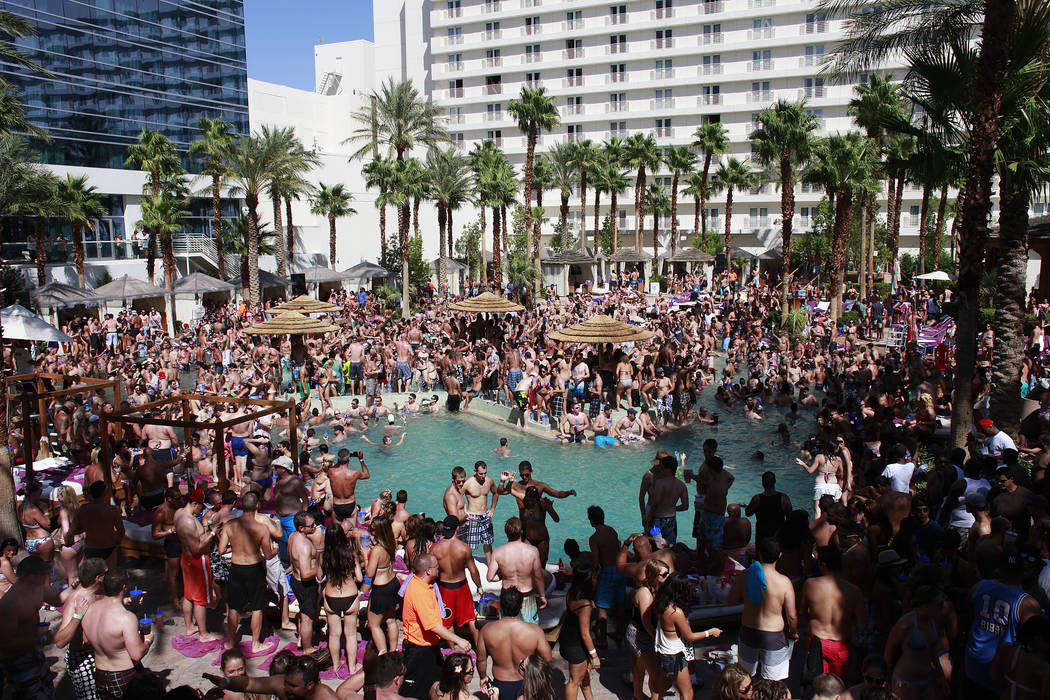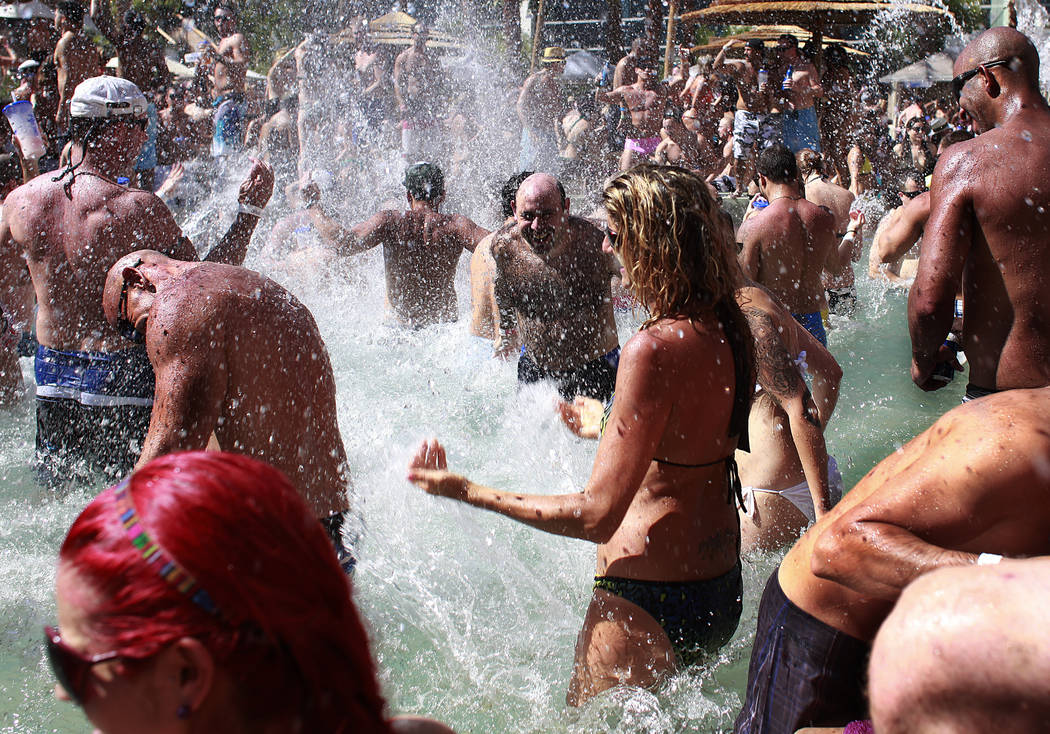 Rehab, the Hard Rock Hotel pool party that spawned the city's dayclub culture and helped turn it into a $250 million-a-year phenomenon, is coming to an end this weekend after 15 years, hundreds of thousands of partygoers and no telling how many visits to the nearest health clinic.
Nostalgic blowouts Saturday and Sunday will celebrate the legacy of the first event popular enough to convince 20-somethings from around the world that triple-digit temperatures were the ideal setting for triple-digit blood alcohol levels.
For the record, I adore the Hard Rock pool. It's one of my favorite places in Las Vegas. I just always make sure to visit on Wednesdays or Thursdays so the chlorine can have as much time as possible to kill off anything and everything left behind from the weekend bacchanalia.
Rehab is the first casualty of the hotel's yearlong transformation into Virgin Hotels Las Vegas, a fact that's somewhat fitting considering that Rehab could have forced the Hard Rock to change its name way back in 2010.
That's when Hard Rock Cafe International Inc. filed a lawsuit seeking to dissolve the hotel's licensing agreement because it claimed the truTV reality show "Rehab: Party at the Hard Rock Hotel" depicted the property as "a destination that revels in drunken debauchery, acts of vandalism, sexual harassment, violence, criminality and a host of other behavior that most members of the general consuming public … would find unseemly and objectionable."
"Unseemly and objectionable" is in the eye of the beholder, but you didn't need to watch much past the opening credits of the spectacularly wrongheaded series, which somehow lasted three seasons from 2008 to 2010, to agree with everything up to that point.
"Rehab: Party at the Hard Rock Hotel" is a relic of a less innocent time. With its gratuitous anatomical close-ups like something out of a 2 Live Crew music video, only with far less plot, there's no way the show would make it on the air today.
Heck, even the bikini bottoms on this summer's edition of "Bachelor in Paradise" were routinely blurred out.
Contact Christopher Lawrence at clawrence @reviewjournal.com or 702-380-4567. Follow @life_onthecouch on Twitter.