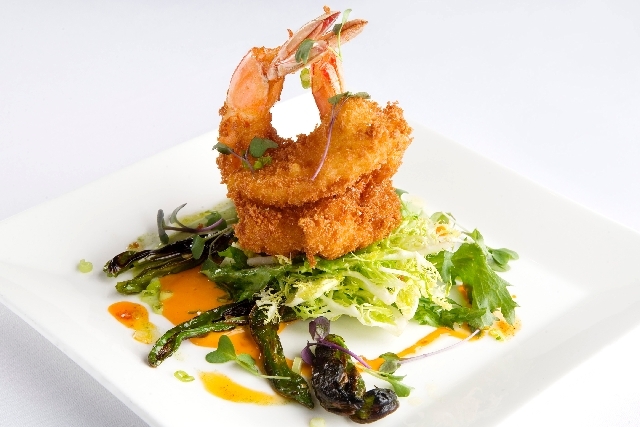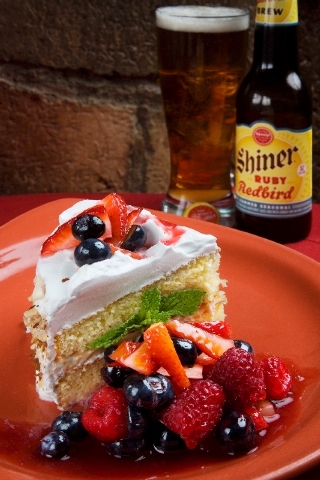 Fish and chips
Seafood Shack, Treasure Island
Anchor Steam is used to prepare the beer-battered cod, served with french fries, $17.95.
Green chile beer-battered shrimp
Strip House,
Planet Hollywood Resort
The shrimp, in a batter infused with Rio Grande Pancho Verde Chile Cerveza, is served on a bed of mesclun with grape tomatoes and spicy vinaigrette, $22.
Tres Leches Cake
Amigo's, Fiesta Henderson
The traditional cake, with a topping made with Shiner Ruby Redbird, is part of a four-course beer-pairing dinner planned for Tuesday at Amigo's, $30.
Royal Red Lager-braised short ribs
Triple 7 Restaurant and Microbrewery,
Main Street Station
The short ribs are seared and deglazed in the red lager until tender, then served with garden vegetables, garlic bread and a 16-ounce glass of lager, $12.99 (available through Sunday).
Battered caramel-poached apple
Chocolate & Spice Bakery
Craft-beer-battered tempura-style caramel-apple donuts are served with a caramel sauce, $6 for four pieces.
If you have suggestions for On the Menu, please contact Heidi Knapp Rinella at Hrinella@reviewjournal.com, or call 383-0474.