Red Carpet Report: $400,000 Valentine's Day gift, 'Splash,' Melody Sweets, Tao Group, El Dorado Cantina, Du-Par's
February 8, 2017 - 12:00 am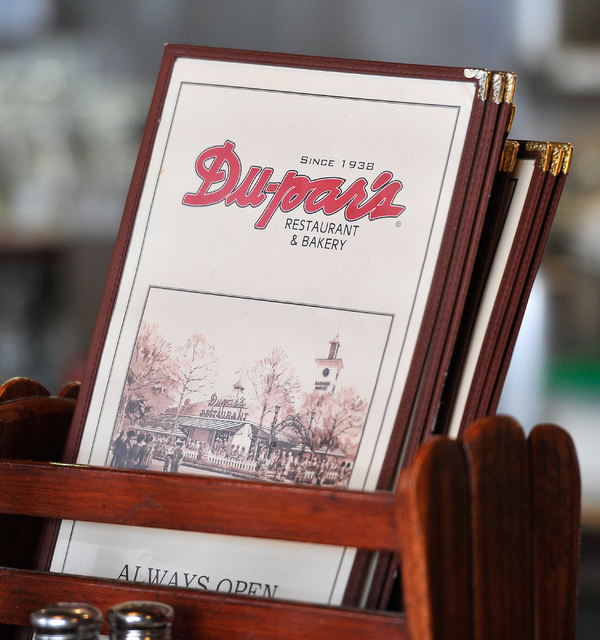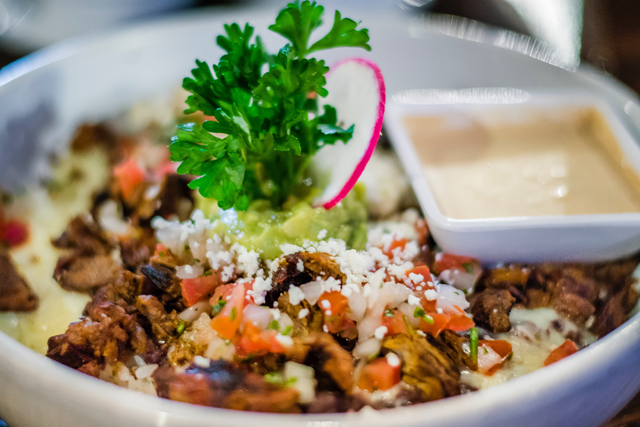 It's "I love you" 400,000 times! Here is an incredible gift to say "I love you" on Valentine's Day next Tuesday. Jesika Towbin of Towbin Motorcars and Jessica Marshall, owner of Miss Daisy Flowers, have teamed up for what surely is one of the most unique gifts on Cupid's Day.
For $400,000, they will deliver a new Rolls-Royce Dawn (voted Car of the Year in Britain) filled with 1,000 long-stemmed red roses to your Valentine. Is there a more memorable or romantic (or extravagant!) gift for Valentine's Day?
SECOND 'SPLASH'
When the water show "Splash" produced by Jeff Kutash opened at The Riviera in 1985, it made headlines for its lavish spectacle and daring aquacade of music and dance with gorgeous showgirls in glamorous costumes and a 20,000-gallon water tank.
It ran 20 years and was the pride and joy of then Riviera owner Meshulam Ricklis. The billionaire watched over it nightly and was always accompanied by an Israeli Secret Service bodyguard. Over the years, Rik, as he was affectionately known to all, gave his loyal bodyguard three burger franchises.
It was from companies he'd acquired including McCrory Stores, Elizabeth Arden, Beatrice Foods, Faberge, Carnival Cruises, J.J. Newberry, Lerner, Playtex, Dewar's and RKO-Warner Theaters. In 1977, he married then 23-year-old actress-singer Pia Zadora, who still lives here and performs at Piero's.
Rik, 93 and living in Israel, has given his blessing for his longtime Mossad security chief to use profits from the burger franchises to finance "Splash 2" at The Rio. I broke the news of "Splash" last March.
Jeff told me, "We were the first show to have water in the desert. It was also the first American show to have pyrotechnics, laser lights. We were Cirque du Soleil long before 'O.' The timing is right for that kind of Las Vegas extravaganza again. What we can now do with technology will make it an even grander spectacle."
'SWEETS SPOT'
An extra shout-out for "Absinthe" chanteuse Melody Sweets, who leaves her circus-tent home at Caesars Palace tonight for her one-night-only show "Sweets Spot" at Cabaret Jazz at The Smith Center for the Performing Arts.
Think of it as a pre-Cupid's arrow salute to love and romance with razzle-dazzle thrown in for good measure. "It's just in time for Valentine's Day with more skin, more feathers and a lot more Old School Vegas flare," said Melody.
The brunette bombshell is promising plenty of eye candy striptease with burlesque by Miss Exotic World Roxi D'Lite, pinup star Bettina May and contortionist Brittany Walsh, the world record-holder for acrobatic archery. Lon Bronson's All-Star Band becomes Melody's band for the night, with featured entertainment by tap-dancing twins Sean and John Scott.
The plan by "Absinthe" producer Ross Mollison of Spiegelworld to move from Caesars to Rose. Rabbit. Lie. at The Cosmopolitan of Las Vegas has once again been delayed by a Las Vegas judge overseeing his dispute with Base Entertainment over ticket commissions.
"Absinthe" will remain at Caesars for at least another 90 days in the latest ruling. By the time this legal mess is resolved, it will be another two years that remains on the Caesars contract, so why not settle with a one-year stay, then a one-year earlier-than-planned relocation?
SUPER BOWL STARS
Our Tao Group teamed up with Houston's hottest new upscale hospitality team for parties at The Cle Group's Spire and Cler venues during Super Bowl 51 Weekend. Tao managers set up 40 VIP sections in Spire and flew in DJs Carnage, Tiesto, Vice, Skrillex, Snake and RL Grimes with Playboy Playmates and Bunnies for performances by Flo Rida, LIV and Stevie J.
Incidentally, our Tao partners here are getting ready to open their most ambitious undertaking to date. They are behind a new Tao in Los Angeles this spring in their hotel Dream, which also will feature Avenue nightclub, Highlight rooftop lounge pool and Beauty & Essex, which we have here at The Cosmopolitan. Dream is at Selma and Cahuenga in Hollywood.
YEAR-ROUND FIGHT
It's a 12-month battle to ensure that Southern Nevadans fight year round against the exploitation of young and underage women. Over Super Bowl Weekend, The Shero Foundation held its second-annual masquerade-themed Mardi Gras gala to increase public awareness of exploitation in our community and benefit rescued and at-risk girls and women.
Founder Kimberly Miles was joined by Lydia Ansel, April Diamond, Jennifer Lier and David Longoria at Rain in The Palms for the organization that empowers women younger than 25 who have been or are at risk of being abused, abandoned, neglected and exploited. Individuals who have been rescued and helped by the foundation attended. More: SheroFoundation.org.
25 BECOMES 50
Many of our valley restaurants offer 25 percent discounts to mark special occasions, but chef Paco Cortes of El Dorado Cantina is doubling the offer to 50 percent Feb. 13 from 12 a.m. to 12 p.m. Diners for the 24 hours will get their food and drinks at half price in the restaurant's "Feeding the Local Love" special. Go celebrate a day earlier than planned.
And in late-breaking news Tuesday, longtime Downtown staple Du-Par's closed at midnight. Click here for tips on Tonight and Tomorrow in Las Vegas.