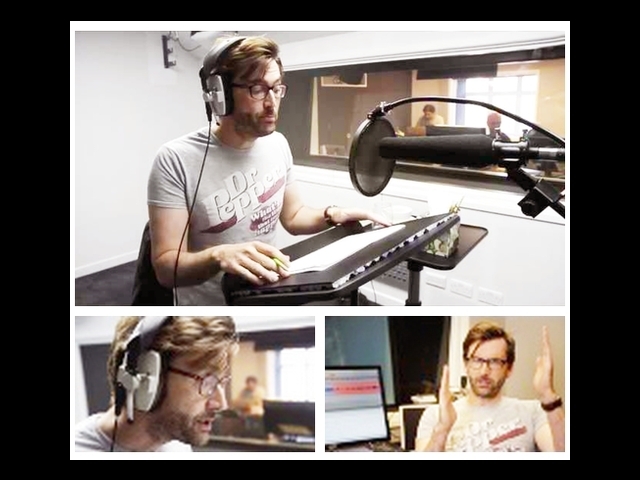 I don't know about you, but when Billie Piper left "Dr. Who," I fell into a sort of hollow, vacuous state of existence for two weeks.
She portrayed Rose Tyler. She was in love with Dr. Who. They were one of the great TV couples. Then she left the show, thus leaving the Dr. Who of that era, David Tennant, to deal with the universe without her.
Then Tennant was replaced, as Who doctors are every few years.
And now here is Tennant narrating an Xbox Kinect game. Now there's no false pride in narrating a video game on a YouTube video while you're wearing a Dr. Pepper shirt.
But forgive me if I miss Tennant as Who, and Piper as Rose. So sad.
If you ever need a fix of both actors, Tennant costars with the great Peter O'Toole in an old short miniseries called "Casanova." It's excellent, and the bonus is "Casanova" was turned from a classic book into a TV script by Russell T Davies, who revived "Who."
Piper, of course, went on to star as a hooker in the Showtime series, "Secret Diary of a Call Girl." Yep. She did. But I am still considering starting a Rose Tyler support group. Because that's a grown-up thing to do.