State's pot tourism blockade has unintended victims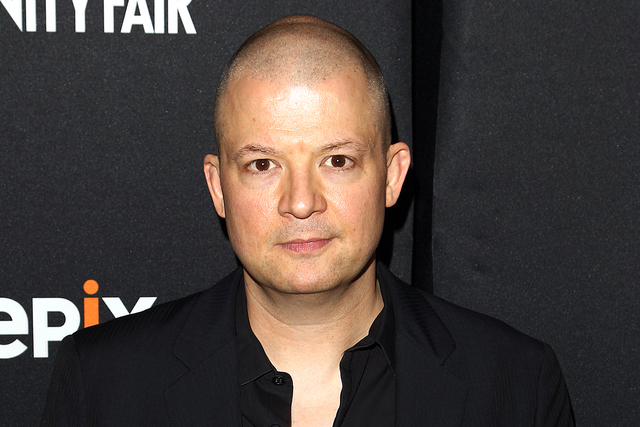 Workers with the state of Nevada are using regulatory power to stop many cancer patients from getting medical marijuana, in an effort to curb pot tourists from California.
By law, Nevada allows visitors from other states to use their home state's medical marijuana cards to buy medical weed at dispensaries. This is called "reciprocity."
As much as half of Nevada dispensary business comes from reciprocity, especially from California, where doctors typically hand patients paperwork instead of making them go fetch state-issued ID cards.
What happened, inevitably, is some doctors online, and some in Nevada, began issuing California doctor recommendations to patients who showed them passports, which appeared to be within legal bounds, until regulators at the Nevada Division of Public and Behavioral Health started telling dispensaries they can no longer accept California patients bearing doctor recs without state-issued pot cards.
That halted legitimate patients from buying medicine from dispensaries.
And the dispensaries need California money for business, because the state made dispensaries spend millions on fees after waiting 15 years for politicians to abide by a 2000 voter referendum approving medical marijuana.
What's more, the Nevada Division of Public and Behavioral Health this month reportedly spent taxpayer dollars funding a group of anti-marijuana speakers to rally in Reno and in Las Vegas at events called "Marijuana Summit: What Health Care Professionals, Law Enforcement Officers, Employers and Members of the Court Need to Know."
"I think it's really pathetic that the Division is picking winners and losers," Assemblywoman Michele Fiore, R-Las Vegas, said Wednesday.
Fiore cast one of the key votes which gave medical marijuana the two-thirds legislative support to make medical pot happen. She castigated the Division's "burdensome" "overregulation."
"My one vote — that's why we have medical marijuana in this state, and I'm standing by that. If our board wants to get in the way of legislators, then I highly suggest they run for office and get elected," Fiore said.
Fiore said we should follow the money regarding anti-marijuana powers, because prison lobbyists and pharmaceutical companies benefit by forcing cannabis users to buy on the street instead of in dispensaries.
"There's a lot of nonviolent, victimless people in prison right now with marijuana," said Fiore, an advocate to reform the prison state.
Nevada Sen. Patricia Farley, R-Las Vegas, said lawmakers have been working on this issue and hope to have it fixed soon, while addressing the California ambiguity in pot law.
"In all honesty, they are working with us to try to resolve this," Farley said of the Division.
A Division spokeswoman told me she would have to get back to me with answers to two questions: Who was behind putting an end to California doctor recommendations; and how much taxpayer money was spent on those marijuana summits?
Meanwhile, Nevada voters appear headed to approve recreational marijuana on the November ballot. An AP poll found 61 percent of Americans favor recreational marijuana, while a Harris Poll found 81 percent of Americans support medical marijuana.
Las Vegas is already a marijuana hub, in a way. Not only is weed popular in the entertainment community (and the health care community, and many other industries), casinos stage weed-centric acts constantly, from reggae to rappers, rockers and their fans.
JIM NORTON WEENING OFF PORN
Mirage headliner Jim Norton, famous for cracking jokes about his sexual appetite, floored me with news he's cutting back on "the deviant sexual stuff," which is deviant enough that this newspaper wouldn't print many of his funniest jokes.
In the comedy world, this is like when Dave Attell gave up hard boozing.
Norton's porn addiction got so serious, there have been times he's begun activating porn with a goal in mind, even though he is scheduled to go perform on stage, and he'll think, "What am I doing? Insanity!"
"It is scary, because you start to think of yourself as that thing, like, 'What am I going to be without that?' But that's how addictive thinking gets us. It convinces us that it's a part of who we are, and it's not. It's this unhealthy thing we're doing to run away from who we are."
Norton, a star on SiriusXM's "Opie Radio," performs Friday at the Mirage ($33-$54). Norton's change of course won't affect his standup yet, because this is pretty new to him. And he's still dabbling.
"I'm certainly not perfect. I'm not saying I never watch that stuff. But I'm making a real effort," he said.
There was no eureka moment. He just got worn out.
Doug Elfman can be reached at delfman@reviewjournal.com. He blogs at reviewjournal.com/elfman. On Twitter: @VegasAnonymous