Toni Braxton says she's 'very lucky'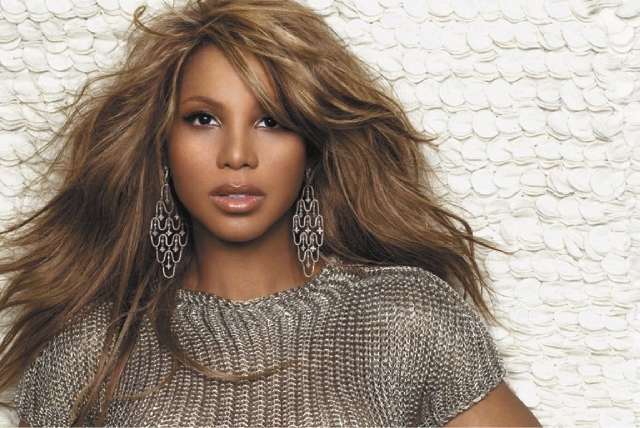 Let's check in with Toni Braxton and see what hurdles the universe has placed in front of her. Oh right, she is battling lupus, she got divorced, and she went bankrupt.
Yet Braxton sounds pretty chipper about life, while she is headed to Vegas. On Friday, she will launch a new minitour from the Palms' Pearl.
"I'm very lucky," Braxton says. "My doctor told me I would never be able to tour again."
So naturally, Braxton is looking forward to returning to Vegas five years after she lost her Flamingo hotel residency to lupus.
"I have been eating well and making sure my meds are great, to get my mind and body healthy enough to perform," she says.
When musicians get diseases, they must still buy concert insurance to cover broken contracts if they get ill, as Braxton did. When I ask if she got insurance again, she groans.
"Oh yeah," she says. "That part was challenging. We worked it out. It was expensive, but it was worth it."
In fact, Braxton went bankrupt after Lloyds of London, her old insurance company, declined to honor her Flamingo-cancellation policy, leaving her with serious debts.
Her bankruptcy was settled recently, although TMZ reported that Braxton lost the rights to 27 songs.
Here's her perspective on that whole money thing:
"I have nothing else (scandalous) on my plate. I don't do drugs. I don't drink. Well, I like Champagne. I don't do sexual videotapes. If money is all you have on me, I'll take that. It's actually not too bad," she says.
"Money is to be made, spent, lost."
She is also recording a new album with Kenny "Babyface" Edmonds in Los Angeles. She is breaking her self-imposed studio retirement because she is "feeling" new songs again.
"They talked me into putting my retirement on hold."
A new single could be out in September and a new album by early 2014.
She is co-starring in the third season of We TV's "Braxton Family Values."
And her divorce finalized July 25.
"There have been a lot of finalizations that have been happening in my life the last couple of months," she says.
The divorce made her "a little sad at first."
"I was in that relationship a long time. But now I'm, like: It's the best decision. We raise our kids together. We're great friends.
"I'm looking forward to new possibilities, from men to money to music. Maybe I should have a scandal!"
I tell Braxton I'd like to reserve part of this column as a singles ad for her, so what should it say?
"I'm like a dude, in that the fastest way to my heart is my tummy," Braxton answers.
"I'm a foodie. So feed me, take me somewhere really nice," she says. "It doesn't have to be expensive. Great food. Great conversations. A glass of Champagne. I'm kind of easy with that."
She says she hasn't really dated post-divorce, so she isn't sure what she's looking for. But she knows one thing:
"I don't want to be a cougar," meaning a woman in her 40s or 50s who dates "cubs" in their 20s.
"A guy in his late 40s or 50s is probably in my alley."
She does have a crush on a cub.
"Maybe LeBron (James), because he looks older," Braxton jokes. "He's 20-something now, and he looks 40-something. He's my cougar crush, LeBron. But he is engaged, so that's tough."
Besides, she says, "I'm 45. I'm old enough to be his mom."
Doug Elfman's column appears on Page 3A in the main section on Mondays, Tuesdays, Thursdays and Saturdays. He also writes for Neon on Fridays. Email him at delfman@reviewjournal.com. He blogs at reviewjournal.com/elfman.