Top 10 things to do in Las Vegas this week
Updated May 10, 2023 - 2:20 pm
BALLET
'The Wizard of Oz'
There are easier ways to be transported to the Emerald City than that freakin' tornado. Nevada Ballet Theatre will be taking audience members there with its season finale, "The Wizard of Oz." Choreographed by Septime Webre, the artist behind NBT's 2019 production of "Alice (in Wonderland)," the ballet features more than 50 dancers in hundreds of costumes, plus flying monkeys. See it at 2 and 7:30 p.m. Saturday, 1 and 5:30 p.m. Sunday and 7:30 p.m. May 18, with additional performances through May 21, in Reynolds Hall at The Smith Center. Tickets start at $30.95; thesmithcenter.com.
Christopher Lawrence
MUSIC
Sick New World
Clearly, nü metal has yet to grow old, as evidenced by this weekend's debut of the Sick New World festival. Headlined by a bevy of the biggest names from that hip-hop-influenced strain of heavy metal such as System of a Down, Korn, Deftones, Papa Roach and P.O.D., the wide-ranging fest also delves into industrial (Ministry, Skinny Puppy, KMFDM), goth and new wave (Sisters of Mercy, Ville Valo, She Wants Revenge), female-fronted hard rock (Evanescence, Flyleaf with Lacey Sturm, Spiritbox), boundary-pushing square pegs (Mr. Bungle, 100 Gecs, Death Grips) and much more with a lineup as outsize as all those JNCO jeans were back in the day. See Sick New World at 11 a.m. Saturday at the Las Vegas Festival Grounds. Sold out; sicknewworldfest.com.
Jason Bracelin
MOVIES
Tromania
There are bad movies you walk out of as soon as possible, then there are bad movies you soak in, savoring every ridiculous moment as though another may never come. Troma made its name with the latter, and some of those schlocktastic offerings will be celebrated during the two-night Tromania. In addition to multiple screenings, Troma co-founder Lloyd Kaufman will be on hand for photos, autographs and Q&As, and he'll provide live commentary during showings of "The Toxic Avenger" and "Class of Nuke 'Em High." See it all at 6 p.m. Friday and Saturday at The Sci Fi Center, 900 Liberace Ave. Tickets are $15 each night; thescificenter.com.
Christopher Lawrence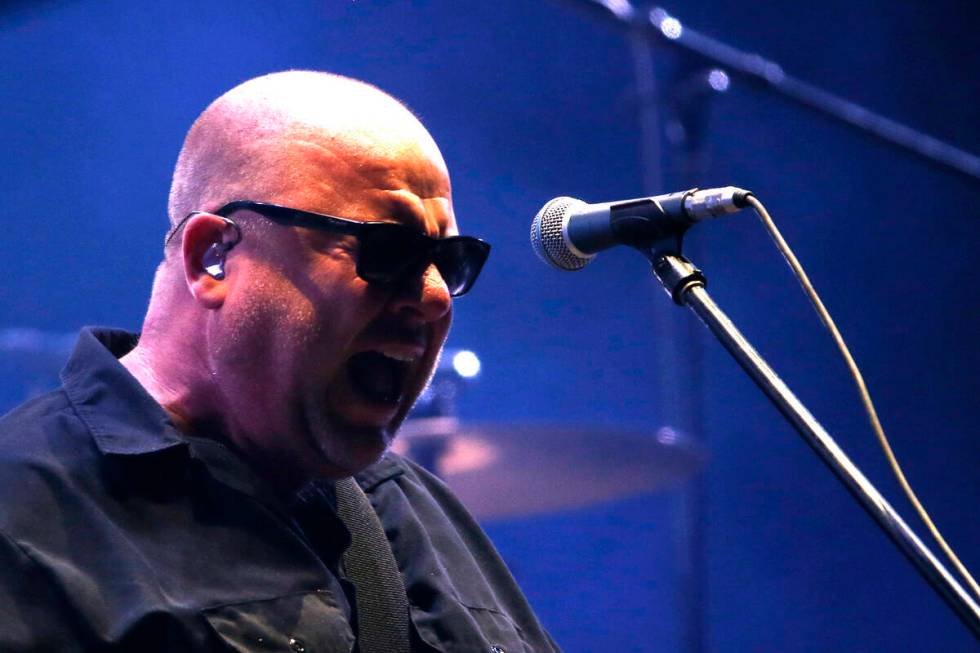 MUSIC
Pixies
While Nirvana, Pearl Jam and the Smashing Pumpkins were among the leading harvesters of the alt-rock boom of the early '90s, one of the groups that sowed the seeds for said bumper crop of bands was the Pixies. The coed quartet embodied the quiet-loud dynamics that Nirvana readily acknowledged as an influence. "Here Comes Your Man" once again when the Pixies hit town at 8 p.m. Friday and Saturday at the Encore Theater at Wynn Las Vegas. Tickets start at $55; ticketmaster.com.
Jason Bracelin
FOOD & DRINK
Bourbon-pairing dinner
On May 18, Gaetano's Ristorante in Henderson is joining with Pernod-Ricard to present a four-course dinner featuring pours from Rabbit Hole Bourbon. Among the pairings are four-cheese ravioli arrabbiata with Cavehill 95 Proof and Roman-style porchetta with Heigold 95 Proof. Cost: $115. Reservations: info@gaetanoslv.com or 702-361-1661.
Johnathan L. Wright
MUSIC
Danzig Sings Elvis
The "Evil Elvis" is among Glenn Danzig's nicknames — a nod to his Presley-like croon and brooding, darker-than-thou aesthetic — so it's only fitting that the Danzig/Misfits frontman takes his love of Elvis to the stage. Having released the "Danzig Sings Elvis" album in 2020, he'll perform some of those cuts in a rare engagement that'll see the dude who sang "How the Gods Kill" give voice to "Pocket Full of Rainbows." See him at 9 p.m. Friday at the Tropicana. Tickets start at $149.90; ticketmaster.com.
Jason Bracelin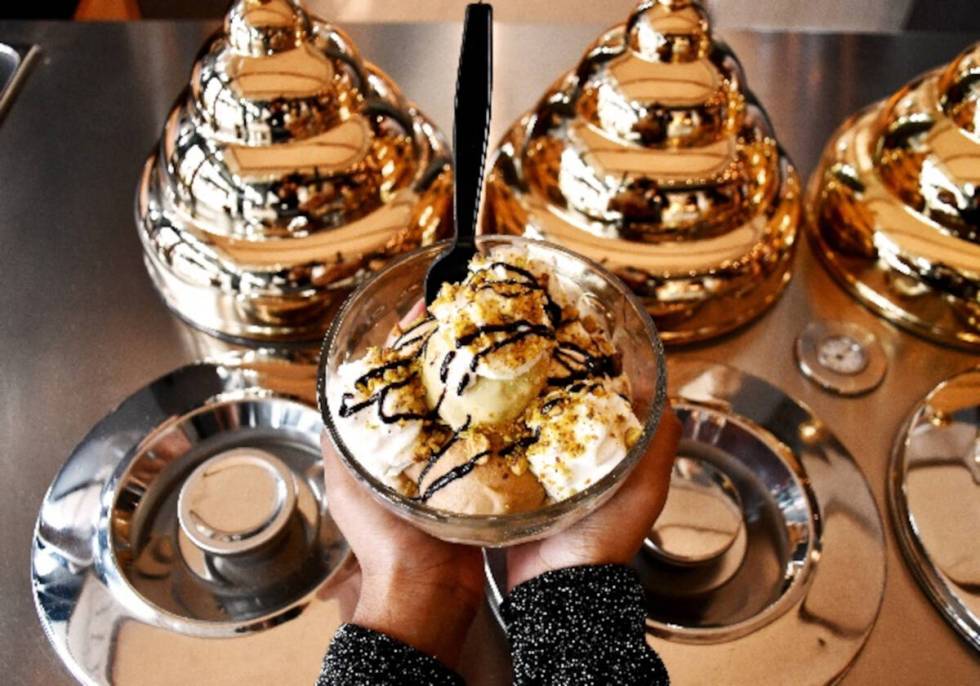 FOOD
Gelato pop-up
Eataly in Park MGM just launched Gelato alla Grande, a seasonal pop-up, featuring affogatos (gelatos and sorbettos drowned in espresso and liqueur) and sundae-inspired coppas (scoops of gelato and sorbetto with fruit, whipped cream and other toppings). The pop-up, at the Strip entrance to Eataly, is open from noon to 10 p.m. Sunday through Thursday and noon to 11 p.m. Friday and Saturday.
Johnathan L. Wright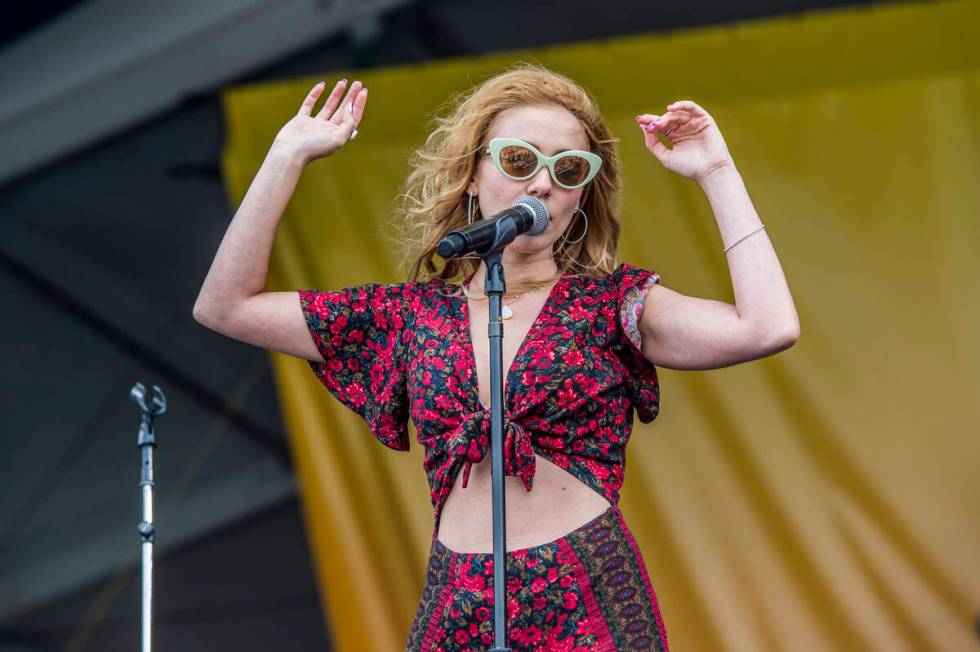 MUSIC
Jazz in the Park
You don't expect contestants to leave "American Idol" with a jazz education, but Haley Reinhart did just that, performing "Steppin' Out with My Baby" with Tony Bennett during the Season 10 finale. Reinhart opens the 33rd Jazz in the Park Series on Friday at the Clark County Government Center Amphitheater. Gates open at 6 p.m. each Friday through June 10. Admission is free, but tickets are required; clarkcountynv.gov.
Christopher Lawrence
FOOD & DRINK
Vic's happy hour
Vic's Las Vegas, the restaurant and jazz club in Symphony Park, has introduced daily happy hour from 2 to 5 p.m. with draft beer, house wine and well drinks for $7; special sliders ($5); bruschetta ($7); a fry bowl, rigatoni bake and fried ravioli ($9); and half pizzas ($11). Visit vicslasvegas.com.
Johnathan L. Wright
FAMILIES
'Water Circus Silver'
It sounds a bit like what you might get if "O" took place in a park and a parking lot. Cirque Italia's "Water Circus Silver" promises dazzling performers and a stage that holds 35,000 gallons of water. See it Friday through Monday under the big top at Craig Ranch Regional Park and May 18 to 22 at the Meadows Mall. Tickets start at $30 for adults and $15 for children; cirqueitalia.com.
Christopher Lawrence