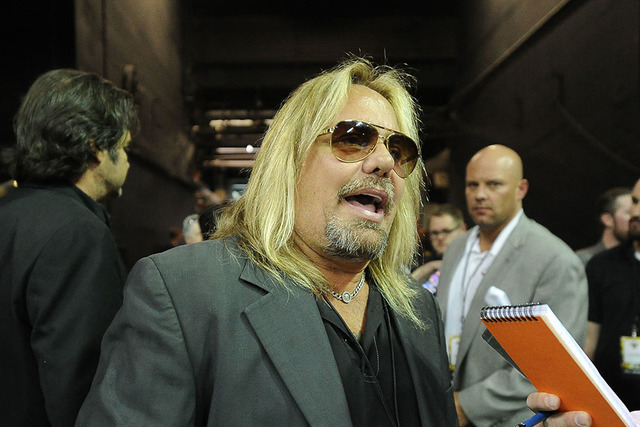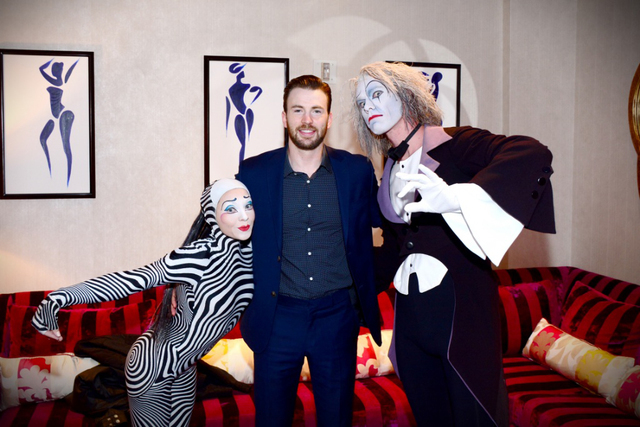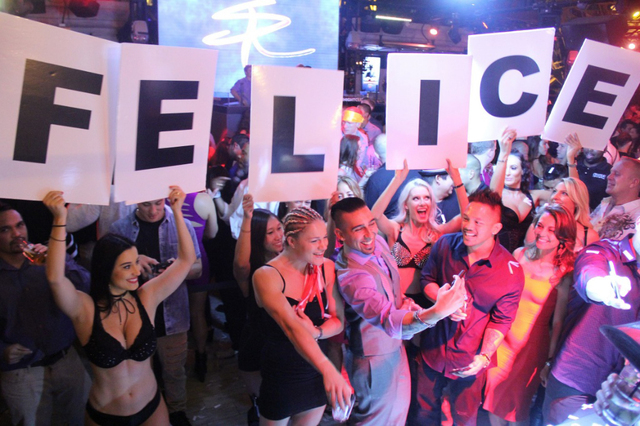 Vince Neil was supposed to go on trial Monday for misdemeanor battery, but this peculiar law-and-order episode was postponed until Oct. 20.
The judge moved the case to accommodate the schedule of one of Neil's key defense witnesses, reportedly. The name of the witness wasn't announced.
Back in April, the "Girls, Girls, Girls" singer, a Las Vegan, was partying at Aria with two Vegas-based friends — actor Nicolas Cage and Luxor comic Carrot Top — when Neil was accused of battery.
The alleged victim, California nurse Kelly Guerrero, described in a lawsuit that she and her son, 14, were leaving Aria when they saw Cage put Neil in a horseplay headlock; she called out to Cage that her son loved him in "Ghost Rider" and "City of Angels"; Cage released Neil and walked away; Neil pulled her hair from behind; she landed on her back on the pavement.
In a TMZ video of the Aria aftermath, Cage, 52, can be seen protectively hugging Neil, 55, paternally advising, "Stop this (expletive)."
Guerrero is suing Neil for $75,000 for "substantial medical expenses, lost wages, pain and suffering, and emotional distress."
Neil had pleaded not guilty to the charge.
The unlikely maximum punishment the Motley Crue frontman faces, if convicted, is six months behind bars and a $1,000 fine.
Neil has been performing lately, although three weeks ago he told TeamRock.com he'd "rather open another restaurant" than make new records.
MARIAH'S DEPARTURE
Mariah Carey's final dates for her two-year contract are out, and there are just nine more: April 26, 28-29, and May 2, 5, 6, 9, 12-13.
Tickets go on sale noon Friday for $55-$250.
The singer will cameo on "Empire" Oct. 5, star in Vegas-shot docuseries "Mariah's World" on "E!" Dec. 4, and she possibly collaborated again with Jermaine Dupri in a Vegas music studio.
MAYWEATHER ON NFL TEAM
The world's best boxer Floyd Mayweather Jr. was asked what he thinks about Vegas possibly getting an NFL team by FightHype.com and he caused some "whoas" with his reaction:
"I don't think it's going to be good for sports book betting," Mayweather said. "I'm not against it. I would like to own a professional football team, or at least a piece of a professional football team, but the betting is gonna be rough."
What does he mean by "rough"? He didn't elaborate.
The champ is a noted sports book gambler.
USA Today reported in May 2015 he won $830,000 in one weekend on three NBA games and one boxing match. He posted a photo in 2012 showing a $1.1 million winning football ticket from M Resort on then-No. 2 Oregon, a 7.5-point favorite over Arizona State.
AMAZING JOHNATHAN
Legendary Vegas headliner Amazing Johnathon is still alive, thankfully, and making his way around Vegas.
On Sunday night, the mock magician and prankster saw Ryan Stock and AmberLynn Walker's "Comedy Daredevil" show at Hooters Hotel.
Johnathan has talked openly about battling cardiomyopathy and Type 2 diabetes.
"Comedy Daredevil" is new. This summer on "America's Got Talent," Walker shot a flaming arrow for a skill trick, but it accidentally went into Stock's throat when the arrow's notch broke and sent the arrow off course. Stock lives on as it was a minor injury, obviously.
TWO SUPERHEROES IN ONE
Actor Chris Evans — who is somehow both Captain America and the Human Torch in Marvel action movies — saw Cirque du Soleil's water show "O" Sunday night with girlfriend Jenny Slate, the comedy actress.
LAS VEGANS ON TV
Illusionists Nathan Burton, Greg Gleason, Jen Kramer and Jarrett &Raja will appear on CW's "Masters of Illusion" Friday.
SIGHTINGS
"MasterChef" winner Shaun O'Neale took his TV trophy to club Surrender Saturday to party with friend/DJ Dillon Francis.
Hip-hop star Riff Raff saw "Mike Tyson: Undisputed Truth" Sunday at MGM.
UFC fighter Felice "Lil Bulldog" Herrig had her birthday party at Chateau Nightclub &Rooftop Friday.
And mommy vlogger Kyra Sivertson (550,000 YouTube subscribers, that's about 214,000 more than Fox News) is taking a mini-vacation in Vegas.
Doug Elfman can be reached at delfman@reviewjournal.com. He blogs at reviewjournal.com/elfman. On Twitter: @VegasAnonymous