'Voice' winner fights back against clueless record label executives
November 2, 2015 - 11:23 pm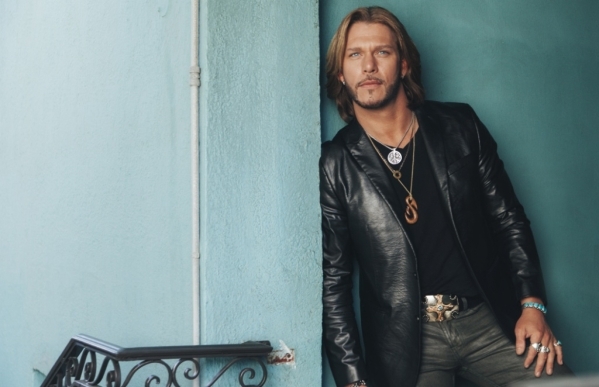 Here's a rare journalistic event, a feel-good story about a lawyer who saved someone's career from the seventh layer of hell.
Craig Wayne Boyd won "The Voice" in December. His victory came with a music contract. But when Boyd showed up at the music label, executives didn't know what was going on.
"I haven't said anything in the press previously, but" Boyd recalled with a laugh, "they said, 'You're who and you're what?'"
Boyd (who will perform Friday in Sunset Station hotel) had survived the zombie music industry for a decade before he went on "The Voice." So he was prepared for music executives to be clueless.
He was lawyered up from the start.
"It's solely because of the attorney I picked," the country singer said. "It's the one we chose while we were on 'The Voice.' I brought him on as our attorney, and he's done quite well for other artists in the pop world and the dance world, with DJs.
"This was his first venture in country music. But entertainment is entertainment. He had a lot of things he brought to the table and helped me navigate through all of the crazy contracts that were there, and we were able to get out of them."
Boom, take that, idiotic music industry.
"The Voice" judge Adam Levine was the first person from the show who went public (on Howard Stern's radio show last Tuesday) in criticizing the stupidheads who have been ruining the careers of musicians forever.
"We do so much great (expletive) for these singers, and then they go to a record label that I won't mention. But they go to a record label that (expletives) it up," Levine said to Stern listeners.
How did Boyd feel about Levine's speaking up?
"I'm excited that someone has stepped up and said something," Boyd said. "It's something they (at 'The Voice') had talked to us about at length while we were on the show."
Boyd refused to be a victim. After his initial problems at that music label, Boyd flexed his muscles.
"That's when I knew I was going to have to — as I've always done in my career — keep a strong hold on what I'm doing," he said.
"I told my management, 'Listen guys, we're going to do this our way. If (record execs) catch up and they keep up with us, then awesome. And if they don't, we're going to move forward.'
"That's been our mindset from the get-go, and it has worked really well for us."
Fortunately, the people at "The Voice" had him back on this year to perform, "for me to be able to go on and tell people, 'Hey listen, I'm still here. You're not going to get rid of me that easy.'"
Now he's working on happily-ever-after.
"I went in and recorded an album on my own," he said. "We just finished up the album. We're looking at putting out a single off of this album to major market radio, and we're solidifying radio teams — some of the best in the country — but it takes time to put those kinds of things together."
What's his advice to beginning musicians after surviving 12 years in the industry?
"You have to be hot, and you have to find ways to be relevant. The show brought that relevancy back to me. And without having the support of the label that was put in my hands, I knew I had to find more support quickly and bring relevancy back.
"So we went back on 'The Voice,' and pushed and fought for that to happen, so we could keep our relevancy there.
"It's a lot of hard work, but the satisfaction of that is seeing smiling faces at the end of the day. That's one thing I've enjoyed this year is getting out and meeting the people that voted for me, in person.
"Now is the time we're moving forward from not just being a TV personality but moving on to be, hopefully, a staple in country music."
YOUR DAILY FARRAH ABRAHAM
OK, so, normally when celebrities attend Halloween parties, they don't enter the costume contests? You know? But. Farrah Abraham.
Abraham — by far the single greatest reality TV star in the history of producers sticking alcohol in actresses's hands before filming — entered the costume contest at Ghostbar Dayclub on Saturday, dressed as the Queen of Hearts.
All right, sooo, she won, right? I mean, if a celebrity gets super dolled up to enter a contest against civilians like us, well, it's in the bag, right?
Nope!
Amazingly, she lost!
She was asked afterward a question that was the equivalent of, "Hey Farrah, um, what up?"
She goes:
"I feel like most people enter these contests in hopes of winning and buying boobs. I'm fresh off my third breast augmentation so I'm already good in that department! Sophia gets her report card this week and if I won, it would have all been hers as long as she got straight A's!"
Sophia is the daughter that Abraham, a former Nebraska cheerleader, had with her boyfriend who died tragically, and then MTV producers-who-clearly-care-about-people put Abraham, a 16-year-old widow at the time, on teen-mom shows, and then Abraham wrote a book that landed her on the New York Times best-seller list, then she made porn with James Deen, and then she went back on some other "Teen Mom" show.
You can keep the Kardashians. I have officially requested the Palms hire Abraham for every week of Ghostbar Dayclub with a contractual obligation to do interviews with all of us local press every week, because I can think of no better subject for a weekly reality column than "Farrah Superstar: Backdoor Teen Mom." She is the best.
Doug Elfman can be reached at delfman@reviewjournal.com. He blogs at reviewjournal.com/elfman. On Twitter: @VegasAnonymous