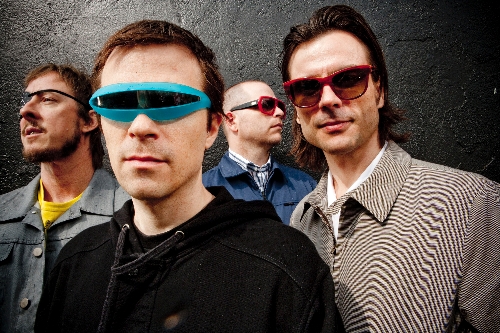 Can we retire the whole "party like a rock star" thing already?
Seriously, the phrase is moldy enough to double as penicillin.
What exactly does partying like a rock star entail, any way?
Does it mean choking to death on one's vomit, a la Bon Scott?
Does it entail smoking crack and assaulting record execs, Rick James-style?
Well, you can fill in the blanks yourself with Rolling Stone magazine's "Rock Star Weekend" (mammoth sigh) at The Mirage this weekend.
The main attraction is a set by Weezer at the Bare pool tonight.
The band recently released a punchy new album, "Hurley," teeming with geek rock anthems as big as the disc's namesake, the supersized dude from TV's "Lost."
There's also a "poolside recovery party" the next day that begins at noon.
Don't forget to wear your puke-proof duds, dudes.
See Weezer at 8 p.m. today at Bare Pool at The Mirage, 3400 Las Vegas Blvd. South. Tickets are $117.50; call 792-7777.
Contact reporter Jason Bracelin at jbracelin@ reviewjournal.com or 702-383-0476.