Craft beer, jazz, firkin highlight beer festival April 29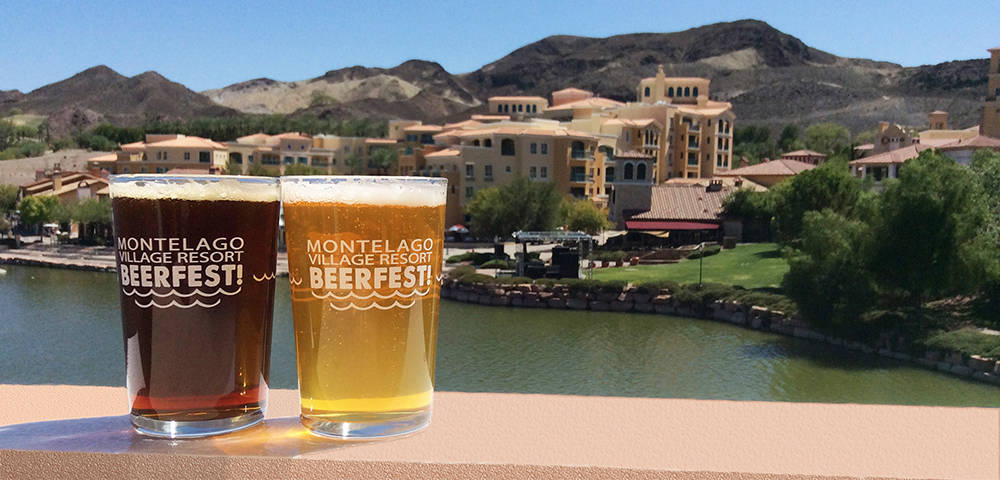 Beer, jazz, lakeside and fun await attendees of the MonteLago Village Beerfest on April 29. Festivities include 30 local, regional and national breweries with more than 100 craft beers; four local jazz bands; specialty vendors; and menu options from MonteLago Village restaurants, which are open for lunch and dinner.
Tasting stations and other activities will be outside throughout the pedestrian-friendly lakeside enclave within the Lake Las Vegas master-planned community from 2-7 p.m., with live music until 10 p.m.
Attendees who purchase VIP tickets will be treated to a special "Welcoming Firkin Keg Tapping" at 2:30 p.m. and samples of the naturally fermented, cask-conditioned beer — the way beer was originally served. This is commonly found in older traditional beer communities on the East Coast, in the Pacific Northwest and now in San Diego.
"We're excited to be the only festival in town to do a welcoming firkin keg tapping providing beer in its truest form," said Joseph Serrano, general manager of the Auld Dubliner Irish Pub in MonteLago Village and sponsor of the MonteLago Village Beerfest.
"Beer savants will really appreciate it. The taste, texture, appearance and smell of the beer is completely different from keg beer from a pressurized draft system using CO2 to push the beer for service."
He added, "The MonteLago Village Beerfest is a fun way to try favorite craft beers and new finds, especially with such a great location outside by the Lake Las Vegas lake."
Event proceeds benefit the nonprofit KUNV-FM 91.5, a public radio station of, and broadcasting from, the University of Nevada, Las Vegas. Its twofold mission provides hands-on learning opportunities for UNLV communications students and serves the diverse local community with a rich, eclectic music mix. Genres include jazz, Latin, reggae, island and student-created and facilitated hip-hop, indie rock and electronic music programming. KUNV also features locally produced and hosted shows and provides free educational opportunities to the community.
"We're so appreciative to be named the nonprofit organization of support for the MonteLago Beerfest, and of host Auld Dubliner Irish Pub and event coordinator Michael Pfohl for recognizing the value KUNV-FM The Source offers with diverse programming and learning opportunities for UNLV students and the community," said Frank Mueller, KUNV-FM general manager.
A limited number of Beerfest tickets are available. Advance tickets are $45 for VIP entry and $35 for general admission; same-day tickets are $60 for VIP and $45 for general admission. Participants receive a wristband and complimentary 7 oz. souvenir glass for unlimited samples during the festival. VIP ticket holders can begin sampling at 2 p.m., with general admission starting at 3:30 p.m.
The MonteLago Village Beerfest is hosted and sponsored by the Auld Dubliner Irish Pub with support from the MonteLago Village Association.
To purchase tickets, become a sponsor or for more information, visit MonteLagoBeerfest.com.
MonteLago Village is in the Lake Las Vegas master plan at 15 Costa di Lago in Henderson. It is located east of the Galleria Parkway Exit and Interstate 515/U.S. 95 or off East Lake Mead Parkway east of Boulder Highway. Free parking is available at the Hilton Lake Las Vegas Resort &Spa parking garage adjacent to MonteLago Village.