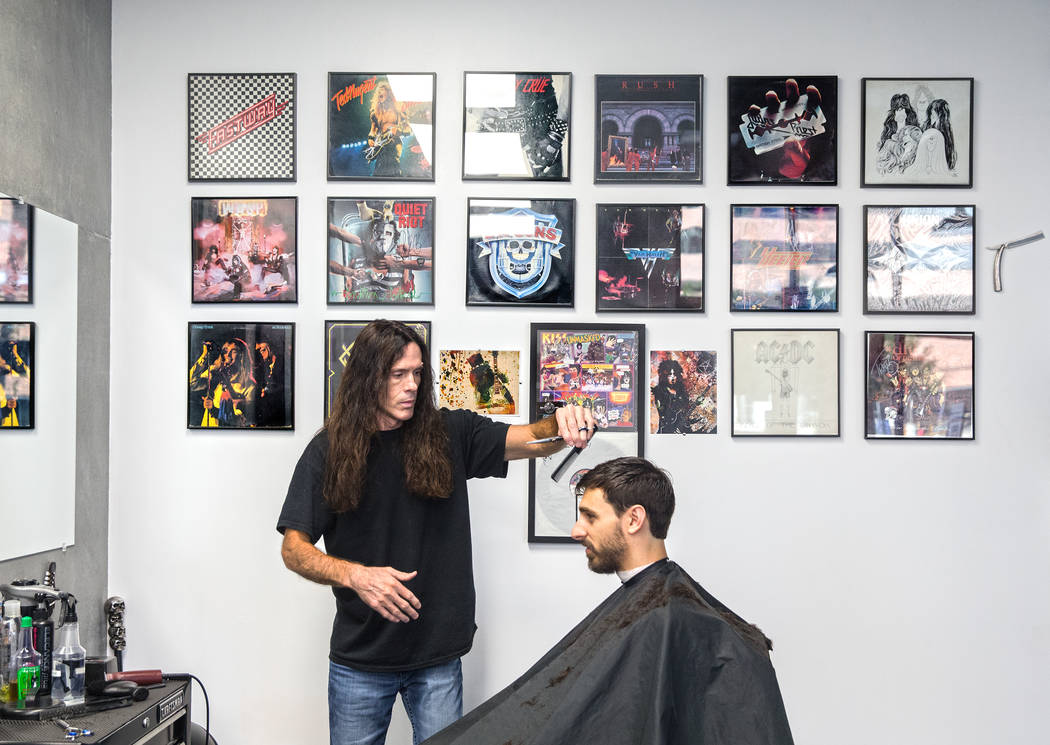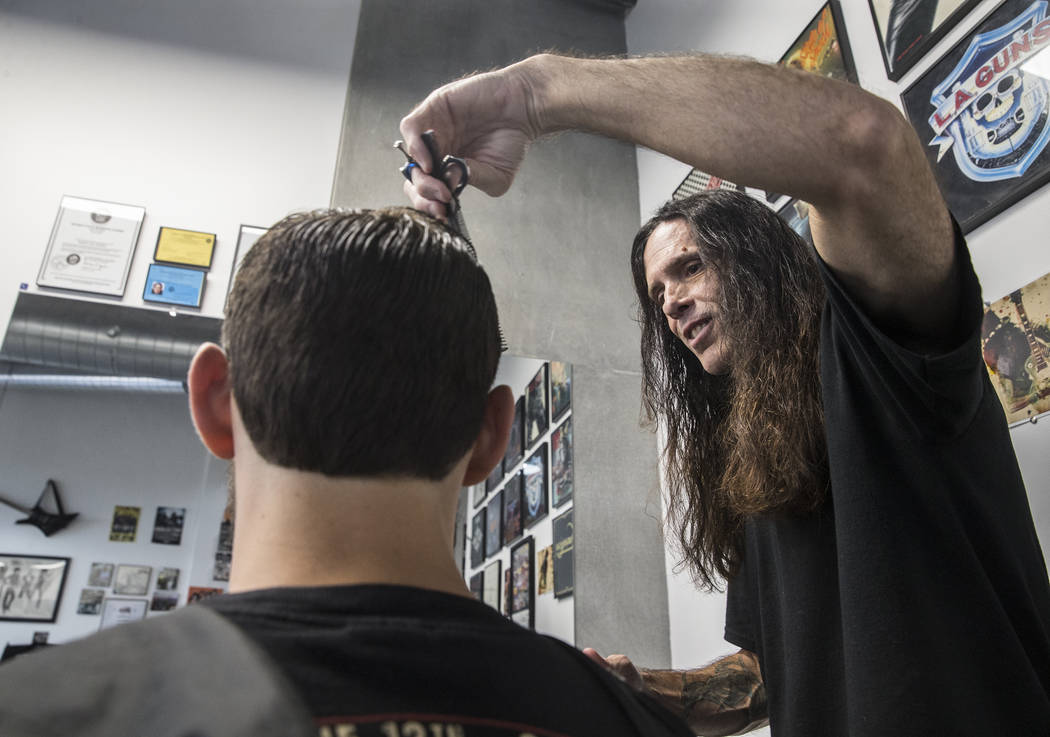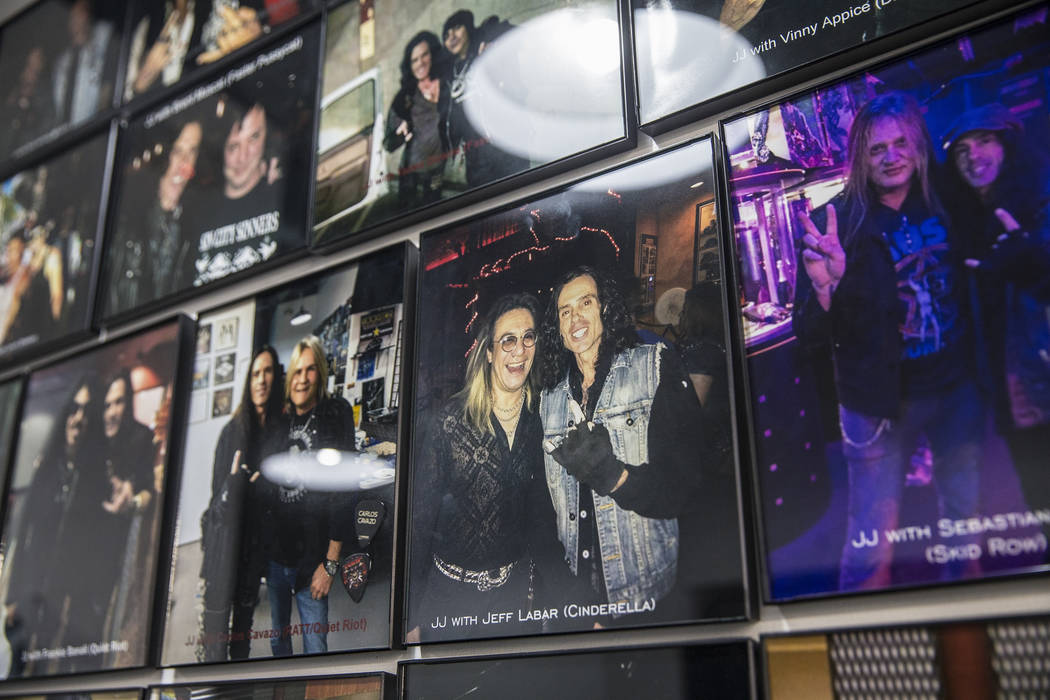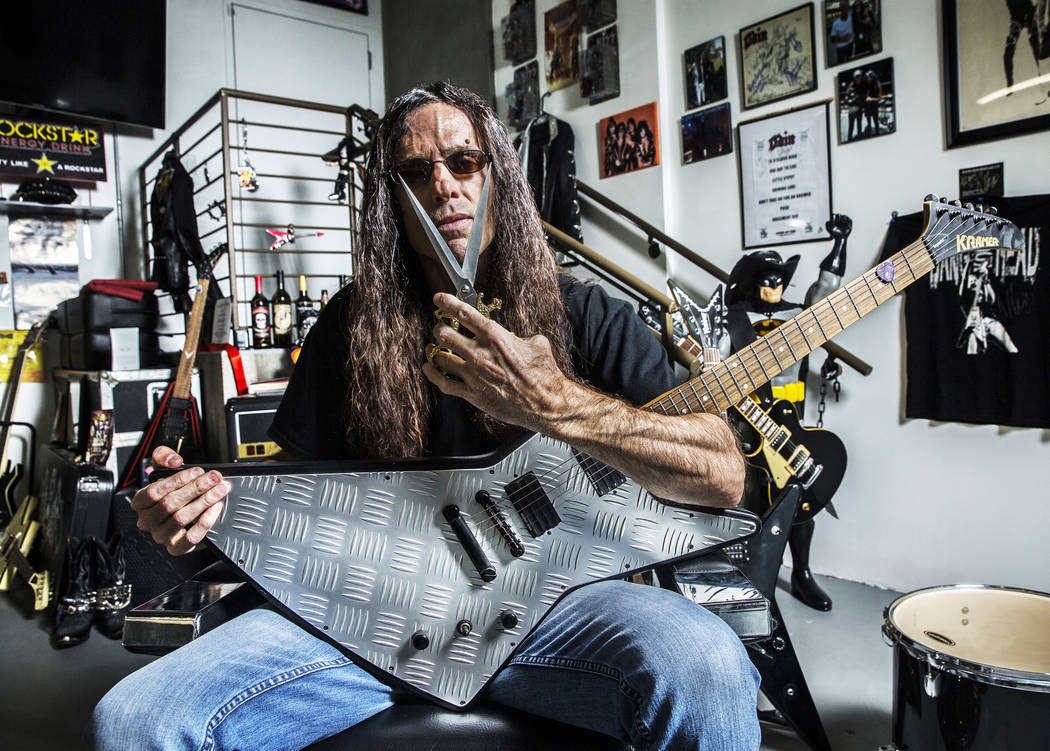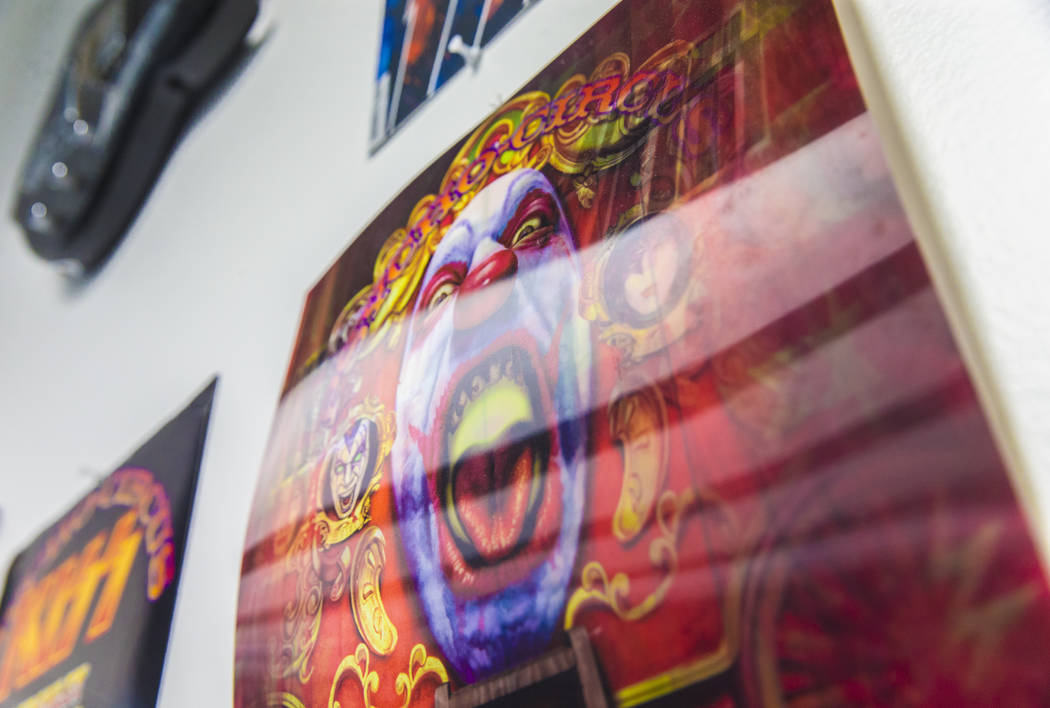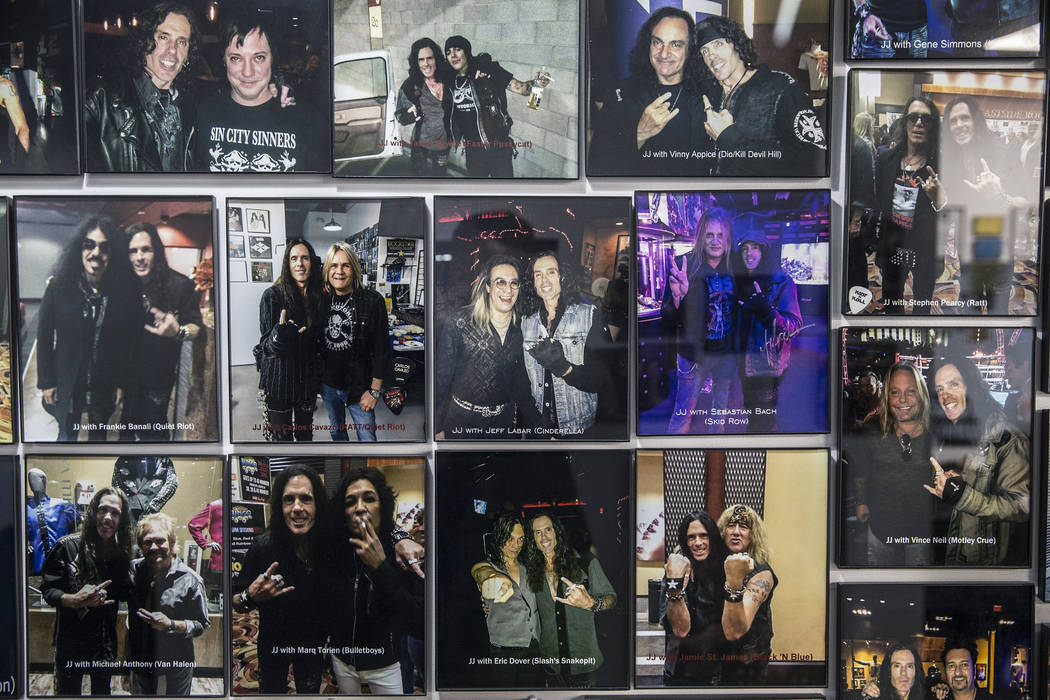 To get the confusing part out of the way first: J.J. is a rock- obsessed barber, but he doesn't cut long rock-dude hair.
"I kind of stress that I do barbering. I don't do styling," he says. "As far as styling and layering and all that stuff, I don't know how to do all that. The only thing I can really do with long hair is comb it out and cut the ends off."
The only celebrity regular at his California shop was R. Lee Ermey, best known as the gunnery sergeant in "Full Metal Jacket." And no one's confusing that guy with Vince Neil.
What you can do at J.J.'s shop is get a $10 haircut while the gods of hair metal grimace down on you.
Get A Haircut, on the Fourth Street side of the Juhl condominiums, 353 E. Bonneville Ave., is packed with album covers and posters of Kiss, Wasp, Quiet Riot, Warrant, you name it. Even an autographed cover by Union, whoever they were.
But J.J. says he's only had to turn away one disappointed rocker since he opened shop in January.
Barbering is his profession. The guitars and memorabilia are his passion. The two simply coexist in the shop.
When he opened the first Get A Haircut — which is still running in his hometown of Lancaster, California — customers would see the bare walls and tell him he needed a theme. Sports. Muscle cars. Something like that.
"I thought, that's all great, but it's not me. All this stuff was in my house," he says. "Next thing you know, most of the stuff in my house was at my barbershop." And he has enough of it to now cover shops in both cities.
Lancaster was only about an hour from the Sunset Strip in its glam-rock heyday, and "I spent most of my '80s down there."
And J.J. (a certificate on the wall bears the last name Jones, though he says he isn't fond of his real name) was a rock-band dude himself; a drummer in an early rap-rock hybrid. "But the music career got cut short fairly early on because I became a single parent at 23."
He worked construction until the 100-degree heat wore him down. He got a barber's license in 2004 and opened the first shop the same year.
Looking to get out of California, he scouted downtown and found it thin on barbershops. "And the vibe I had going fit great with the Arts District."
Now he's building a base of locals and — to his surprise — even some tourists. A good barber is always in need, and a good one is always a good listener, a $10 confessional.
"I know a lot of stuff about a lot of people I really could have done without knowing," he says with a laugh. "For whatever reason they feel comfortable telling me these things while they're in my chair."
Contact Mike Weatherford at mweatherford@reviewjournal.com or 702-383-0288. Follow @Mikeweatherford on Twitter.