Southern Nevada flu death toll hits 57; some were vaccinated
Updated May 4, 2018 - 7:55 pm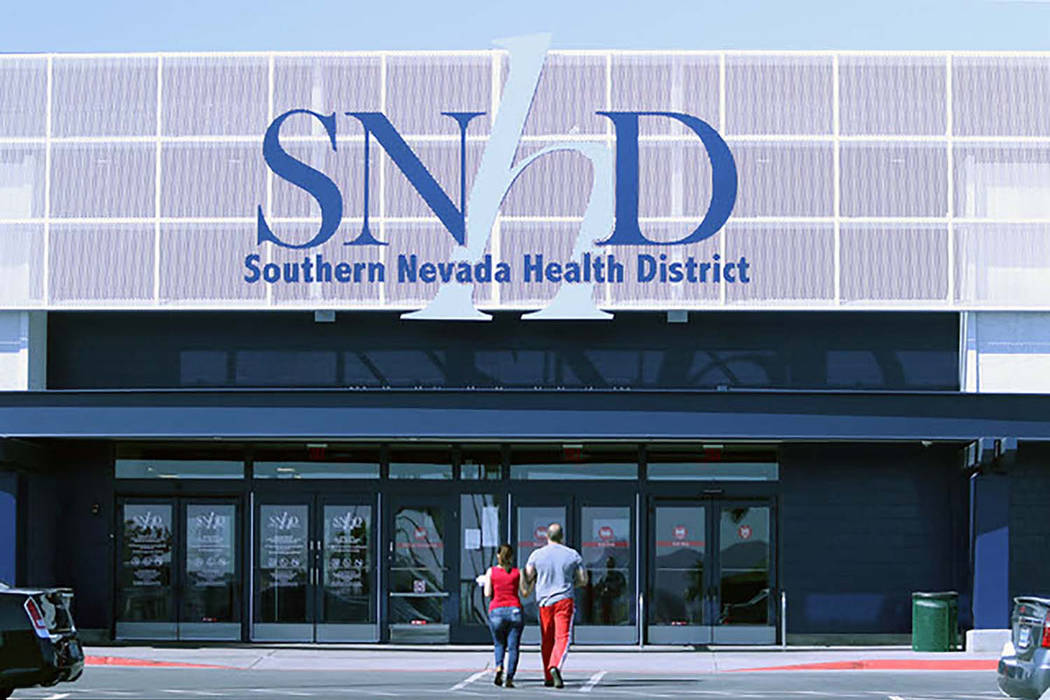 Nearly one-quarter of the 57 Southern Nevadans who died of the flu during the current season were vaccinated, the Southern Nevada Health District said Friday as it raised the local death toll by nine from just two weeks ago.
The majority of victims were older than 65, a group especially at risk of developing such flu-related complications as pneumonia, according to the health district. Still, six were under 50, including a 12-year-old boy, a 24-year-old woman and a 37-year old man, all from Las Vegas.
The 22.8 percent who died despite receiving the flu vaccine demonstrates how virulent this year's H3N2 strain was, said Dr. Michael Johnson, the district's director of community health.
"This year has been particularly challenging," he said. "It kind of speaks to the obvious need for a better vaccine."
Johnson said he didn't know yet if the vaccinated victims fell into riskier categories, but noted he would expect that to be the case.
There was some hopeful news from federal health officials on that front Friday, coming as the flu season that killed nearly 14,000 people nationwide at last showed signs of easing.
Officials from the National Institute of Health's Institute of Allergy and Infectious Diseases announced they've begun the second phase of a clinical trial exploring a universal flu vaccine that would protect against multiple virus strains.
The next phase of the national trial of the universal flu vaccine will enroll up to 120 adults from Cincinnati, Ohio, Iowa City, Iowa and Houston, Texas, who will be followed for seven months and will have their blood tested for immune response.
Development of a one-size-fits-all flu prophylactic would be a major advance.
The inability to target a broad range of flu strains currently forces the Centers for Disease Control to test upward of 1 million patient specimens each year to identify viruses for possible inclusion in the vaccine that is ultimately produced.
Current techniques for creating and producing flu vaccines are antiquated — they are mass produced in chicken eggs, for instance, a process developed 70 years ago — leading to lower efficacy, Johnson said.
And like bacterial super-bugs, there are concerns the flu virus is becoming more resistant to existing preventative measures, he said.
Though early CDC numbers showed this year's vaccine was only 36 percent effective overall, and just 25 percent effective against the deadly H3N2 strain, vaccination is still the best bet for avoiding sickness and can dampen symptoms if you still get the flu, experts say.
The vaccine also helps protect those who can't be vaccinated, such as people with compromised immune systems.
Johnson said he doubts a universal vaccine will be ready by next fall. Still, he thinks adjustments might be made to production that will make next year's flu vaccine more effective.
"Hopefully, the vaccine will be better next season, and so at the local level here, the best thing to do is get vaccinated," Johnson said.
Contact Jessie Bekker at jbekker@reviewjournal.com or 702-380-4563. Follow @jessiebekks on Twitter.
Related
Officials say 26 Clark County influenza deaths so far this year
Dog flu spreads to Nevada, expected to hit Las Vegas soon
Clark County flu deaths alarming, heartbreaking
Parents hope Las Vegas boy's flu death will serve as warning