Las Vegas businesses, volunteers build memorial garden for shooting victims — VIDEO
October 5, 2017 - 1:56 pm
Updated October 6, 2017 - 10:08 am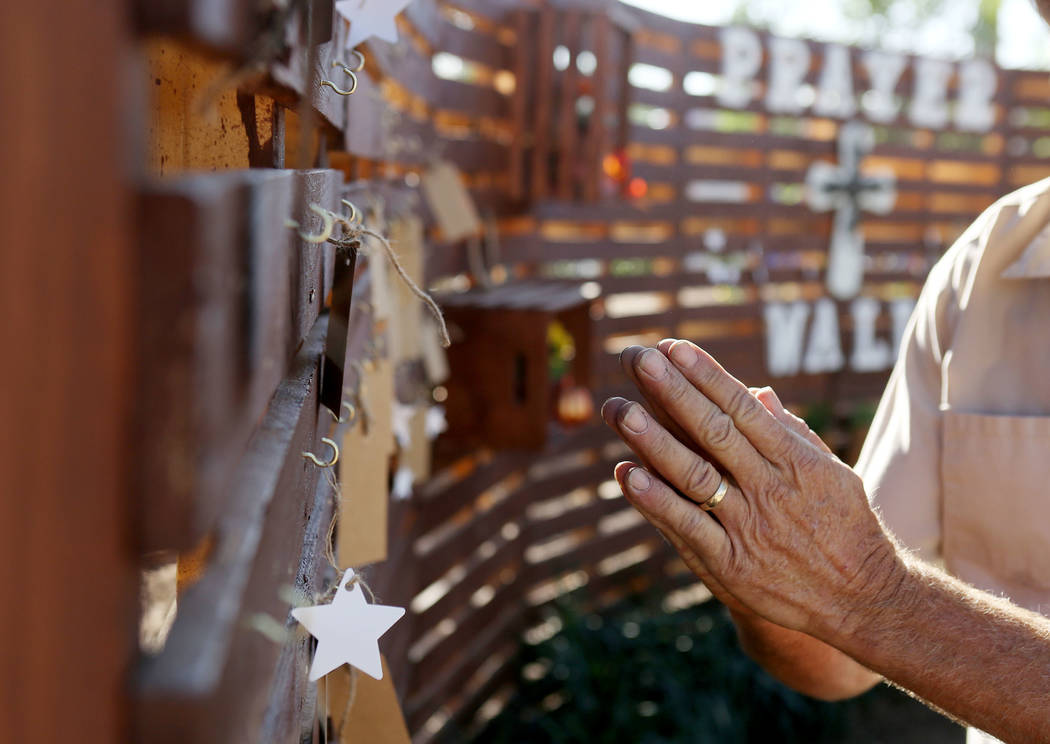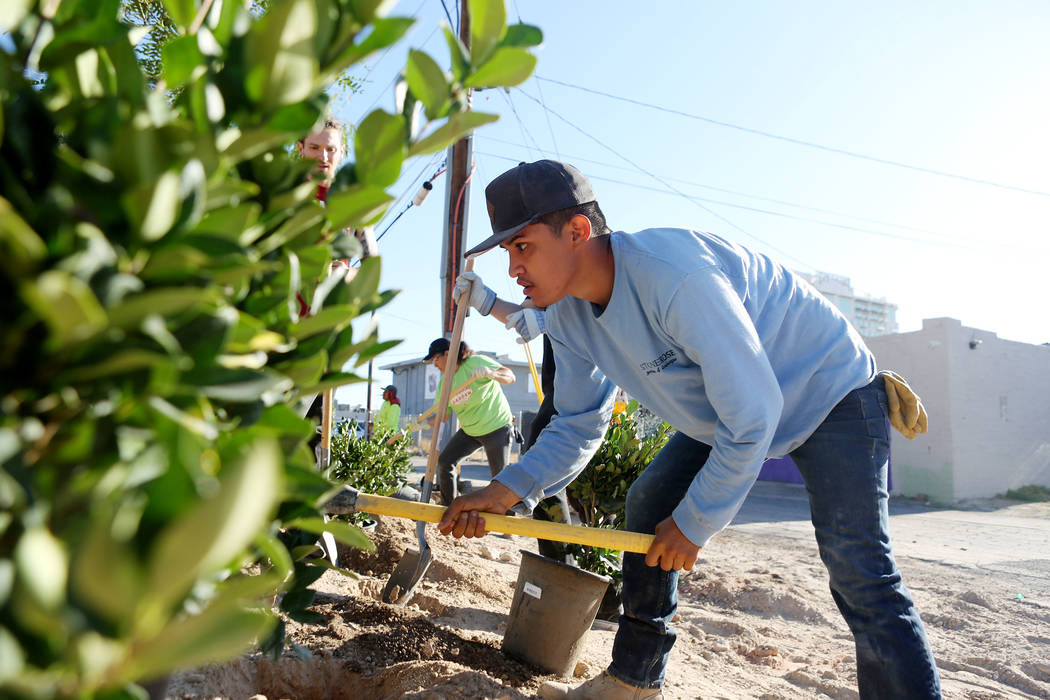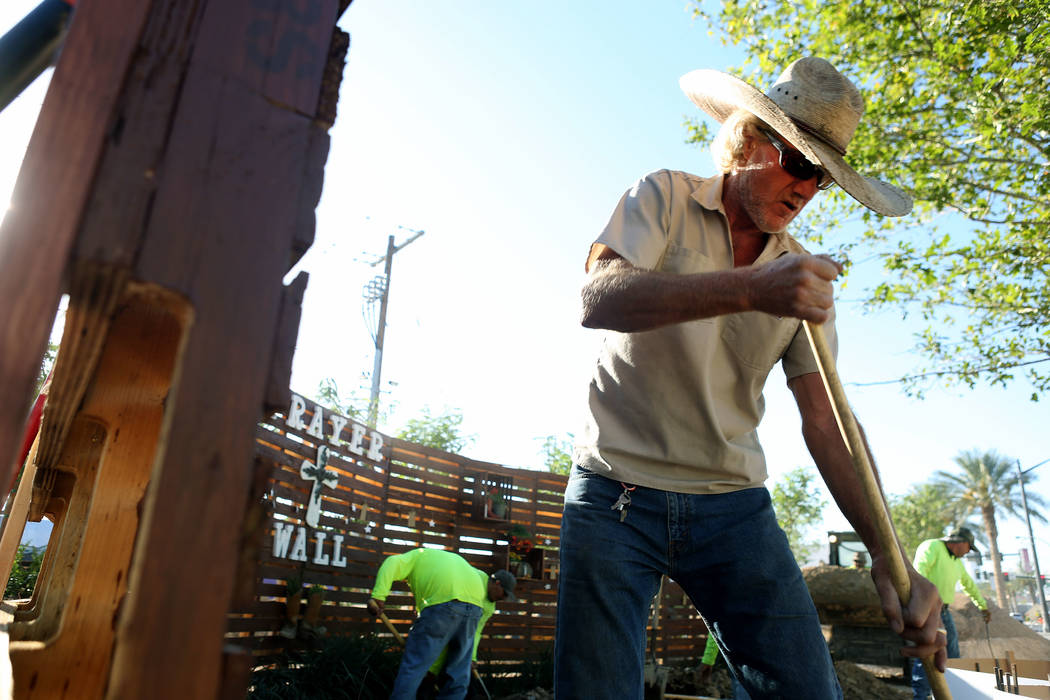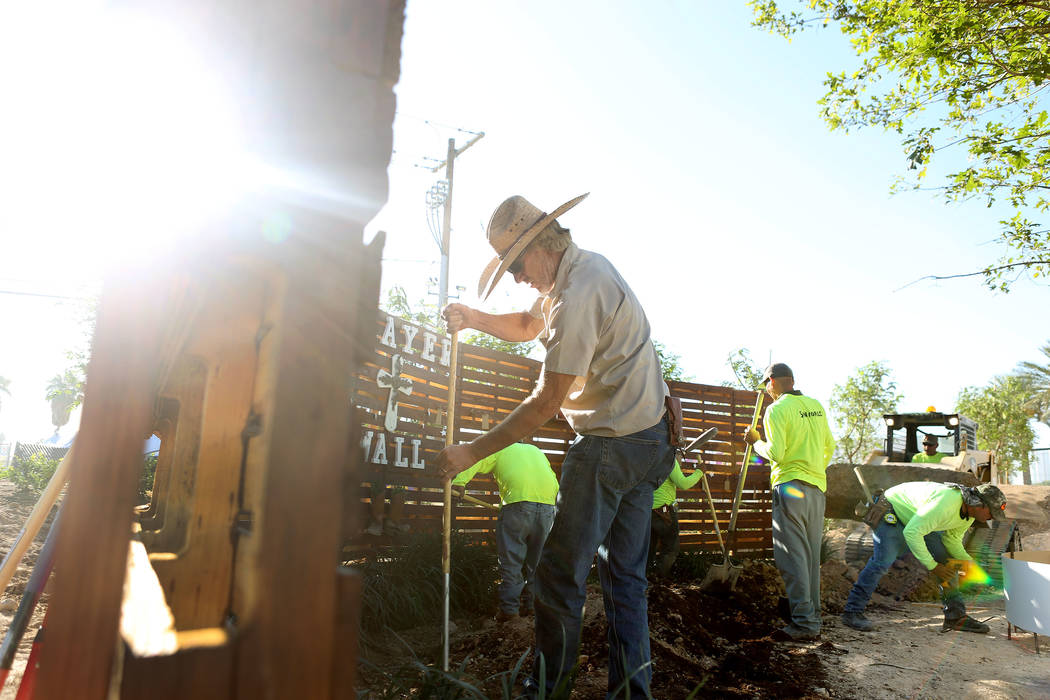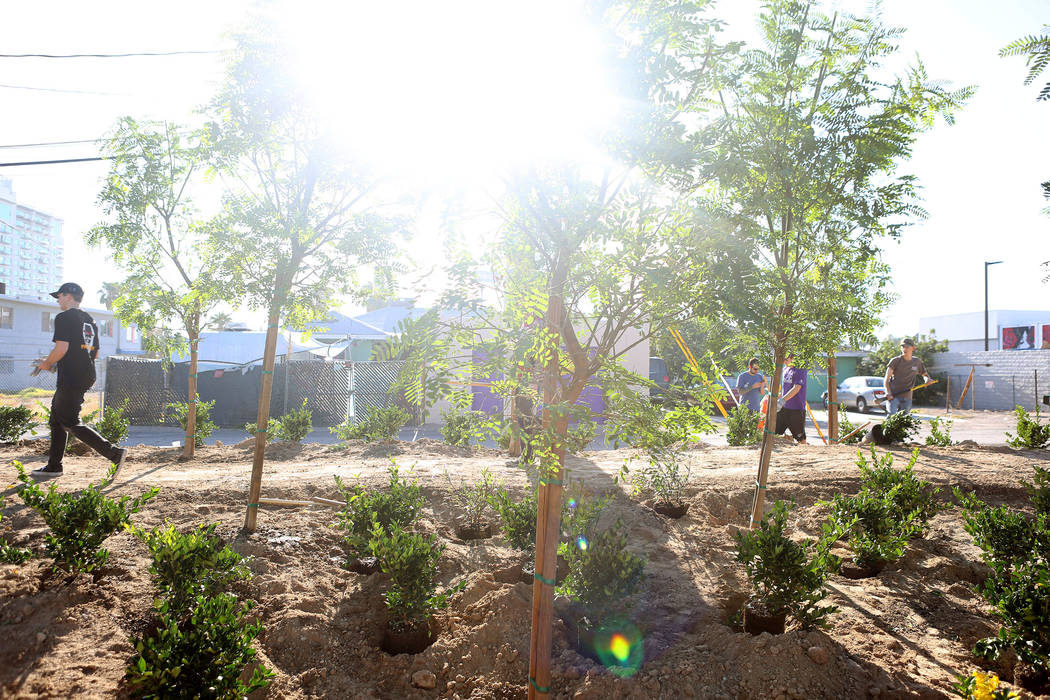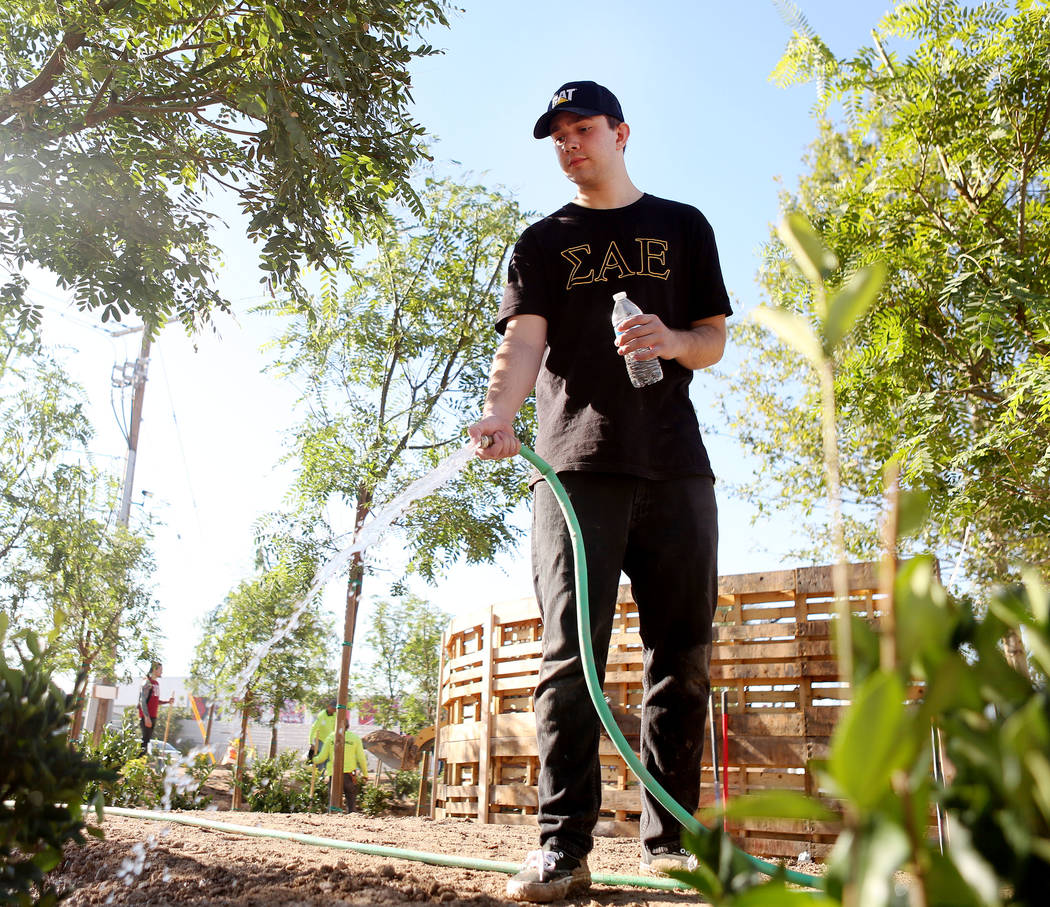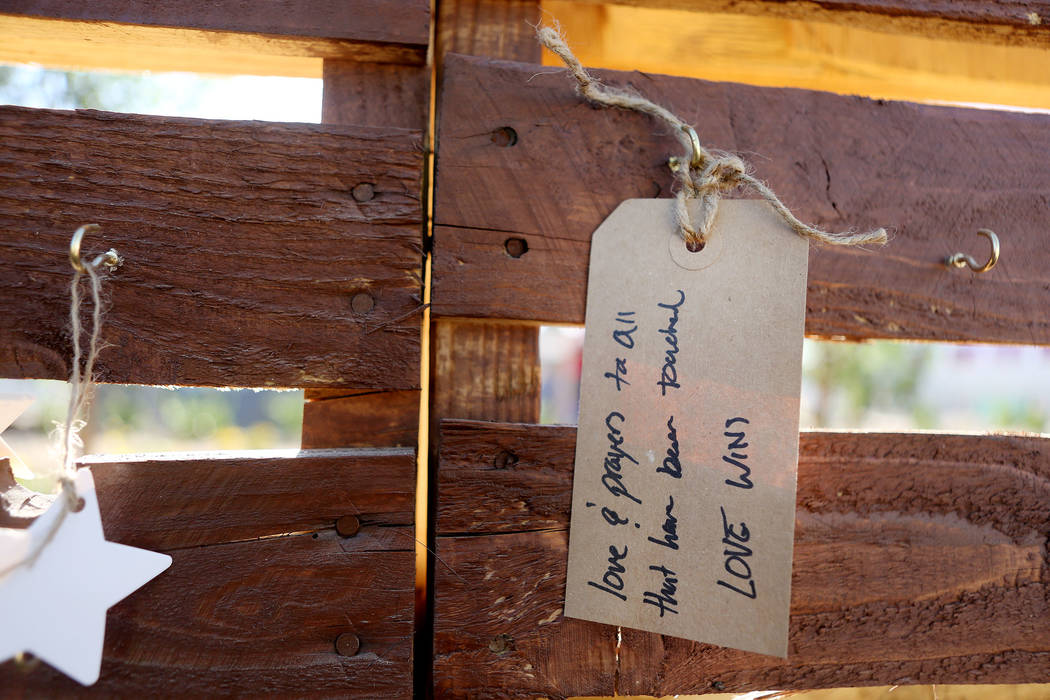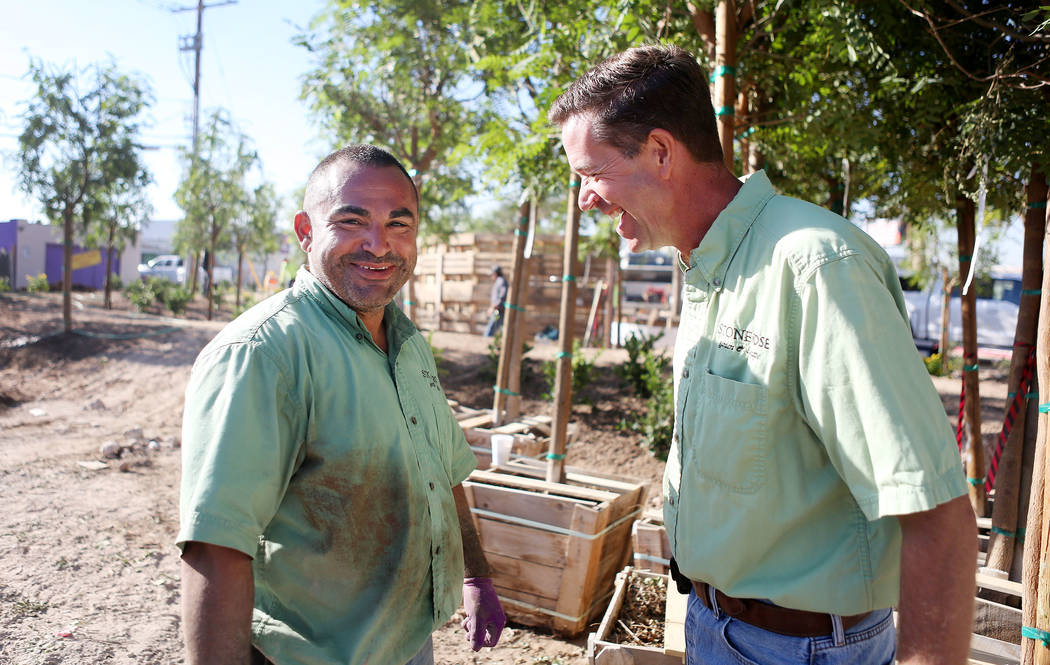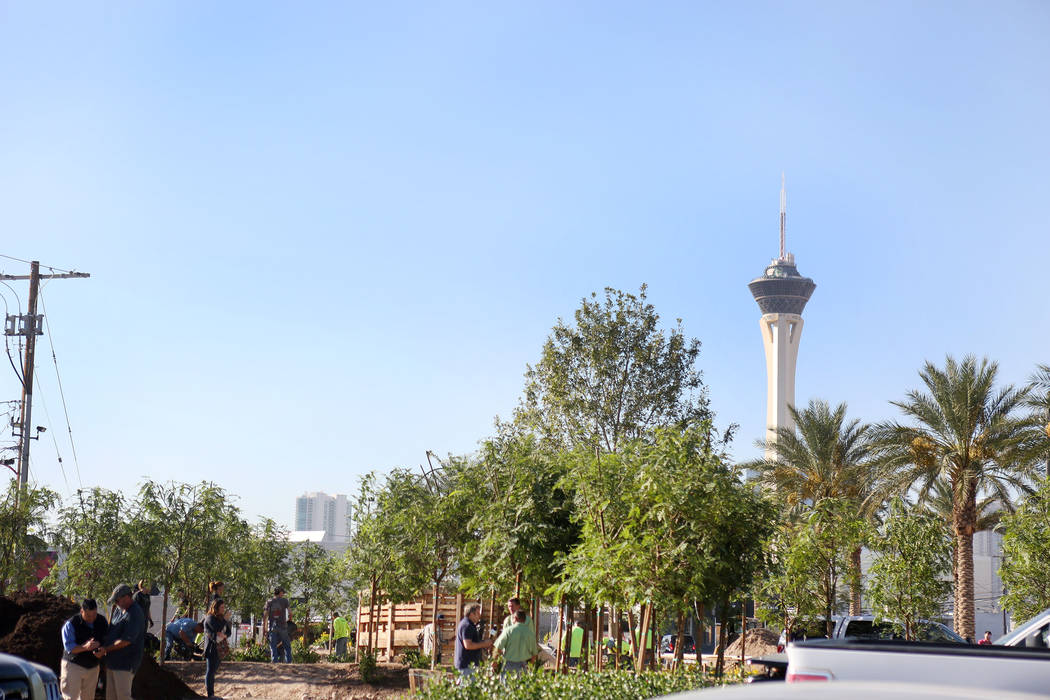 It's 8:30 on Thursday morning, and three UNLV students are gathered on the corner of Casino Center and Charleston boulevards, plunging shovels and mattocks into the ground. Two students fill the holes with fresh daffodils. Another pushes soil into the gaps.
At the north end of the garden, 15-year-old Bethany Oliver and her friend do the same.
At this time on Wednesday, the land in the Arts District was a barren lot. By Friday, it's expected to be transformed into a memorial garden to the men and women killed in the massacre on the Strip.
Early on Monday, Daniel Perez and Jay Pleggenkuhle were struggling to figure out how to start their day. "We decided it was a shame that there isn't a place to gather and heal in our community," Pleggenkuhle said.
Perez and Pleggenkuhle, owners of Stonerose Landscapes in Las Vegas, reached out city officials about creating a pop-up garden. Instead, they were granted one half-acre of city land to create a permanent park.
Pleggenkuhle first reached out to Mark Hamelmann, vice president of Sunworld, a landscaping company in town. "He said we need it done by Friday," Hamelmann said. "I said, 'We're in.' "
The two men started making phone calls. "Every last thing we needed was donated," Pleggenkuhle said.
"Moon Valley donated trees. Star Nursery donated shrubs. S R Trucking came and dropped 14 truckloads of soil," Hamelmann said. "Sunworld is putting a lot of effort into the construction of it."
By Thursday morning, nearly 400 volunteers had donated their time or resources.
John Pacheco, an artist whose studio sits just behind the garden, brought over 25 cups of coffee for the volunteers.
UNLV alum Kelly Zurowski tried all week to donate blood but couldn't find a spot. "It's a good problem to have. But tragedy struck, we have to do something for the community."
Shane O'Brien, a Sigma Alpha Epsilon brother at UNLV, describes his mixed emotions at helping build the park. "I'm going to be proud that my brothers helped build it — but sad for the victims."
At completion, the park will feature a pathway, seating area and memorial wall. At the garden's center is a Tree of Life, an oak donated by former Strip performers Siegfried Fischbacher and Roy Horn.
Perez pauses to collect himself as he speaks. "We're planting (58) trees. One for each victim," he says. "Carrying each tree feels like carrying a coffin."
The garden will be dedicated during First Friday with a ribbon-cutting at 7:30 p.m. by Mayor Carolyn Goodman and those who contributed.
Volunteers are still sought to work on the project.
"The dedication is at 7:30," Hamelmann says. "We'll probably be working until 7:15."
"This garden is about people coming together to create something beautiful, created by the community, for the community," Pleggenkuhle said. "It was funded by donated materials and volunteers' time. It's not about the end result, but the process."
A previous version of this story noted 59 trees for each victim. In accordance with updated information, that number has been revised.
Contact Janna Karel at jkarel@reviewjournal.com. Follow @jannainprogress on Twitter.