Las Vegas nail artist creates Halloween looks anyone can do — VIDEO
October 28, 2017 - 2:41 pm
Updated October 28, 2017 - 3:38 pm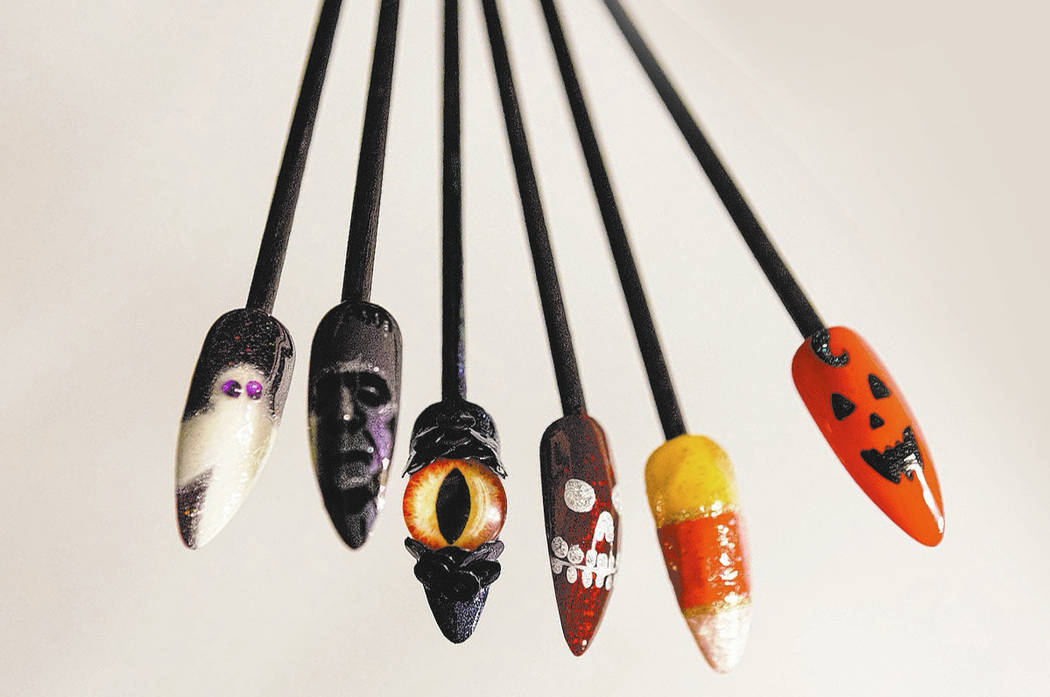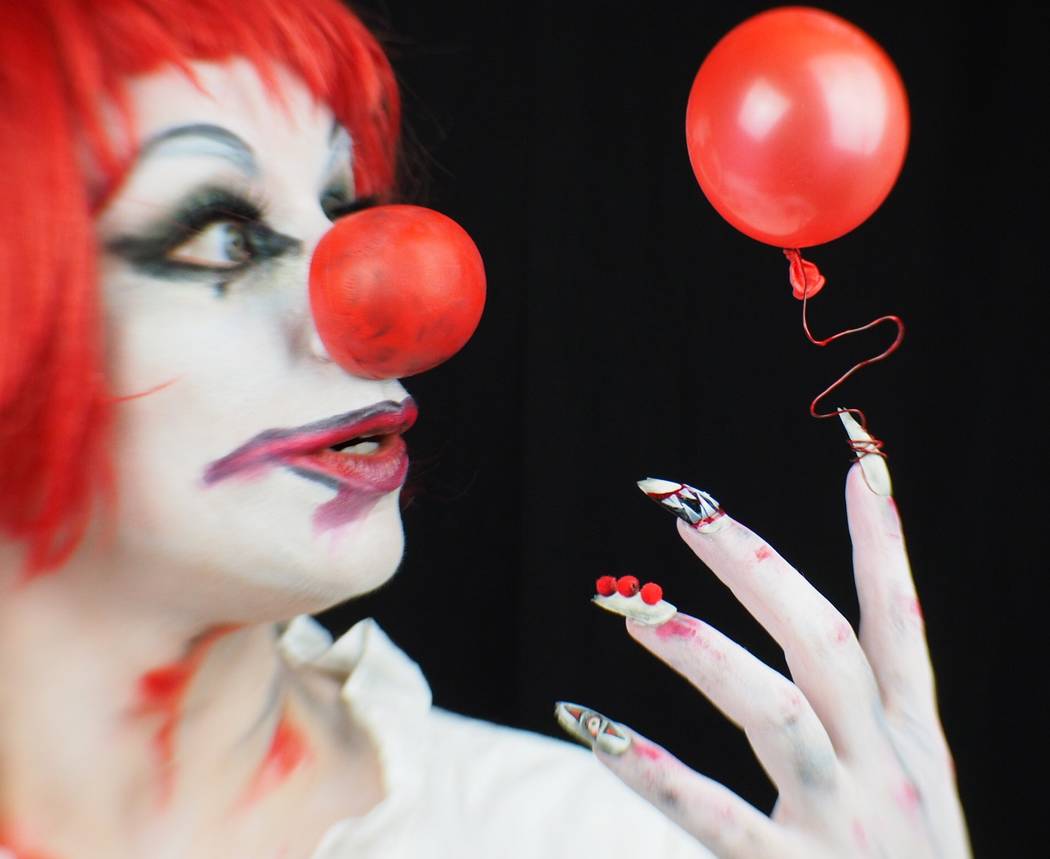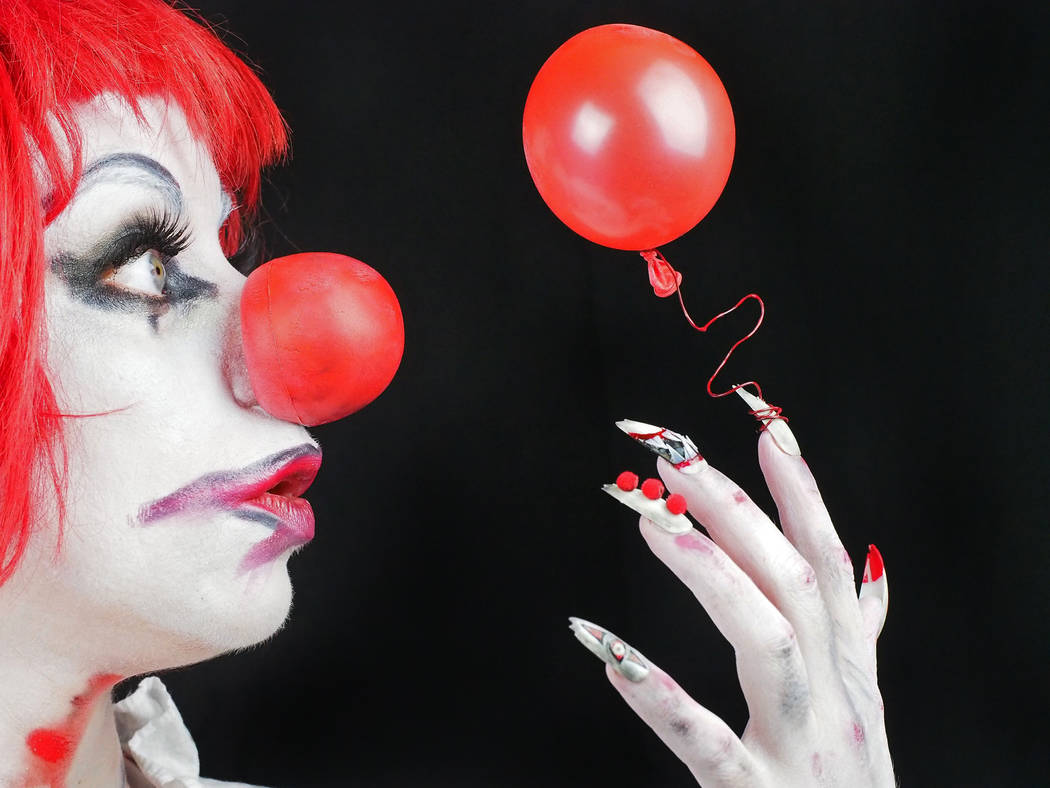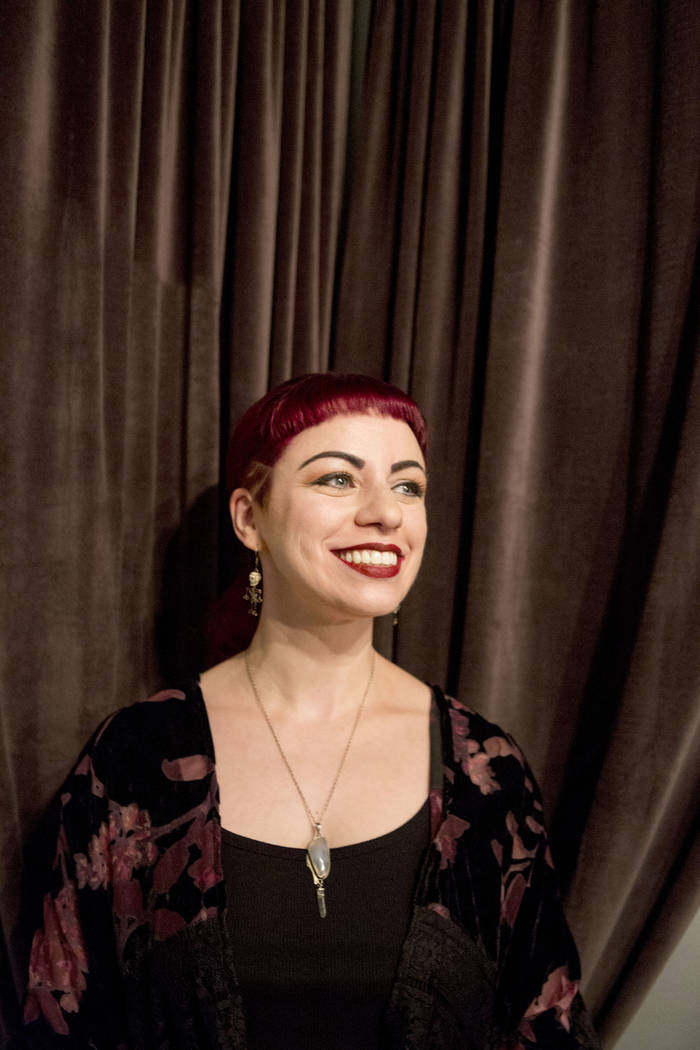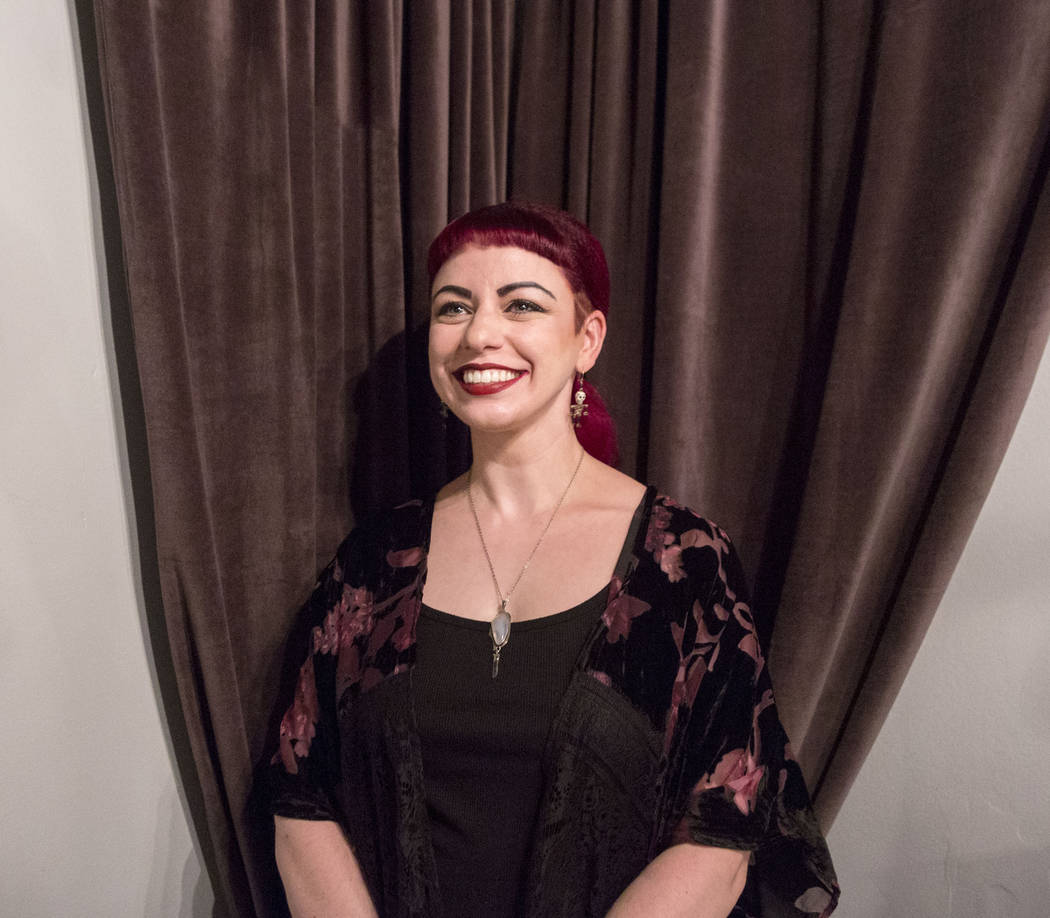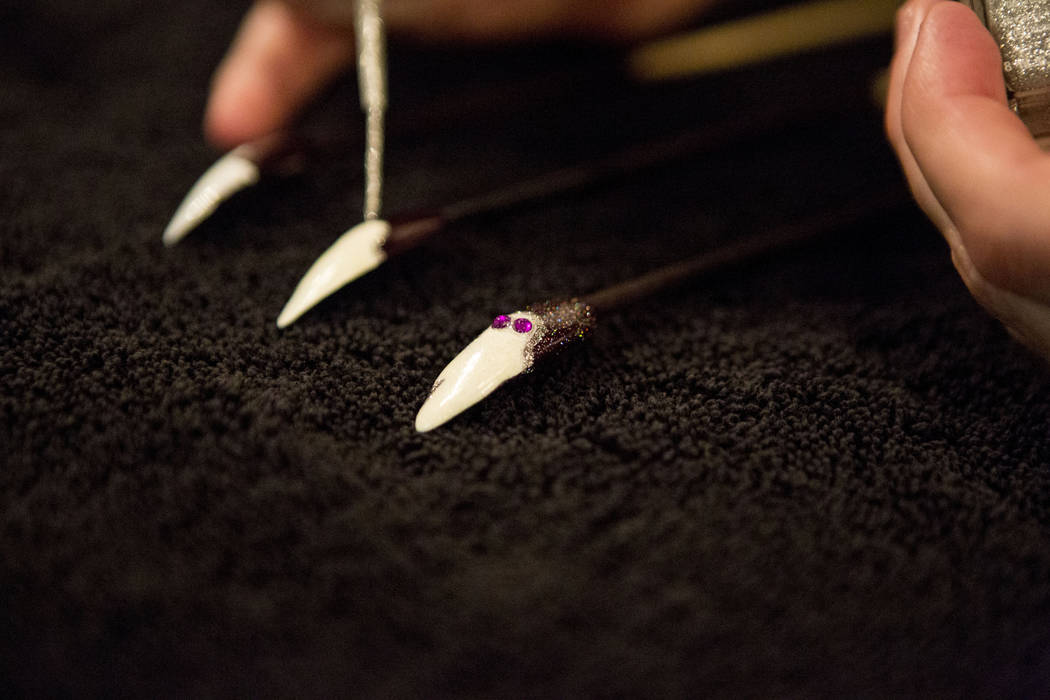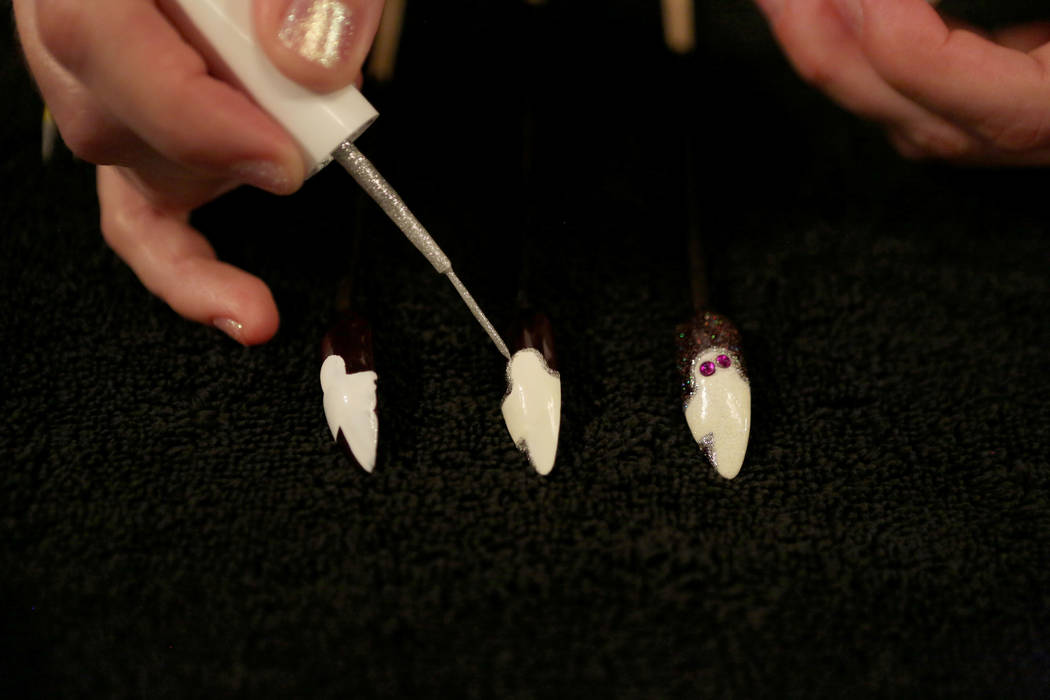 Andrea Lipomi loves Halloween. For vivid proof, look closely at the intricate art pieces she creates on canvases small enough to fit on the tip of your finger.
Lipomi, who owns Feetish Spa Parlor, 520 Fremont St., combines her love of the spookiest of holidays with mad creativity and design skills to produce remarkably detailed nail art.
A good-enough-to-eat piece of candy corn brilliant in its colorful simplicity. A detailed, shadowy Frankenstein. A creepy vertical cat's eye. A skull, a disquieting pumpkin and a ghost that glows in the dark. Even an elaborate homage to creepy clowns that features an actual red balloon rising into the air from its fingernail mooring.
Because why shouldn't your fingernails dress up for Halloween, too?
Halloween is a big holiday for Lipomi, who's also a licensed massage therapist, aesthetician and nail technician and opened her downtown Las Vegas day spa in 2013.
"I've been obsessed with skulls since I was a little kid, and I loved mummies and vampires," Lipomi says. "Halloween for me is like a two-month-long event."
Dressing in costume has always been her thing. "That doesn't leave us when we're adults. So nails are just one more aspect of costuming," she says.
While some of Lipomi's custom nails — that creepy clown, for instance — are complex designs, even ones that seem to be comparatively straightforward can involve a surprising degree of difficulty.
The candy corn, for example: "It's deceptively simple, because you have to create the colors to try to match the candy corn," she says. "You have to set a few coats on it and let it dry in between."
But Lipomi says amateurs can create impressive nails. A design typically involves laying down a base coat — "That protects your natural nail from being stained by the color coat you're going to put on next" — two coats of color, such details as gems or glitter, and, finally, a top coat to seal the deal.
Lipomi typically draws her designs freehand, noting that nail art pens — sort of like felt-tip pens that contain polish — can make designing easier, while such touches as glitter can be used to highlight and outline figures. For example, she uses glitter to outline the glowy ghost.
"I love glitter, personally," Lipomi adds. "You can get one of these glitter stripers … They are basically a really skinny nail polish brush that can be used as an accent. They're incredibly easy to use and very forgiving."
It's essential to let each layer dry before applying the next, says Lipomi, who also recommends painting the nail before putting it on. (Artificial nails typically are used for more complex custom designs, and then are affixed with a temporary adhesive.)
"I'm all about making things easier for DIY hobbyists, and I'm all about low-stress, low-pressure," Lipomi says. "So don't feel like you have to do all 10 fingers. If you just want a design on, for example, the ring finger, that's cute, it won't look unfinished, and everybody will still admire your awesome Halloween nail that you did yourself."
Lipomi includes basic nail art in $49 manicures with appointments. More customized or complex work runs between $70 and $200.
Lipomi says the most common custom Halloween requests she receives are for "cute things," like pumpkins.
But she's drawn to creepier designs, "like that creepy clown," she says. When Lipomi posted photos of the design — worn by Lipomi herself, in full clown makeup — "people thought it was Photoshopped," she says. "But it's legit. I bought red water balloons and pieces of wire."
Contact John Przybys at reviewjournal.com or 702-383-0280. Follow @JJPrzybys on Twitter.