Life Cube comes alive as arts celebration begins in downtown Las Vegas
March 19, 2016 - 10:49 pm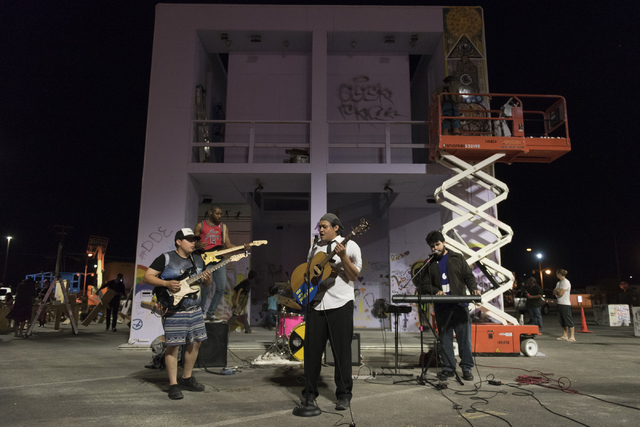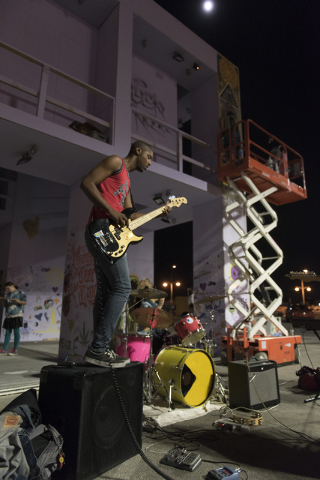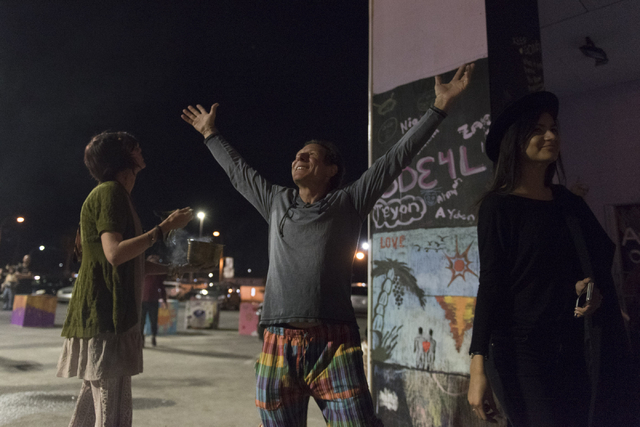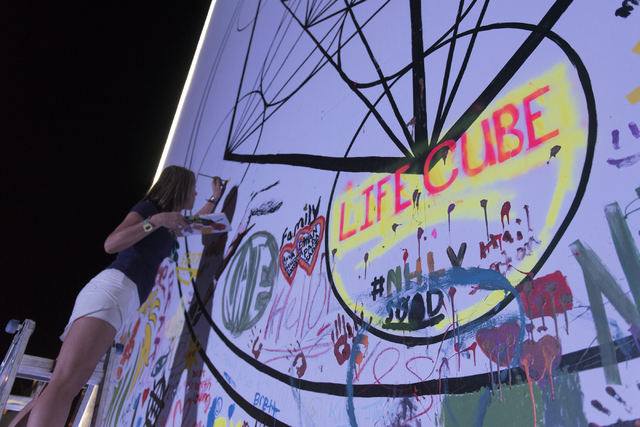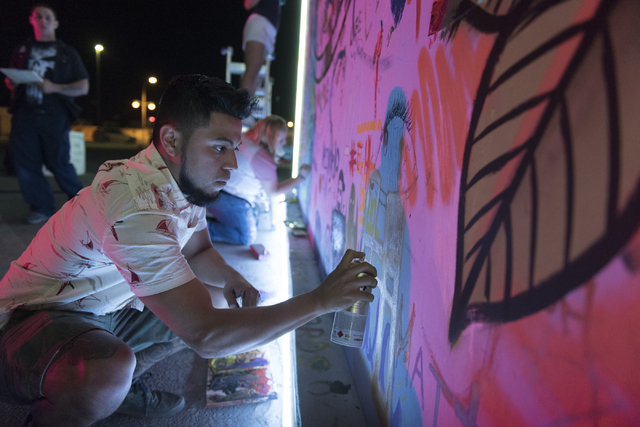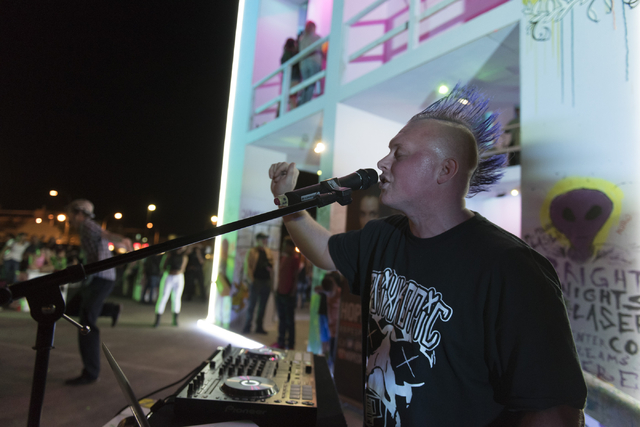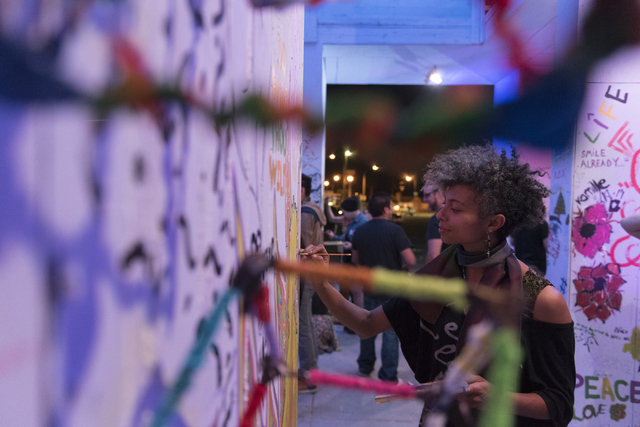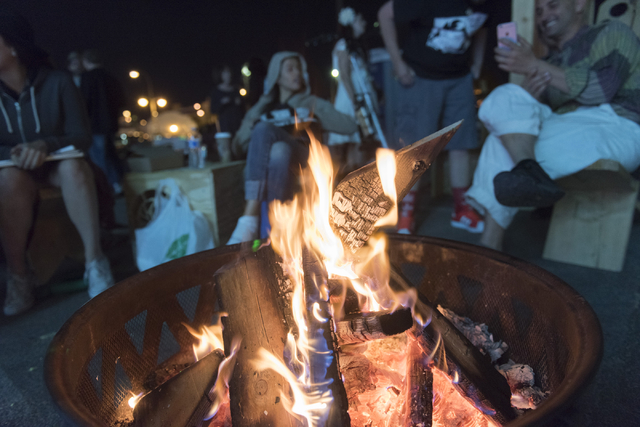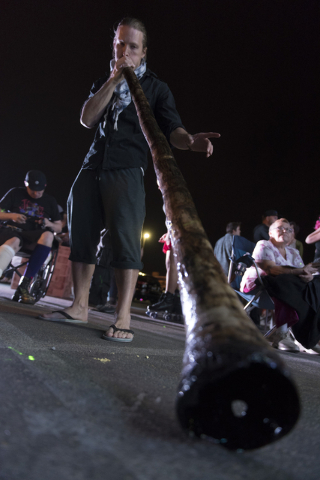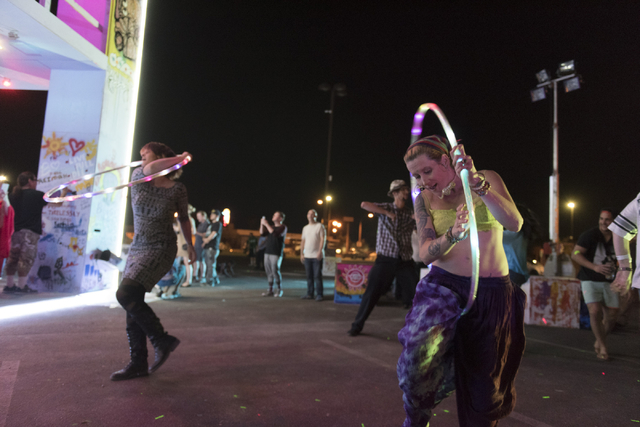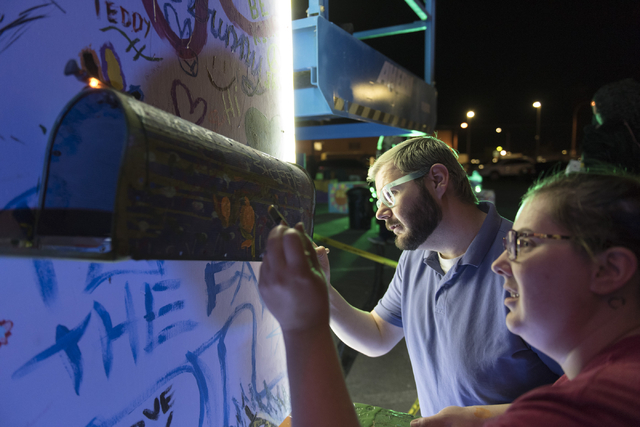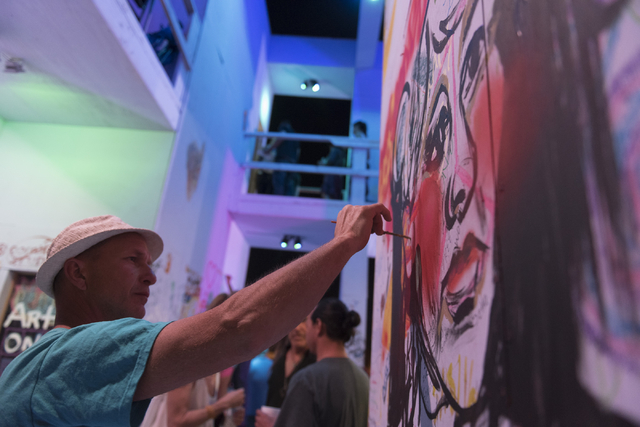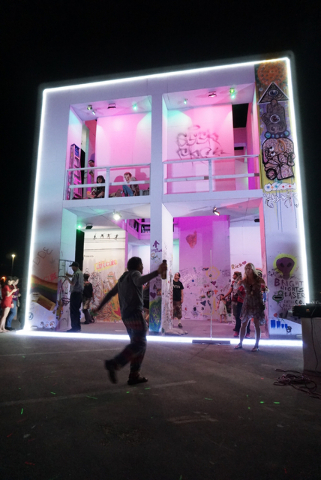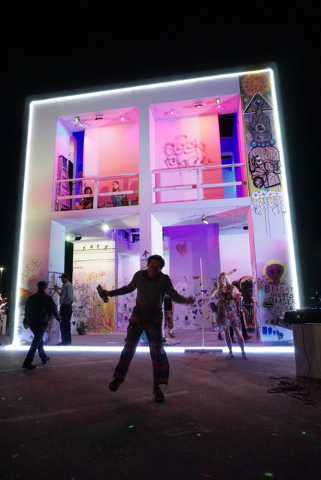 Burning Man artist Scott Cohen's Life Cube Project was illuminated in a ceremony Saturday, kicking off two weeks of art and culture in downtown Las Vegas. The project made its Las Vegas debut in 2014.
"We're excited to be back in Las Vegas for another exhilarating opportunity to connect art and community," Cohen said in a news release. "The response from volunteers, schools and local organizations has already been amazing."
Cohen created the first Life Cube at the 2011 Burning Man festival, which featured Life Cubes in 2012 and 2013 as well.
This year's build-and-burn art installation consists of a 24-foot-tall structure designed by local architect Rob Gurdison, with pillars, posts and multiple levels. Located on the Llama lot at 9th and Fremont, the Life Cube will be the site of live painting, music, dance, yoga practice, fashion shows and more for 14 days, until April 2 when it will be burned in a fire ceremony.
"The Life Cube is entirely community-driven," Cohen said. "Art and culture from the community will create a sacred space at the Cube. People will help with everything from the build to the burn, schoolchildren will bring their families, and connections will be made that can last a lifetime."
The Life Cube Project is designed to encourage participants to envision what they want to accomplish in their lives by expressing their goals, dreams, wishes and aspirations. "Wish-Stick" postcards will be available at the Life Cube and in satellite cube locations for community members to write down their goals and dreams.
"It's a truly powerful moment to see the community's thousands of wishes sent up together into the universe at the burn," Cohen said.