2 hospitalized, dog killed after bee swarm terrorizes south Las Vegas street
Updated April 7, 2017 - 8:21 pm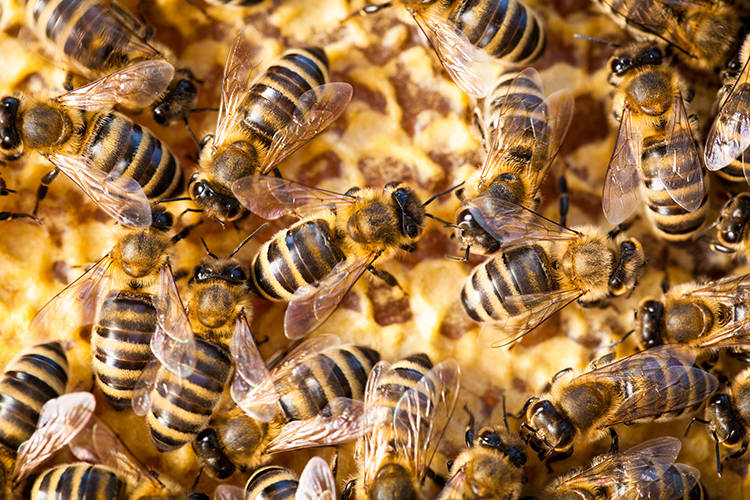 A swarm of bees terrorized a small south Las Vegas Valley street Friday afternoon, sending two people to the hospital and killing one dog, according to the Clark County Fire Department.
Fire crews responded about 5:50 p.m. to reports of people "running down Heavenly Lights Avenue being chased by a swarm of bees," assistant fire chief Larry Haydu said. The short neighborhood street is northwest of Eastern Avenue and Robindale Road.
Several ambulances responded to the swarm, and firefighters wore protective clothing to assist victims.
In total, three people — a woman and two men — were attacked, Haydu said. One was treated at the scene, and two were taken to Sunrise Hospital and Medical Center.
The dog was outside at the time of the attack and died at the scene, Haydu said.
"This is an active swarm area," Haydu said as of 7:30 p.m. "Shelter in place for now, stay inside, keep your windows shut. Don't be in the area if you don't need to be."
Haydu said there were no reports of the bees being provoked before the attacks.
He added that bees typically swarm until they decide where they want to land, then settle into a new nest.
"We're kind of just waiting until they pick a new spot," he said.
Contact Rachel Crosby at rcrosby@reviewjournal.com or 702-387-5290. Follow @rachelacrosby on Twitter.