Blood drive at Grand Canyon University dismantles donating misinformation
Updated February 27, 2023 - 7:03 pm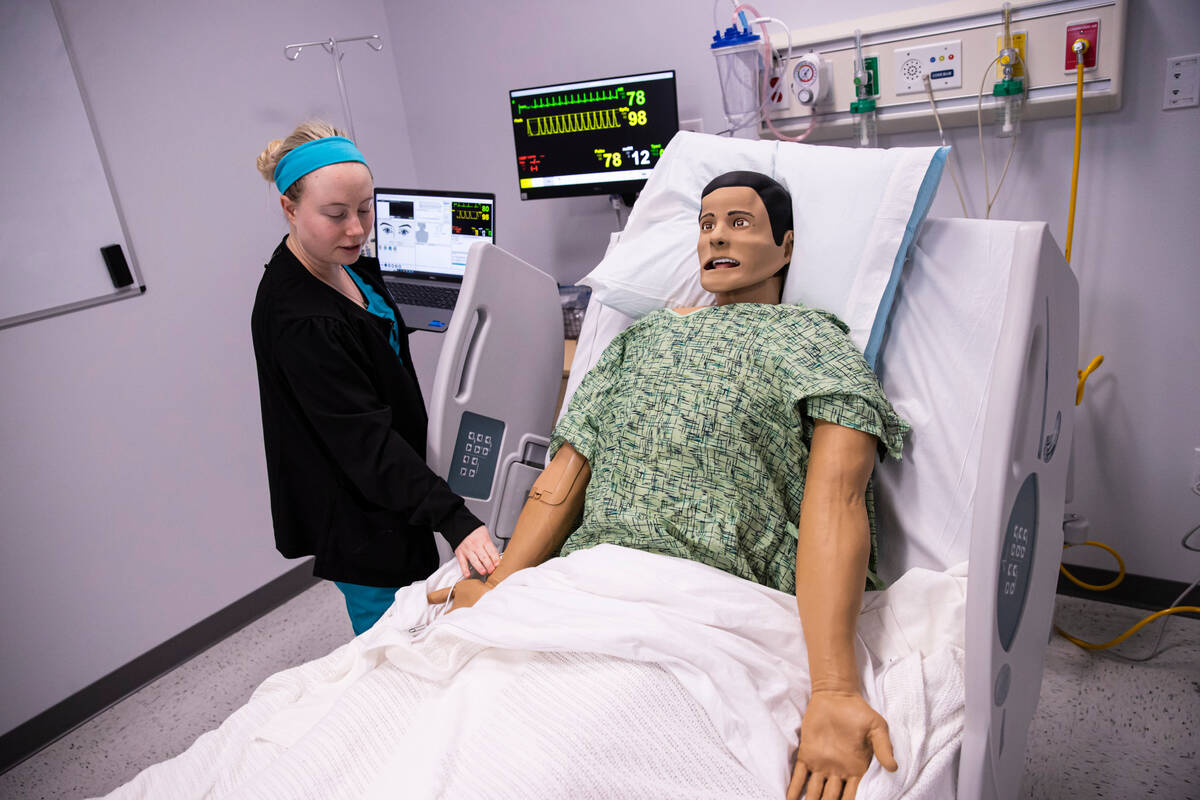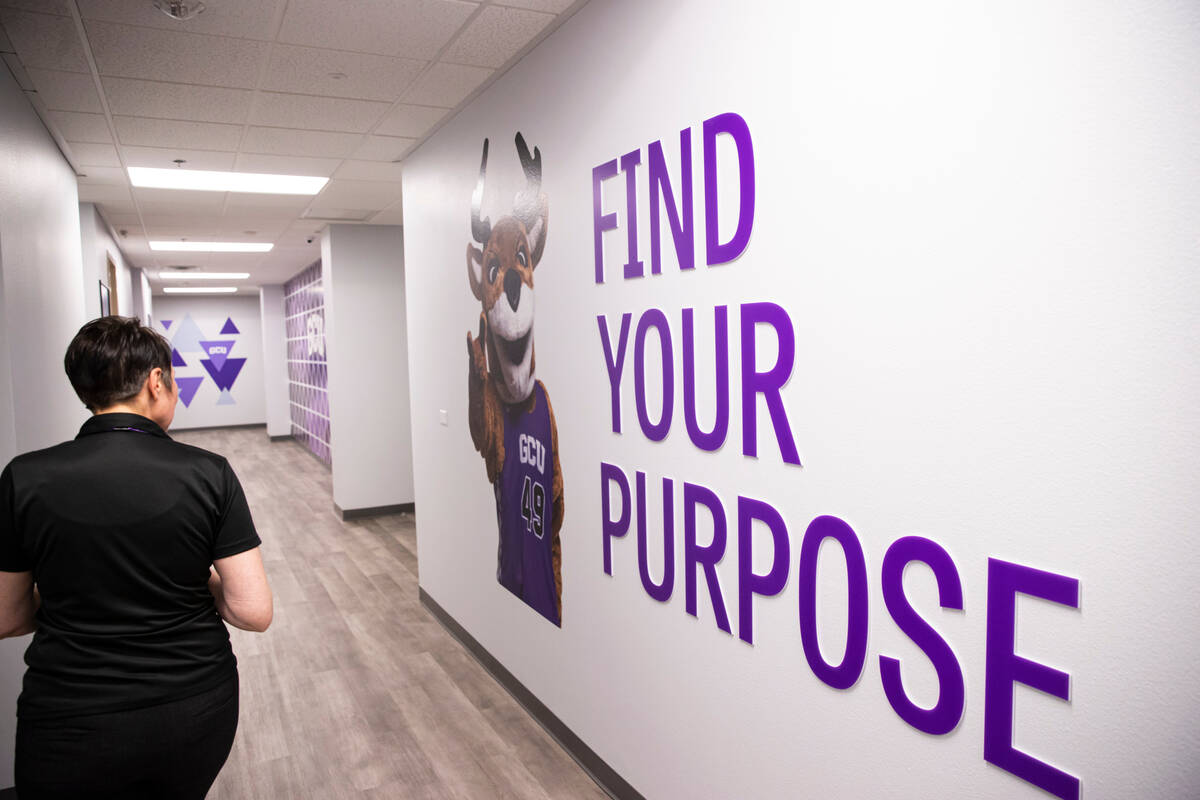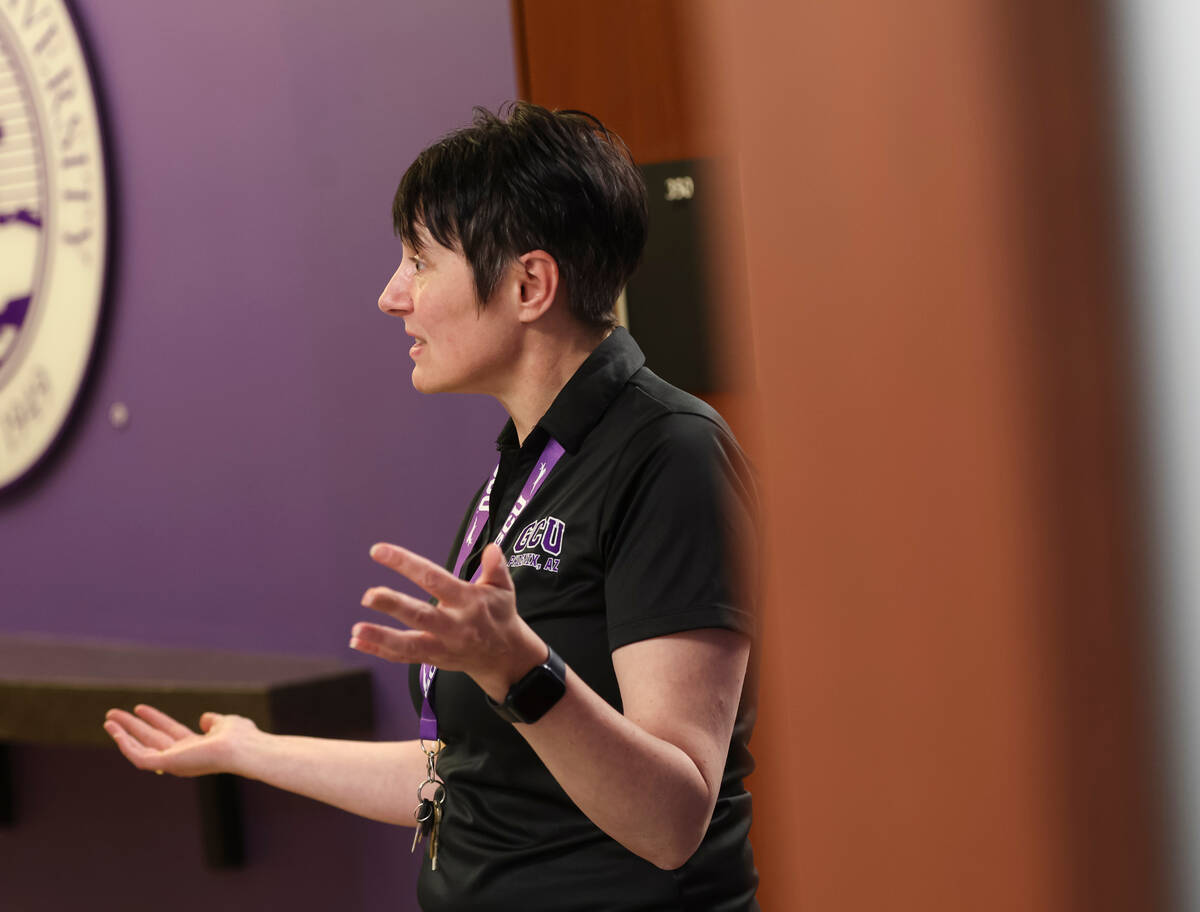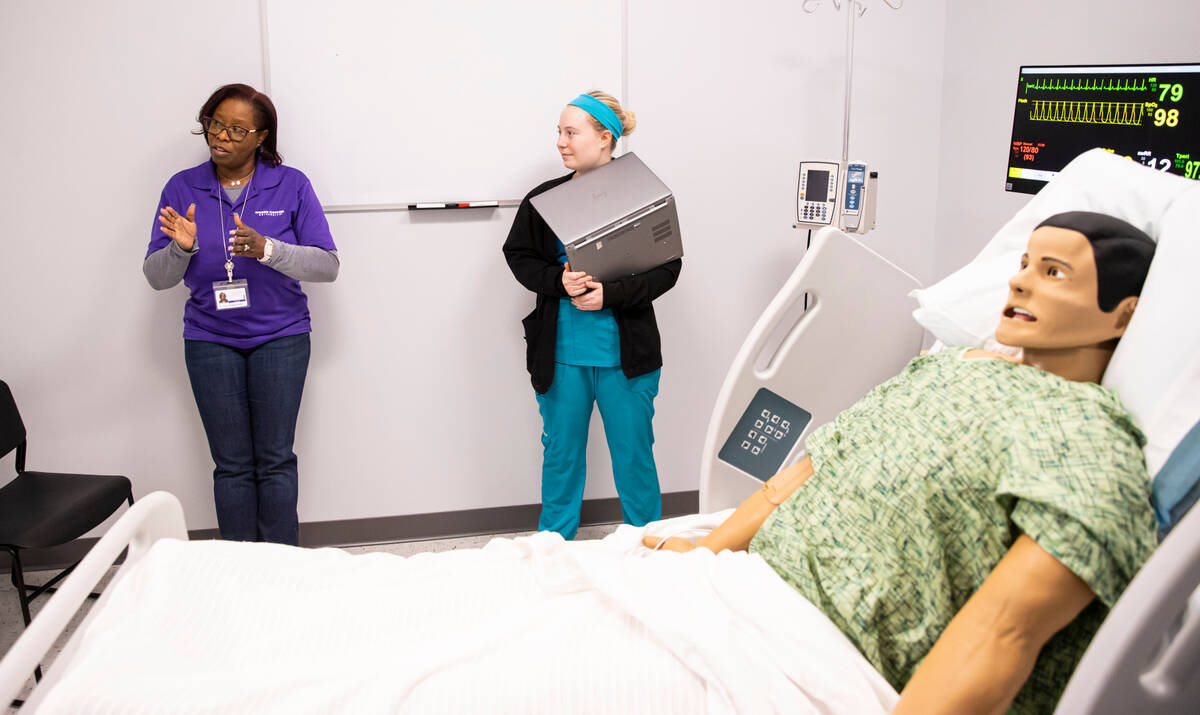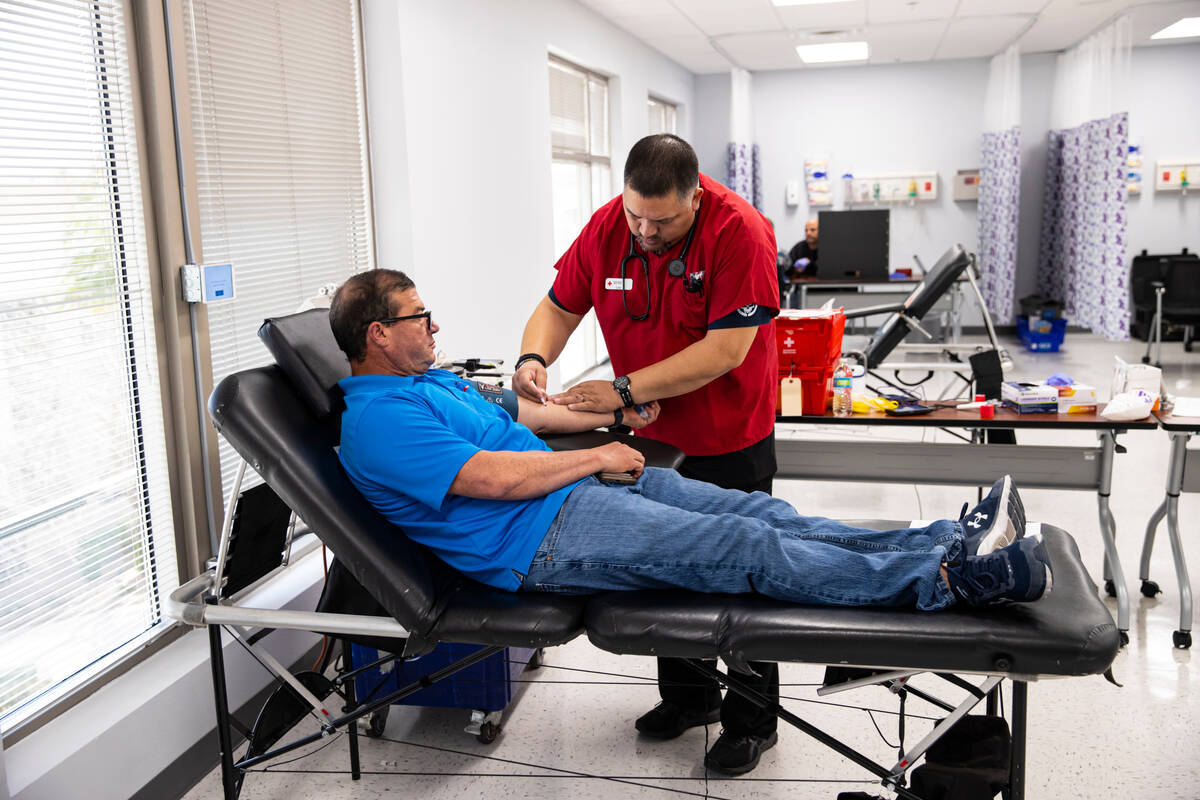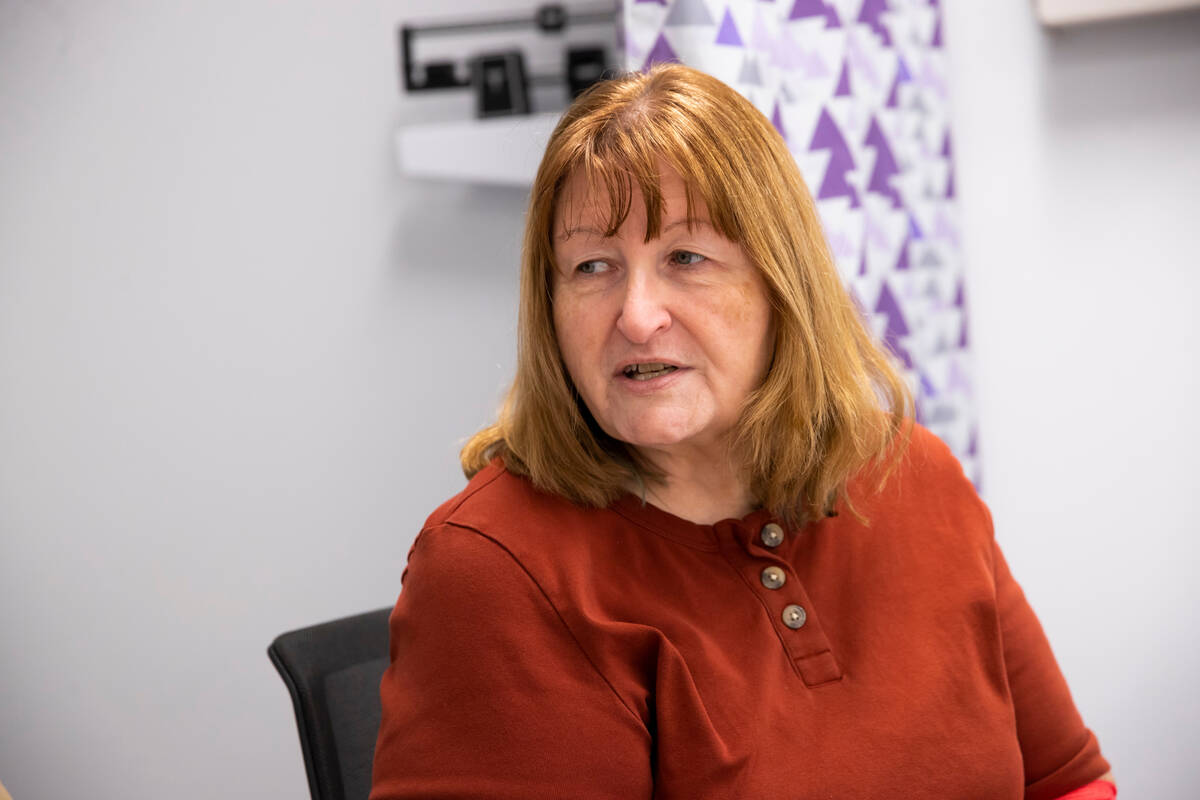 Suzanne Grinsted drove from Boulder City to Henderson to donate blood with the American Red Cross at the Grand Canyon University's first community blood drive on Thursday, Feb. 23.
"I have family members that can't donate due to health issues," said Grinsted, a 57-year-old universal donor who donates blood regularly. "People need to come down to donate once so they can feel better about themselves."
Stephanie Schleidt, a blood donor and director of GCU's accelerated bachelor of science in nursing program, reached out to the American Red Cross to have blood drives following a 50 percent drop in donation appointments.
A large percentage of the population is eligible to donate blood but only 3 percent do, according to Rachel Flanigan, the executive director of the American Red Cross Southern Nevada.
"That's kind of a scary statistic when you think about it," she said.
Winter's impact on blood donations
During winter, the blood supply runs thin in places with severe snow storms.
In areas with snowstorms and tremendous winds, many blood drives have been canceled as teams are unable to get to the location, according to Flanigan.
"We haven't seen that big of a decline in southern Nevada specifically, since we have pretty spectacular weather overall," she said. "So we don't have to deal with compounding issues of snow and travel implications."
But after the holidays, as families return to their routines, appointments tend to decline. People may also be unfamiliar with the process of donating blood, or may have a fear of needles, Flanigan says.
The Red Cross can help people bridge the gap of understanding, she says. One unit of blood can save up to three lives.
Myths surrounding donating blood
There is common disinformation around donating blood, with one of the top reasons being the time commitment it takes to donate.
But according to Flanigan, the entire appointment takes less than an hour, with the fastest blood draw taking roughly 10 to 15 minutes. Part of that time is also recovering from the donation, with snacks and drinks to replenish nutrients.
There are some that believe that they may be too old to donate, but there is no age limit to donate blood, as long as the donor is healthy.
Restrictions on tattoos and piercings have recently changed. Donors must now wait three months after the tattoo was applied or the piercing was performed to donate.
Certain medications may also prohibit people from donating, but Flanigan said that the list of medications has been reduced, making it easier for more people to donate. Potential donors can search the Red Cross website to see what medications are included.
Grinsted said she stopped donating blood after having a test come back that wasn't accurate. A few years ago, she resumed donating and is happy she does.
Grinsted's mother was a nurse and would donate regularly until she passed away. Although her mother is no longer with her, Grinsted knows her mother is proud of her continuing to donate.
"If she was alive, she would still be donating," she said.
Contact Jimmy Romo at jromo@reviewjournal.com or call 702-383-0350. Follow @jimi_writes on Twitter.