Coroner identifies motorcyclist killed in Las Vegas crash
October 19, 2018 - 7:22 pm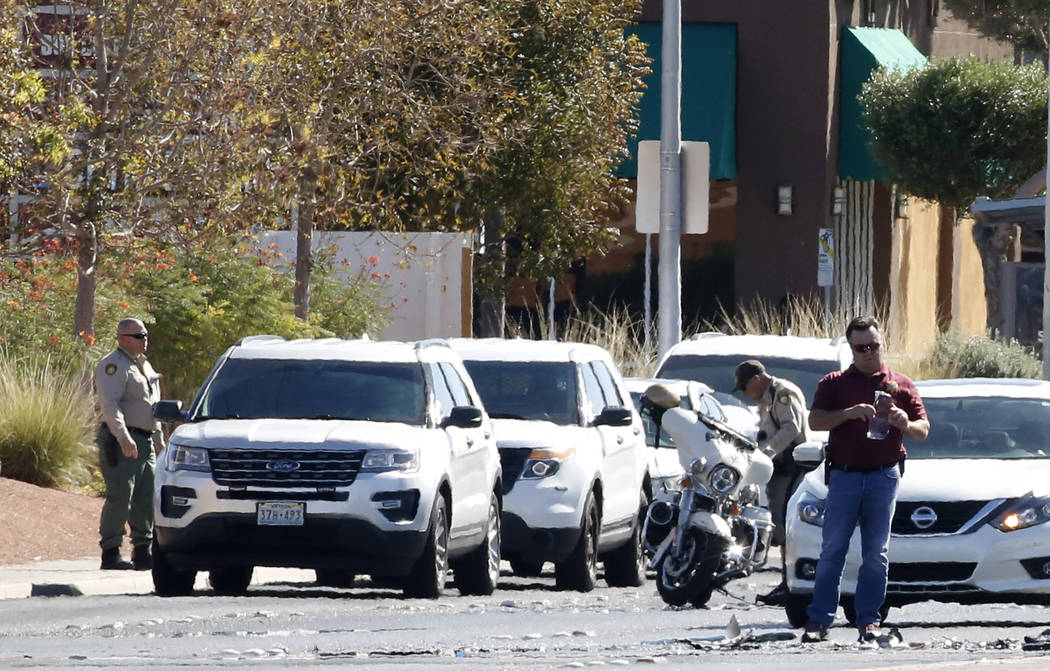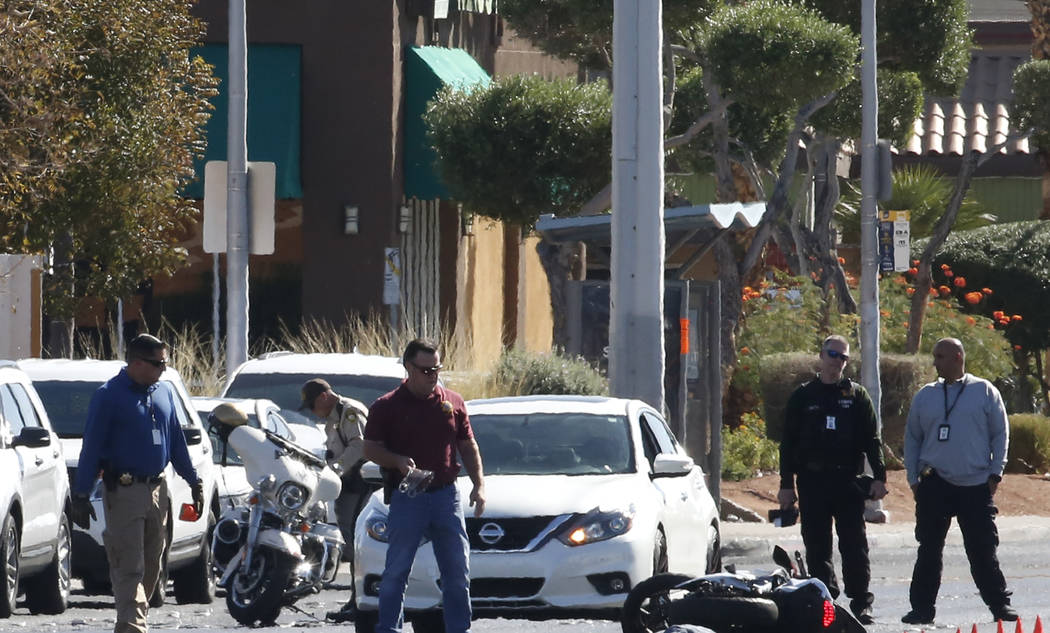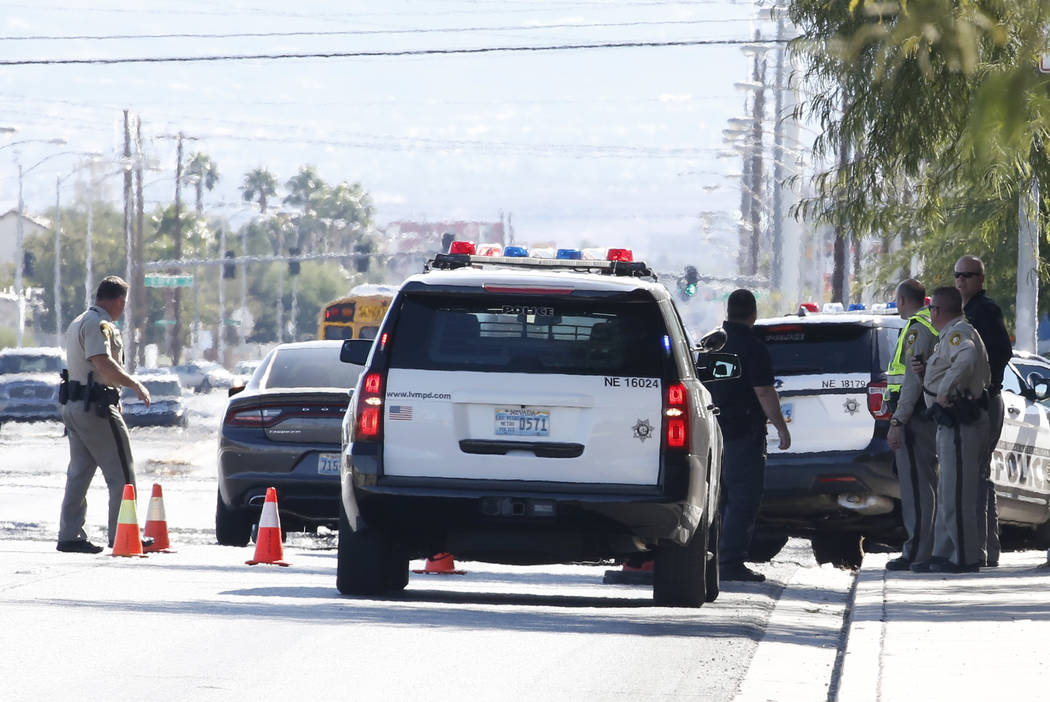 The Clark County coroner's office has identified a 43-year-old motorcyclist who died Thursday morning after crashing into a car that failed to yield while making a left turn.
Raymundo Enrique Acosta III, of Las Vegas, was heading north in the left lane on Nellis Boulevard, north of Stewart Avenue, just before noon Thursday when a 2013 Dodge Dart traveling south on Nellis turned left in front of him, the Metropolitan Police Department wrote in a release Thursday.
Acosta's motorcycle overturned. He was taken to University Medical Center, where he died, police wrote in the release.
"A motorcyclist was killed by a driver failing to yield the right of way while making a left turn," Metro's traffic bureau wrote on Twitter on Thursday night. "Slow down, please."
The 22-year-old woman who drove the Dodge stayed at the scene, and a passenger, a 23-year-old man, was taken to Sunrise Hospital and Medical Center with survivable injuries, the release said.
Acosta's death marked the 112th traffic-related fatality under Metro's jurisdiction this year, police said.
Contact Kimber Laux at klaux@reviewjournal.com. Follow @lauxkimber on Twitter.