Downtown Las Vegas nightclub, The Nerd, aims for 'anti-club atmosphere'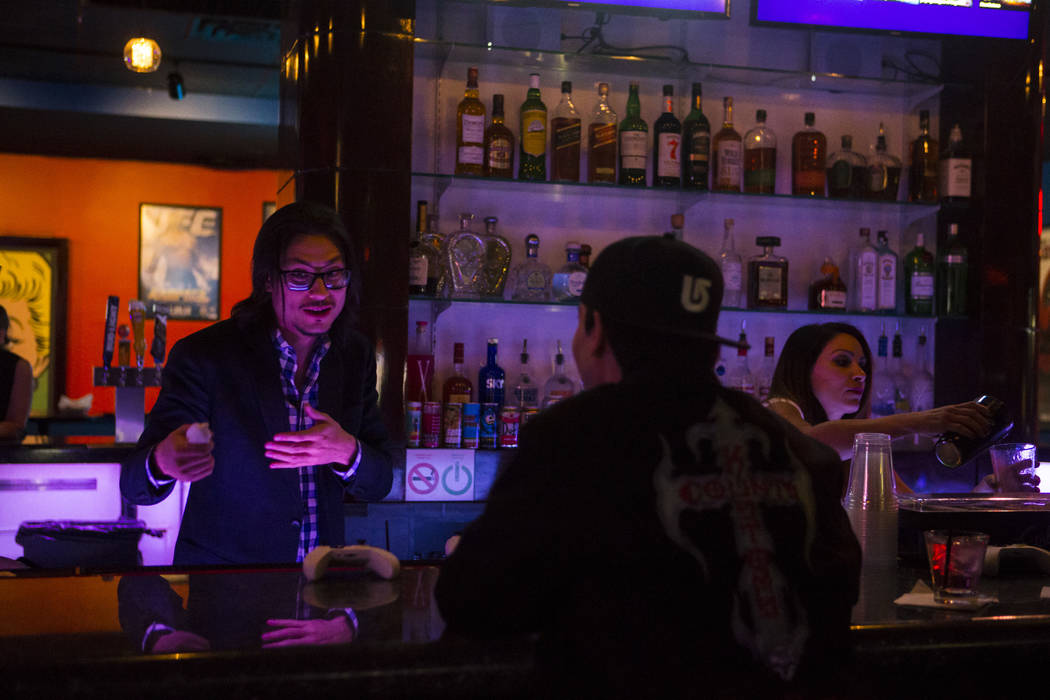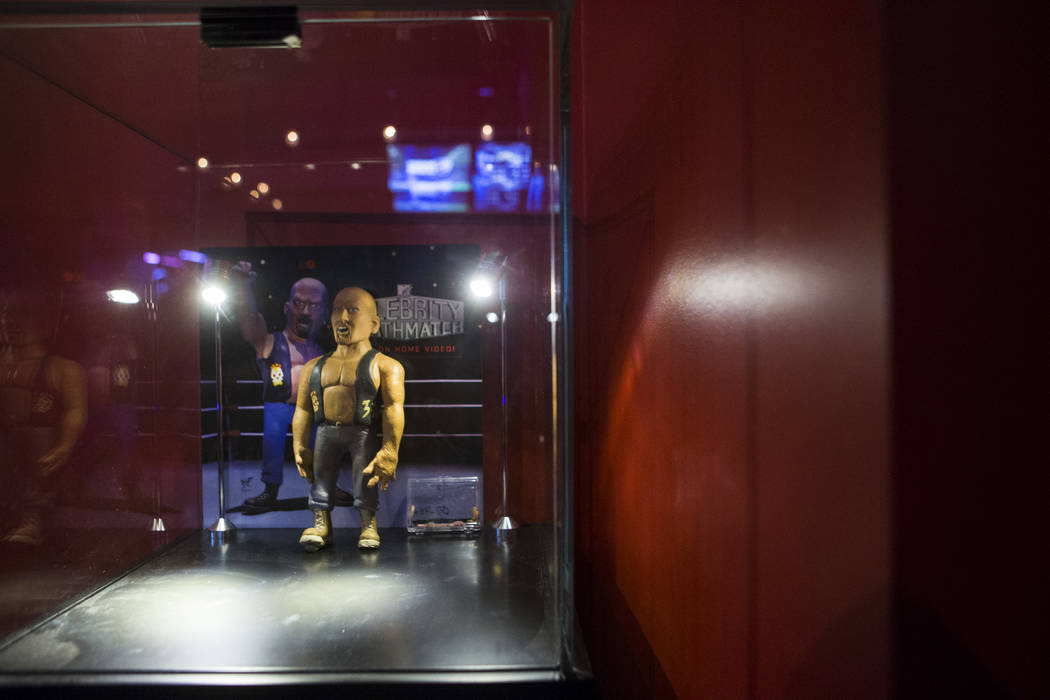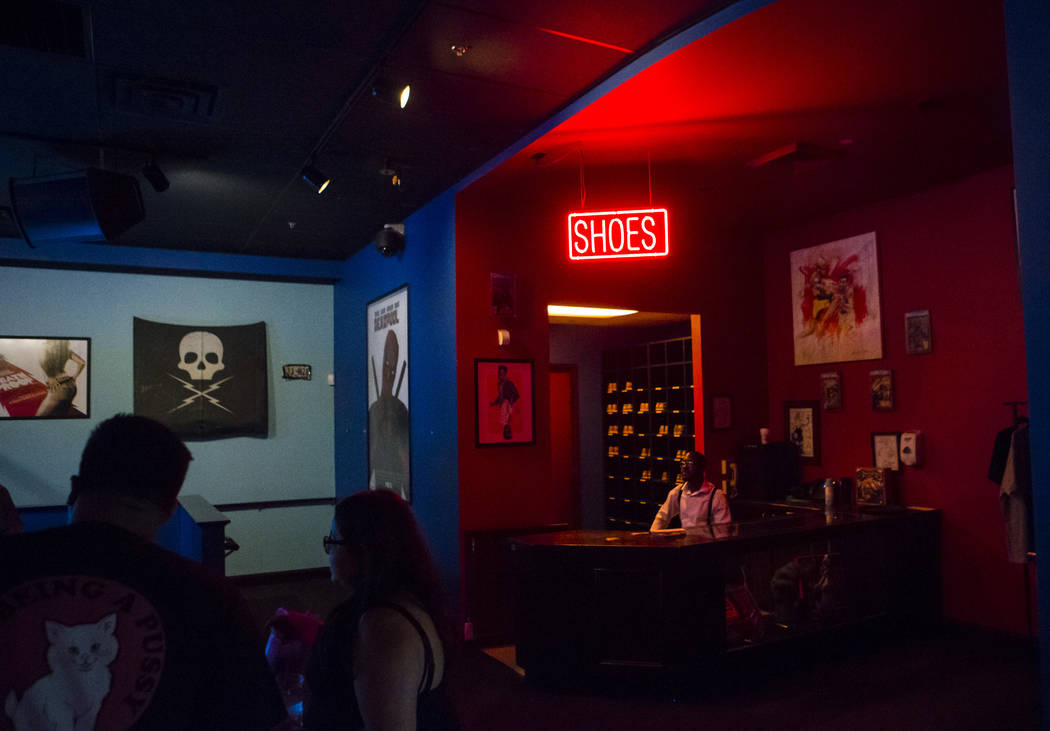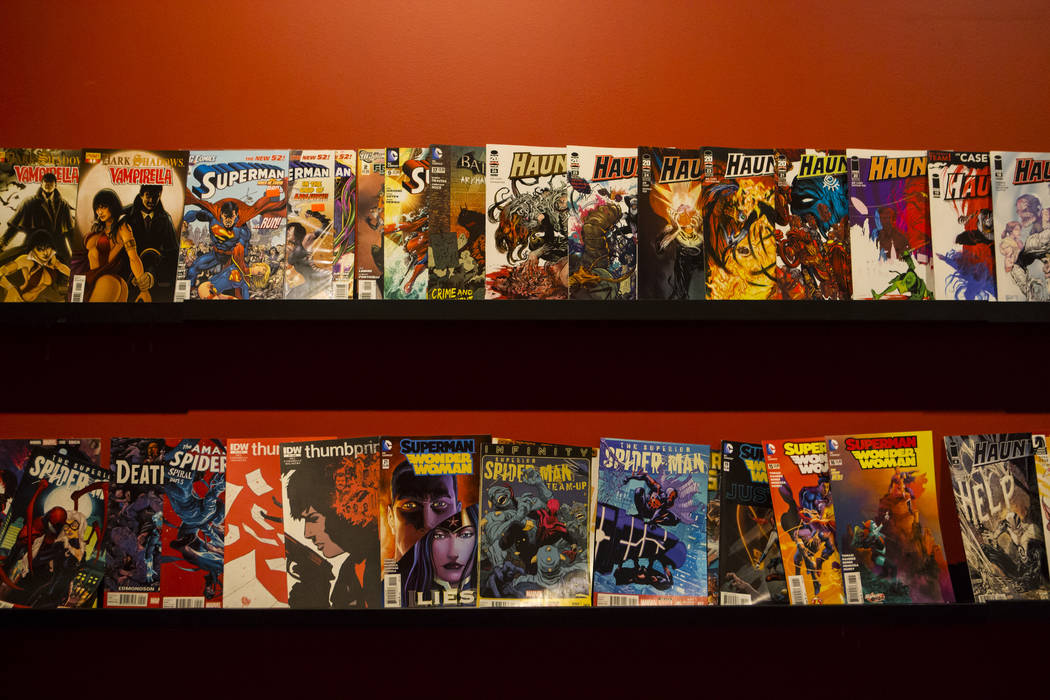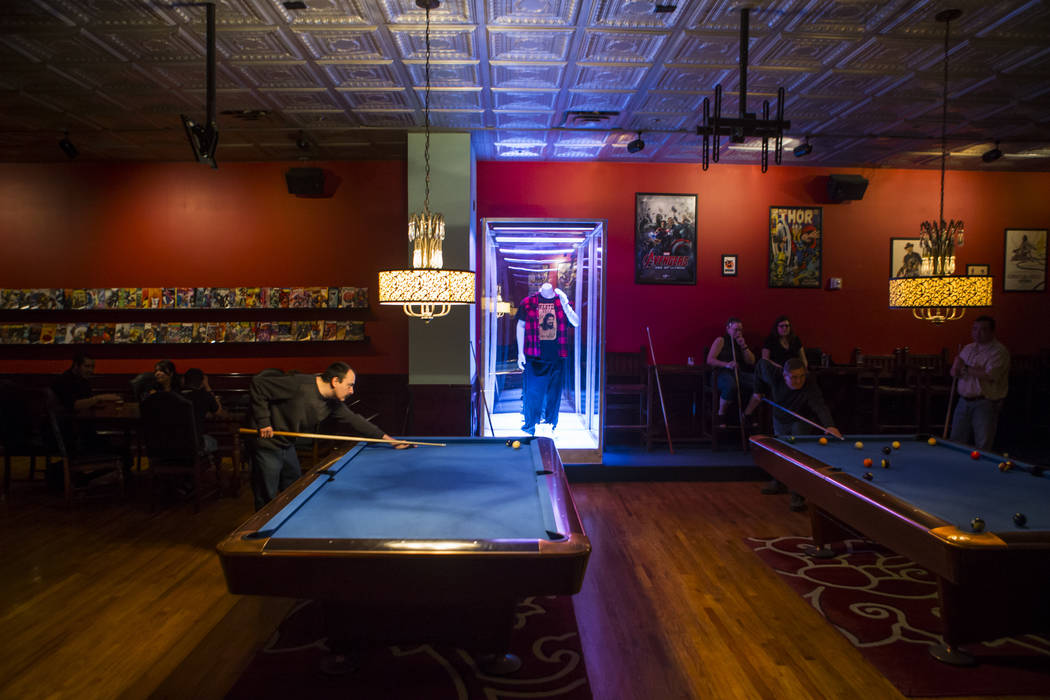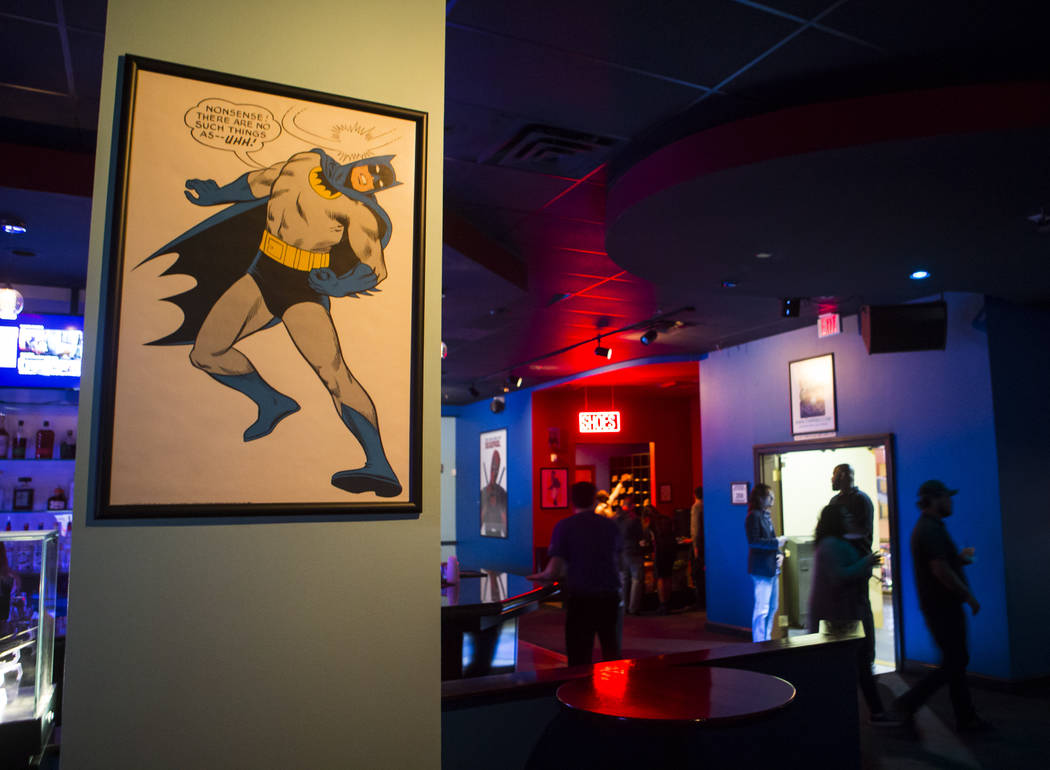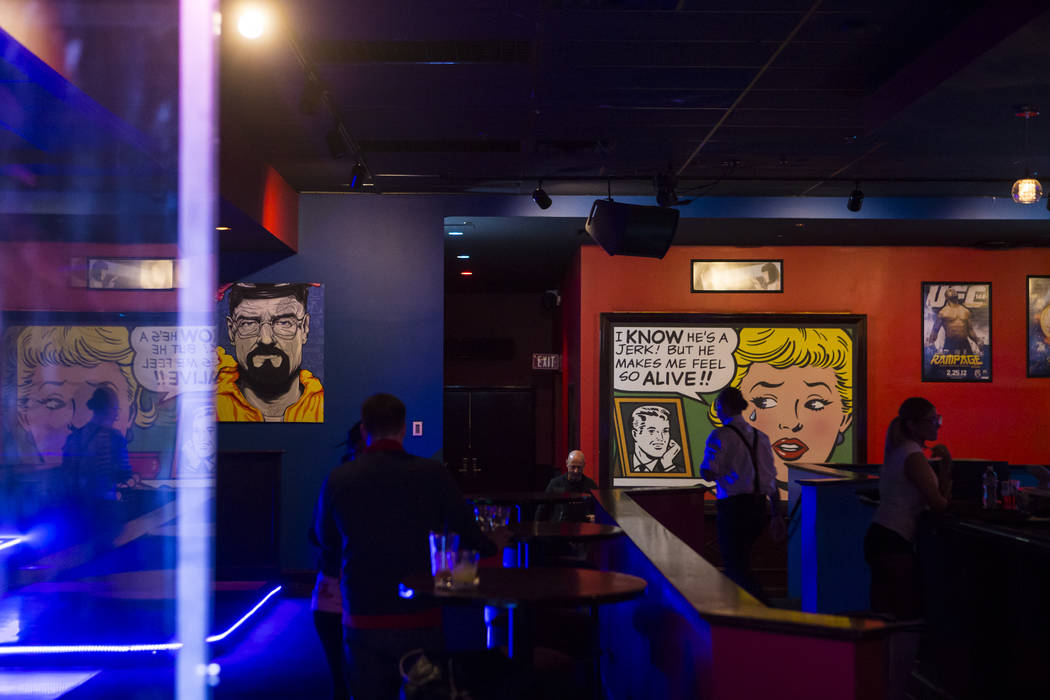 They could have been rivals, but Nick Fotheringham and Jonathan Borchetta realized they'd make better business partners. The result is The Nerd, a new nightclub in Neonopolis.
"I wanted to do a comic-con-themed venue," Borchetta said. "It's a self-indulgence really. I wanted to fill it with cool stuff I liked."
Borchetta has been in Las Vegas for seven years and operates several photo-related businesses on the Strip. He also created and operates the VooDoo Zipline on top of the Rio.
Fotheringham has been involved with video games and esports for 15 years. He opened Millennial Esports, a video game competition arena, also in Neonopolis. At a tenant's meeting, he was introduced to Borchetta and his idea for bringing The Nerd to Neonopolis.
"I was thinking that I don't want this guy in here," Fotheringham said. "I want to do that."
The pair met again at the Consumer Electronics Show and discovered they were more simpatico than either had realized. Within in a short time they joined forces, bringing their dovetailing visions of a comic-con themed nightclub and a bar with arcade games together.
"Jonathan had an idea for an anti-club atmosphere," Fotheringham said. "You can spend a lot of money at a club to pretend to have a good time. They bring in celebrities as a draw, but they're in the front of the club and you're in the back, nowhere near them. That's not what we want here."
Far from feeling that there is any stigma attached to the Nerd name, Borchetta hopes to expand the concept to other cities within a year.
"If you watch every big movie release and every video game, you'll notice that these genres are multibillion-dollar industries," Borchetta said. "Everybody's a nerd in some shape, form or fashion."
The Nerd is at the former location of Drink & Drag. It retains the bowling alley, pool tables and bar of the former operation and has added video games and a tabletop game play area. It features memorabilia from comics, genre films and pro wrestling. The Nerd is offering a 50 percent discount on drinks for customers in cosplay, and pool, bowling and video games are free temporarily.
"We'll have a cover eventually, and we may add a drink minimum for areas, but at least for the next 90 days we're seeing what people are interested in," Fotheringham said.
Nerd's owners plan to have genre celebrities make appearances and do signings, like at a comic convention. Much of the decor is already signed by people such as comic-book legend Stan Lee, and everything is for sale. They also plan to avoid pop dance music, instead playing mixes of instrumental music, including orchestral covers of video games and movie themes.
The owners insist this isn't even The Nerd's final form.
"In the next 90 days, you'll see a transformation here," Fotheringham said. "This is a living, breathing organism. We want to see what the community wants and then build it."
Contact F. Andrew Taylor at ataylor@viewnews.com or 702-380-4532. Follow @FAndrewTPress on Twitter.
The Nerd
Where: Neonopolis, 450 Fremont St.
Hours: 7 p.m. to 3 a.m. daily
More information: 702-405-0816